The PDF format was created for its ability to keep the format and design that it was originally created with. This requirement, on the other side, came in with a lot of challenges when it comes to editing the files. Very many people try to edit files using several tools and even online solutions, but they do not get the results that they are always looking for. So what do you do when you can't edit PDF files? You get one of the best solutions in the market and this is PDFelement Pro. Here you will see how it makes editing PDF files such an easy task.
Part 1. The Best Solution to Solve Can't Edit PDF Files
When you can't edit PDF files, you should look towards PDFelement Pro, a powerful, flexible and simple PDF editor. The fact that it is feature-rich has made many people gravitate towards it for all their PDF editing jobs. It not only edits but also creates and converts.
How to Edit PDF using PDFelement Pro with Ease
Step 1. Launch PDFelement Pro and import PDF files
Go to "Open File" and then navigate to where you have your PDF file stored. You may also use the Finder to drag it into PDFelement Pro. You will find all your pages displayed properly so you can select which ones you are going to edit.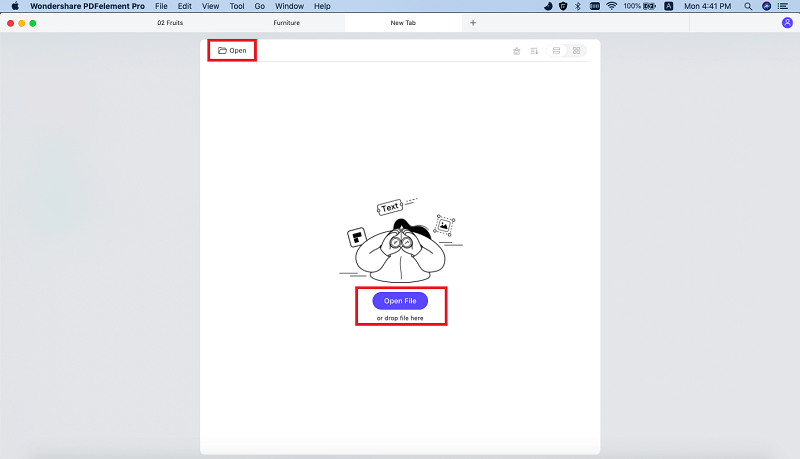 Step 2. Edit PDF Texts
Go to the "Edit" panel and then choose the text edit tool. With this tool, you can append, delete or move text in any manner that you would want.
Step 3. Edit PDF Links
In this case, you have to choose "Edit" followed by "Link". Move the cursor to the link and then right-click it and choose "Edit Link". No you will get a popup on which you will edit the properties of the link.
Step 4. Edit PDF Images
Open the "Edit" panel and then pick the image select tool. Now click on any image and you will be able to move, delete, or replace it with another image.
Step 5. Edit PDF Pages
When it comes to editing PDF pages, select the "Pages" panel at the top menu. You will find options to rotate, move, delete, and split the pages and more.
---
Why Choose PDFelement Pro to Edit PDF with Ease
There is no reason why you should say that you cannot edit a PDF file when you can always turn to PDFelement Pro. This is a tool that goes to the very depths of the file allowing you to edit any element in the file. You can change text and images, and you can even edit metadata and properties. This shows just how powerful this tool is. When you truly want to edit PDF files like a professional, this is the only tool that you should think of. The price is great when you consider that it is very close to Acrobat Pro, when you look at the features. Many are already migrating from Acrobat to PDFelement Pro.
Some of key features of PDFelement Pro are as follows:
Create PDF files and not rely on others. Or you could just create the document in another format and then convert it to PDF.
You can now create your own PDF forms. You may also fill and edit forms that you get from other sources.
This is an intuitive PDF editing tool that enables you to work without any challenges. Everything is right there in your eyes.
Now you can sign your PDF work like a professional when you use this tool.
You can scan PDF pages of typed paper and then import them into the computer for editing through the OCR feature.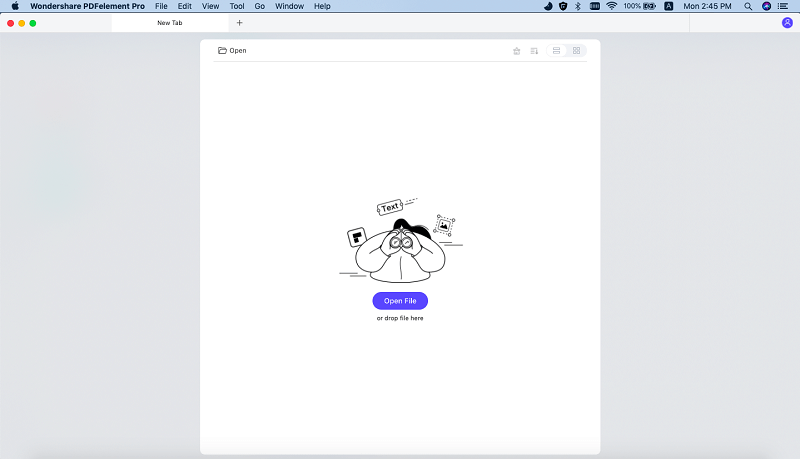 ---
Part 2. The Main Reasons on Unable to Edit PDF Files
There may be several reasons why you cannot edit PDF files. Although some are simple and tied directly to the creation of the file. Other reasons may need some advanced editing in order t be editable. Here are the top 5 reasons why you may b having a problem editing your PDF file. You will also see what you can do to remedy the situation.
1. There is a lack of administrative rights
There are times when the original creator of a PDF files ensures that there are no administrative rights. This means that the file cannot be edited at all. In order to go around this, you should look for a PDF reader that will allow you to edit.
2. The document is protected
There are times when the original creator of the PDF files protects it so it cannot be altered. If a document has been protected with a password, there is nothing you can do other than get the password from the owner.
3. You are using the wrong tools
You are probably using a tool that can only read the PDF file, but cannot edit it. You should look for a tool that can both read and edit the PDF file. Many people take Acrobat Reader and try to edit a PDF. They do not know that they need Acrobat Pro, which can both read and edit a PDF file.
4. PDF created by incompatible program
A good example may be PDF files that were created using image editors. These files have a problem when it comes to editing them and sometimes they cannot even be read. Apart from image editors, there are online converters which will save files in a manner that they will become difficult to edit.
5. A lack of specialized knowledge
If you are a rookie at working with PDF files, then you can find it difficult to edit them. There are different elements and you might not know how to edit each of them. So you need to go through some tutorials and learn how to edit these files.