Subscript and superscript text is used for many purposes. It can be used to create proper formula and chemical names. It can also be used to highlight and explain certain text portions. Technical and scientific documents make use of superscript and subscript text to a high level. This is why you need to know how to create these text types or styles in your PDF documents. This article will introduce you the effective method to create subscript in PDF with ease.
Part 1. The Easiest Way to Create Subscript in PDF
If you want to create subscript in PDF, then iSkysoft PDF Editor 6 Professional for Windows (or iSkysoft PDF Editor 6 Professional for Mac) is the best tool to do so. This PDF editor comes with powerful editing features which allow you to superscript text in PDF and edit the elements in PDF files with ease. You will create your technical or scientific documents easily and you will create a document that is easily understood by the communities. The layout of the tool is easy to follow and allows you to work fast. You can ten convert the work into a PDF file and create your security options to protect your report or other technical document.
Steps on How to Write Superscript in PDF with Ease
Step 1. Download and Start the Program
Download and install iSkysoft PDF Editor 6 Pro and then launch it to go to the welcome page.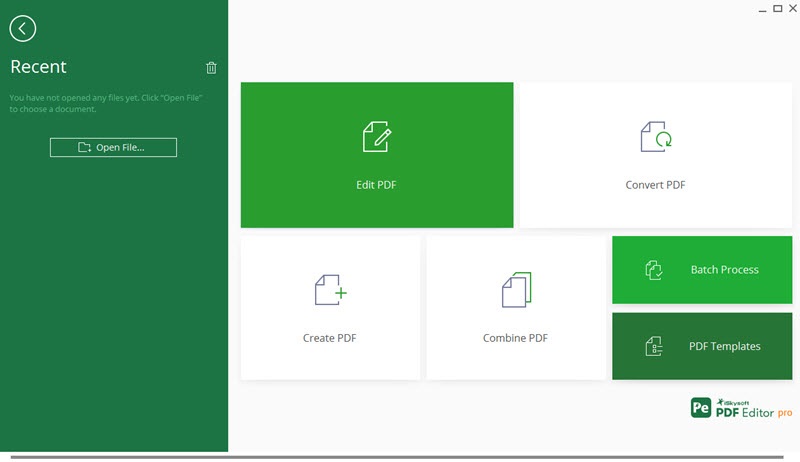 Step 2. Import the PDF File
You can use the "Open File" feature and then browse to where the PDF document is, or you can simply drag it into the interface and it will be loaded. The pages will easily be seen so you can select the one you need to use.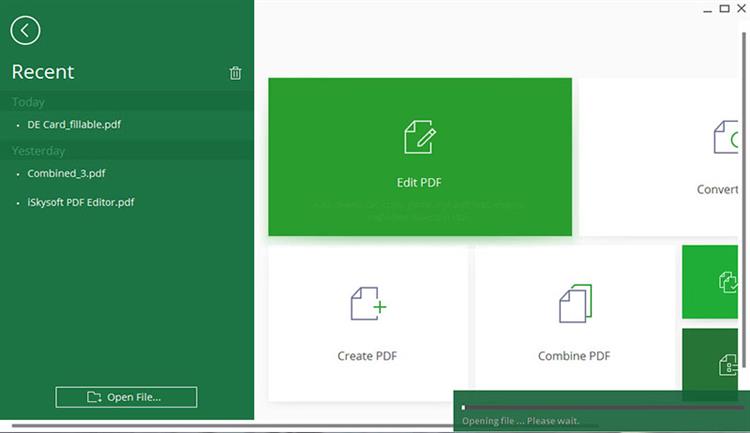 Step 3. Make Subscript and Superscript in PDF
Go to the "Edit" panel and then select the text that you needed. On the top-right corner you can choose the "Paragraph Mode" option to edit the text contents in PDF in paragraph mode.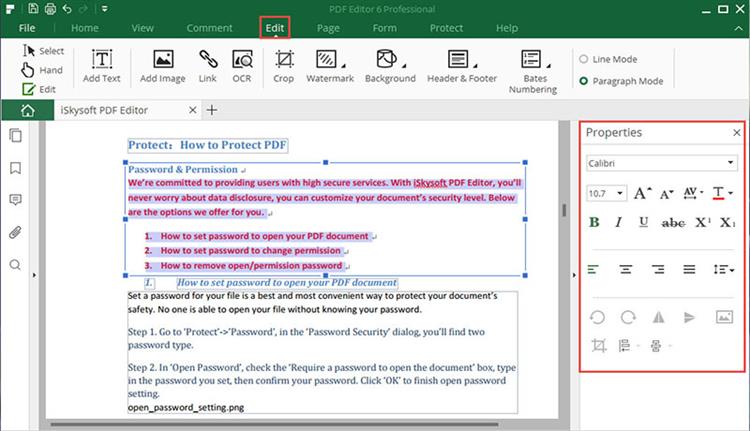 Then you can select the text contents by mouse, a new window will pop up and you will find the "Subscript" and "Superscript" icon. On the right side tool bar you can also find those two icons. Click on the "Subscript" icon and you can create subscript in PDF. By clicking on the "Superscript", you can easily write superscript in PDF files.
Step 4. Insert a Superscript in a PDF Form
With this PDF editing tool, you can also insert a superscript in a PDF form. To do so, you can open the "Edit" panel after you've imported a PDF form. Select the text part in the PDF form and then you can click on the "Superscript" icon to insert a superscript or subscript in the PDF form easily.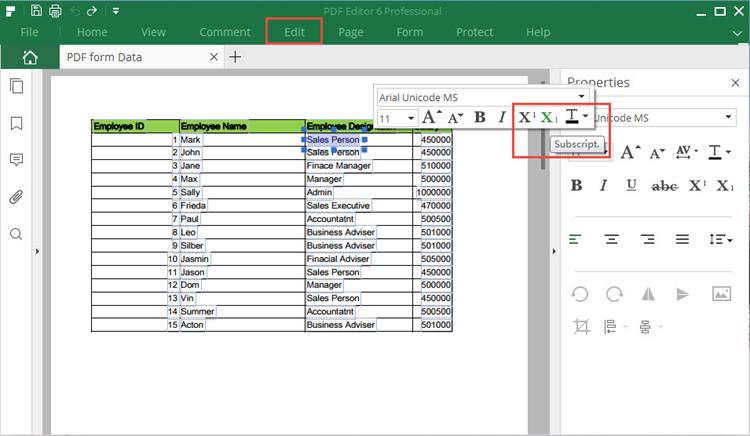 iSkysoft PDF Editor 6 Professional for Windows (or iSkysoft PDF Editor 6 Professional for Mac) is equipped with powerful editing features, allowing you to create and edit PDF files with ease. You can create subscript and superscript text for your scientific or technical documents with ease. This is a tool that allows you to add security to such sensitive documents. The powerful features of this tool are shown below.
The Key Features of iSkysoft PDF Editor 6 Pro
You can convert other files into PDF or PDF to other file formats. You can also create your own documents from the start.
Create your own PDF forms with ease. You may also edit those that you get from other sources.
The user interface is well designed, making it easy for you to use the tools and work fast.
In the case of scientific and technical documents, security is very important. Add a digital signature to allow you to protect your PDF documents easily.
You can now scan printed documents into PDF images and then put them through OCR to turn them into digital text.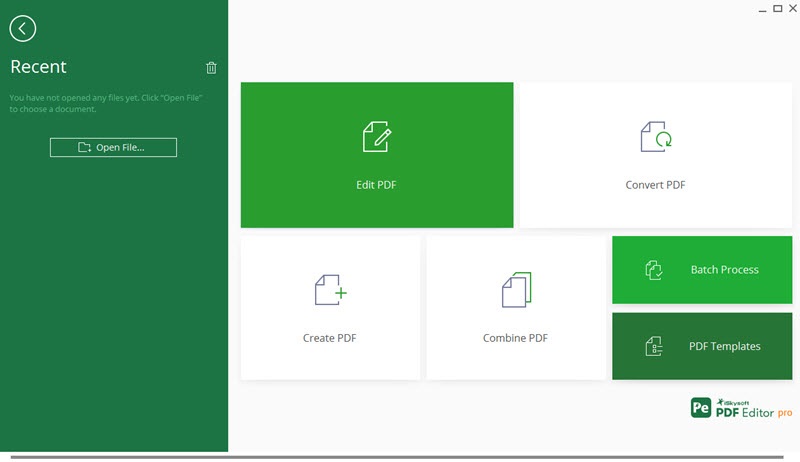 Part 2. How to Make Superscript in Adobe Acrobat
First you have to select the edit tool so you can be able to edit the text and convert it to superscript. The Edit text tool is found on the top bar of Adobe Acrobat. It allows you to do all forms of editing such as adding, deleting, adjusting and much more.
Step 1. Launch a PDF document, and then select "Tools" > Edit PDF > Edit.

Step 2. You will see outlines showing you the images and text that can be edited. Select the text that you want to turn into superscript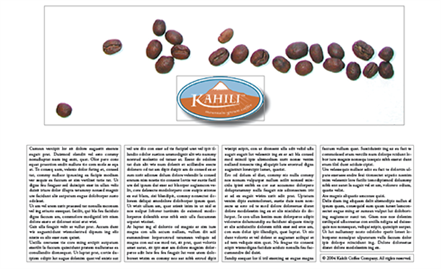 Step 3. Go to the format pane, where you will find several formatting options including superscript and subscript. Click on the superscript icon and the text will be turned immediately to superscript.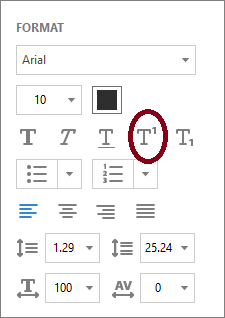 Step 4. Once done, click outside the selection in order to deselect it and move to another section of your PDF.
NOTE: The one limitation that Adobe Acrobat has is that you can only edit one page at a time. In order to make global changes, you would have to edit the original document. If you do not have the original, then you would have to save the document into Word or PowerPoint, edit it and then convert it back to PDF. Note that all text boxes are independent, so making changes in one will not push the text in an adjacent text box.
Part 3. Tips about PDF Subscript and Superscript
PDF subscript is especially useful when adding notes or writing chemical formulae. One of the most basic elements in nature, water, should be written as H2O. However, without the subscript style, it would look like H2O, which would be confusing to some. The subscript style is important for many other reasons. Here are some tips about the subscript style.
Usage of PDF Subscript and Superscript
Subscript and Superscripts are great for writing chemical formulae.
To insert a superscript in a PDF is great for writing notes that are later explained in detail.
In most free PDF editing tools, the font size will not change and this may make it look odd, so do change the size manually.
Conclusion: The subscript and superscript font styles have been used by the technical and scientific community for a long time. Any serious person within the community would like to have a presentation in PDF format, since PDF can be protected. The person should have an editor that can produce PDF superscript and subscript styles. iSkysoft PDF Editor 6 Pro is the tool to use for any serious scientist.