PDF is a very popular file format. This file format is used to exchange and present documents reliably. Sometimes we need to edit PDFs, at this time we need the PDF editor software like Adobe Acrobat to help us. This article will fully share tips of the best Adobe Acrobat discounts and the cheaper but better alternative: PDFelement Pro.
Part 1: Adobe Acrobat Student Discount
To avail the Adobe Acrobat XI Pro Student and Teacher Edition you can go to the official webpage and download the product after buying it at a discount meant for students.
Step 1. Add to your shopping cart the downloadable version of the selected software.
Step 2. After you make the purchase, the download link of your software will appear which will take you to the Akamai Download Manager page.
Step 3. You can either download your software instantly or later. The time taken to download the software depends on the nature of your Internet connection, and can take anything from nearly 28 hours to 31 minutes.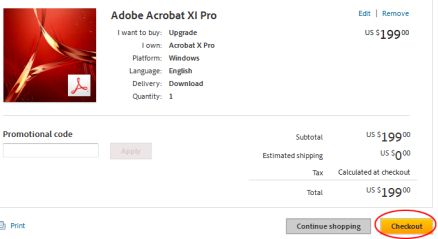 Steps to download purchased Adobe Acrobat:
Step 1. Navigate to the link where you can download your products. This link will be visible on your order's confirmation page.
Step 2. From the Your Downloads page, find the product you need to download and select the Akamai Download Manager link in the Download section to initiate the downloading.
Step 3. In case you do not have Akamai Download Manager installed, you will see a message box prompting you to install it.
Step 4. Generally, a Save As dialog box is displayed with most of the web browsers. You can select Save and place the file on your desktop by selecting Desktop from the menu. In case there is no prompt box to save the file, it will be saved automatically to your default download file.
Step 5. On completing the download of the file, you might be required to double-click on the file in case the installation process is not initiated automatically.
Step 6. Thereafter, pursue the instructions on your screen to finish the installation.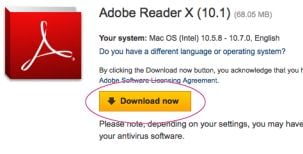 Tips to Get Adobe Acrobat Student Discount:
There are a few eligibility requirements that you need to fulfill in order to get the Adobe Acrobat Student Discount. They are as following:
1. It is necessary for students to furnish a photocopy of a legitimate, recent student ID which contains the student's name, a photo, and the date. In case the student cannot provide an ID of this kind, he or she is then required to submit a photocopy of an official photo ID besides the following.
2. A valid, present student ID which has no photo-proof but the name and date.
3. A valid, recent school record representing the student and their school's name.
4. A legitimate, current bill of school tuition that has the student and their school's name.
5. A legitimate, present report card that has the student and their school's name.
6. Additional certified proof of enrollment in the school with the date.
7. For those students below 18 who may not possess an official photo ID there is the provision of presenting an authorized letter from their qualified academic establishment which mentions their existing status of enrollment besides their name.
Features of the Adobe Acrobat XI Pro Student and Teacher Edition:
Your daily jobs turn simple with the Adobe Acrobat XI Pro software as you can arrange your study material in media-friendly PDF folders.
It is as easy to edit images and texts with the innovative point-and-click function in your very own PDF file.
Now you can employ improved tools for commenting and therefore work as a team on all matters like lesson plans.
Over that you can safeguard important documents such as staff and student rolls or grant proposals with the password protection feature.
| Name | Price | Subscription Price | Main Features |
| --- | --- | --- | --- |
| Acrobat 9 | $299 | --- | PDF version 1.7, Acrobat Standard, Web Capture, playback of Flash Video or H.264 video, Adobe ClearScan (OCR) |
| Acrobat X | $136.99 | --- | 'Sandboxing' protection for Windows XP, Windows Vista and Windows 7, Compatible with Windows, Mac OS, Android, and iOS |
| Acrobat XI | $439.00 | $19.99 per month | Revamped PDF editing |
---
Part 2: Tips about Adobe Acrobat Serial Number
After making your purchase and download of the Adobe Acrobat software you require your serial number to activate your software and access it smoothly. For this, you will first need to find your serial number by following this guide:
Step 1. Launch the Adobe Acrobat on your computer.
Step 2. There click on the 'Help' option where a drop-down menu will appear.
Step 3. From the list click on 'About Acrobat' option.
Step 4. In this window search at the lower right hand section of the graphical dialog box. You will come across a 20 digit number divided by dashes after every four digits. This happens to be the serial number of Adobe Acrobat.

The next important thing for you to know is how to activate your Acrobat Pro XI Upgrade. Here are a few pointers that will help you:
Generally you will not be required to activate your software manually. The activation process is initiated automatically in the background whenever your software finds Internet connectivity.
Occasionally your software will also ask you to activate it immediately after the installation is completed, or during the first time you use the application.
However, if you are required to activate it by yourself, then go by these steps:
Step 1. First of all ensure your computer's connection to the internet.
Step 2. Then launch the concerned application.
Step 3. Here select Help, and click on the Activate option. In case, this option appears grayed it means that your software has been activated beforehand.
Step 4. Thereafter, log in with your Adobe ID (which is generally your email address) and complete the activation of your software. If you don't happen to have an Adobe ID, you will find an option available that asks you to make your own ID.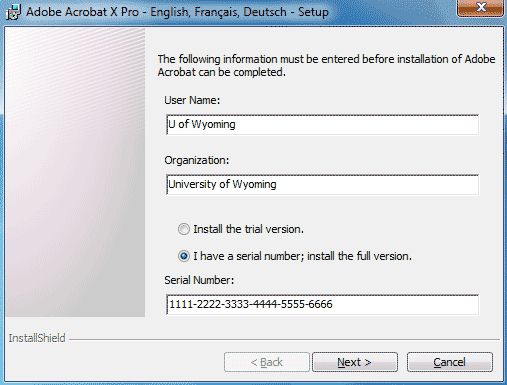 ---
Part 3: The Cheaper Adobe Acrobat Alternative
PDFelement Pro can be the best Adobe Acrobat Alternative. It is a cheaper yet professional PDF editor and converter can help you to edit the PDF texts, images, links etc. Allows you to convert PDF to Word and many other file formats without losing the original layout. The advanced OCR feature enables you to convert scanned PDF to Word and other format without hassle. At the same time you can convert multiple PDF files to Word at high speed.
Why Choose This PDF Editor:
Easily edit PDF texts, images, links, header and footer etc.
Convert PDF to Word, Excel, PPT, EPUB, RTF, and images format with original format.
Batch convert PDF files into Word and other popular file formats in high speed.
Convert scanned PDF files with the advanced OCR feature.
Easily markup PDF and annotate PDF with sticky note and free handdrawing shapes with ease.
Create PDF from other types of file, and create PDF forms as your needs.