Foxit PDF Editor allows you to design the layout of your PDF files, delete pages, insert texts and even create new files. It is one of the affordable software that aids in editing your PDF files. However, it also lacks the ability to convert the PDF files to other output formats such PowerPoint, HTML, Excel and Word. Therefore due to its inability to perform some PDF editing task, you should look for powerful alternative software that will manage this task. In this article, I will introduce you the best alternative Foxit for Windows 10.
How to Edit PDF with Foxit Alternative on Windows 10
iSkysoft PDF Editor 6 Professional for Windows is a confounding tool that you can use in place of Foxit PDF Editor. This explicit tool enables you edit PDF files as you could edit in Word. It also allows editing of protected files. It also boasts of OCR technology that allows you to convert scanned PDF files to editable formats. (iSkysoft PDF Editor 6 Professional for Mac users is also available.)
Why Choose This PDF Editor:
Edit standard PDF and scanned PDF with powerful editing tools.
Convert PDF files to editable formats such as Word, EPUB, HTML and images to name a few.
If you want to underline text, add annotations or highlight text then this is the tool you should use.
Work well on PDF form filling and creating and 1 click to extract form data.
Easily secure, share, combine and optimize PDF files.
Supports the latest version of Windows of operating system- windows XP, Windows Vista, Windows 7, Windows 8 and Windows 10.
How to Use Foxit for Windows 10 Alternative to Edit PDF
Step 1. Run PDF Editor for Windows
After downloading and installing this Foxit alternative for Windows 10, you then need to launch it in your Windows 10-based computer. Click "Open" to import PDF files from your computer. If you do not have it in PDF format you can create it from Word, Excel or any other format. Choose the desired PDF file to be edited.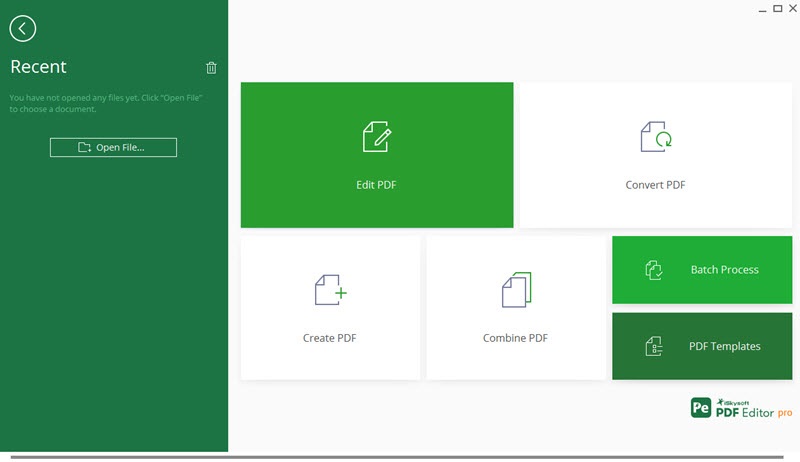 Step 2. Edit PDF on Windows 10
When you click on the "Edit" tab you will be provided with several editing tools. You can create new pages, delete, copy texts, add texts, embolden existing texts, add images, and add watermarks or bookmarks. Moreover you can also merge the PDF files.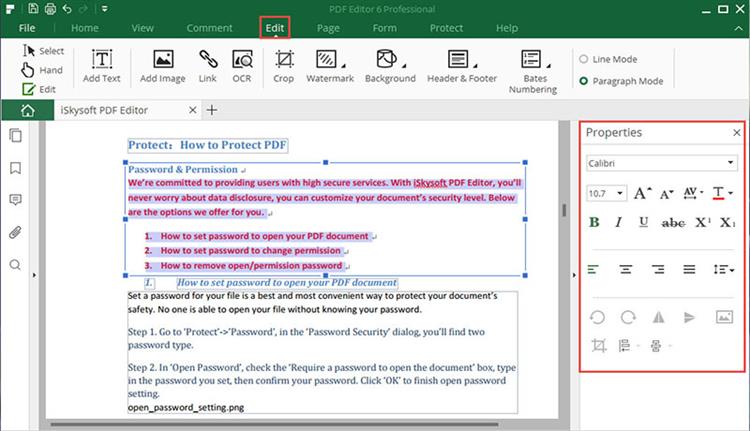 Step 3. Add Annotations to PDF
Go to the "Comment" tab. You will see Annotation option along side highlighting, underlining, and strikethrough. Select the text you want to annotate. From there you can use the option you want to use. You can also change the color of annotation from red. You can also add call out to texts if you want to.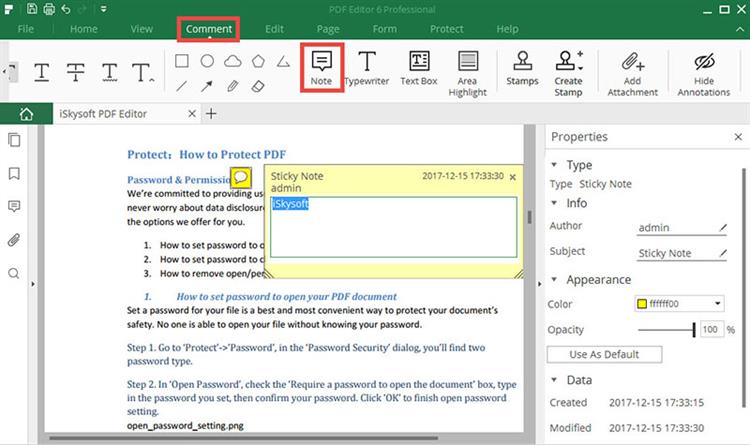 Step 4. Convert PDF Files
When you are done editing you can freely convert the edited PDF file to any of the output formats provided. Under the "Home" tab, select the output formats. You will see convert to Word, Excel, PowerPoint, Image text and other. Click on any of the options. Upon selecting the output format, setting will pop up. Rename the file and choose the location of the new file.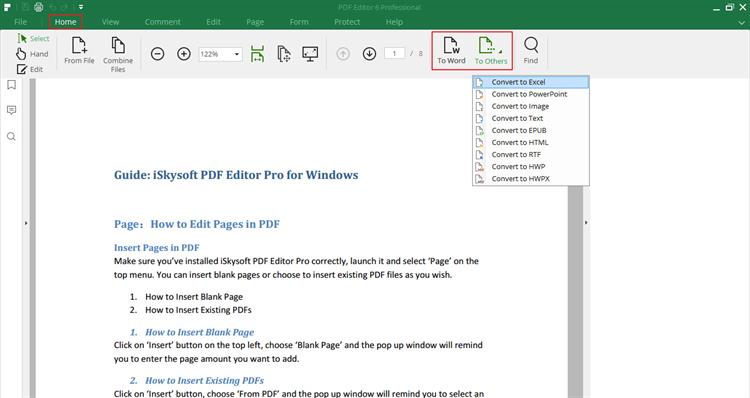 Why Choose iSkysoft PDF Editor
Although the two softwares enables you to edit PDF files, iSkysoft PDF Editor 6 Professional for Windows outshines Foxit PDF Editor with a series of editing tools. iSkysoft PDF Editor enables you highlight, annotate, underline, and to strike through the texts unlike the Foxit PDF Editor which lacks these features.
Foxit PDF Editor allows you to delete texts modify, create and modify texts but cannot do so to scanned PDF files like iSkysoft PDF Editor for Windows. The latter is able to recognise this text courtesy of OCR technology.
Both of these softwares have great user interface that is easy to use. The instructions provided are crystal clear. Moreover, they are compatible with the latest version of windows operating system: Windows 10. It is you to decide which tool to use, but here iSkysoft PDF Editor for Windows is recommended because of its fascinating features!