Redaction is useful whenever you'd like to transfer files and don't want people to trace the document back to you. Adobe, Foxit, and other PDF software have tools that can be used redact images as well as texts that are visible in a PDF document. These tools, however, are sometimes difficult to use and they may not provide ultimate redaction solution. There are plenty of third-party software that are known to seamlessly redact sensitive data in files. You can use the PDFelement Pro to custom redaction on PDF files without any problems.
The Simplest Way to Custom Redaction on a PDF File
PDFelement Pro contain robust features that enable you to completely remove texts and images from PDF documents. It's a perfect solution for protecting confidential information such as credit card information and social security numbers. With it, you can customize the PDF redaction process allowing you to send redacted files to a certain group of individuals without tampering with the integrity of the whole document.
More Features of PDFelement Pro:
You can create, edit & convert PDF files to other editable formats.
It comes with the state-of-art OCR technology that allows you to turn scanned PDF into editable and searchable files.
Its intuitive user interface is very easy to use.
It offers you robust editing capabilities such as splitting and joining blocks of texts.
It allows you to protect your files using passwords and even offers you a chance to redact data from PDF documents.
How to Redact PDF on Mac (Sierra Included)
Step 1. Launch the PDF Editor
Download and install the PDFelement Pro on your Mac. Then double click to launch the program.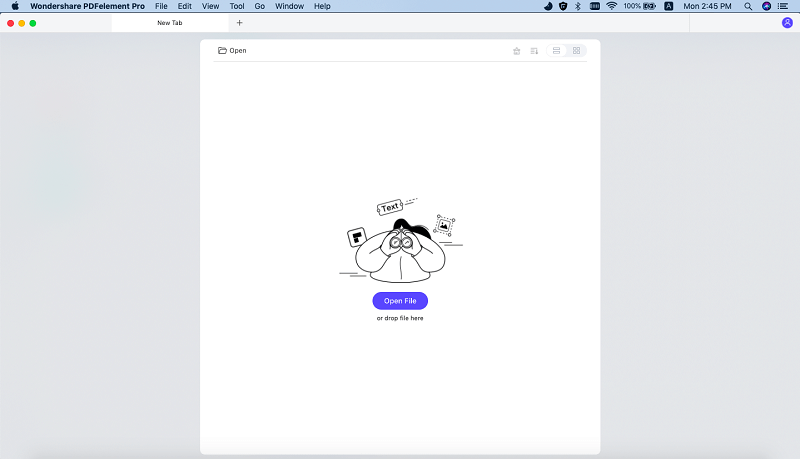 Step 2. Import PDF Files
In the main interface, click on "Open File". And browse for the file and click "Open" to upload. You can as well use the "Drag and Drop" feature to upload files to the PDF editor.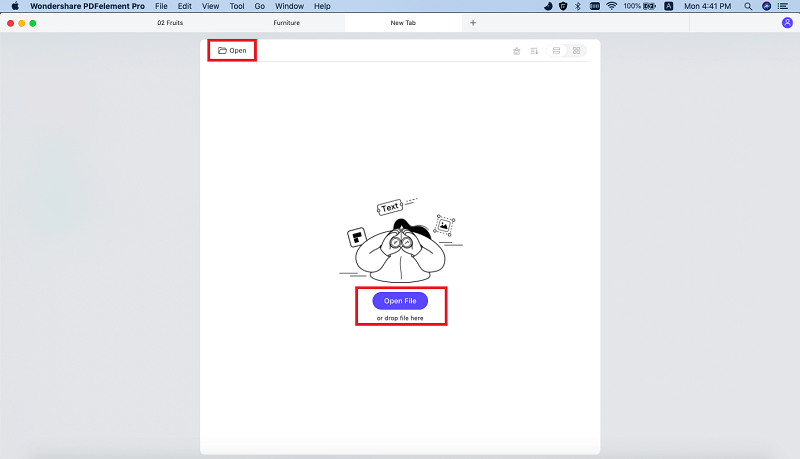 Step 3. Redact Texts & Images in PDF Files
Click the "Redact" button under the "Protect" tab. Then you will open the right side panel and choose to redact text, images or pages as your needs.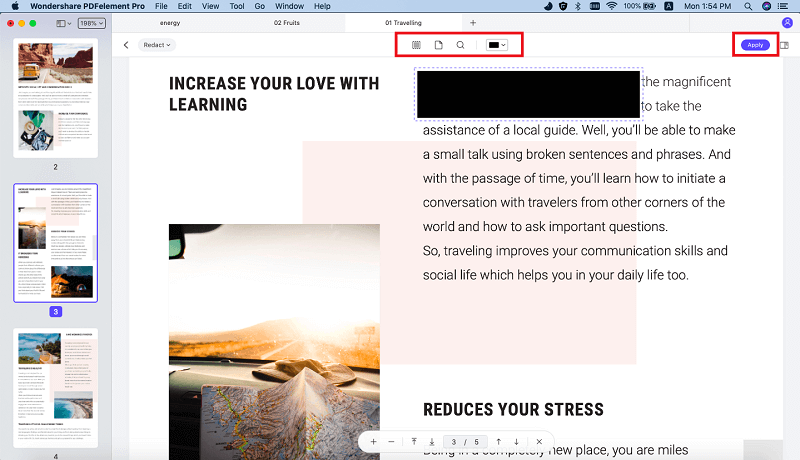 Now custom the redaction as you need. You can custom the redaction color and add texts to mark the redaction. After that, right click on the redaction field and select "Apply Redactions" option to start the redaction. And then click "OK" on the dialogue window to start the PDF redaction operation.
This PDF editor for Mac allows you to perform simple tasks such as rotating, deleting, cropping and splitting document and can perform powerful operations like extraction & addition of watermarks. With PDFelement Pro, you can take advantage of the advanced text editing capabilities. You can utilize markup tools such as graphs, charts, circles etc. It also allows you to insert comments and draw shapes with ease. The protection features in the PDFelement Pro guarantees maximum security for your documents. Passwords can help you protect a whole document or just some parts of the document. The redaction features allow you to efficiently remove texts, images and other forms of data to protect your confidential information. Below are core features that make this PDF editor to stand out from a myriad other PDF editing tools for Mac.