Do you have a PDF page that contains sensitive information like your salary, bank account number, age which you may not be comfortable sharing with others? If that is the case, you can simply delete that portion of text, image or number that is sensitive through PDF redaction. In other words redacting a PDF involves permanently deleting any portion in the PDF e.g. texts or images. Below we shed light on how to redact PDF pages with PDFelement Pro.
A Simple Way to Sanitize PDF with Redaction
Looking around, you will notice many PDF redaction software for Mac. However, in the market none of these beats PDFelement Pro. This software has been proven for its great capability when it comes to redacting PDF pages with ease. This PDF redaction software simply allows you to highlight sensitive texts and images in a PDF page and mark them in a way that will preserve the confidentiality of the highlighted information. It is your number one PDF solution as it will also allow you to do batch-redaction on your PDF. PDFelement Pro has other features as highlighted below.
Key Features of PDFelement Pro Redaction Tool
Allows the user to alter texts and images, objects through deleting, highlight using colors, adding comments and many more editing features.
This software gives room for converting PDF files to other formats like Microsoft Word and Excel.
It also allows you to create, fill-in and sign PDF forms.
Supports redaction for selected items in PDF.
Allows you to search text for redaction.
---
Guide on How to Redact PDF Pages
PDFelement Pro is an effective application for all your PDF needs. Without saying much, let us now delve on how to redact PDF pages on Mac.
Step 1. Install and Launch PDFelement Pro for Mac
The primary thing you should do is download and launch PDFelement Prol for Mac. Simply go to iSkysoft.com, search for PDFelement Pro and download it. Check in your download folder and click to install the application. On installing the application, launch it.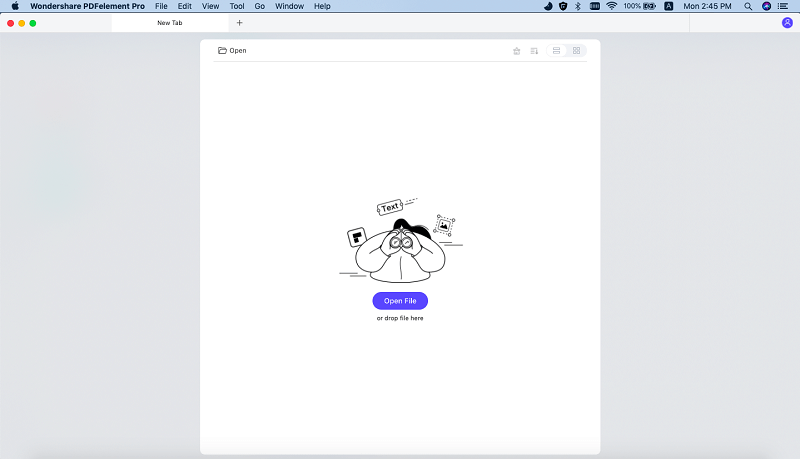 Step 2. Import PDF File to the Program
Click the "Open File" icon at the base right. After that, pick the PDF that you need to work on. When you have chosen it click on the "Open" icon where you will be required to import the PDF that you need to redact.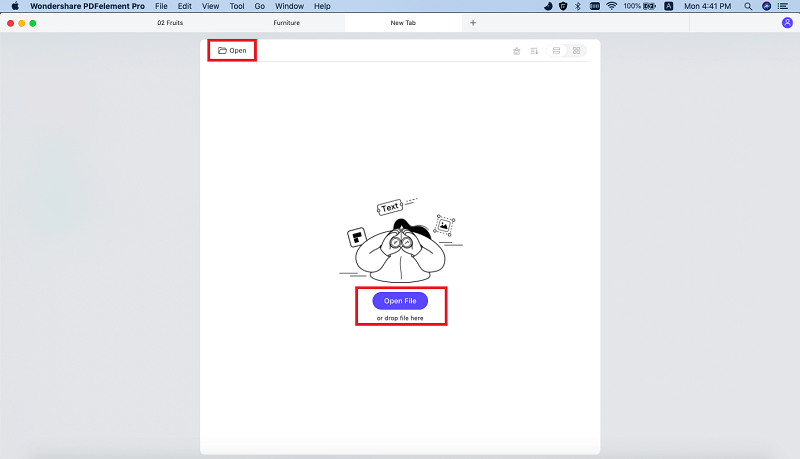 Step 3. Redact PDF Pages on Mac
As said before, you can redact messages, pictures, and pages on your PDF. To redact messages and pictures click on the "Redact" button under the "Protect" tab. Then you can choose the "Pages" option. You will be required to highlight texts, pages or pictures that you want redacted.
You will notice that each text or image you marked for redaction will have a black box. However, the process is not complete yet; these are just indications of contents that will be redacted. The black boxes simply allow you to verify your selected content..
After verifying simply click on "Apply All Redactions" to effect the redaction on the PDF page. Immediately, the portions will appear black in color. You may change the shading by clicking on "Stoke Color" and select a color of your choice. Lastly, remember to save your PDF document in order to effect the redaction.