PowerPoint presentations have been used for a long time to disseminate information during meetings or conferences. Changing a PDF file to a PowerPoint presentation is not something that you can easily do using the common editing tools. You need specialized tools that have been designed to edit the secure PDF format. You need a tool that will be accurate and give you high quality results. There are several online and desktop solutions for this challenge and you will get to learn how to change PDF to PowerPoint using PDFelement Pro. This is one of the leading tools on the market for editing PDF files and is easily comparable to Adobe Acrobat Pro. Read on to learn how to change PDF to PPT with ease.
The Best Tool to Change PDF to PowerPoint
As mentioned above, not many applications can convert PDF to any other format. PDFelement Pro is the best tool that you can find which will allow you to change PDF to PPT with plenty of ease. Apart from converting PDF to other formats, it can also convert other formats to PDF, making it a versatile tool to have on your computer. It is quickly becoming the preferred tool for editing PDF files because it is easy to use, yet it comes with powerful features as you will see later on. When you want to change PDF to PPT, this is the only tool that you need.
Method 1. Edit PDF File before Conversion
Click on the "Open File" on the lower left corner in the main interface of this program.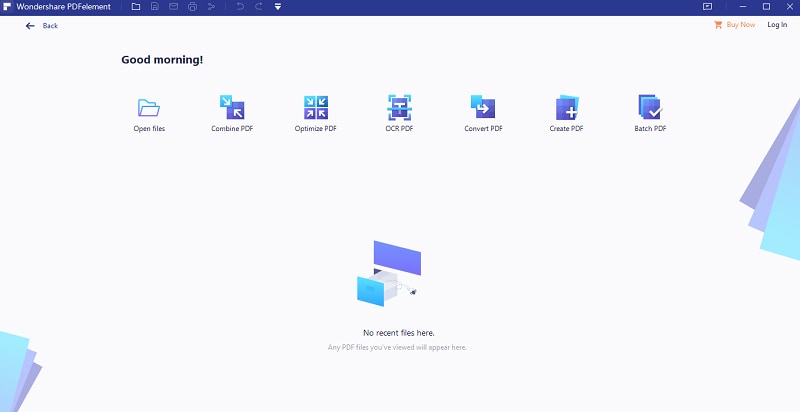 If you want to edit the PDF at first, you can click on the "Edit" button, and then you can edit the texts, images, links and pages with multiple PDF editing tools at first.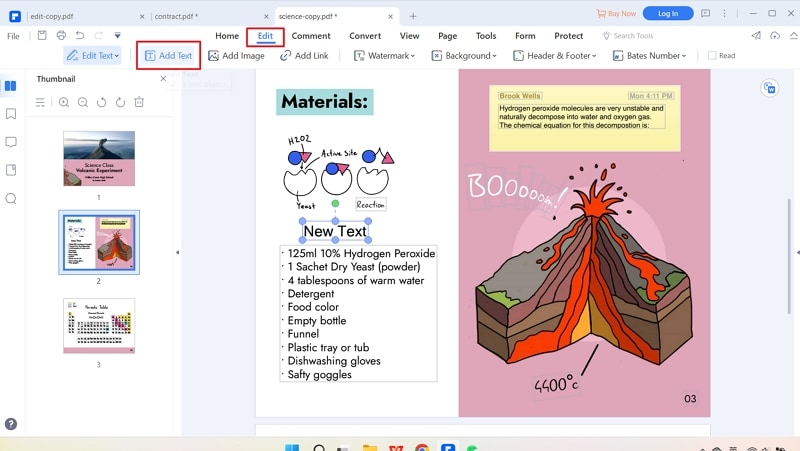 When you open the PDF document using PDFelement Pro, click on "Home" button and then choose the "To Others" option. From the dropdown list, choose PowerPoint as your preferred choice. You will see man other formats listed there.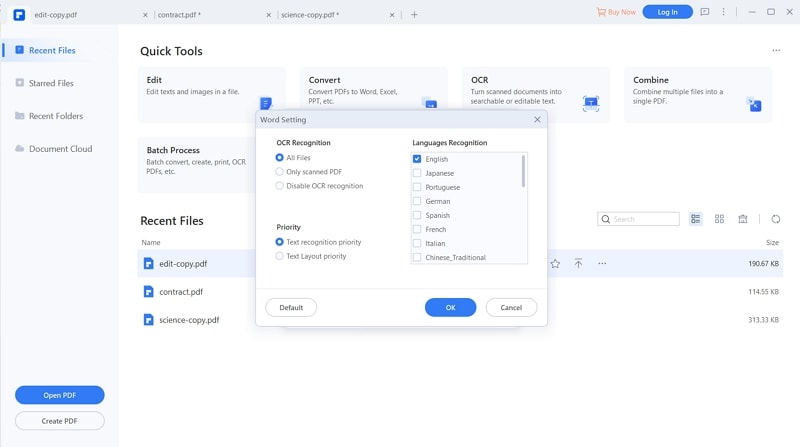 ---
Method 2. Change PDF File to PowerPoint directly
Go to the home screen of PDFelement Pro and then select "Convert PDF".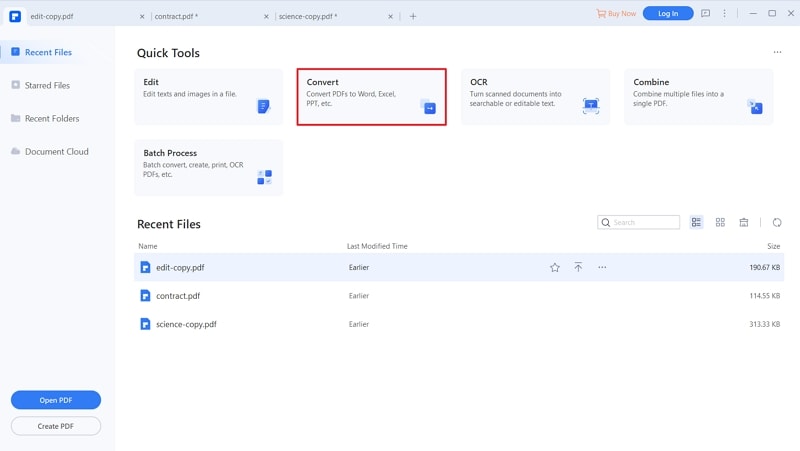 Navigate to where you have saved your PDF file and select it. Choose the format type, create the destination folder and then save it to convert it to PPT.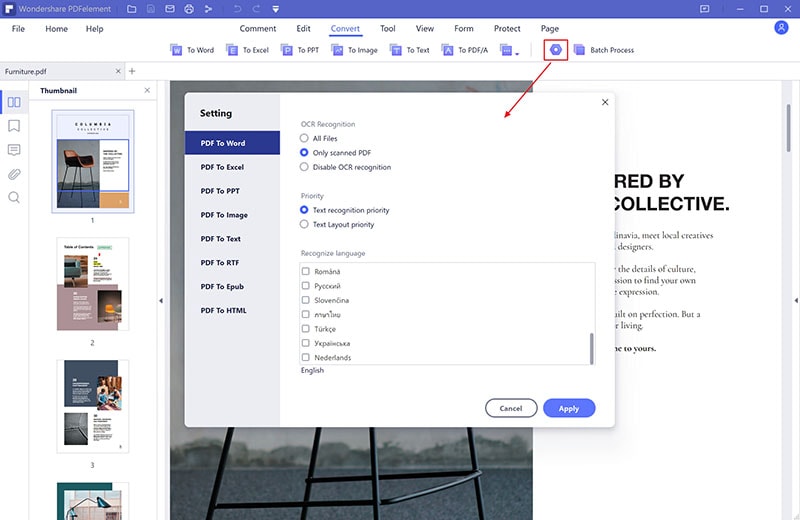 With the help of PDFelement Pro, you can also create PDF files from PowerPoint, Word and other file formats. Click here to get the full guide on how to manage PDF documents as easy as Word documents.
---
Video on How to Change PDF to PowerPoint
Why Choose PDFelement Pro to Change PDF to PowerPoint
PDFelement Pro is the best way how to change PDF to PowerPoint format. It is a speedy and accurate tool that will give you a high quality product in the end. The easy interface ensures that you work with speed and ease when you change PDF to PPTX.
The main features of PDFelement Pro:
Create and Convert – easily convert PDF files to several other formats or create a new one from scratch.
PDF forms – fill out, edit and create PDF forms with ease.
Digital signature – adding a digital signature to your files is very easy when you use this tool.
Edit & OCR – You can easily turn printed documents into editable text by scanning them into PDF images and then using OCR for the final conversion to text.