Protect PDF to
Drive Your Business
PDFelement lets you protect sensitive or confidential data in your PDF from unauthorized access, editing, copying, and printing.
Watch the Video
Password Encryption
This program allows users to set passwords and permissions. This way, users can control who accesses and what actions they can
do on their PDF files. You can restrict certain features like editing, printing, and copying that can alter your PDF content.
Redact
PDF to Protect.
You could have sensitive data in your PDF like birth dates, trade secrets, names, or anything private that you don't want to get the public eye. The good news is that you can use the redaction feature to hide these contents.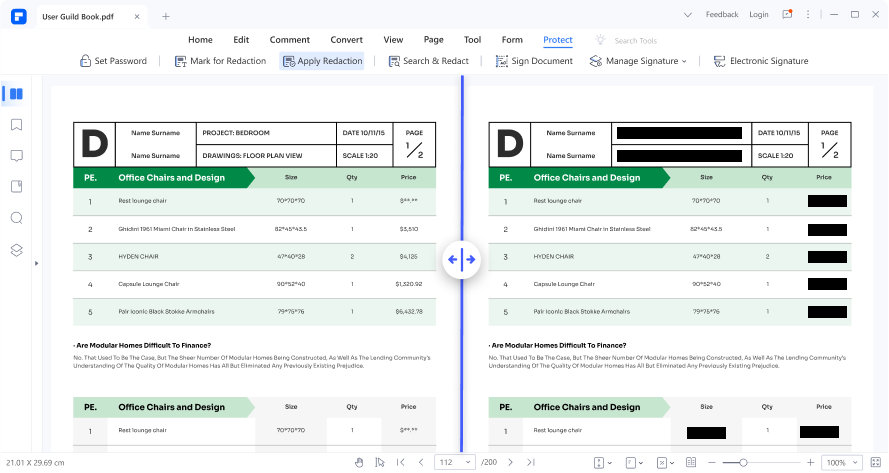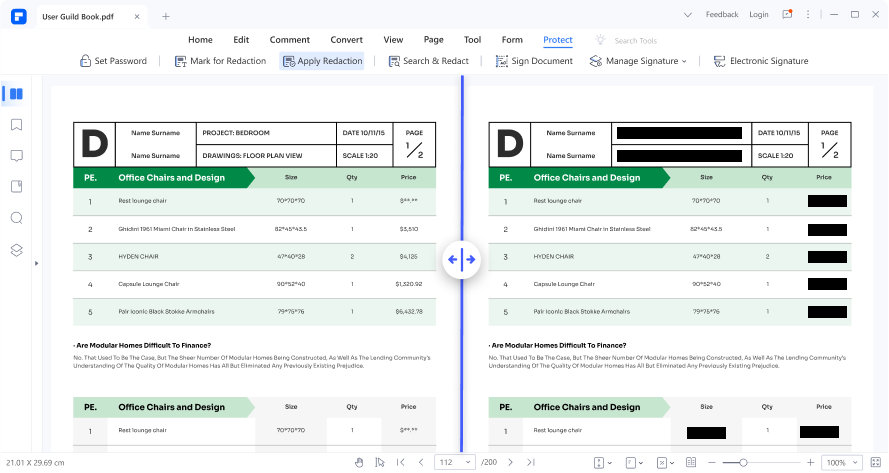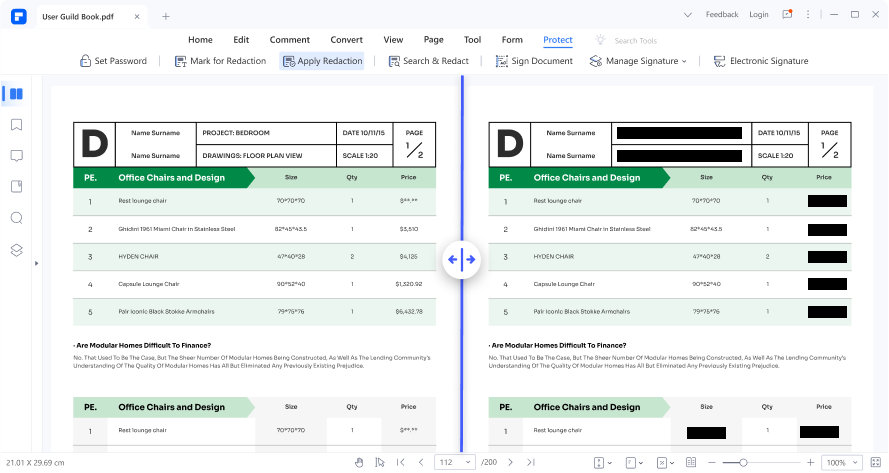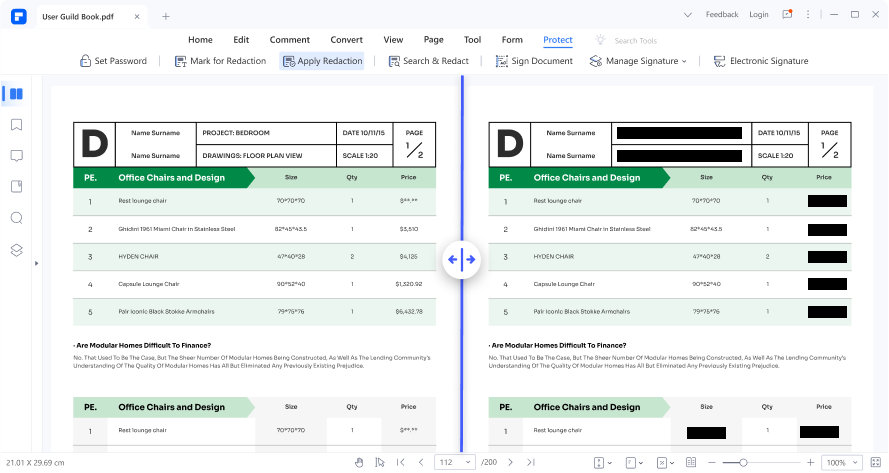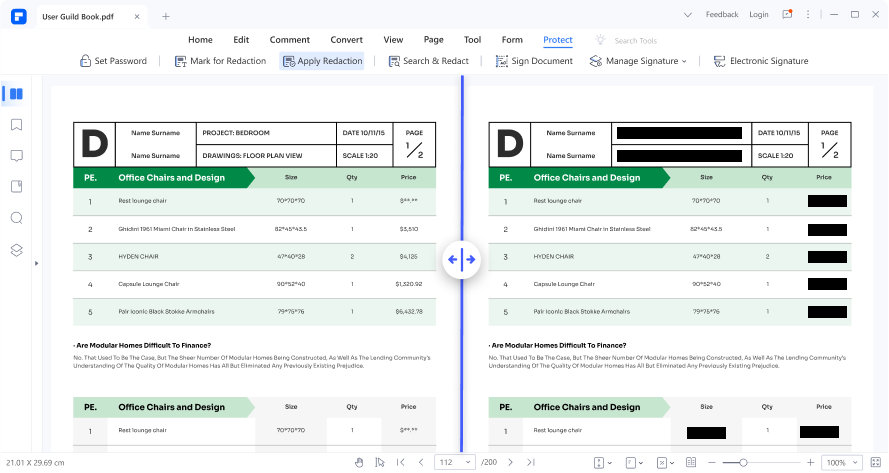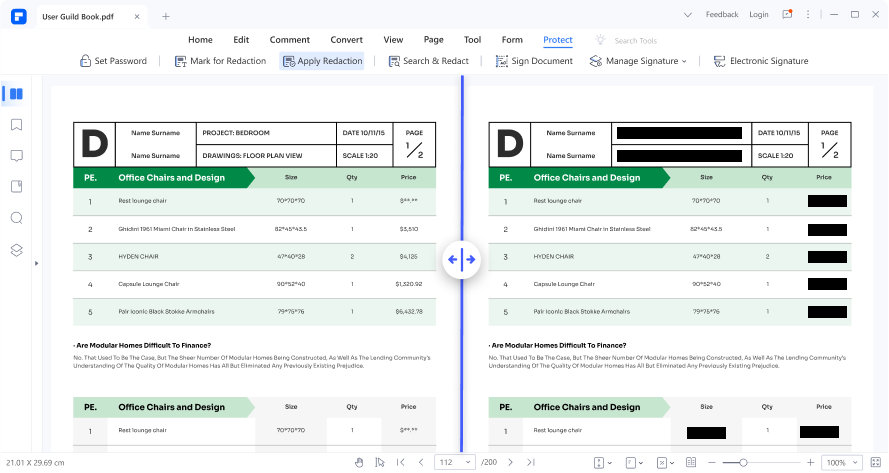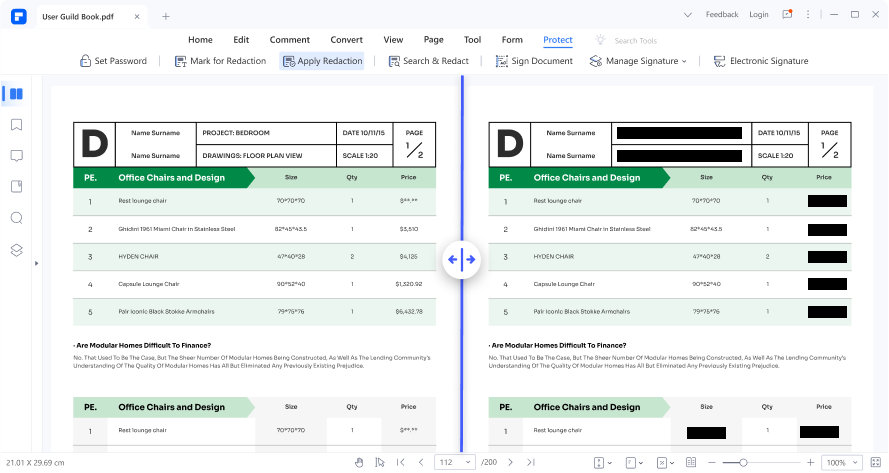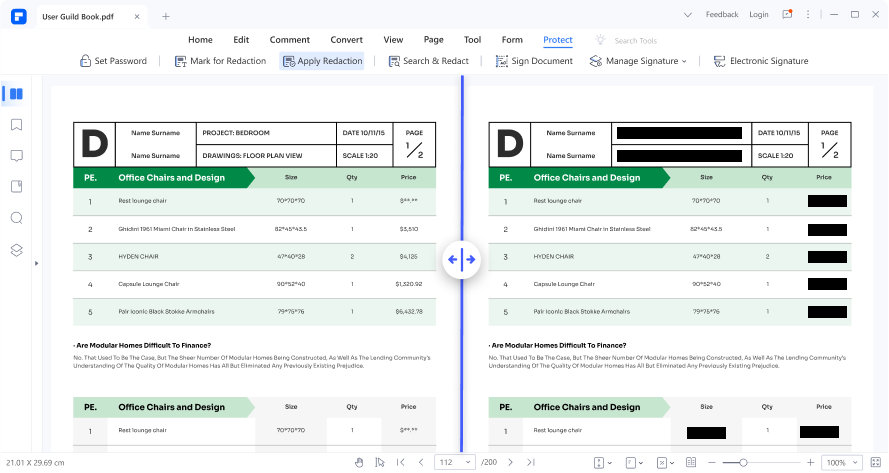 Redact Text
If you have several sensitive pieces of information within your PDF and want to share them, you can always hide or protect them before sharing. For example, phone numbers, ID Card numbers, and financial account details.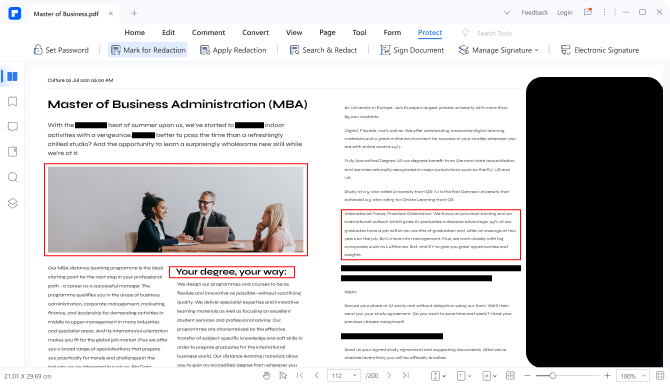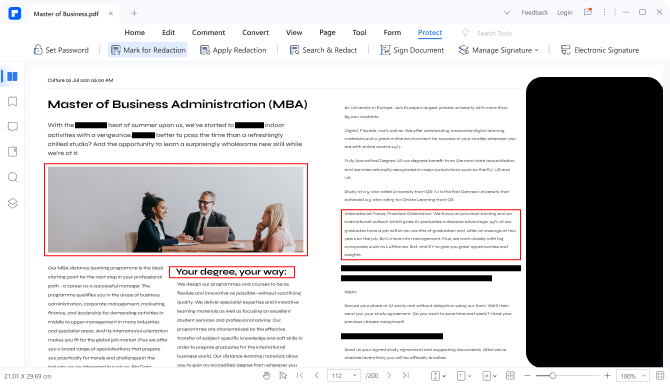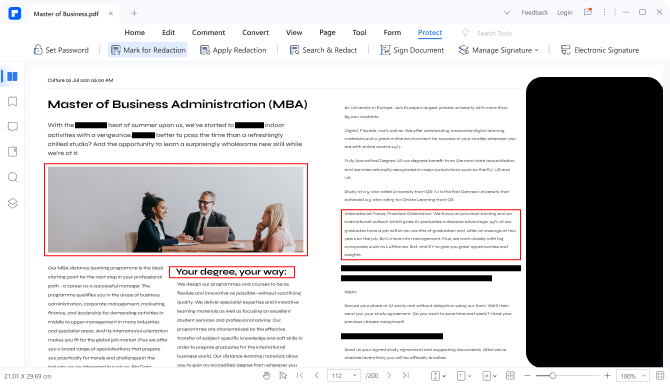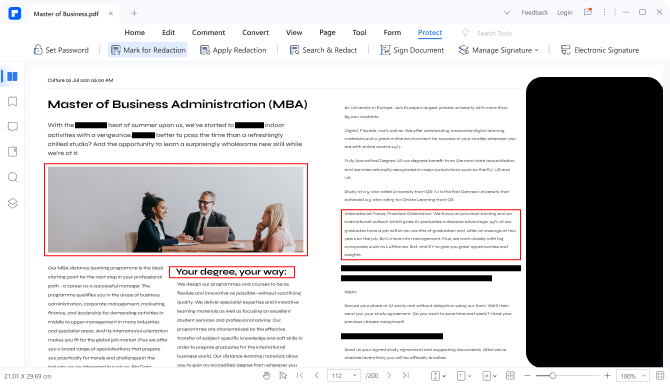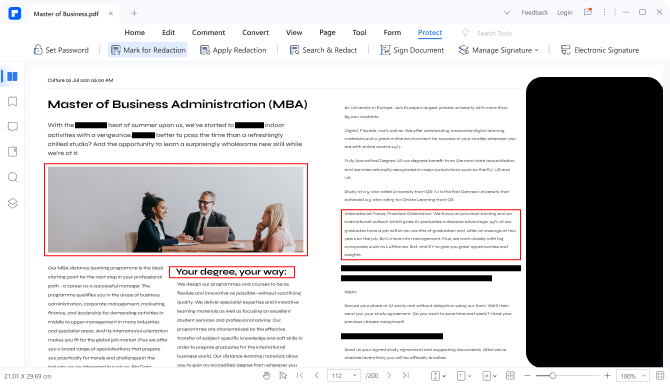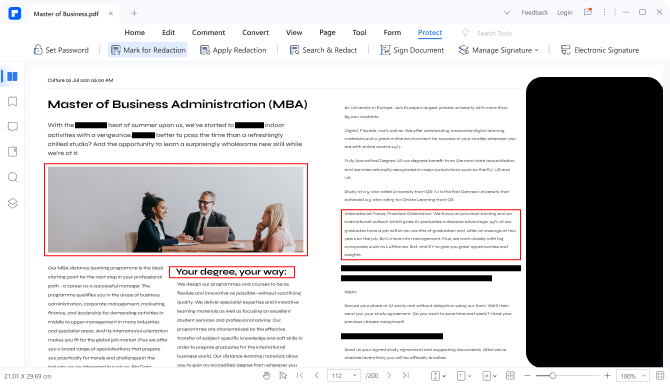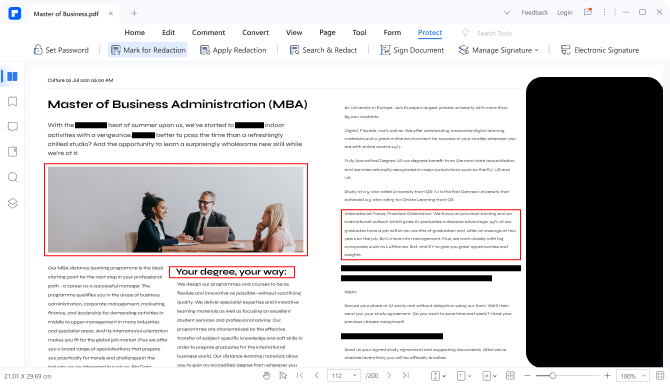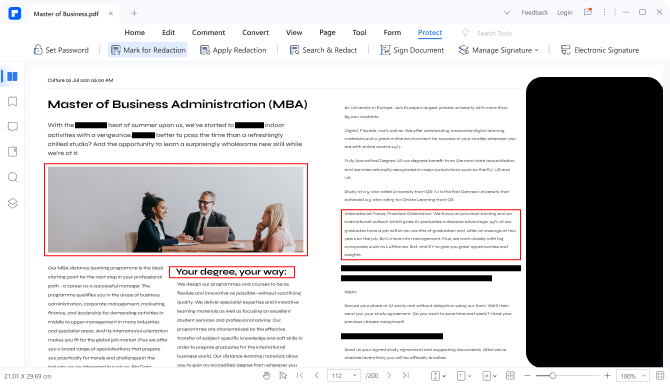 Redact Image
Perhaps you want to publish your PDF in media, yet it carries some private or sensitive information. With PDFelement, you can blackout the sensitive sections and still publish the PDF in media.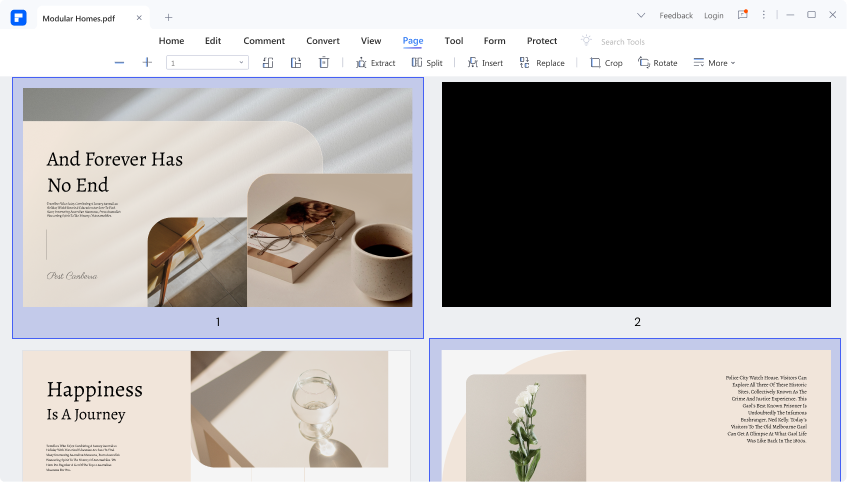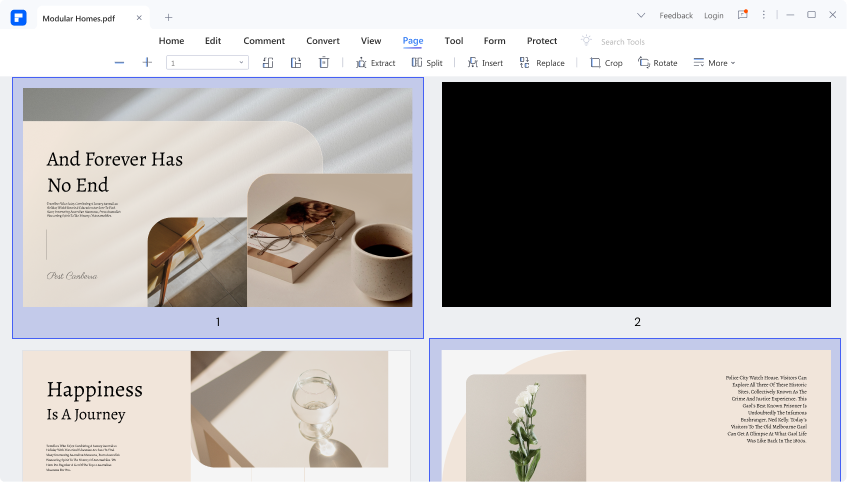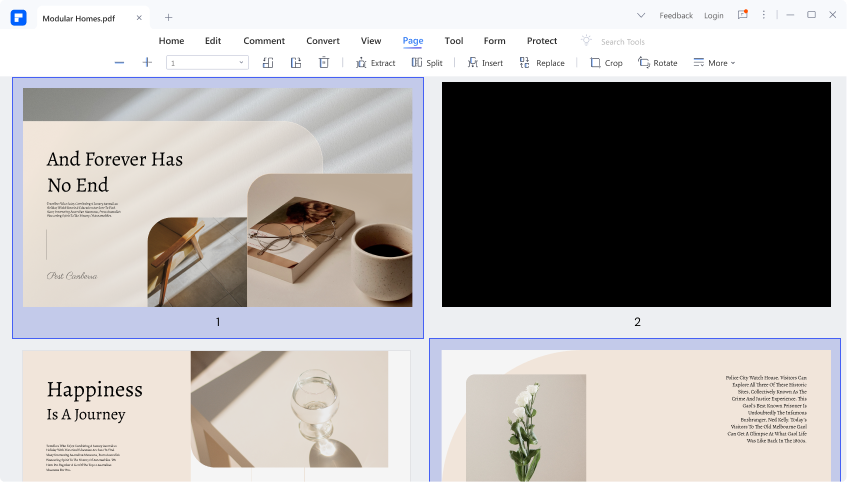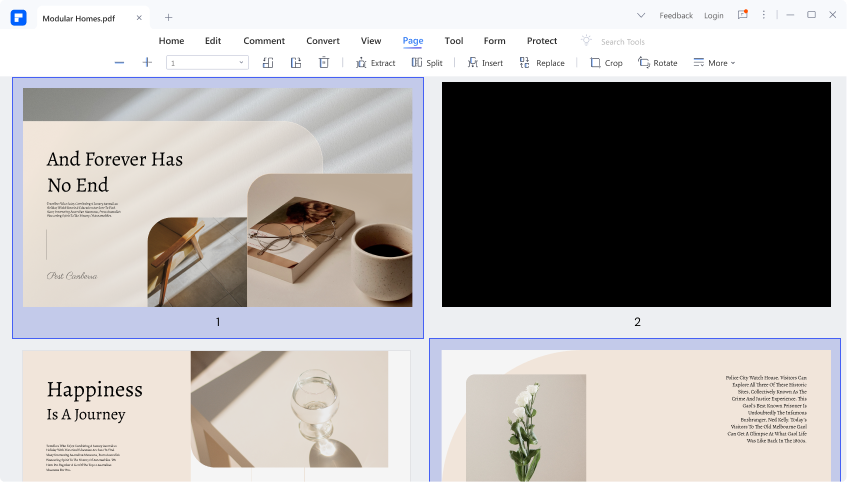 Black out Entire Page(s)
If your PDF file contains personal information like loan history or the product purchase price that you want to hide from the public, PDFelement allows you to redact or simply remove them.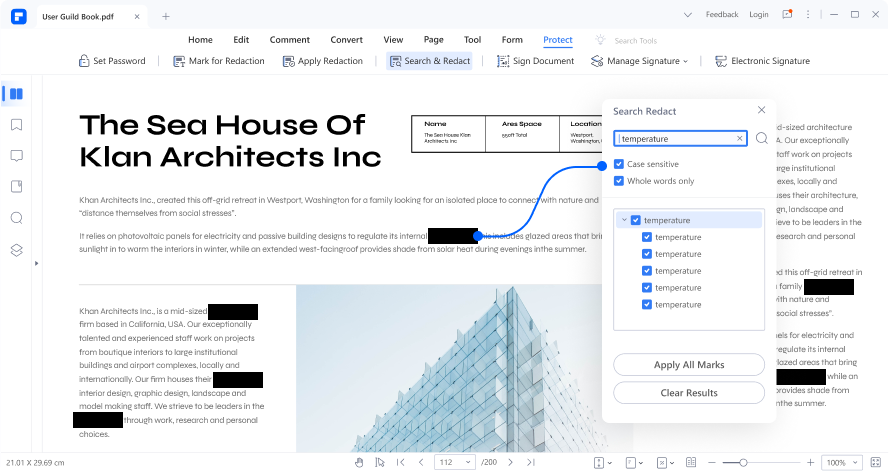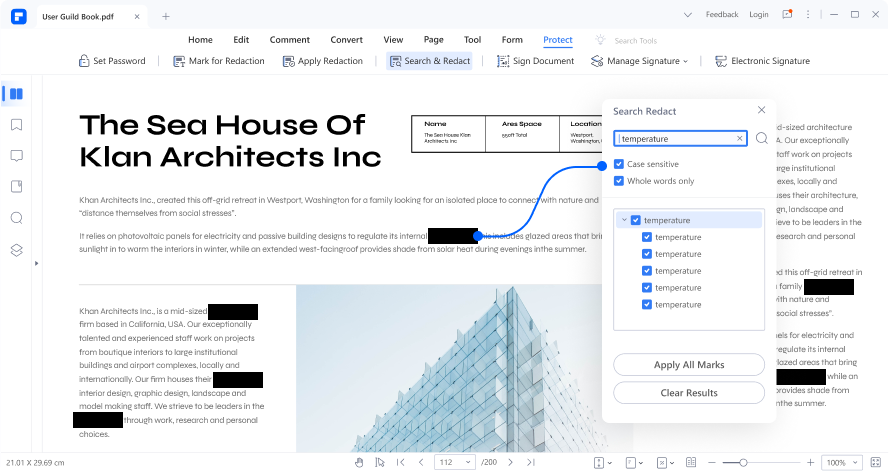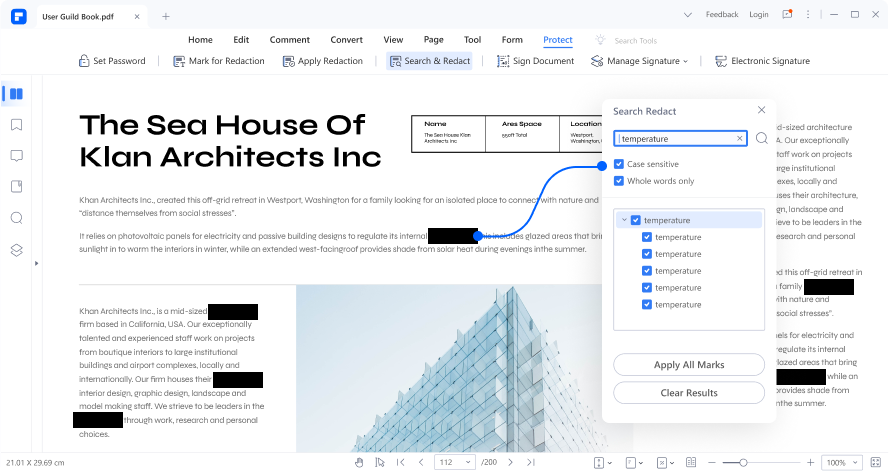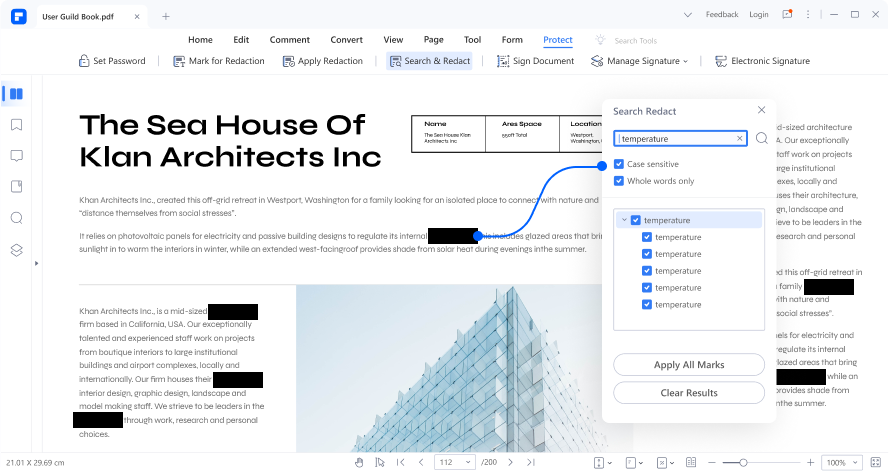 Create Multiple Redactions
PDFelement allows you to search and mark all these words for redaction via the Serach>Redaction feature. However, it doesn't work if your PDFis encrypted.
Sign to
Protect a PDF.
This program gives you a seamless way to lock your PDF after applying a digital or electronic signature. This way, the receiver on the other end can confirm the status of the signature and whether the document has been edited.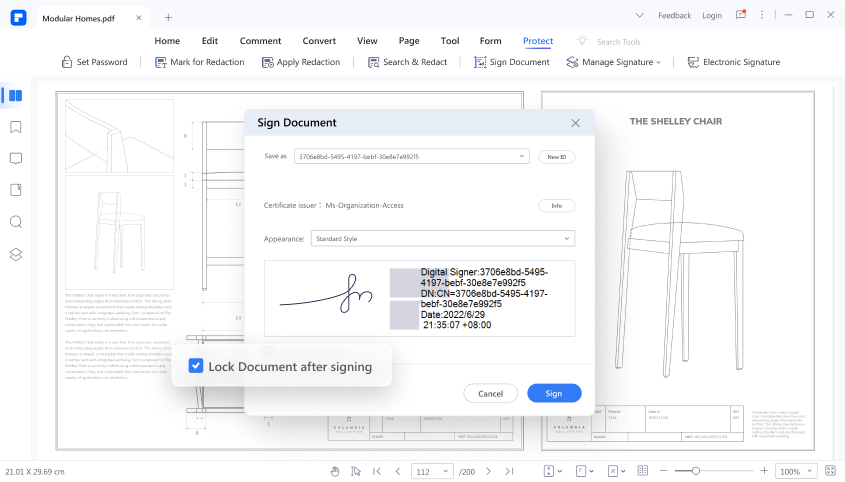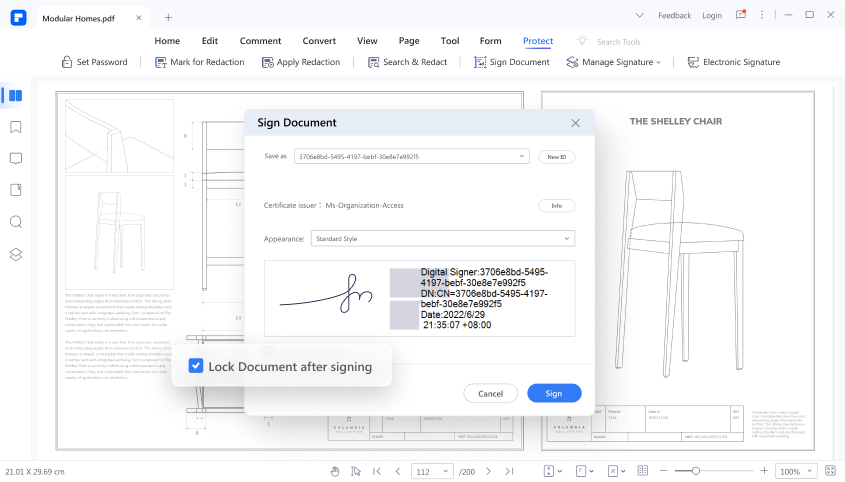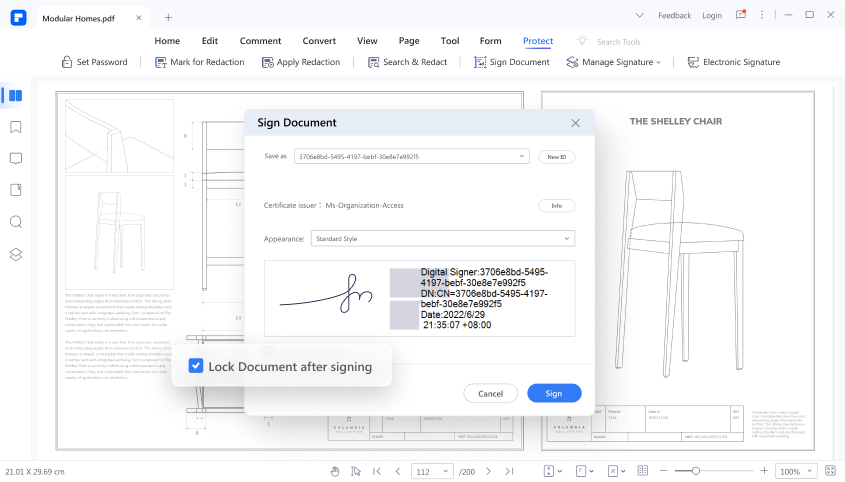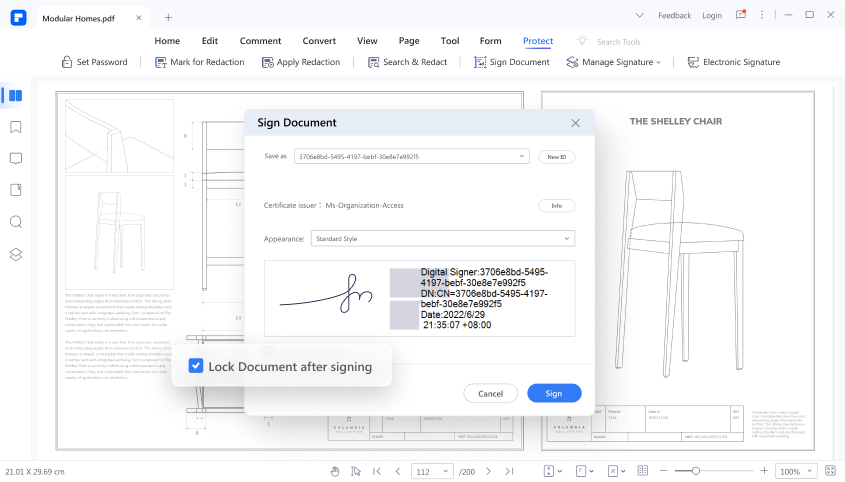 Encrypt PDF
with Digital Signature
The Digital signature in PDFelement is unique because it captures unique information like digital ID, location, name, and date. This makes it extremely hard to forge.
Sign PDF with
Electronic Signatures
If you want your contract to be remotely signed by customers or clients, you simply add a signature area on the PDF and share it with respective parties. Again, you can track and check those who have viewed or signed the document. (Only for Cloud)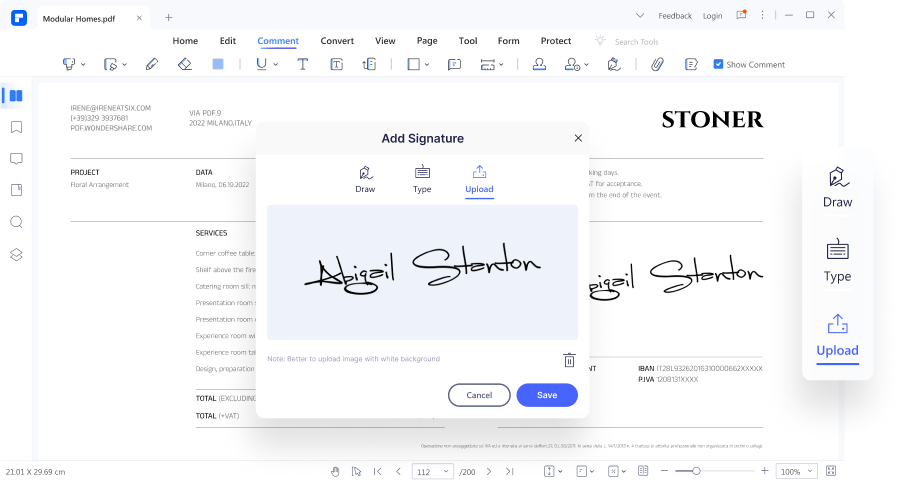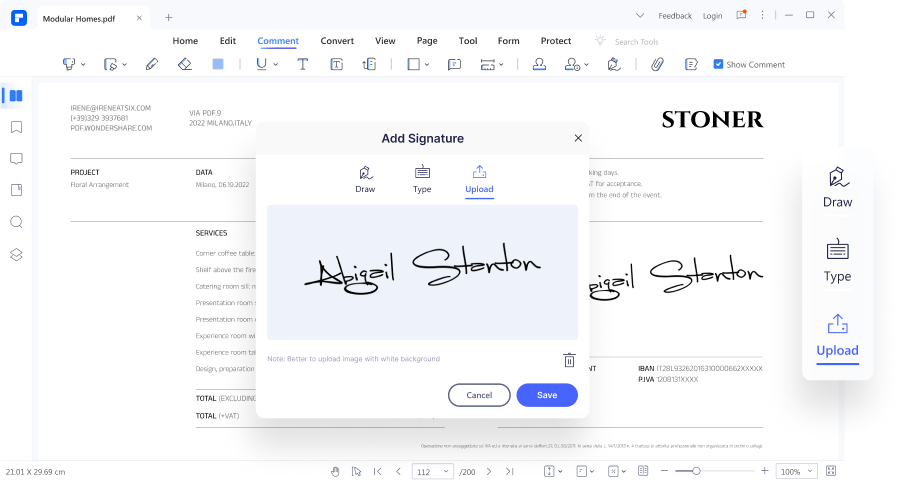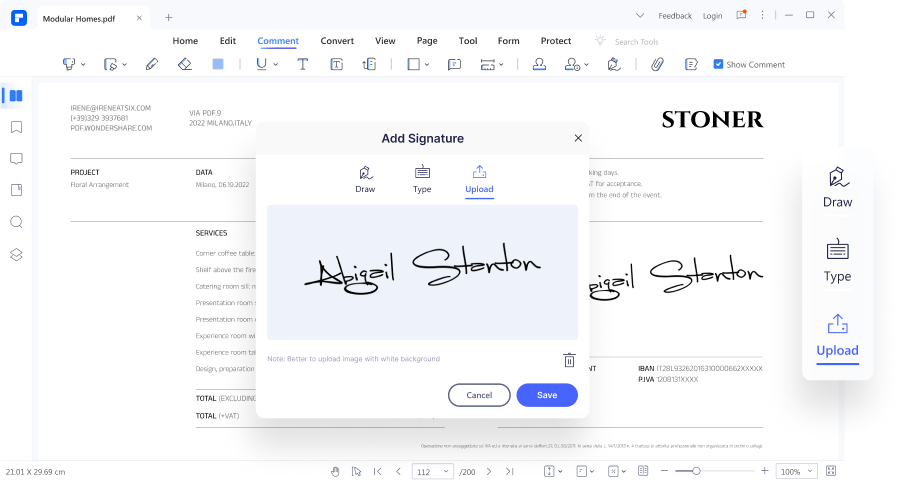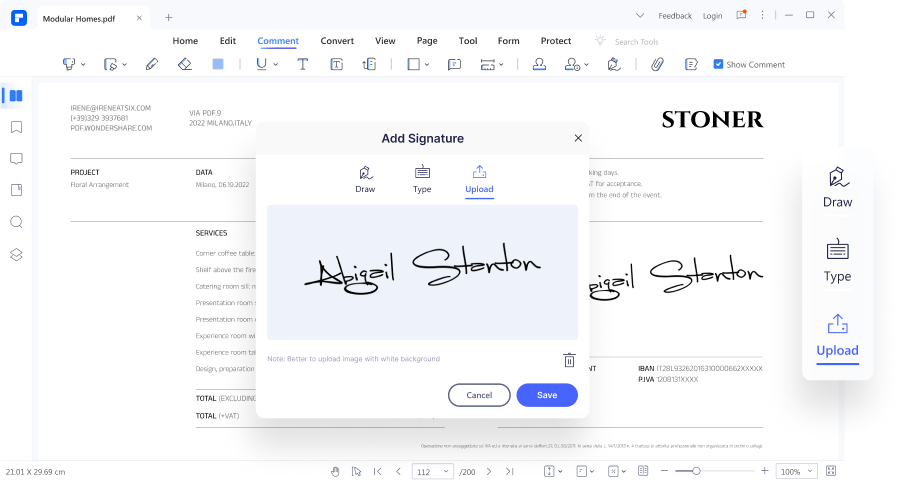 Other PDFelement Features You May Like
Choose the PDFelement Plan That Works for You.
PDFelement for Windows
The easiest way to create, edit, convert, and sign PDF documents.
PDFelement for Mac
Edit, merge, organize, compress, sign & secure your documents on the go.