When you want to change the text color in PDF document, it sometimes becomes difficult. This is why it is very important that you need right methods to change text color in PDF on Windows. Here are some tips on change text color in PDF on Windows.
Way 1. How to Change Text Color in PDF on Windows
PDFelement Pro is an editor that comes with powerful features that allow you to change text color in PDF on Windows. This is a professional PDF editor to change color in PDF files easily. The intuitive user interface ensures that you find all the text editing tools with ease.
Step 1. Import the PDF File
Download and install PDFelement Pro and then launch it from your start menu. Use the 'Open File' feature and then browse to the location where your PDF file is stored. You may also drag and drop the file into the interface and it will be loaded.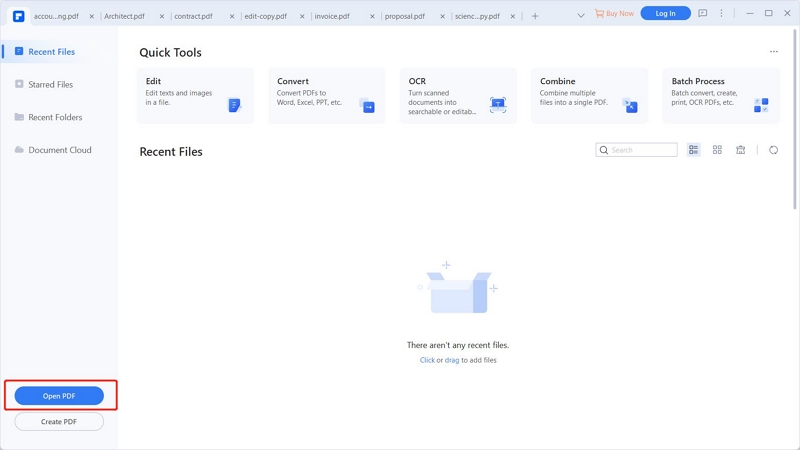 Step 2. Change PDF Text Color
With 'Text' feature, you can choose the text you want to change text color by double-clicking. Once selected, you will see a font panel appear on the right side of the window. You can change text color in PDF on Windows now.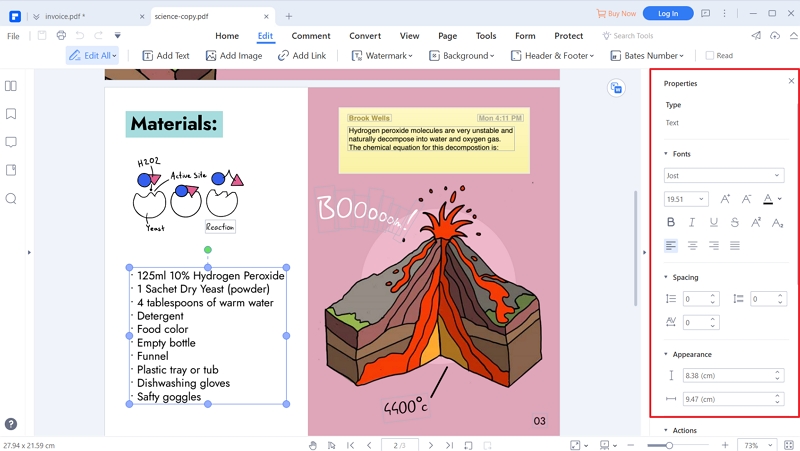 Step 3. Edit PDF File
If you want to edit PDF file, go to the 'Edit' and get access to all the text editing features. You will be able to select text and change the font size, color and style. The full editing features allow you to do any change that you would lie to just as you would in a word processor.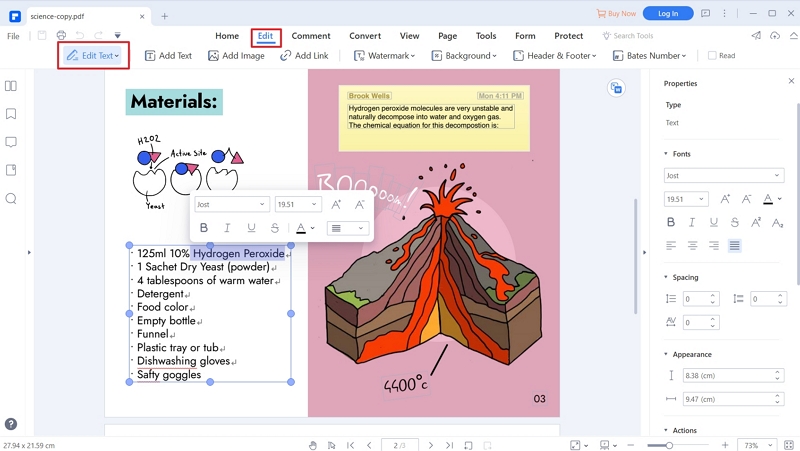 ---
Way 2. How to Change Text Color in PDF using Adobe Reader
When you want to spruce up a PDF file that you are viewing, you can change the text color using Acrobat Reader. Normally it does not edit PDF files, but can display them in a fashion that you want. Following the steps below, you will learn how to change font color in PDF on Windows.
Step 1. Set up the preferences
Open up the PDF file in Acrobat Reader and then click on 'Edit'. Now select 'Preferences' from the dropdown list.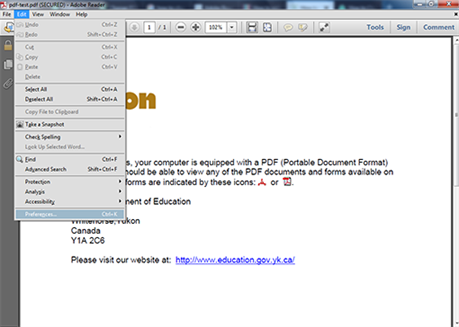 Step 2. Get Accessibility and Change Colors
When you get to the preferences window, choose 'Accessibility' > 'Replace Document Colors > 'Custom Color' and you will be able to see options for document colors. You may also change the background of the document.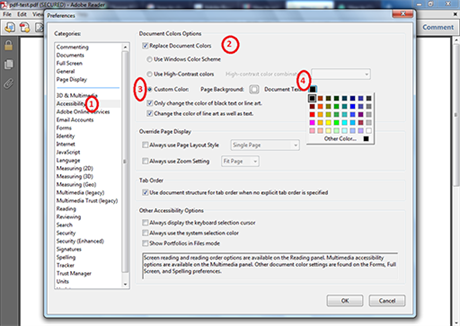 Step 3. Finally view your document
Once you have selected the document text color, click on 'OK' and all the text will be converted to your desired text color. Go ahead and save the document and it will be saved in the colors that you chose.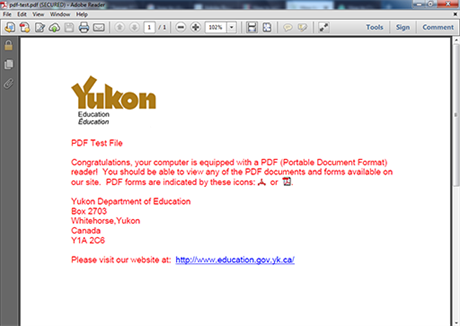 ---
Way 3. How to Change PDF Font Color Online
Sedja is a leading online PDF editor. This online PDF editor will help you to edit PDF text font size and font color online. The steps below will show you how to change PDF text color online with ease.
Step 1. Load the PDF File
Click on your PDF file and then drag it to the home page of Sedja, and it will be opened and displayed for you. It's also possible to click 'Upload PDF file' to choose your PDF file.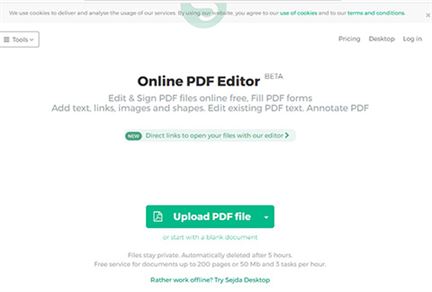 Step 2. Select The Text
Select the text that you want to change the font color. Go to the 'Color' dropdown tool and click on it to access the various color options. Choose the color of your choice.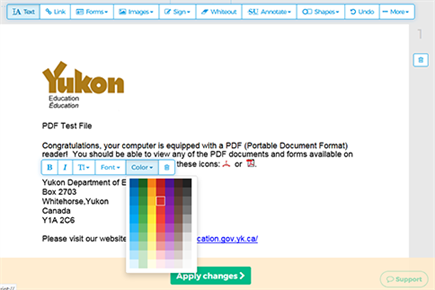 Step 3. Apply changes and download your Edited File
Once you changed the font color in PDF, you can now click on 'Apply Changes' and when they have been applied, you can download the file.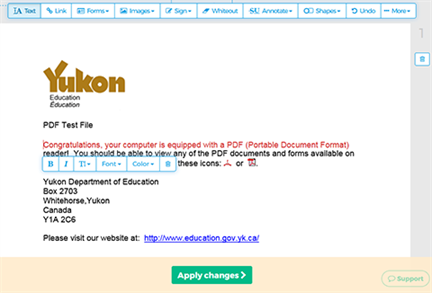 Many people love reading documents that have different text colors. It is not interesting to read documents that only have one text color, and this is why changing font colors is necessary. There are several tools that you can use to change the color of particular parts of the document. Using Sedja is easy and straightforward and you do not have to register at all. You may also use PDFelement Pro, a powerful PDF editor that will quickly edit and change the color of your text within seconds. It is easy to use, making it very useful to anyone changing PDF text. You may also use Adobe Reader to change the color of the text of a document, but you cannot change selected parts.