Sign PDF across
All Your Devices
With PDFelement, you can sign PDF irrespective of the device or time. It offers a fast and secure way to fill, sign, and send PDFs to different people across all devices.
Watch the Video
Modernize Document Workflows However You Like.
PDFelement provides a convenient way to sign PDFs and send them to the target. Simply fill out PDF forms, apply your signature, and send it electronically from your computer. The beauty of this is that you don't need to print, manually sign via hand, or mail-back forms.
Learn more >>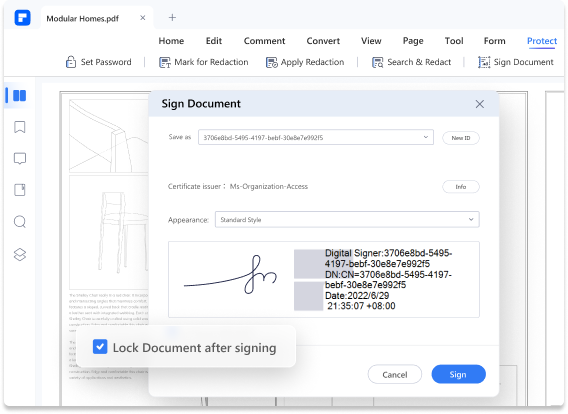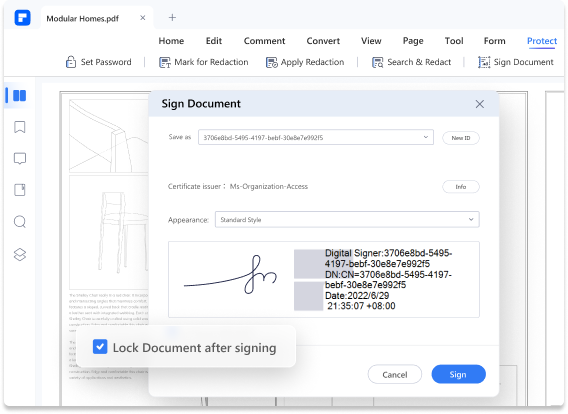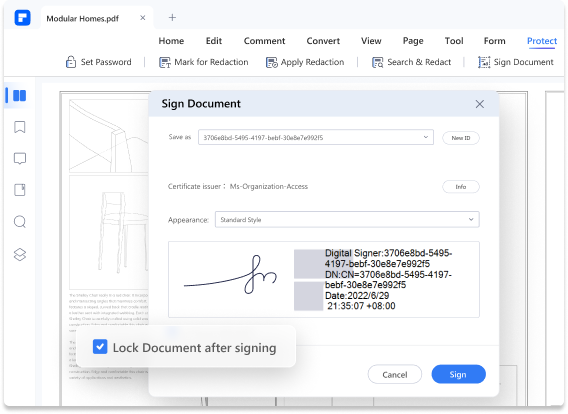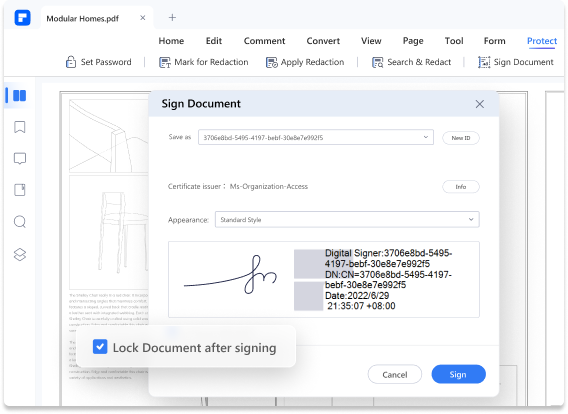 Digital Signature
Insert a digital signature to your PDF in the form of text or image of your handwritten signature. The digital signature gives you a secure platform to identify the document's author and confirm that the content is not altered.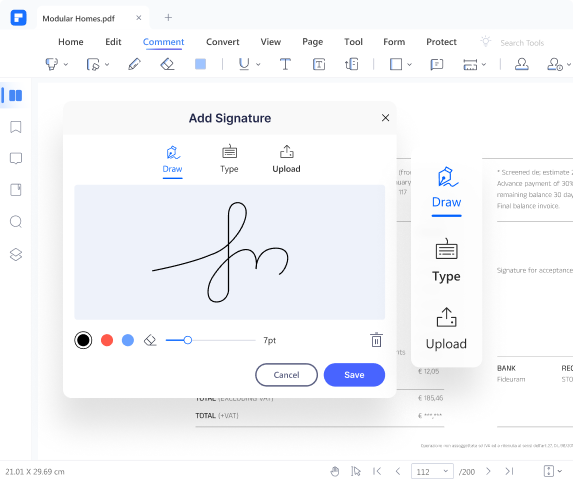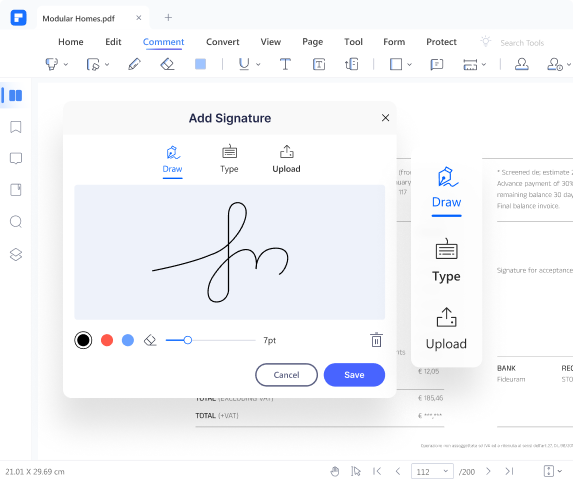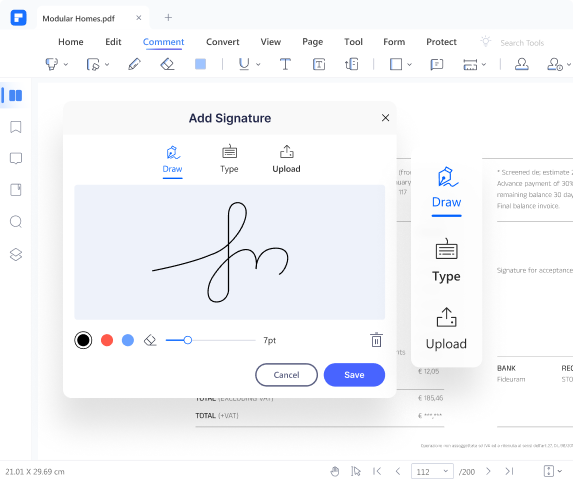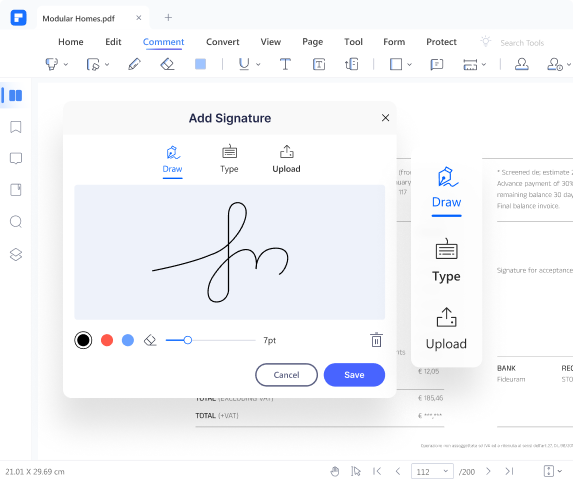 Handwritten Signature
PDFelement allows users to draw, upload, or type signatures directly on their phones, tablets, mice, touchpads, or a suitable mobile device. This way, you can sign contracts and agreements remotely without interrupting the pre-existing flow.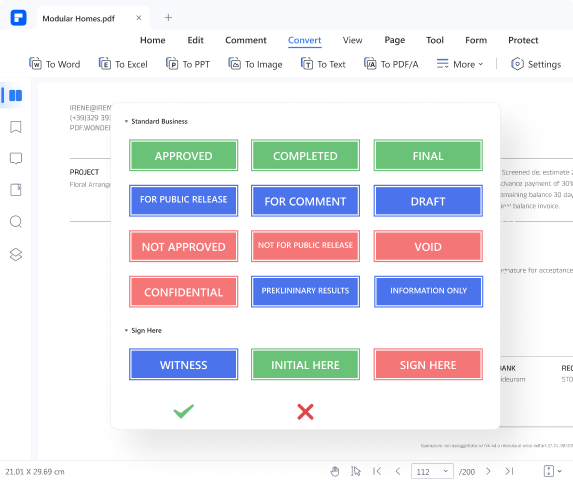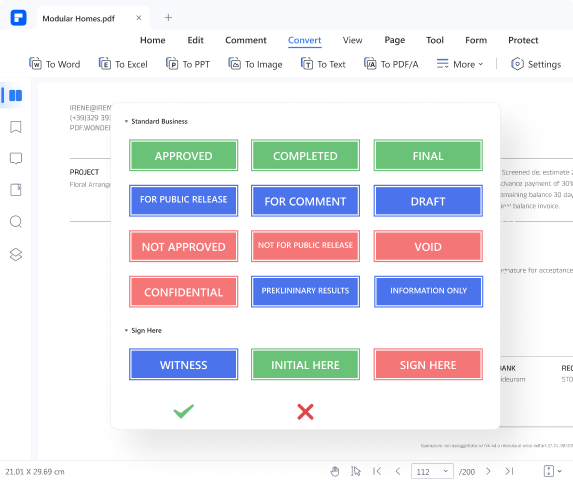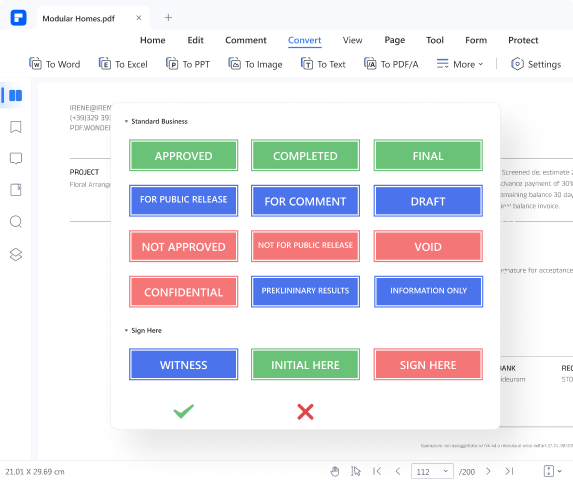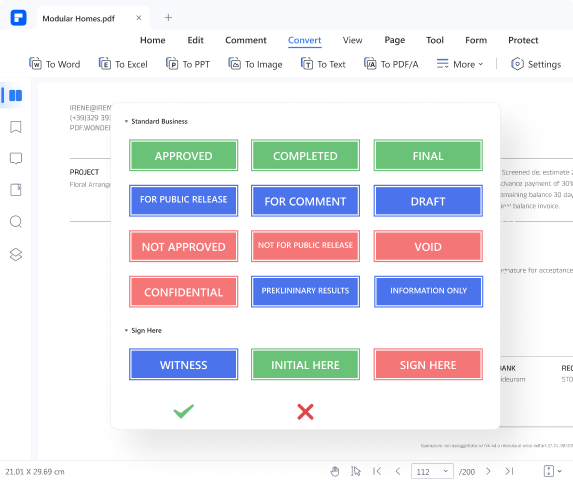 Stamp Options
If you are dealing with confidential files, perhaps you may want to restrict the document or simply protect it from unauthorized access. While there are several security tools, PDF stamps could be great. Depending on your preferences, you can insert PDF stamps in the form of images, drawing, or text.
Sign PDFs on Any Device, Any Time.
PDFelement allows users to electronically sign PDF wherever they are. You can either use the keyboard or finger
to draw or type the electronic signature on your PDF. In fact, you can use supported browsers like Google Chrome
to append your electronic signature. Of importance to note is that you won't be required to print the signature.
Web / Desktop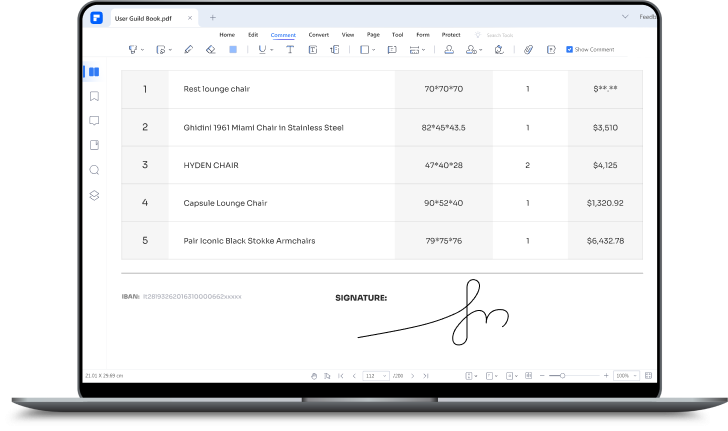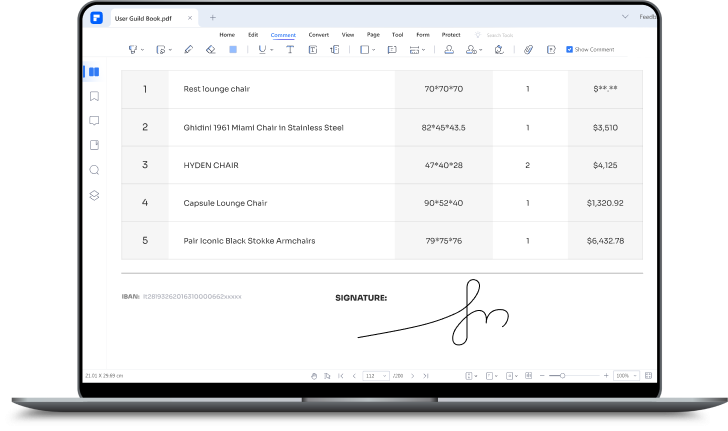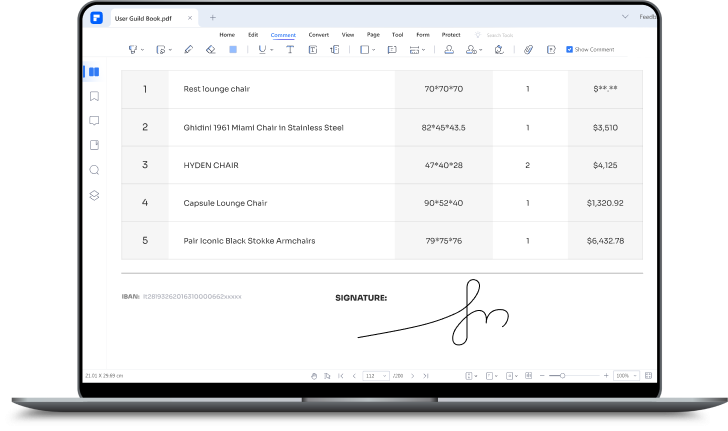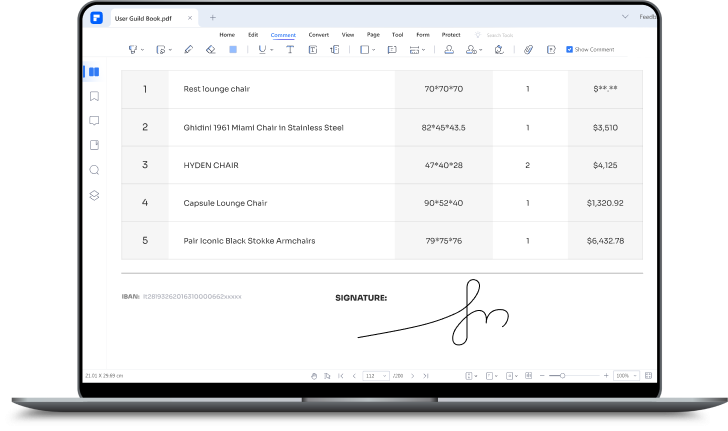 iPad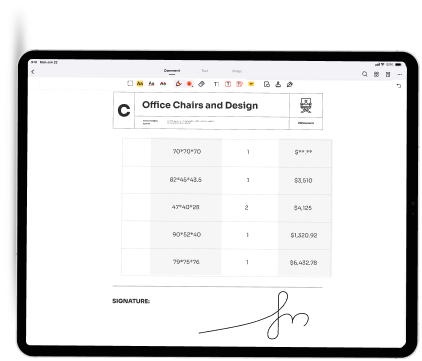 Mobile
Other PDFelement Features You May Like
Choose the PDFelement Plan That Works for You.
PDFelement for Windows
The easiest way to create, edit, convert, and sign PDF documents.
PDFelement for Mac
Edit, merge, organize, compress, sign & secure your documents on the go.