There are a lot of reasons that make you want to convert PDF to InDesign. And one of the reasons is to manage your digital files and print them into books, reports, magazines, and more. But, before you convert PDF to InDesign, you may need to edit your PDF works. One PDF editor is a great option for this purpose. PDFelement Pro is an All-in-one PDF solution which can help you edit PDF and convert PDF to most editable formats. Here, you can find how to use PDFelement to edit PDF files without or before converting PDF to Indesign and convert PDF to InDesign.
Method 1. How to Convert PDF to InDesign Support Format
If you convert PDF to INDD file only to edit it, to buy one PDF to InDesign converter is not recommended for its high cost, and PDF to InDesign converter is only with a simple function. It is a great choice to choose PDFelement, which can edit PDF files and have other functions such as converting PDF to Excel, Word, PPT, etc., creating PDF fillable forms, editing scanned documents, etc. It has an affordable price. Below are the steps about how to edit PDF files without or before converting PDF to InDesign.
Step 1: Install PDFelement Pro
Download PDFelement, which can help you to edit PDF files and convert PDF files into Word, Excel, PNG, TIFF, and more.
Step 2: Import PDF to PDFelement Pro
Open PDFelement Pro, click on "Open" to choose the PDF file you want to convert to InDesign.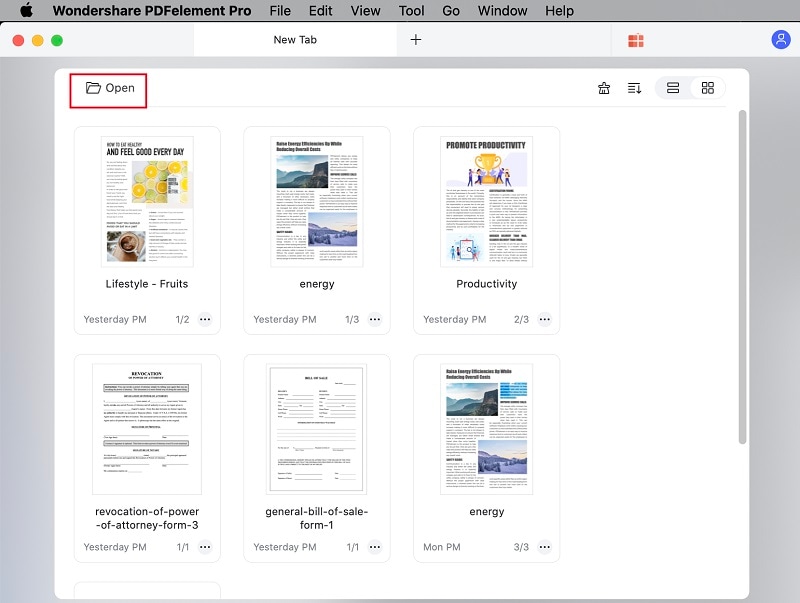 Step 3. Edit PDF Files
Click the "Text" icon; then a toolbar will show in the top window, select a text field on your PDF file, then you can choose to change the text font, font style font size, font color, and more.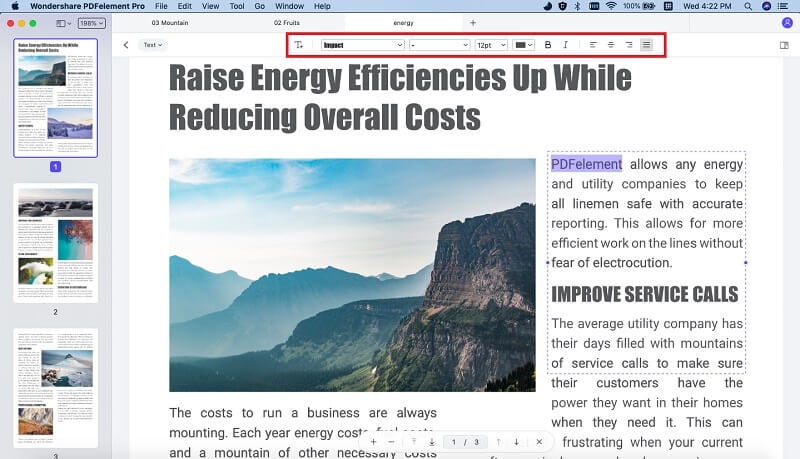 You can also click "Image" to add images, rotate images, crop images, and so on according to your needs.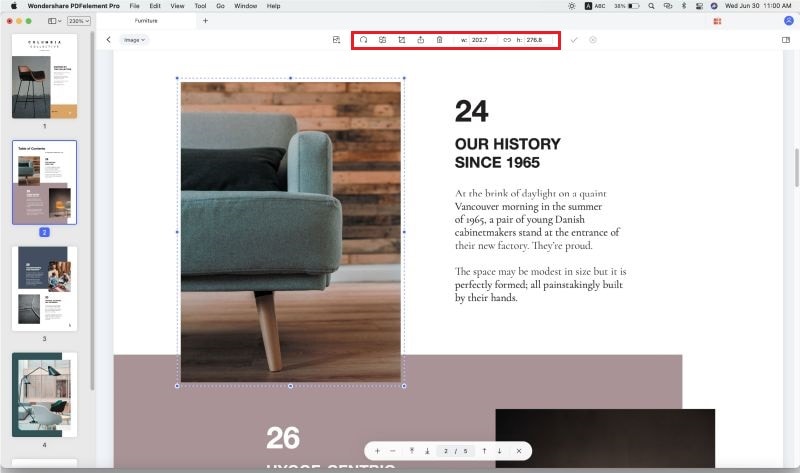 Step 4. Save PDF After Editing
Click "File" > "Save" to save PDF files after finishing all editing work. Alternatively, you can press "Command + S" to save your editing work.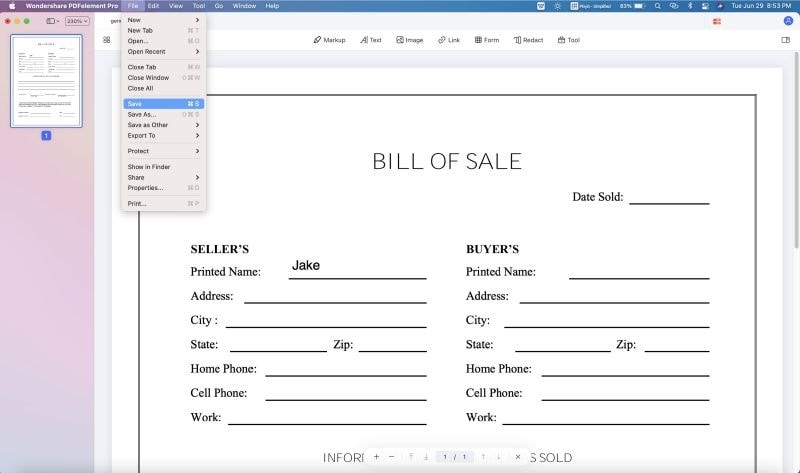 Step 5. Convert PDF to InDesign Supported Files
After finishing editing PDF files, you can convert PDF to InDesign supported files. Go to the "Tool" option, then choose "PDF Converter," and a pop window will show up. Drag and drop the PDF file into this window, then choose "To Image" and select the converted format like TIFF, GIF, and JPEG. Click the "Apply" button then you can get the converted file. Moreover, you can also convert PDF to Word on Mac easily.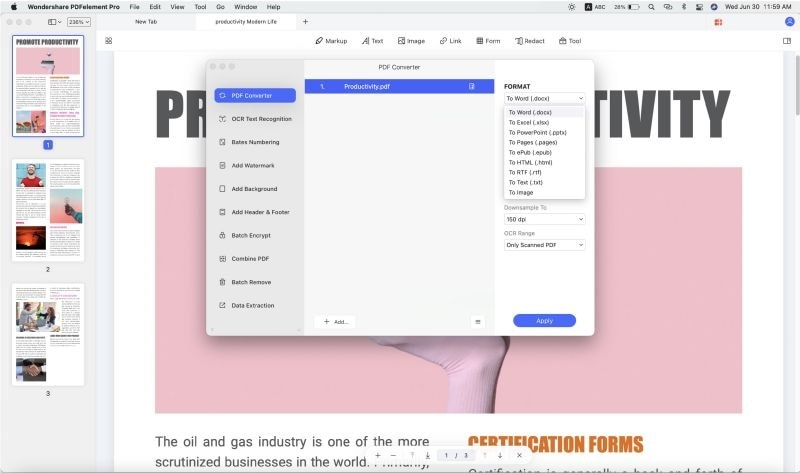 ---
Method 2. Convert PDF to InDesign Using PDF2DTP
PDF2DTP is a plugin which can help convert PDF to INDD (InDesign) easily and is compatible with InDesign CC 2020, InDesign CC 2019, InDesign CC 2018, InDesign CC 2017, InDesign CC 2015, InDesign CC 2014, CC, and InDesign CS6, on macOS. Once installed, a new item appears in the menu of InDesign. Open InDesign, choosing "Markzware" > "PDF2DTP" > "Convert PDF..." and choose the document you want to convert to InDesign, click the "Open" button. Then, the PDF is converted to InDesign easily.
Price: $199/Year.
Operating System: Mac only.

---
Method 3. Convert PDF to InDesign Using PDF2ID
PDF2ID is created by Recosoft, and it supports exporting PDF to InDesign, convert XPS files to InDesign, and convert Illustrator to InDesign. It can also support batch convert PDF to InDesign files. You only need to download PDF2ID, open InDeisgin after downloading PDF2ID.
Choose "Recosoft" > "PDF2ID-Convert PDF/XPS File...". Select and open the PDF file you need to convert to InDesign.You can customize your options for the output InDesign files, then click "OK" to start to convert PDF to InDesign.
Price: €199/year
Operating System: Mac.

---
Method 4. Directly Import PDF to InDesign
Many users may need to place PDF content within their InDesign document but not necessarily convert it. They may place an existing PDF file in InDesign.
Open InDesign, go to "File" > "Place" tool. Use the Place tool to specify the pages you want to import from a multipage PDF or Illustrator file. You could find more details in how to open a PDF in InDesign without hassle>>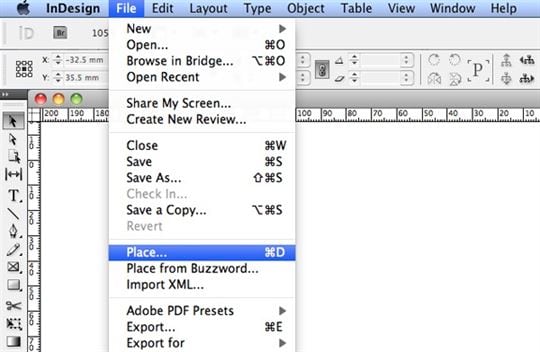 ---
Tips: InDesign Supported File Formats
InDesign has specific file formats that it can work with. InDesign is compatible with:
PDF;
EPUB;
JPEG;
PNG;
ESP;
HTML;
XHTML.
The InDesign software is also compatible with QuarkXPress (xqx) and QuarkXPress Passport (xqx). However, it can import files in other formats to place images and graphics in the file. InDesign can import files including .PDF; .JPEG; .BMP; .DOCX; .GIF; and .MOV, among others. There are also various export file formats to choose from, so you can save your work in the specific file type that you want.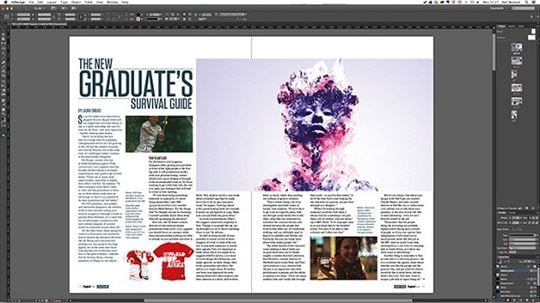 More Tips about PDF vs. InDesign
Adobe InDesign is a great program to use for many types of formats and documents. Using this software, you can create beautiful and unique brochures, letterheads, newsletters, business advertisements, and even books. When using InDesign, the output is usually saved in PDF format. The PDF format preserves the original layout and secures the file, making it easy to share. However, once the project is saved in PDF format, it cannot be easy to edit in InDesign if necessary. While this is very beneficial, editing a PDF is the one task that can be a challenge, and it is pretty much impossible to do in InDesign. You'll need a PDF editing program.