"Is it possible to convert a PDF to Indesign file?" When you are using Indesign, there might be times you need to edit PDF files with InDesign. No worry! Here I will teach you several methods to convert PDF to InDesign including with PDFelement Pro.
Part 1. The Guide for PDF to InDesign Conversion
If you want to work with a PDF file and edit its elements, you would have to choose between three conversion methods.
Method 1. Manually Recreate
First, you can do it manually. This means that you would have to copy the various elements and recreate it in InDesign. With this method, you can highlight the text from the .PDF file and place it in the InDesign work you have. For images and graphics, select each element or elements and then place it in the appropriate Adobe software. You can use Adobe Photoshop for a single image and Adobe Illustrator for multiple images. The first method can be very tedious and time-consuming however. Good thing then that you still have a second option.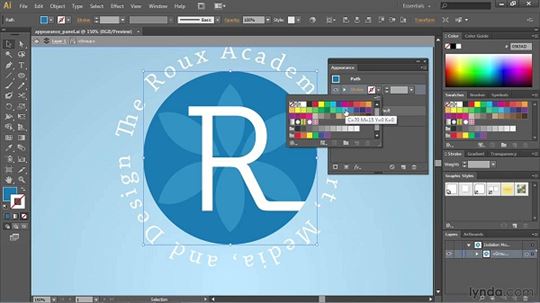 Method 2. Markzware Plug-in
This merely requires the use of third-party software that creates a plug-in in your InDesign software. Once installed, a new item appears in the menu. The Markzware can be clicked in order to open a .PDF file.
Once opened, convert the PDF file using the same menu. This step is very easy. It would take only seconds to a few minutes to convert the file, depending on its size. Once converted the various elements of the PDF file then becomes editable.

Method 3. Directly Import PDF to InDesign
A lot of users also need to place in PDF files in their InDesign work but not necessarily convert the same. They may place in an existing work in PDF format and incorporate it with what they are working in InDesign. You simply need to use the Place tool in the InDesign software.
Once you click the "Place" tool, you can find the PDF file you need to import. When you import a PDF file, you can choose the specific pages that you would place in. When you import, the default action of InDesign is to import only the first page. However, you can work around this and use the tools to also import a range of pages that you specify or to place all pages.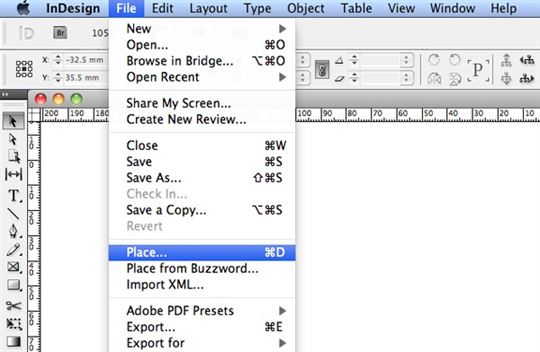 Tips: The "Import" option in InDesign allows you to control the things that you import to your work with much ease. It also comes with a "Preview" tool that lets you get a glimpse of the specific item that you would be importing. This is a great way of avoiding mistakes in the process and would save a lot of time and effort.
---
Recommendation: A Great PDF Converter - PDFelement Pro
It would be practical to edit first the .PDF file that you would be converting or importing so you can make the PDF in your need. It is then of great use to also download a versatile and dependable PDF editor like PDFelement Pro (Compatible with macOS 10.14 and Windows). The editor allows conversion of files. You can then use it to convert the PDF file to formats such as .DOCX, .JPEG, and .EPUB and more.
Why Choose This PDF Converter:
This tool allows you to edit the .PDF file with much ease and convenience.
You can also secure PDF with watermarks, passwords and signatures.
Compress the file to a reduced size or to even merge or split your file for more portability.
Editing can be done with the PDF editor instead of having to send back the file to InDesign.
You can edit and convert scanned PDF with the OCR feature.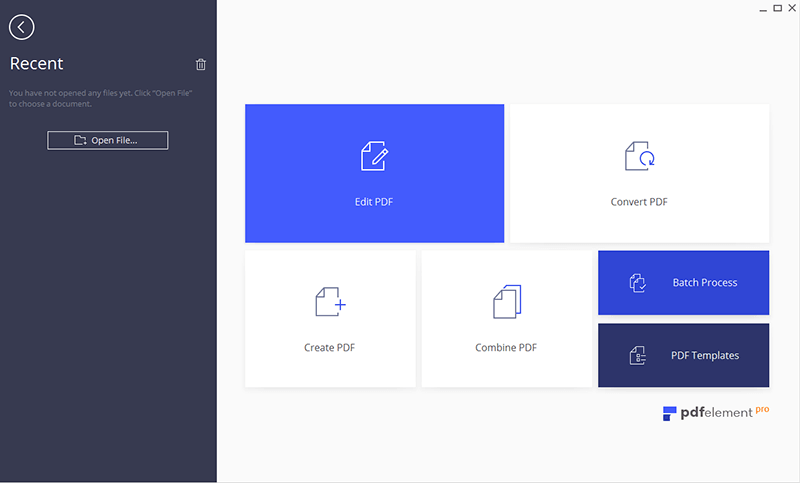 ---
Part 2. InDesign Supported File Formats
InDesign is very specific in the file formats that it can work with. The Indesign software works with
InDesign document (indd);
InDesign library (indl);
InDesign template (indt);
InDesign book (indb);
InDesign interchange (inx);
InDesign Markup Language (idml);
Adobe PageMaker (pmd).
The InDesign software is also compatible with QuarkXPress (xqx) and QuarkXPress Passport (xqx). It can however import files in other formats in order to place images and graphics in the file. InDesign can import files including .PDF; .JPEG; .BMP; .DOCX; .GIF; and .MOV, among others. There are also various export file formats to choose from so you can save your work in the specific file type that you want.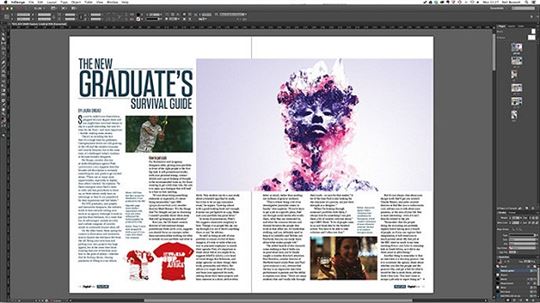 More Tips about PDF vs InDesign
To lay out various written materials whether in print or in electronic form, the software, Adobe InDesign, is of great use. You can create beautiful and unique brochures, letterheads, newsletters, business advertisements, and even books using this software. When using the InDesign software, the output is usually saved in PDF format. However, once the project is saved in the PDF format, it is very difficult already to edit it back again using the InDesign software. The file is already formatted in such a way that it is easier to carry around and share without losing the layout and the elements. The PDF preserves and secures the file, and while this is very beneficial, editing becomes very limited. It is almost impossible to place back the PDF file to InDesign for further editing.