You may be confused about this question, "How Do I Convert PDF to JPG on Windows 10?"
People often prefer to save their documents, both text, and images, in PDF format. However, in this article, we will talk about two different ways to convert a PDF File into JPG. The reason many convert PDF to JPG is because PDF Files are difficult to integrate into web pages, and obviously, not easy to work with other files. As compared to PDF Files, JPG Files are easily uploaded on websites, social media, etc. Also, you always have an option to make changes to the JPG image, add text to it, or simply customize it as per your wishes. So let us find out a great and effective way to convert PDF to JPG on Windows 10, Windows 8, Windows 7, or other Windows computers.
---
Method 1. An Effective Way to Convert PDF to JPG on Windows 10
PDFelement (or PDFelement for Mac) is one of the best PDF to JPG converter for Windows. It can help you to solve the problem that how to convert a PDF to JPG on Windows 10. With the help of this PDF converter, you can easily convert PDF to JPF on Windows 7, Windows 8, Windows 10, etc. This PDF converter also comes with an advanced OCR feature, which will help you to convert scanned PDF files with ease.
1. Why Choose PDFelement
PDFelement is by far one of the best and easiest way to convert PDF to JPG in Windows 10, Windows 8, Windows 7, etc. It makes life so much simpler with all its features and functions and assists users to edit, convert, manage, share, and organize PDF Files easily. This PDF convert is loaded with so many striking options and features that'll it'll be hard to write them all down, but some of its most unique ones are listed below for your ready reference:
Highlight features:
It converts PDF files to JPG and other image formats. It also supports formats like Excel, Word, EPUB, PPT, etc.
It allows users to convert multiple files in one go.
It makes scanned PDF Files editable with the help of OCR technology.
Edit texts/images, adds images/text/watermarks/signatures, etc.
It can merge multiple PDF pages into a single PDF File or split a File into several PDF pages.
Mark-up your File or add bates numbering to organize your PDFs better with the help of PDFelement on your Windows PC.
2. The Step-by-step Guide on How to Convert PDF to JPG on Windows 10
Step 1: Import PDF File. First and foremost, download and install PDFelement for Windows on your Windows computer and launch the program. Once you see its main interface, click on "Open File" to start browsing your PC and locate the PDF Files(s) which need to be converted. Once you find the correct File, click on it and then on "Open" to import it to the software.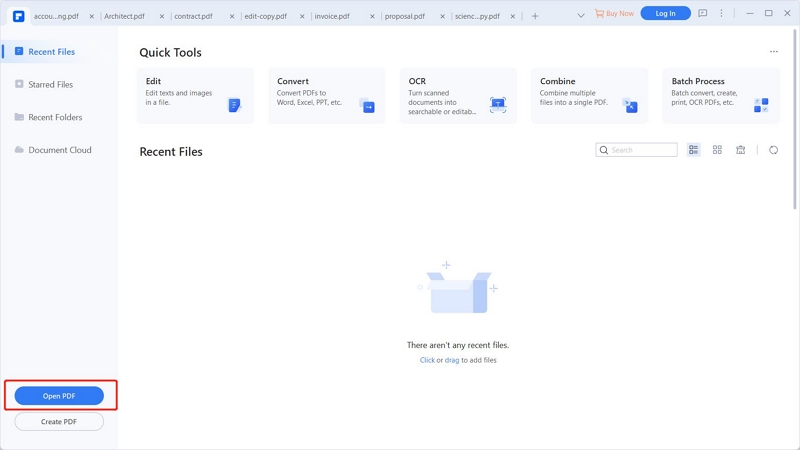 Also, if you'd like to edit your PDF before conversion, visits the "Edit"/ "Comment" tab to add text, images, signature, or just annotate the PDF texts.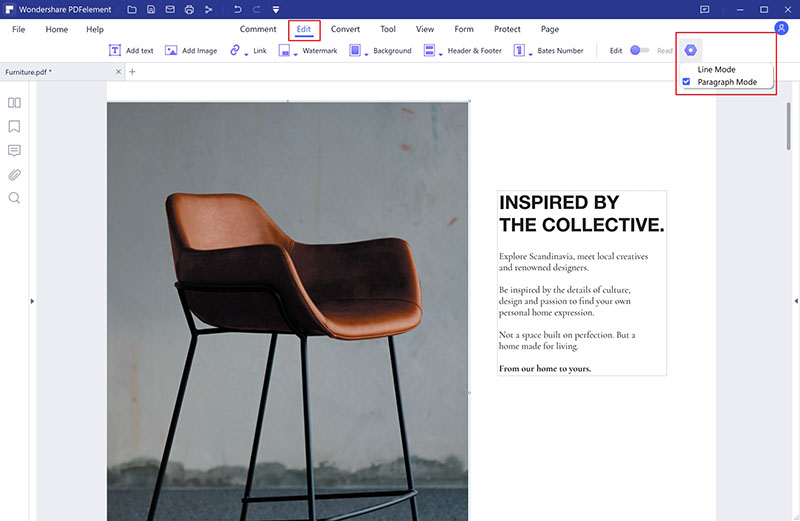 Step 2: Start converting PDF to JPG on Windows. Moving on, navigate to "Convert" to select the "To Image" option.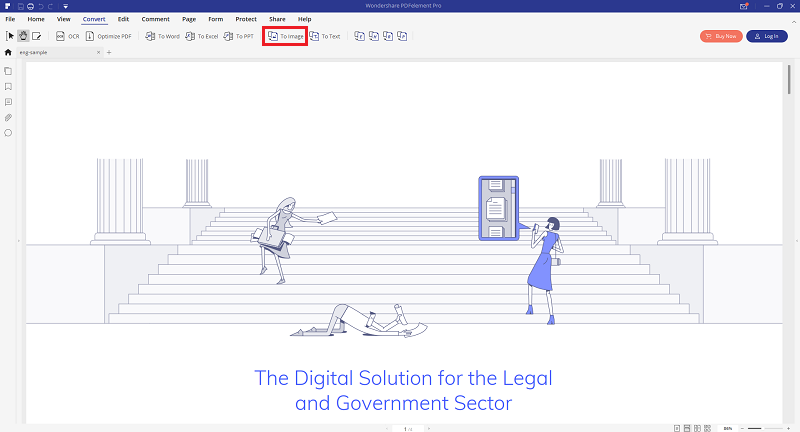 A message will now pop-up on the screen, asking you to specify the output format of the image. Select "JPG", and you can choose "Each page of the PDF as separate images", "Adjoin all pages into one single image" or "Extract all images in the PDF" by clicking "Setting". Hit "Save" after finishing all set. Do so, and the conversion process will start automatically. You can now access the PDF-to-JPG image whenever you like.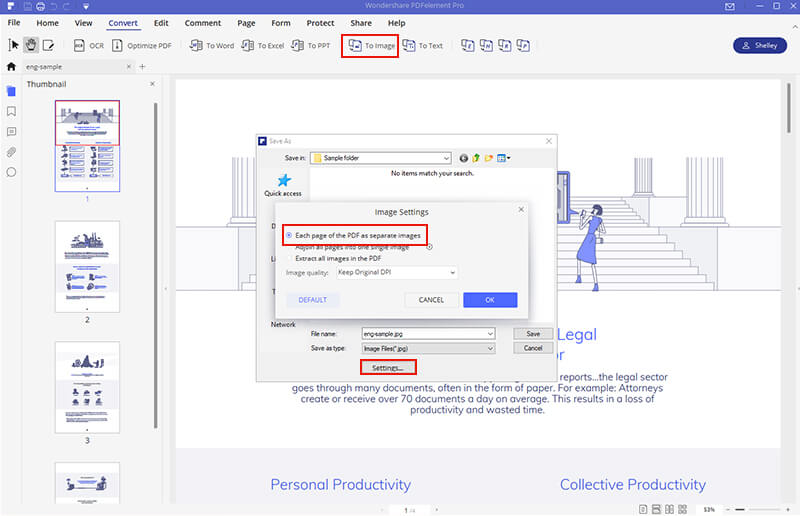 ---
Method 2. Using Microsoft Word to Convert PDF to JPG on Windows 10
Using MS Word on a Windows computer is not difficult. But did you know you can use to convert PDF to JPG on Windows 10? I guess not. So here's how to convert PDF to JPG Windows 10,8,7:
Step 1: Right-click on the PDF File to open it with Word.
Step 2: Once the File is open before you, click on File > Save As and select output format as JPG. You may also change the name of the PDF File here, as shown below, and select a location to save it.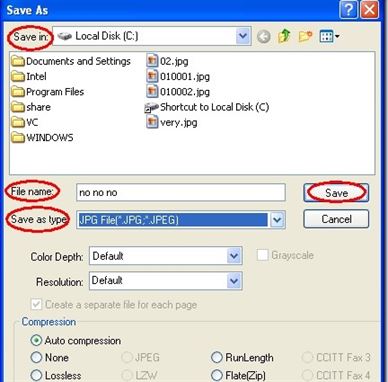 ---
Conclusion
To sum up, we would like to say that given above are two ways to convert PDF to JPG on Windows 10, Windows 8, Windows 7 within seconds. We recommend you to use PDFelement (or PDFelement for Mac) as it will not only convert your PDF to JPG image on Windows but also offer a plethora of other features that will keep you hooked on to it. So simply proceed to download it on your Windows PC now, and it will take care of all your PDF related needs.