Some PDF files might be protected by text or image watermarks. However, you might want to remove watermark from a PDF to reuse or edit the document. To do so, you need a PDF watermark remover tool. Here we will show you the easiest way to remove PDF watermark in one click, and also how to remove PDF watermarks in batches with PDFelement Pro.
Part 1. How to Remove Watermark from PDF on Mac
The best way to remove watermarks from PDF files on Mac is to use PDFelement Pro. It is a powerful PDF watermark remover tool that allows you to directly remove watermarks in a PDF on Mac. Follow the simple guide below:
Step 1. Open Your Watermark Protected PDF File
After you have installed and launched the PDF watermark removal tool, directly load the file you want to remove a watermark from by clicking the 'Open File' button.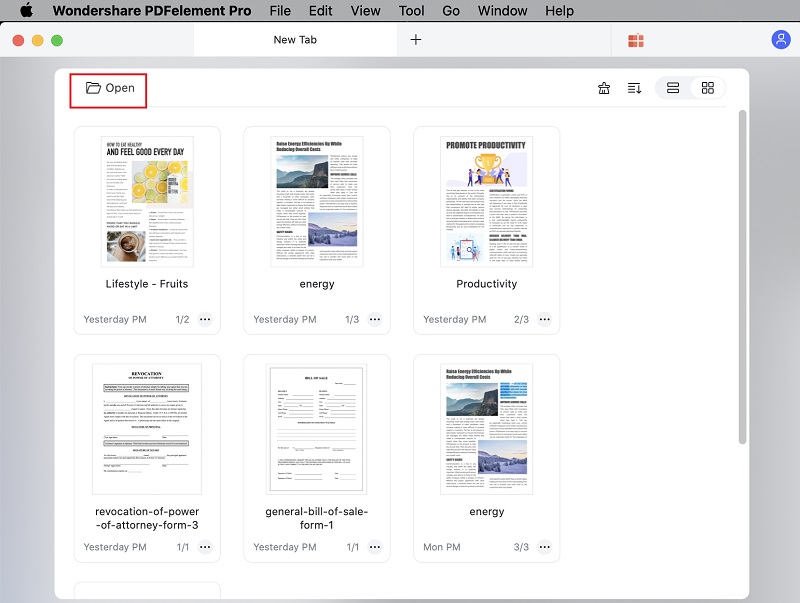 Step 2. Remove Watermark from PDF on Mac
Click the 'Tool' on the left side menu. Next select the 'Add or Edit Watermark' > 'Edit Watermark' option. Then go to the right window, click on the icon of 'Delate', a pop window will appear and click 'Yes'. The watermark was delated in one click.
You will be prompted to either save the PDF document or discard changes. To permanently remove the watermark from the PDF on Mac, save the file with the watermark removed for future use.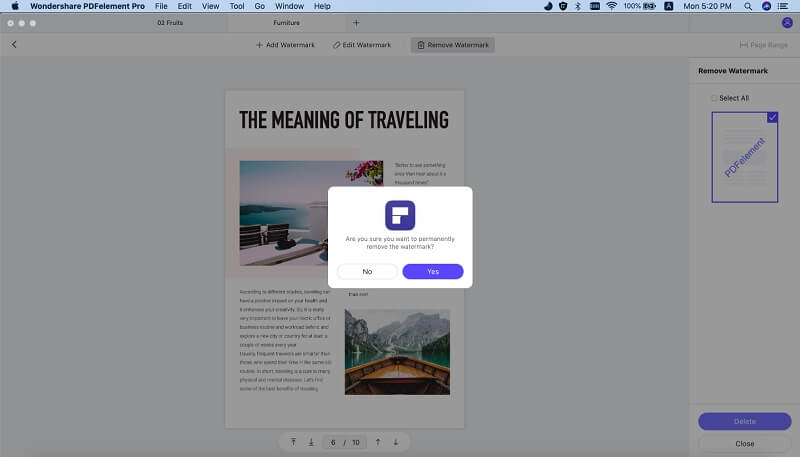 You can use the PDF watermark removal tool within the program without needing to convert the PDF to a text or word file first. And you can batch remove PDF watermarks from multiple files as well.
---
Part 2. How to Remove PDF Watermark on Windows
If you are running on a Windows system, you need a PDF Editor to remove the watermark from your PDF file on Windows. Fortunately, PDFelement Pro also acts as a professional PDF watermark removal tool for Windows that allows you to remove a watermark from a PDF on your device, including the new Microsoft Windows 8 system. Aside from removing watermarks from PDF, this PDF editing software also allows you to make more modifications to your PDF files, such as encrypt PDF files with a password, convert PDF to various document formats, create PDFs from multiple file types, annotate PDFs, and more.
Step 1. Load Watermarked PDF File
After you have successfully downloaded and installed the Windows PDF watermark remover, click the 'Open File' button to load the file that has a watermark.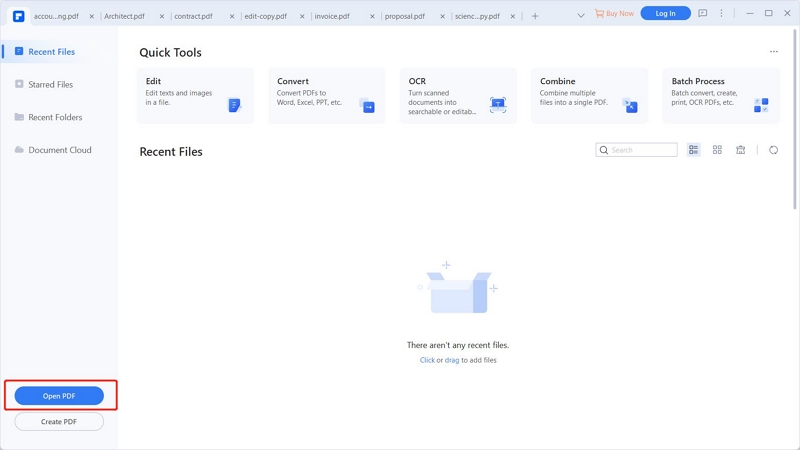 Step 2. Delete the Watermark from PDF
Click the 'Edit' tab and then find the 'Watermark' option on the top toolbar. Click on it and then select 'Remove Watermark' from the submenu. The watermark will be immediately removed from the file.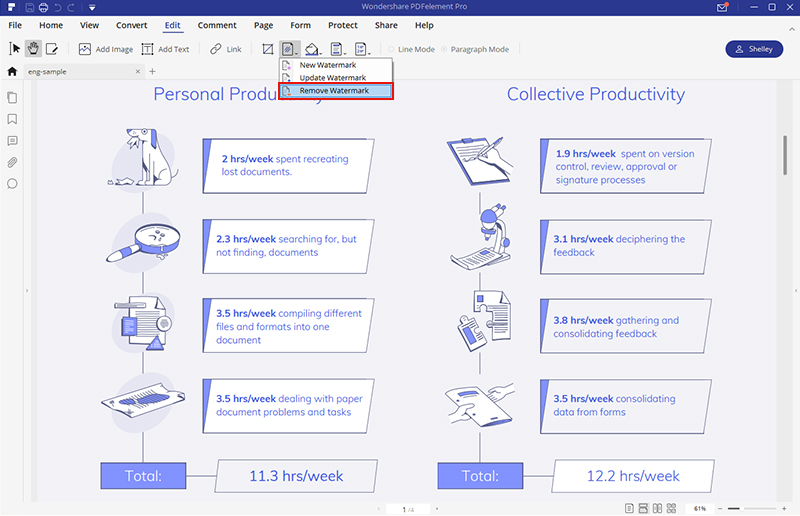 ---
Part 3. Learn More about PDF Watermarks
1. What is a Watermark?
A digital watermark enables you to protect your personal documents from being copied by others. PDF Watermarks are usually added to PDF files as text, images, page numbers, dates, signatures, logos, and more.
2. How to Remove a Watermark from PDF using Google Docs
Google Docs (known as Google Drive) is a PDF manager which allows you to convert PDF to Microsoft Word format. Once converted, open the output Word document with Google Docs or Microsoft Word to see the watermark displayed. Remove the watermark in Word. Once this is complete, convert the Word doc to PDF again, and then save the file. This process works but it is a bit tedious and complex. We suggest an alternative like PDFelement Pro.