Saving word documents as PDF is something that you should consider if you want to ensure security of your files or send the files anywhere. It will only take a few clicks if you are using the best PDF creator to save Word doc as PDF. Below are tips and tricks on how to save Word doc as PDF with PDFelement Pro.
Part 1. Top 3 Ways to Save Word as PDF in High Quality
1. Save Word as PDF with PDFelement
A lot of people ask "How do I convert a DOCX to PDF?". Here, we will solve this problem you have. You can make the process of saving Word as PDF very easy by using PDFelement Pro. This application gives you full control over your PDF files.
It features text editing options that can be optimized in order to turn your working environment inside it into an actual professional editor. It also allows you to create PDF formats from scratch and convert them into any format of your choice. Not forgetting the fact that you can use it to make forms that can be easily filled with any standard document viewing application.
Key Features of PDFelement Pro:
Convert PPT, Excel and Word Doc to PDF in high quality.
It has OCR technology that allows editing of scanned PDF files.
It is packed with a lot of editing options that allow you to have full control over your PDFs.
It allows you to convert your PDFs to almost all business formats that are at your disposal.
It has an extensive set of tools for filling and creating forms.
---
Steps to Save Word to PDF
Step 1. Launch PDFelement Pro
The first thing you will need to do is go to pdf.iskysoft.com and then download PDFelement Pro to your computer, and then install it by following the on screen instruction. After doing that, launch it.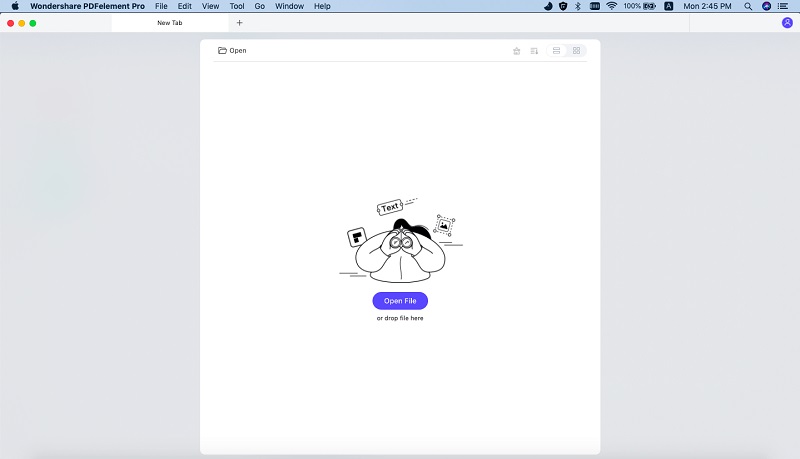 Step 2. Import Word Files
Now click the "File" > "Create" > "PDF from File" and select word file to open it to create PDF.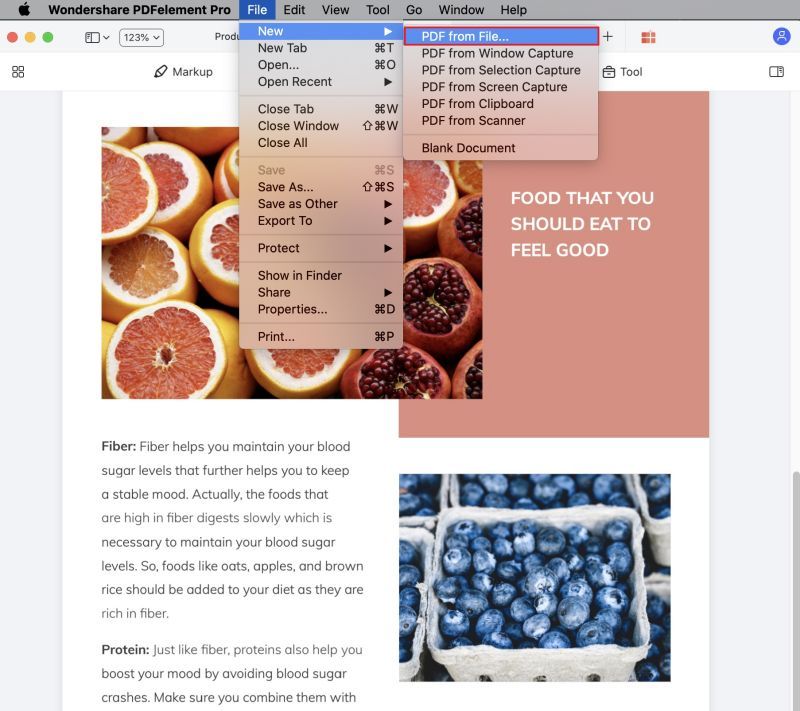 Step 3. Save a Word Doc as a PDF
Once you have uploaded the files, go to "File" and click "Save As" to save Word file as PDF.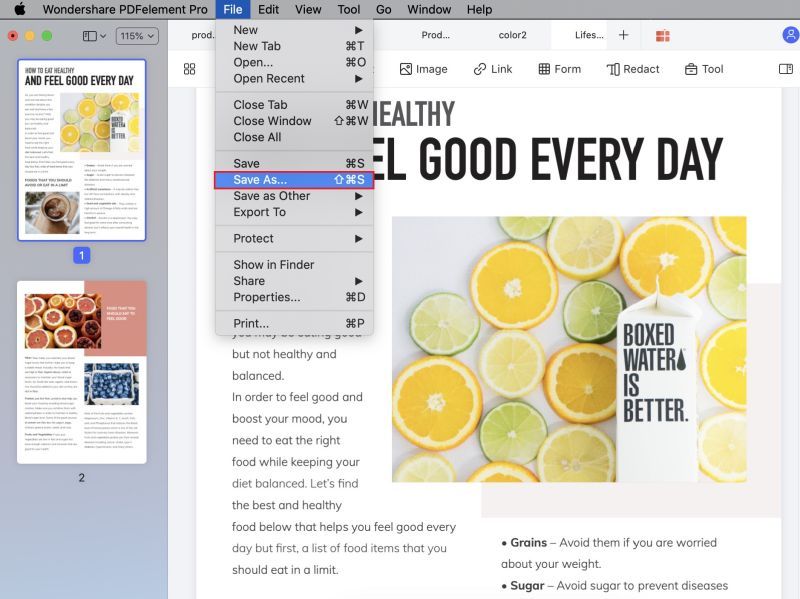 ---
2. Save Word as PDF with PDF Creator for Mac
"Word cannot save as pdf?". With iSkysoft PDF Creator for Mac, it allows you to create PDF not only from Word, but also from PowerPoint and Excel in high quality. The PDF files that will be created will retain the same formatting and layout as the source files. There is no need of pre-installing Microsoft Office on your Mac to use it for creating PDF files because this application is going to do that for you. It has the ability to convert multiple files to PDF format at once, something that you will find to be very useful if you always need to deal with hundreds of documents.
Key Features of iSkysoft PDF Creator:
It has no limitation to the file size and number of PDF files that you can convert.
It creates PDF in high quality without interfering with the layout of the source file.
It can create PDFs from multiple files and folders at once in a batch.
It keeps your files private by protecting them securely and makes them very easy to transfer.
It is very easy to use. You simply need to drag and drop your files and then convert them.
---
Steps on How to Save Word Document as PDF on Mac
Step 1. Launch Mac PDF Creator
You will need to visit the iSkysoft website and download this application from there. After it has successfully downloaded, locate the installation file on your computer and then move it to the Applications folder. After installing, double click on the program icon so as to launch it.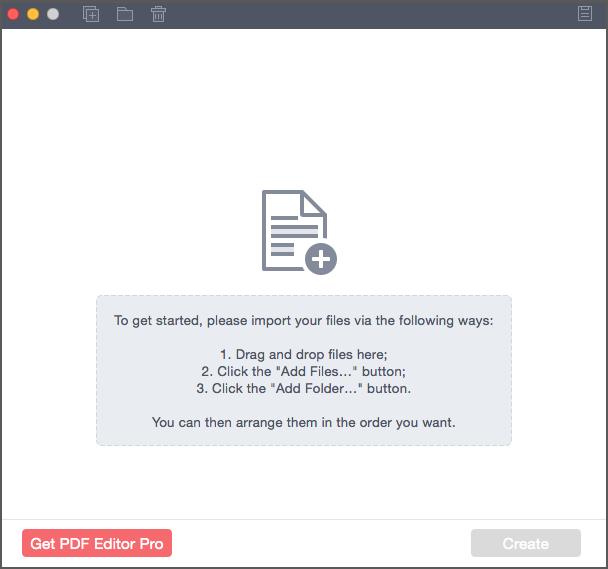 Step 2. Upload Word Files
You have three ways that you can use to import the Word files for conversion:
a) Simply drag and drop them to the main interface of the program.
b) Click "Add Files" and then choose the files from your computer and upload them to the program.
c) Click "Add Folder" and then those the folder that has files you want to convert.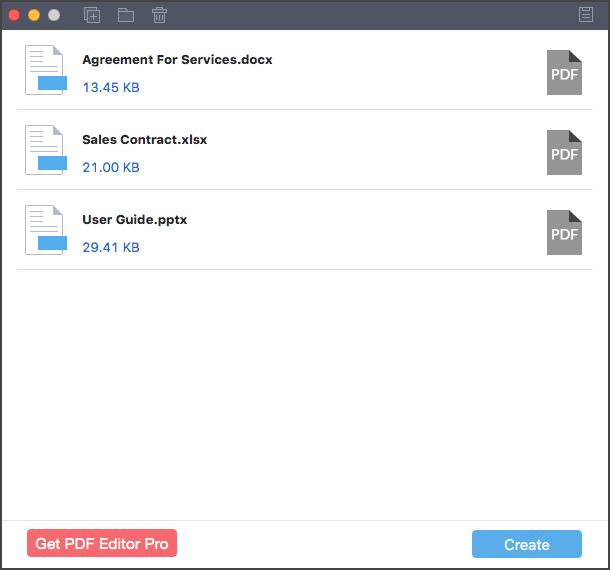 Step 3. Save Word Doc to PDF
Click on the "Create" button in the program's interface, choose the destination folder for saving the output file, and then click Save.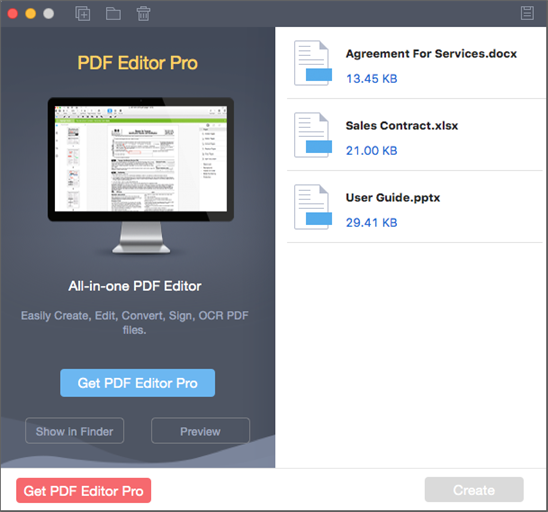 ---
3. Save Word as PDF Online
You can also save your Word Doc as PDF online using freepdfconvert.com. The following is what you will need to do.
Step 1: Using your favorite browser, go to freepdfconvert.com.
Step 2: When the site opens, you should see an option that says select file. Click on it to choose and upload the Word file you want to convert.
Step 3: Under "Convert to" make sure that the selected format is PDF, and then click on Convert to start the conversion process.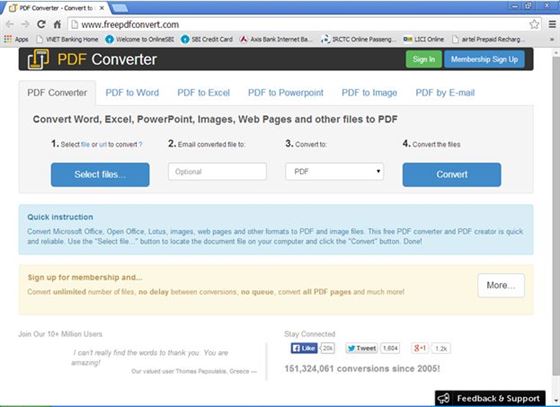 ---
Part 2. Can't Save Word Doc as PDF? Solved!
When trying to save Word Doc as PDF, you may encounter the following problems.
1. Hyperlinks Disappear When Word Doc is Converted to PDF.
When the word document that you have prepared has hyperlinks and you do not want them to disappear after conversion, you will need to use the special Adobe PDF menu or toolbar buttons instead of the PDF printer during the conversion. If you are using Word Perfect, you will need to make sure that Publish to PDF settings have been set to convert hyperlinks.
2. Comments Disappear When Word Doc is Saved as PDF.
To resolve this issue, in Microsoft Word, you will need to click on File, Send and then choose the "Email as PDF attachment options". You should be able to the comment balloons in the resulting PDF. Change tracking settings to "Final Showing Markup".
3. Borders Become Corrupted or Disappear When Word Doc is Saved to PDF.
If you encounter this problem while trying to save Word to PDF, you will need to do the following:
Select the entire row that has been shaded, and then go to "Table", followed by "Table Properties" and then select "Borders and Shading", and then the Borders tab.
After that, choose contour for the border setting and then select the same color to the one you applied for the shading.
Apply this setting to the cell and then repeat this for all rows or allow a macro do this for you.
4. Word Doc Split Into Multiple Files When Saved as PDF.
You will need to use US Letter instead of A3 or A4 in the printing options if you do not want to get this error. You are going to get a single PDF file regardless of the section or page breaks it may be having.
5. "Export failed due to unexpected error".
When you get this error when trying save Word Doc as PDF, you will need to use Save As from the drop down option before you click Save. Make sure that you choose PDF option in the "Save As" window.