Why Should You Choose Digital Learning


Control your
study time
Learning is no longer just done in schools within a stipulated calendar year. Internet access and the growing technology give you the flexibility to learn anytime, anywhere.

Control the
study place
Learning is no longer a matter of physical classroom sessions. The Internet and the growth of connected devices have given you the ability to learn anything, anytime and anywhere.

Control your
study path
Learning is no longer restricted to the pedagogy used by the instructor. Interactive and adaptive tools now allow you to learn in a bespoke fashion. It is now more personalized and engaging.

Control the
study pace
Learning is no longer restricted to the pace of an entire class. Interactive and adaptive tools allow you to learn at your own pace. Depending on your abilities, you can spend more or less time on content.
Preparation Before the Start of Digital Learning
It is important to set up effective study spaces and routines to leverage the advantages of technology.
Suitable and comfortable study space can improve the productivity of digital learning. There are some equipment
and software are recommended.
Recommended Equipment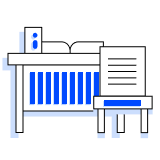 A comfortable desk and chair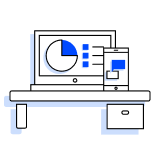 Laptop/Tablet/Mobile phone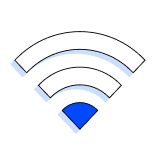 Wi-Fi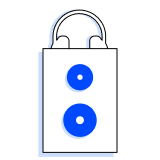 Headsets
and speakers
Recommended Software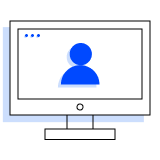 Video Conferencing
▪ Google EDU
▪ Zoom
▪ Wyzant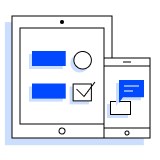 Collaboration
▪ Google Docs
▪ Microsoft Office
▪ Trello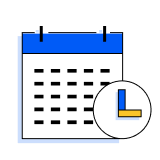 Time Management Tools
▪ Rescue Time
▪ Toggl
▪ Pomodor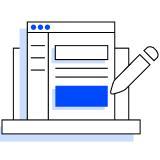 Note-taking Tools
▪ Notability
▪ OneNote
▪ PDFelement
6 Tips to Increase Productivity at
Digital Learning
Tip 1. Develop Your Time Management Skills
Create a daily/weekly action plan. You can design a schedule yourself using applications such as Todoist, nTask, or Anydo. Alternatively, you can download a template and fill it in using a tool such as PDFelement.
Choose your top three important tasks and use the highlight or underline tool to emphasize them. Check off or cross off completed tasks. If you have many tasks and little time left, this helps you decide which ones to focus on first.
Plan your day of study and rest. Set aside appropriate time for breaks.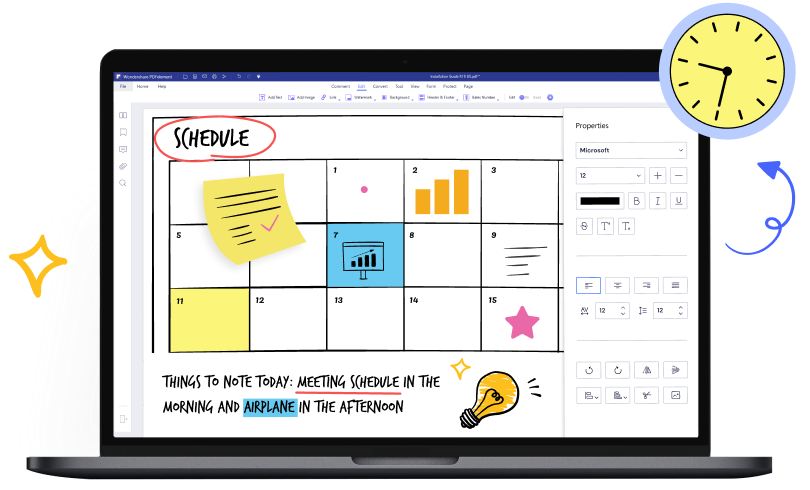 Tip 2. Preview Your Text and Other Study Materials Before Class
Digital learning requires more attention. It is important to preview texts and study materials before class. It will be much easier to remember and learn the details.
Mark questionable content while previewing your study materials. When you doubt a sentence or paragraph, you can add a bookmark or note box to record it.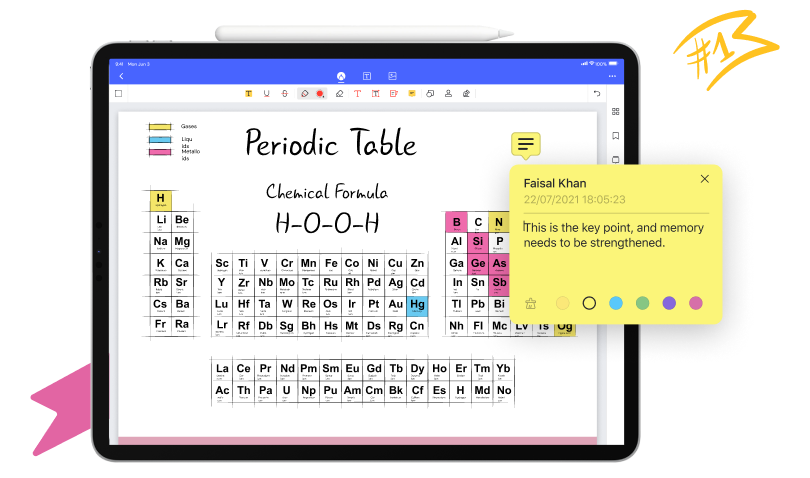 Tip 3. What Should You Do When Join a Digital Class
Create a quiet study space. Mute your phone so that it does not distract you.
Check your Wi-Fi connectivity and connect your applications before class.
Take notes in class. PDFelement provides you with many annotation tools such as highlighting, stamps, text boxes, underlining, etc.
Keep in touch. Networking with your teachers or classmates will help you discuss the content you learned in class for better understanding.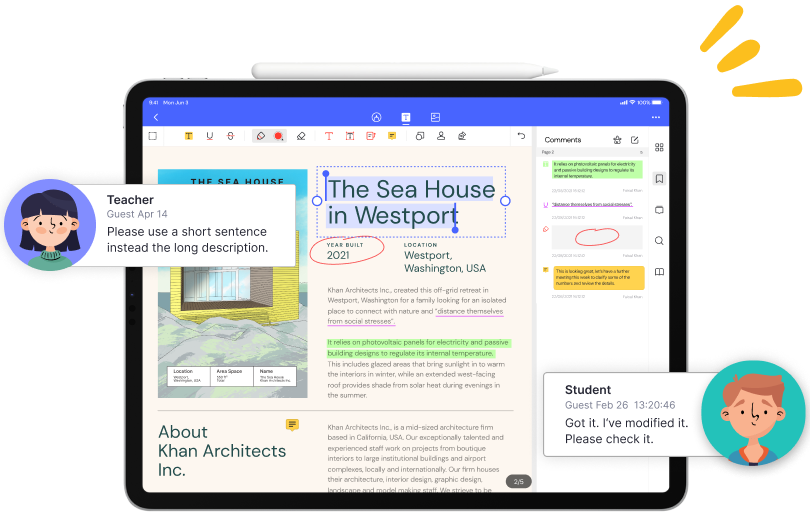 Tip 4. Taking Notes When Having Class
Listen and read carefully and decide what to include in your notes.
Before creating your notes, you can check out typical note-taking systems such as Cornell Notes, Outline, Flowchart/Concept Map, diagramming method, etc.
Do some research on note-taking tools and choose your favorite one. P.S. Use PDFelement to take notes. You can easily manage your notes, export, import notes, and share them with your classmates.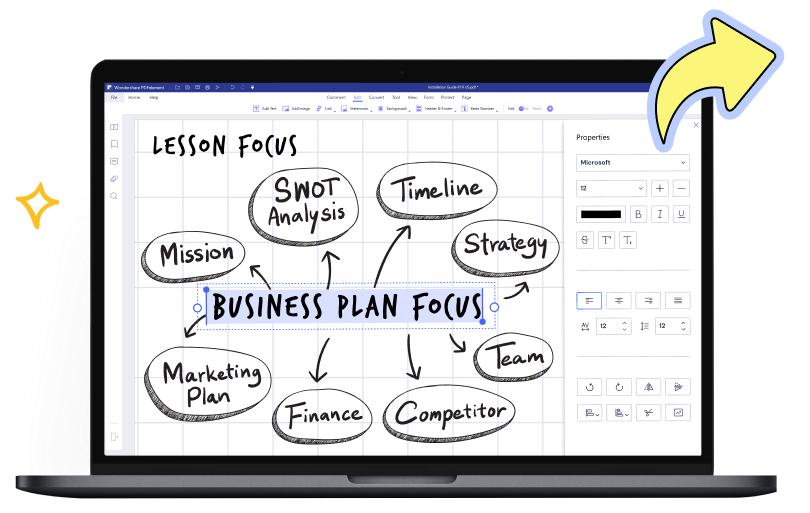 Tip 5. Effectively Organize Your Digital Materials
Develop an organizational structure. Create a folder for each class with subfolders for each chapter or unit.
Scan your books and homework to make them PDFs and categorize the PDF files, books, and homework in folders. PDFelement OCR enables you to edit and search in scanned images, which can help you find and edit desired content quickly.
Review your notes, hide your notes on PDFs, and remember key content points. Ensure you check what you have learned from class daily or weekly.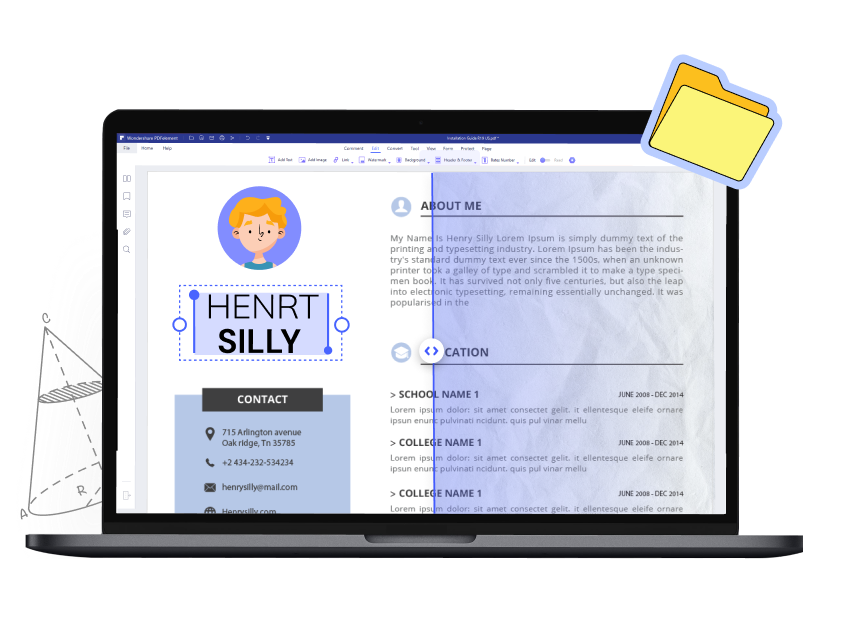 Tip 6. Give a Great Presentation
Determine the purpose of the presentation and check what information you need to provide ahead of time.
Make sure your slides display smoothly. Sometimes you may have problems playing your slides on different devices. It's advisable to convert your slides to PDFs using PDFelement, which can be transferred quickly, opened, and read on any device in the same format they were created in initially.
Practice makes perfect. In addition to practicing the ideas and content of what you want to say, practice how you want your presentation to flow.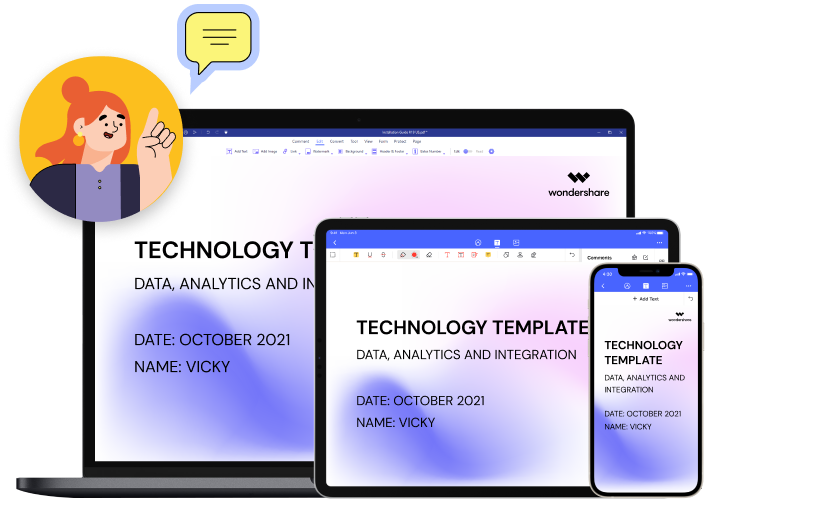 Start Your Digital Learning With PDFelement
Our Successful Customers


Cade
A freshman in college
"The OCR feature and export feature helped me for a scanned document that has no typed up version, so this is very helpful."

Emiliano Aguilar
A UC Merced student
"PDFelement is a great-looking piece of software that gets the job done. It has added new features to the latest mac version, which make it more functional."

Sutarto
A teacher working for Bundamulia online school
"PDFelement has been the most immersive and efficient PDF Editor I've used. I highly recommend it to all my colleagues. "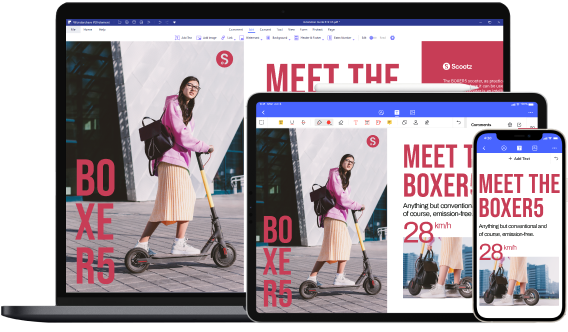 Ready to start digital learning? Try out PDFelement Now