URL or hyperlink is more useful for web users and programmers to access different pages of files or to other documents. As its name suggests, the URL (Uniform Resource Locator) is used to locate the resources from various points and bring you useful information. There are multiple methodologies to create a link to a PDF. To create a link to a PDF, you can either use online PDF editors or software or built-in applications. In this session, let's look at steps and technologies to create a URL link to a PDF file with PDFelement Pro.
Part 1. The Best Way to Create a Link to a PDF
There is various PDF editor software now available in the market. If you are confused about finding the best one, we suggest PDFelement Pro that its users and customers strongly recommend. It helps you to create a link to a PDF easily without any problems. Additionally, it allows you to edit the added links and supports both Mac and Windows. Although many features are updated to make changes in the PDF file, creating a link to PDF and editing its pages is the biggest challenge.
How to Create a Link for a PDF Document using PDFelement Pro
Step 1. Launch the Program
First, you will have to download the PDFelement Pro software from the website and start the program with just one click.
Step 2. Import the PDF File
Now, import the PDF file to which you want to create the link. Choose the "Open" option, or drag and drop the selected PDF file directly from the local folder to open PDF files.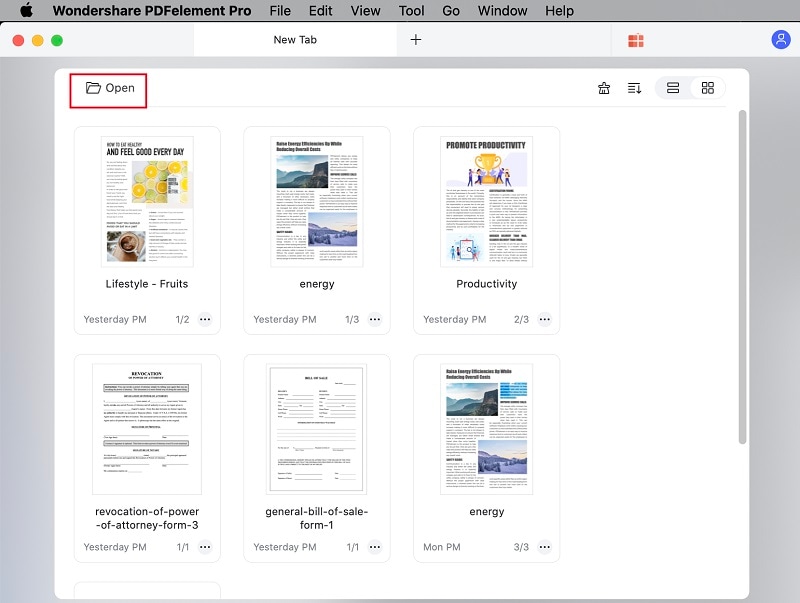 Step 3. Create a Link to a PDF
Start creating links in the desired PDF pages by clicking on the "Link" option from the left menu. Then choose the "Go to a page view" or "Open a web page" option from the toolbar. Once you create links to a PDF file, complete the action by clicking on the "Save" button.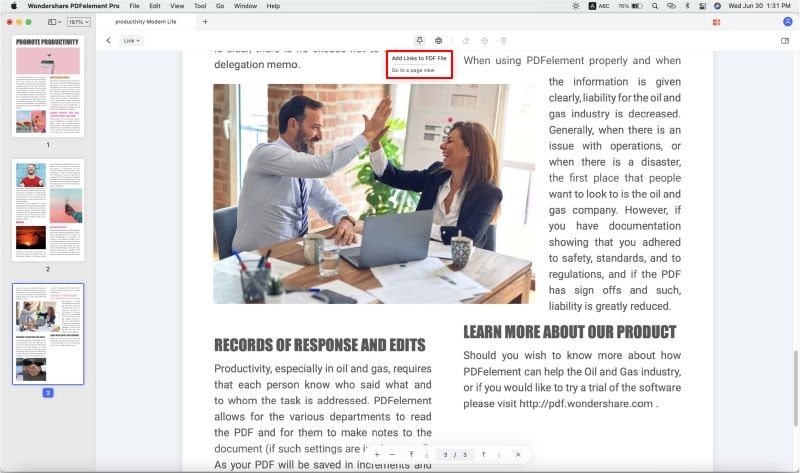 ---
Why Choose PDFelement Pro to Create a Link to a PDF
It is effortless to change the font size of a PDF file when you use PDFelement Pro sets as an example for other PDF editor tools in getting good reviews from its users. It's a combination of all types of editing tools that are required for a PDF. You can even link your PDF file with a Web page and make it easily accessible and affordable. Along with these, you can create and fill a PDF form and organize them. Its application extends from the IT industry, Business solutions, and Medical fields to Education, covering all forms of circles in development. It helps you with a simplified workflow and a lively environment. You can convert an existing PDF into other application forms, including Word, spreadsheet, URL, and HTML. PDFelement Pro keeps your data under control and a secured one free from hackers.
Key Features of PDFelement Pro
PDFelement Pro's editing tools help in adding and deleting images in PDF.
It allows you to create a hyperlink for PDF pages, bookmarks and removes the watermark from them.
For its immense encryption and authentication abilities, it is highly preferred by leads and business people. They consider it a trustworthy one.
You can easily create PDFs from scanned copies of documents.
Known for its fantastic navigation interface with pretty and understandable menu options.
---
Part 2. How to Create a Link to a PDF in Adobe
Adobe was the first company to lay the foundation for PDF, and it is a powerful platform to create PDF files. Although Adobe is one of the oldest methods to make PDFs, it's still the most used platform. Some of the versions include Adobe Acrobat and Adobe designer software. Additionally, it has improved its features like editing images and texts, creating a PDF link and converting PDF to other forms. If you have to know how to link to a PDF, look at the below implementation. You can download Adobe PDF link helper for any queries.
Steps to Create PDF Link in Adobe
Step 1. To create a link in PDF using Adobe, you have to open the desired PDF file in the attachments section.

Step 2. After confirming the PDF file to be edited, click on the "Open" option and proceed to step 3.
Step 3. Tools>edit PDF>Link> Add or edit-select this action to create the link in PDF.
Step 4. Once you have created the link in the PDF file's desired pages, Adobe allows you to edit those created links by giving it the color, font, and zoom options. If you wish to remove the link, then it is also possible.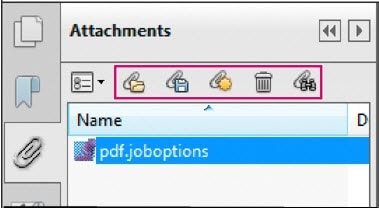 ---
Part 3. Comparison of 3 Ways to Create a Link to a PDF
In this session, there is a comparison between three PDF editors discussed in the before sessions. The first chart compares PDFelement Pro, online PDF editors, and adobe in terms of features to create the link in PDF. As you can, the map shows that the quality of PDFelement Pro is on top compared to that of Adobe and the other free online PDF editors.
Features

PDFelement Pro

Adobe Acrobat Pro DC

PDFescape

Sedja

PDFsam Basic

Price

USD 69 for the Standard version
USD 79 for the Pro version

$15.17 Per Month
$5.99- $12.99
$5 for 7 days
$7.5 per month
$63 annually
Basic Free
$59 for Standard
$49 for Pro
Supported Versions

macOS 10.14 and Up
Windows XP, Vista, 7, 8 and 10

Windows and Mac
Windows
Windows
Windows, Linux, Mac
Key Features
Can Create web links.
PDF Editor can convert various documents such as word, excel.
Can edit PDF text, images, links to a Page. PDF conversion facility.
Online PDF editor. Enhance dimension, zoom, rotate, etc.
Weblink creator.
PDF Editor can edit text, links, images.
Can add links, page rotation, split, merging facility through online mode.
---
Part 4. How to Create a URL Link for a PDF Document Online
#1. PDFescape
PDFescape is one of the free online PDF editor apps available in the two basic versions. One is you can download it from your desktop and online version. Here we will go with the online version to create a PDF link online. It allows you to add new texts and images in the PDF. Electronic signatures and certificate signing is the advanced feature that is available exclusively in PDFescape.
Pros:
Acts as an online PDF editor and reader for free.
It allows you to zoom in and rotate the PDF pages.
You can add dropdowns, text boxes, formatting options, radio, and a list.
The ultimate desktop features include 256 encryption and password protection options.
PDFescape supports webmaster tools like ASP.NET integration and publishing PDF forms.
Cons:
No limitations or disadvantages are still found.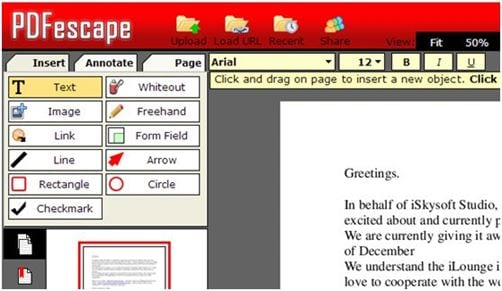 ---
#2. Sejda
Sejda consists of various PDF editing tools that allow you to create PDF links online and edit images, texts and connections in the PDF file. It is a simplified and easy-to-access PDF editing tool.
Pros:
You can edit the PDF files, forms and save them in drive or Dropbox for further use.
"Whiteout option" allows you to create the URL in PDF without any complications.
Cons:
OCR feature isn't available in Sedja.
It has limited functionality.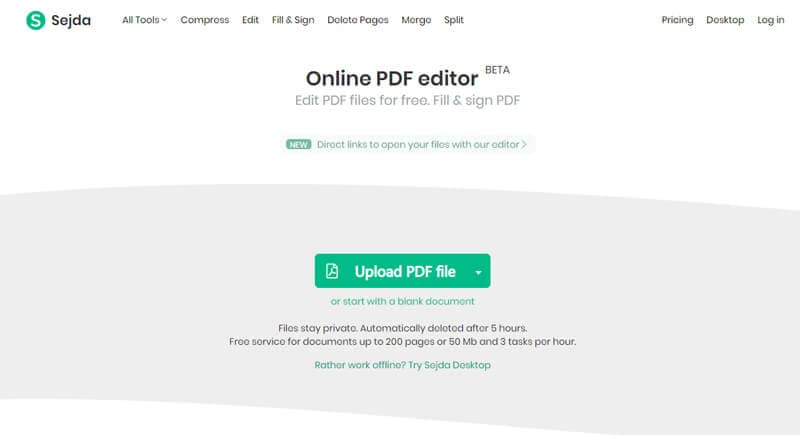 ---
#3. PDFsam Basic
PDFsam Basic is a simple PDF editor tool that allows you to create PDF links online for free. You can also use this tool to split, merge, and rotate PDF pages. It has both trial and premium versions.
Pros:
Available with handy options for PDF editions.
It allows you to create a link to PDF, edit texts, cut-and-shut operation.
Cons:
Some of its features are only time-limited.