The Amazon Kindle reads a limited number of formats natively but you can convert PDF to AZW for use on the Kindle. This allows Kindle users to obtain books and other media from other sources rather than buying them through Amazon. PDF is one of the most popular formats to encode content. Now you can follow the two methods below to convert PDF to AZW file format.
Recommendation: PDFelement Pro - All in One PDF Editor & Converter
PDFelement Pro is a simple solution for creating, converting, editing PDF files. Its simple and intuitive interface allows you to handle PDF files with minimal effort in shortest time.
This PDF Editor comes with powerful editing tools which allow you to easily add, delete and replace elements like texts, images, graphics, links, watermarks, and more in a PDF document. Its auto-matching system will make the added texts fit original PDF. It also allows you to easily convert PDF files for use with iPads, and other reading devices. The layout and format of the output file will look the same as the original PDF. The advanced OCR feature enables you to edit and convert PDF files with ease.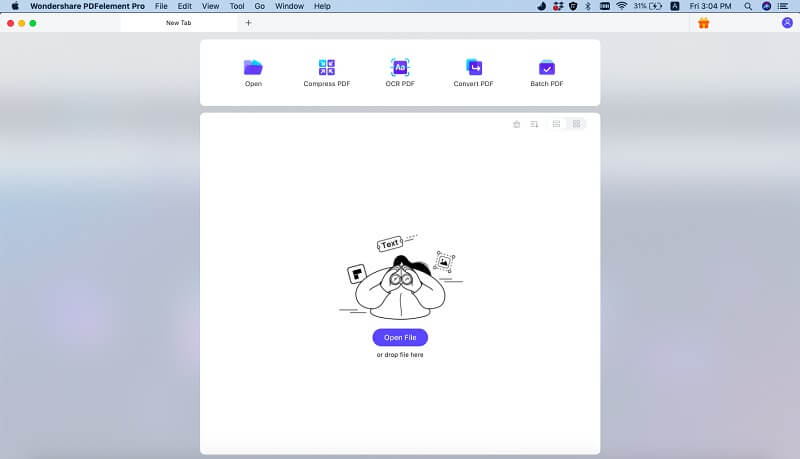 ---
Method 1. Using Online PDF to AZW Converter
Convert PDF to AZW Online
There are many online PDF to AZW converter tools to convert files from one format to another. Convert.Files is an example of a tool that can be used to convert PDF files to AZW.
The input can either be a local file or a link to a file. After the output format is chosen the click "Convert" and the file is converted to the output format chosen and is ready for download. Optionally, a download link can be sent to your email address if you check the box "Send download link to my email".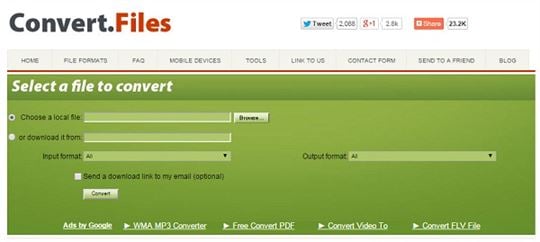 ---
Method 2. Using Amazon PDF Converter
Optionally users can email PDF files to the Amazon Kindle Service for PDF to AZW conversion. Each Kindle device is linked to a specific Send-to-Kindle e-mail address ([name]@kindle.com) address. It is a unique e-mail address assigned to each Kindle device and free Kindle reading applications upon registration. This is merely used to register the Kindle device, and to transfer content that is purchased from Amazon.com or from approved contacts onto the device via a wireless connection.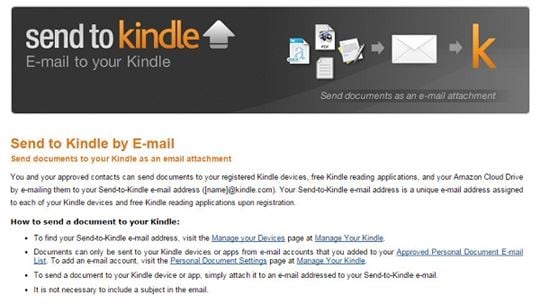 To find the Send-to-Kindle e-mail address, visit the "Manage Your Devices" page at "Manage Your Kindle" on the Amazon website. The Send-to-Kindle email address can also be used to request for PDF files to be converted to AZW format by Amazon. This is done by simply sending the PDF files to the Send-to-Kindle email address as an email attachment, and adding "CONVERT" to the subject field of the email.
The email address used does not matter(for example, yourname@gmail.com ), as long as it is the same email address the Kindle device is registered to, or an email address that has been added to the device's "Approved Personal Document E-mail List". Amazon will convert the files to AZW and send them directly to the Kindle device via a wireless connection.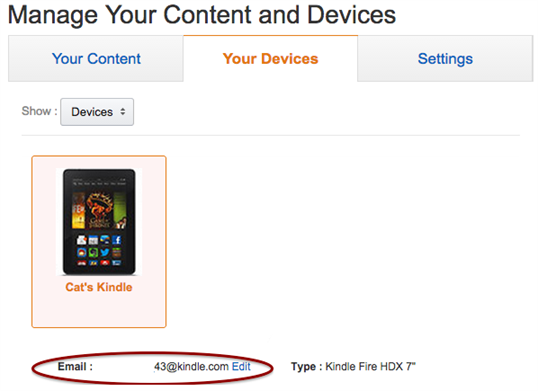 ---
Tips for Directly Importing AZW Files into Kindle
AZW is the proprietary file format used to encode content such as e-books, newspapers, magazines, and other digital media from Amazon.com and some other content providers for use with the Amazon Kindle reading device. It is shorthand for Amazon Whispernet. AZW format based on MOBI format but has higher compression and scaled images to fit the screen of the reading device on which they are used. AZW files are compatible on all seven generations of E-ink Kindle devices, and also on the more advanced LCD Kindle devices.
Importing AZW files to a Kindle device can be done either via a USB connection.
Connect the Kindle to your computer using its USB cable. The computer will recognize the Kindle as a mass storage device.
Open the Kindle's folder by clicking its icon on the desktop or by opening "My Computer" and clicking its drive letter. Inside will be three folders called "music", "audible" and "documents".
Drag and drop your AWZ eBooks files into the Kindle's "documents" folder. Once the file transfer is complete, disconnect the Kindle and the AWZ eBooks will be available immediately in the Kindle's library.