The file which let individuals store information consisting of text as well as numbers in organized manner is known as Comma-Separated Value file. It is being widely used for the purpose of making bank statements, telephone directories and student information system. Conversion from PDF to CSV ease can be useful, helpful and effortless by means of editing. In this article, I will discuss how to convert PDF to CSV file format with PDFelement Pro.
Part 1. The Method for Converting PDF to CSV File on Mac
PDFelement Pro for mac gives facility of conversion as it comes with powerful tool of conversion which also include conversion of PDF documents to CSV that too by following few steps.
Step 1. Open PDF with PDF Editor
Run the PDFelement Pro on your Mac and then click "Open." This will enable you to add the PDF that you want to convert to the program.
PDFelement Pro is incredible solution for both business users as well as individual users as it facilitate their users with full access to the documents saved as PDF which also include editing as per their needs. You can freely do some editing on your PDF before kicking the conversion process.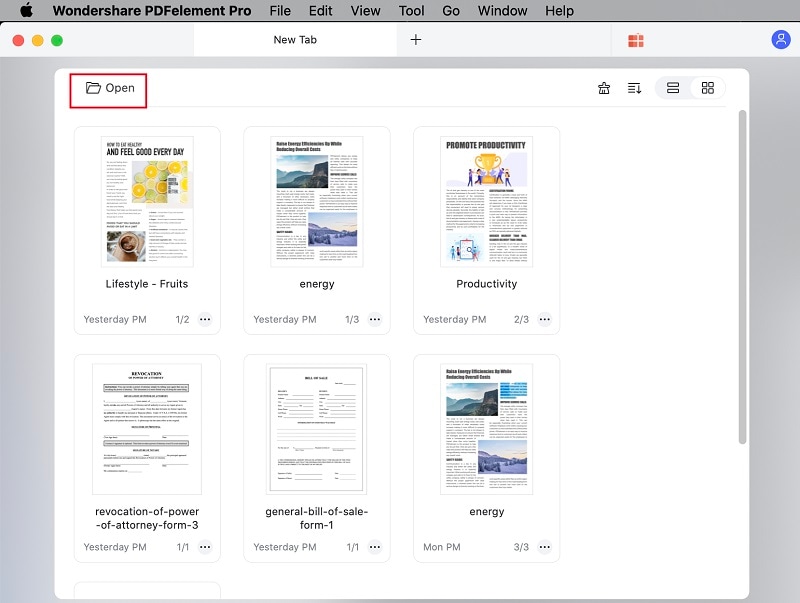 Step 2. Start PDF CSV Conversion
Just click on button named as "Tool" > "PDF Converter" in the Menu bar. In the dialog box that will become visible, choose Excel format also click on "Apply" button. Followed by that specifying a destination to store the converted file is must. Further, a click on "Save" is required in order to begin the procedure of conversion. Once the PDF is converted to Excel then users can save Excel file as CSV by clicking "File > Save AS".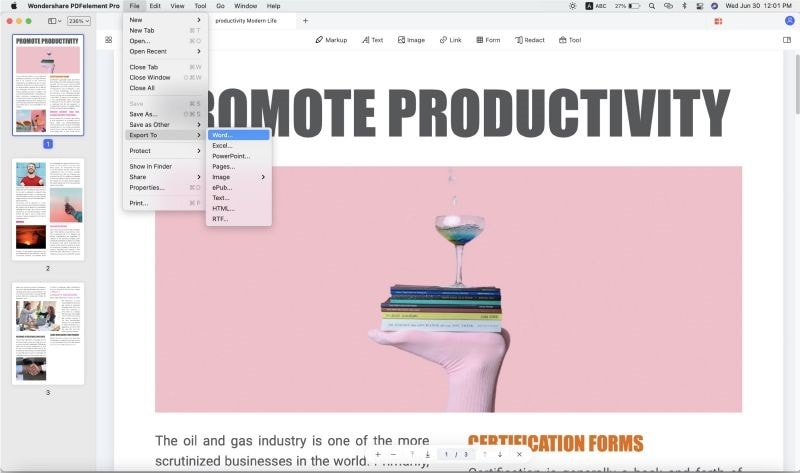 Conversion of PDF to CSV is as tough as sliding heavy rock but PDFelement is serving to their existing and potential customers since ages and always kept out-of-the-box approach. PDFelement Pro comes with feature of creating as well as editing the downloadable form from the PDF Editor Pro templates' library. What makes PDFelement Pro for Mac stands out from the crowd of other identical soft-wares are basically PDF Editor Pro's compression and conversion tools which are very much useful for compressing PDF based documents size as it helps shrinking the file size without making any difference to the quality of original layout.
Key Features:
Convert PDF to CSV, Word, Excel, PPT, EPUB,Image and more formats.
Batch convert PDF files to other popular file formats.
Easily edit PDF texts, graphics, images, links, watermarks, etc.
Create PDF from other formats and create PDF forms easily.
Combine multiple files into PDF and split PDF into several files.
---
Part 2. The Way to Convert PDF to a CSV File on Windows
PDFelement Pro for Windows can meet each requirement of PDF editing as it comes with number of powerful and outstanding tools. Furthermore, it let users to make this software even more useful by enabling conversion of PDFs to huge range of formats.
PDF Editor for Windows makes scanned PDF editing possible as per individuals needs as PDF Editor comes with OCR technology. It also allows users to include personalized stamps as well as signatures to PDF and many other editing on PDF.
A conversion of PDF to CSV consists of only few simple and easy steps. Download and install PDF Editor on your Windows computer and then take the following steps.
Step 1. Load the PDF You Want to Convert
After you've launched the PDF to CSV Converter, you then need to click "Open files" and choose the PDF file that you wish to convert. Before proceeding with conversion feature, you can also edit your PDF according to your needs.
As mentioned above, this PDF Editor comes with almost all features related to editing PDFs which makes users' editing experience completely alive.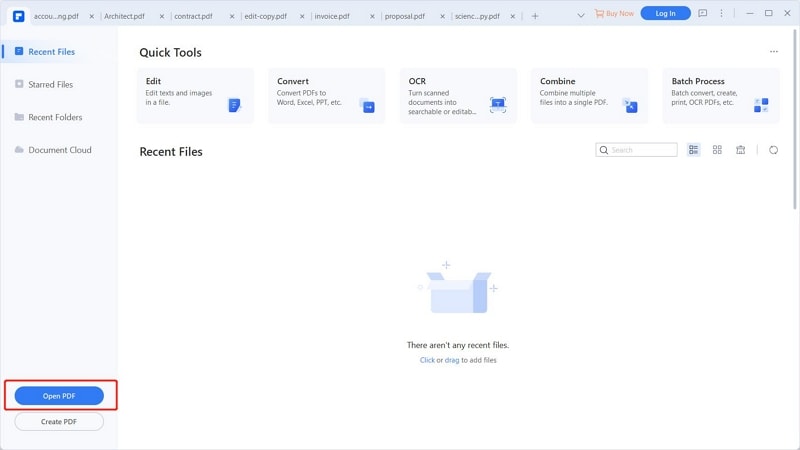 Step 2. Convert from PDF to CSV File
To start the conversion, you are required to go to the tab named as "Home". A menu consisting of conversion will become visible and from there you can first click on "To Others" and then choose "To Excel". A dialog box will become noticeable along output settings, which is going to let you select the desired folder as well as to name the file. Click "Convert" to start the process.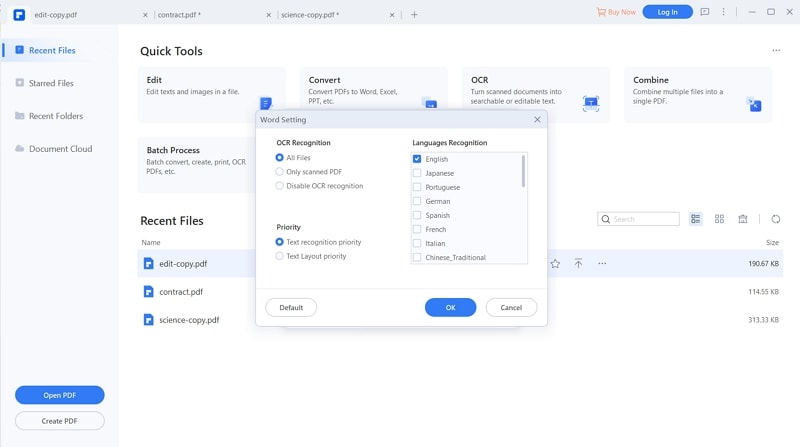 ---
Video on How to Convert PDF to CSV with PDFelement Pro