Portable Document Format (.pdf) is one of the most frequently used file formats for electronic documents. However, when it comes to data analyzing, and other tasks of this kind, you probably most often resort to Excel spreadsheets. Processing information that is currently stored in a PDF will require the conversion of the electronic document to an Excel file. To convert PDF to Editable Excel, using PDFelement Pro is the most convenient option you have. The information stated bellow will help you understand which editor to use for a PDF-Excel file conversion as well as each steps the overall process involves.
The Easiest PDF to Editable Excel Converter
Considering the wide variety of PDF to editable Excel converters online you will come across, when searching for options on the web, it will seem difficult to select a PDF editor or another. Well, one program that has gained popularity among users, due to the wide variety of effective features it comes with, as well as its ease of use is the PDFelement Pro. This particular program impresses with both its strong capabilities and affordable prices. While allowing you to handle various PDF tasks, you will not have to invest a lot of money in order to access this editor. This PDF editor not only allows you to convert PDF to editable excel easily, but also enables you to convert multiple PDF files to other file formats like Word, PPT, Image easily.
How to Convert PDF to Editable Excel
In order to successfully convert PDF to editable Excel document while using PDFelement Pro, you will need to follow a few essential steps. As soon as you get the hang of the process, you will be able to start converting as many PDF files as you want, in an easy and fast manner. While the program is easy to maneuver and understand, you might still find these detailed guidelines useful:
Step 1. Launch the program
Start by installing the program – short process that requires a few clicks of a button. Then proceed to launch the tool by double clicking on the icon or shortcut you have placed on your desktop. This will only take a few seconds.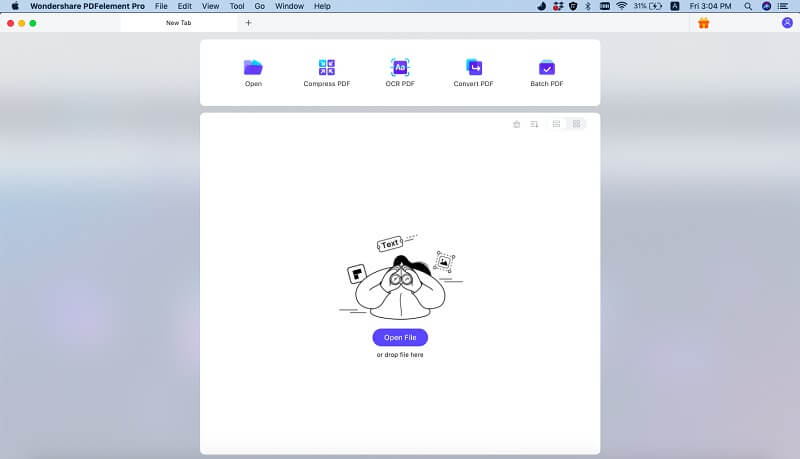 Step 2. Import a PDF File
The next step is importing the PDF file or files you want to convert. You will see a "Convert PDF" button on the homepage of the program, which you will need to click on. Then select the required files from the folders where they are stored in. The PDF will be immediately imported into the program, and you will be ready to move on to the next step.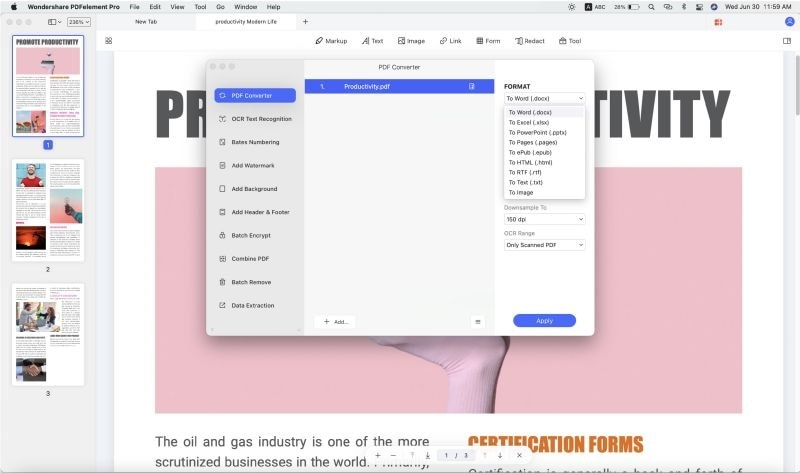 Step 3. Convert PDF to Editable Excel
Then you will come to the "Convert" tab and select the output format you desire for the PDF to be converted to – in this situation you will need to click "To Excel". A side toolbar will be opened on the right, where you will find the button Options, which can be used to set the page range.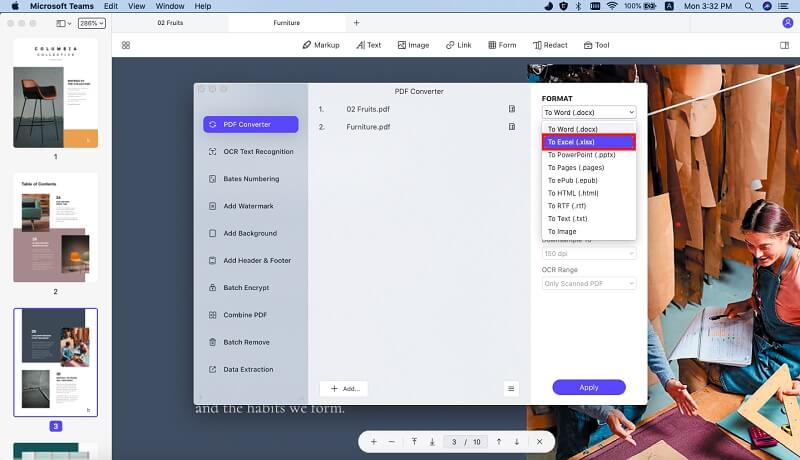 Step 4. Extract data from PDF table to Excel
Except converting PDF to Excel, you can also use PDFelement PDF to Excel converter to extract data from PDF to excel. To do this, you can open the "Form" menu and click on the "Data Extraction" button under the "Tasks" tab.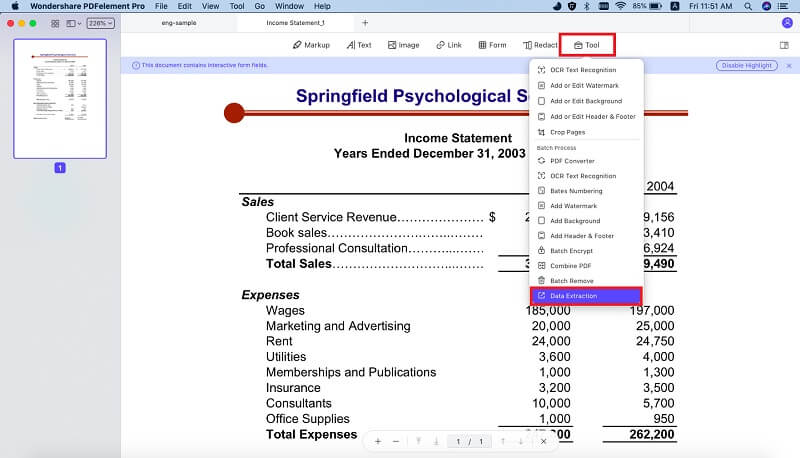 You can add multiple PDF documents with fillable form fields in the new opened window. Then click on the "Extract data from PDF form files" on the right panel.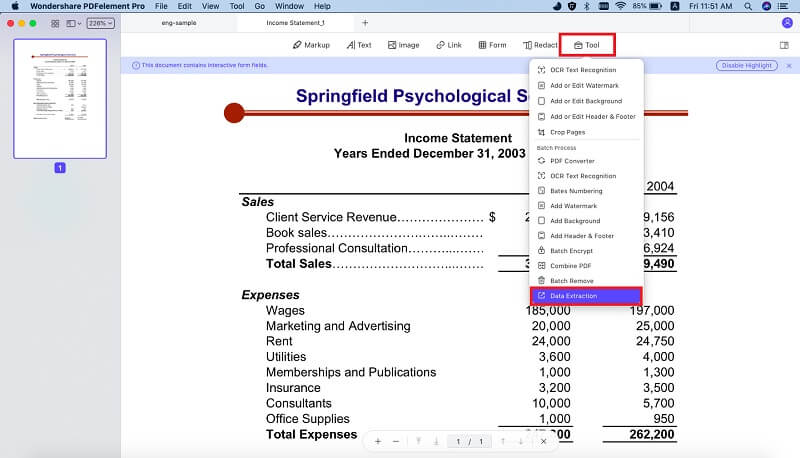 To sum up, PDFelement PDF editor is a multi-function PDF tool, it not only enables you to convert PDF to editable Excel format, but also allows you to convert Excel to editable PDF file easily . This PDF editor will make your work with PDF files simple as Word files.
---
Why Choose PDFelement Pro to Convert PDF to Editable Excel
Bellow are listed a few essential features that make the PDFelement Pro such an effective and useful tool, for both conversion and several other PDF editing tasks. Free PDF to Excel converter may allow you to convert PDF to editable Excel online for free, but with PDFelement Pro PDF to Excel converter will enable you to convert and edit scanned PDF, as and to add password to protect your PDF documents easily.
Key features of this PDF editor
PDF organization – this tool allows you to easily create or add bookmarks to PDF, apply bates number for an easy indexing, add headers and footers or change the background of a PDF file, as well as control changes of PDF documents through password restrictions.
Convert and create – with this editor you can convert PDF files to various formats, such as Excel, Word, HTML, images and so on. You can also create PDF documents from text files, existing PDF, web pages, and images, as well as split large files into small ones.
Edit and OCR PDF – users can edit, insert, delete or add any texts in PDF easily, images can also be inserted, rotated, extracted or cropped, and batching OCR of multiple scanned PDF files is also possible.
Markup and sign – if you want to highlight underline or cross out a text in PDF, or you want to add sticky notes, stamps, personalized signatures or free hand drawings, this program gives you this possibility.