PDF files can be great for eBooks but it's certainly not the best format to enjoy reading your favorite eBooks on your devices. For instance, if you are a fan of Nook then you will attest to the fact the PDF is not that cool with the small screen. This is why you may need to convert PDF to EPUB for Nook but how exactly do you do this? Well, it's super simple! It's a just a matter of having the right software to convert your PDF to EPUB, a format used by Nook. Let's use PDFelement Pro now.
The Best Tool to Convert PDF to EPUB for Nook
Perhaps you are wondering which tool is the best to use to convert PDF to EPUB for Nook. Well, there aren't many out there that can deliver the quality of PDFelement Pro professional-one tool known for its capabilities in the world of PDF. This tool has a plethora of options to pick from, no wonder professionals love it. That said, converting PDF to EPUB is a breeze with the tool!
How to Convert PDF to EPUB for Nook on Mac
Converting your PDF file into EPUB for Nook will only take you a few steps. Just purchase, download and install the Mac version first then follow the steps to convert:
Step 1. Open a PDF using PDFelement Pro
Once you have finished setting up your PDFelement Pro, you just need to import your PDF file into the PDF software. You can do so by clicking on "Open File" option on the launcher. A dialog box will appear, prompting you to select your file from its location on your Mac. Once your PDF file is imported, you can now move to the next step.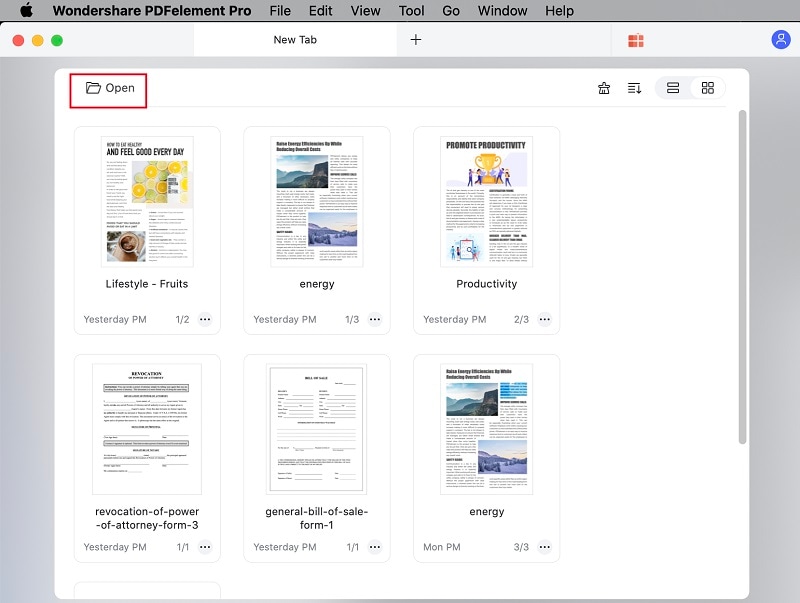 Step 2. Edit PDF Files
Before converting, you can go as step further to edit it before converting. This is to say that you can edit PDF texts, images, links, background, headers/footers, bates numbering not to mention that editing watermarks.
To edit the interactive PDF, click on "Edit" option in top toolbar to get a range of editing options you can use. Then you can pick the option you fancy and spice up your documents the way you like them.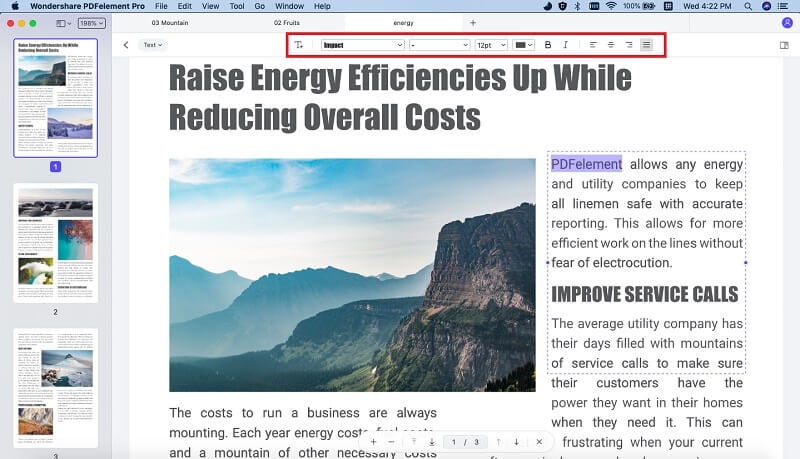 Step 3. Select EPUB as the Output Format
Now, you will notice that there is a "Convert" option at the menu bar of the editing window. Click on this option and you should see many possible options you can convert the PDF file to. One of them is the EPUB option among others like Excel, Word, PowerPoint, Image, To Text, To Pages, To HTML and To RTF. Make sure you pick the "To EPUB" option from the options. Once you have selected EPUB as the option, click on the "Convert" Button at the small window on the right side of the main window. It's that simple!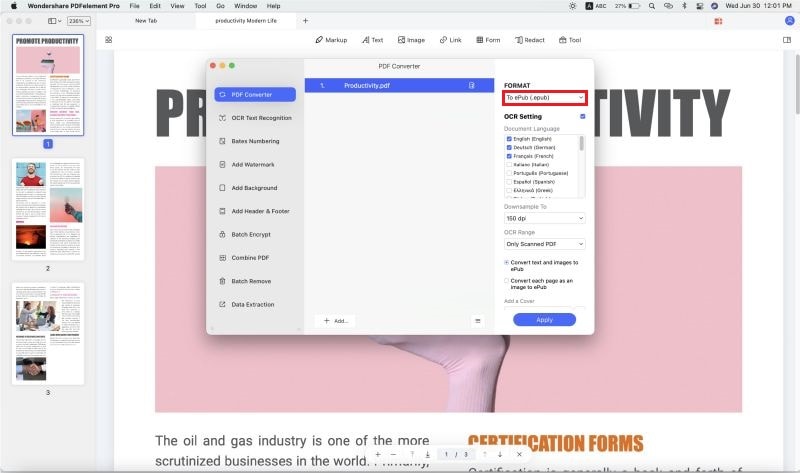 Besides, if you have many PDF files you want to convert to EPUB for Nook, then you can take advantage of the batch processing capability of this software. Just import as many PDF files as you can by clicking on "Batch Process" on the welcome page. You can then wait as the software does the donkey work for you!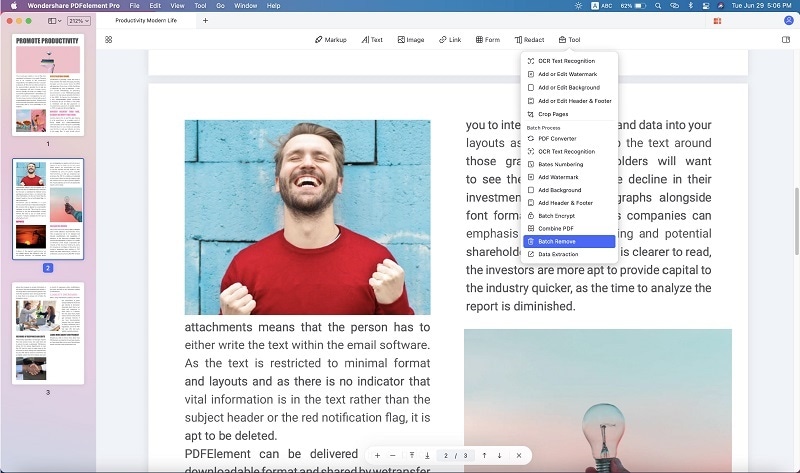 Why Choose PDFelement Pro to Convert PDF to EPUB for Nook
PDFelement Pro is more than just a PDF to EPUB converter. In fact, it has lots of features to salivate for including the tools for creating PDFs, Converting PDFS, organizing PDF files, handling PDF Forms, Editing and using OCR, Securing PDF files, signing PDF files and much more. Here are some of the cool features that come with this tool:
Edit Text, Image, Pages, and OCR PDF files.
Markup and Sign PDF including annotating PDF, Free Hand drawing, and adding Stamps to PDF.
Create and Convert PDF- Convert PDF to Word, other Microsoft Office formats, EPUB, RTF, Pages, HTML, images and vice versa.
Combine and Split PDF- Merge multiple PDF files into a single PDF or split a PDF into several PDFs.
Form handling-fill forms, create forms, extract form data, convert old forms to interactive formats.
Secure and Sign PDF documents-add and removed passwords, add watermarks to PDFs, Redact PDFs, Share PDFs.
Organize PDFs-Add bookmarks to PDF, Add Bates Numbering to PDF, Customize PDF, control user permissions.