Unauthorised access to sensitive information is a huge threat to organisations and individuals. It is therefore advisable to always redact your PDF files using effective PDF redaction software, such as PDFelement Pro. The term redaction means concealing text or graphics for security purposes. PDF redaction software allows you to either remove or hide sensitive data. This preserves private and confidential information before sharing. It further boosts organisation integrity and credibility in handling sensitive information. Beware of applications classified as PDF redaction software which can only create simple PDF document. PDF redaction software for windows should create, convert, combine, edit and redact PDF on top of other functions. This guarantees you 101 percent confidence in information security. An effective PDF redaction software can stand alone, integrate with others or use simultaneously with functioning workflow.
Top 5 Best PDF Redactor to Redact PDF on Mac and Windows
#1:PDFelement Pro for Windows
PDFelement Pro is a powerful redacting tool comprising of streamlined features for redacting PDF documents. Create, convert, combine and edit are very powerful features that facilitate PDF redaction .
The app converts PDF file to JPEG, word, and Excel. Edit is a very useful redacting feature. It helps the user to delete sensitive information, align text, and crop images. Integrated with OCR technology, PDFelement Pro coverts scanned PDF to modifiable formats. Annotate for redaction feature highlights, underlines, cross out and add shapes on PDF documents. Most importantly, the 'redact' element conceal sensitive information.
The protect tab ensures that your documents are not only safe but also secure. The tab allows you to add stamp, use multiple passwords, and append signature on a PDF document. Consolidated encryption guarantees you maximum data protection. In simple terms, to hide data from unauthorised access, PDF protection tools such as digital signatures are just a click away.
Pros:
It is reliable and cost effective.
The graphical user interface makes it easy to navigate through the application.
Easy to work with password protected documents.
OCR system enables you to redact images and scanned document.
Cons: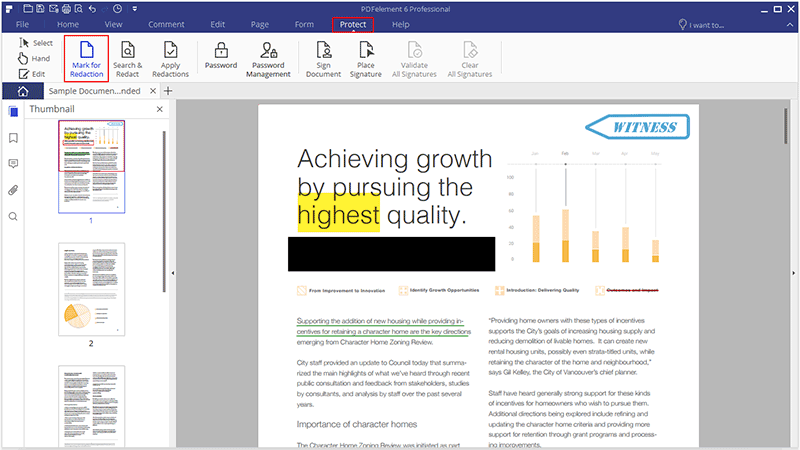 ---
#2: Nitro Pro 10
Next in the list is a complex Windows PDF redaction software best described as 'all-in-one' collection. Nitro Pro 10 is widely known for delivering quality work. The protect tab comprises of a series of redaction features. To conceal sensitive text, the software substitute text and graphics with coloured triangles. This allows you to remove sensitive information from paragraphs, table, and images of PDF files. The application sets the redaction code. Powered by redaction mark properties, customising redaction code is an easy task. Just like the name suggest, the search for redaction feature searches keywords and text. In addition to that the remove metadata data tool removes metadata from the PDF document. Nitro cloud is able to send secure eSignatures within the shortest time possible. It also share document through the email in a secure manner.
Pros:
OCS system facilitates easy images editing.
User friendly interface powered by Graphical User Interface making it easy to navigate.
Advanced features such as Nitro cloud that enhances security.
Easy to work with protected files such those with password and digital signatures.
Cons:
It is a serious and advanced application that might require some skills.
Short trial period, 14 days only.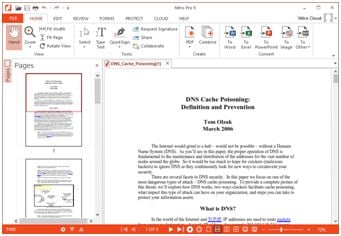 ---
#3: Foxit Phantom PDF
Foxit Phantom PDF only compatible with windows. It offers all types of business advanced security and editing capabilities. Foxit Phantom PDF comprises of two major features. The mark for redaction element is powered by rectangle that highlights sensitive information. The apply redaction feature on the other hand redacts the highlighted text or graphics. Foxit Phantom PDF also supports connected PDF. This enables you to add unique identifiers in PDF files stored in cloud. In return, the application facilitates document sharing in a secure manner. With OCR system, you can convert and edit scanned document. This PDF redaction software for Windows is also easy to merge multiple PDF files into a single document. In other words, PhantomPDF is helpful in editing, organising, and sharing of PDF documents.
Pros:
Wide range of editing.
Ability to operate on password protected documents.
Ample trial period, 30 days.
Cons:
The application is relatively heavy, 438 MB.
It requires powerful machine.
Prior to downloading, personal data is required, which is relatively discouraging.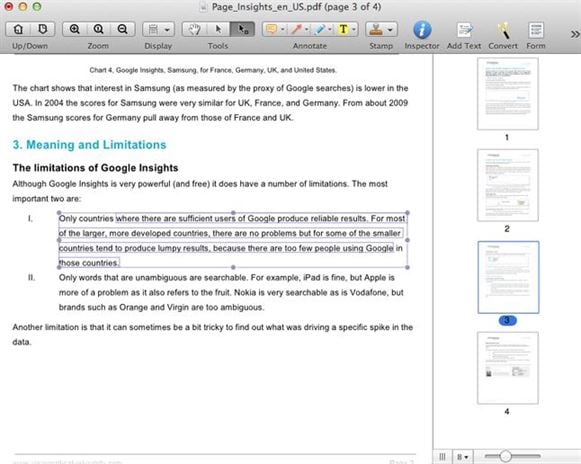 ---
#4: Adobe Acrobat Pro DC
Adobe Acrobat Pro DC is a well known company that enjoys the bragging rights for creating PDF application. The company went ahead to create Adobe Acrobat XI Pro DC for redacting PDF files. Remove Hidden Information feature is useful in finding and removing hidden information from your PDF. For instance, you may wish to get rid of content that change the appearance of a document. Mark for Redaction element helps you to specify the text and graphics you want to remove. Note that the redaction mark adds some coloured box on the document. Search for redaction on the other hand allows you to search for single or multiple words or phrases as well as patterns. Remove hidden content gets rid of metadata, hidden text, and attachments. In addition to that properties feature allows you to modify the redaction code, custom area and font colour as well as size.
Pros:
Simple to uses as well as reliable.
With powerful PDF editing and conversion tools.
Cons:
Limited features.
Very expensive.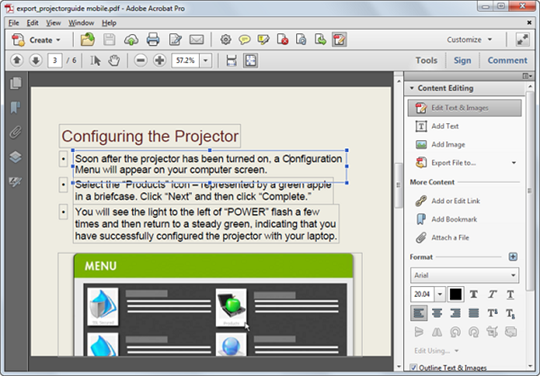 ---
#5: Expert PDF Editor
Expert PDF Editor is open source PDF redaction software. The application has a graphical user interface making it user friendly. Powered by edit feature, you can add watermarks, images, forms, and sign. It is also possible for you to crop, re-size and rotate pages of document. To enhance security, you can easily add password on a file. Expert PDF editor is integrated with OCR system for redacting scanned document.
Pros:
Easy to use.
Offers basic editing options.
Cons:
Does not redact locked text.
Need to pay for advanced features.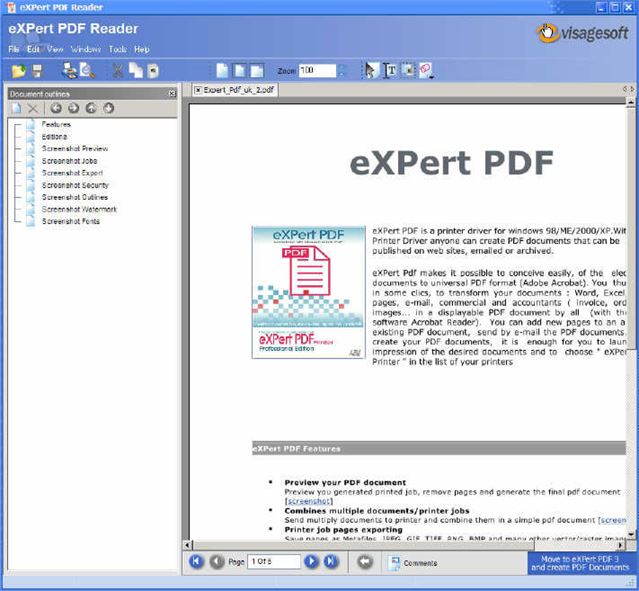 Note: Although the list of PDF redaction software is endless, the above applications explain the possibility to securing sensitive information. You got nothing to worry about with Nitro Pro 10, Adobe Acrobat Pro DC, Expert PDF editor, Foxit Phantom PDF and PDFelement Pro for Windows because your data is safe. Feel free to visit the nearest vendor or download your preferred PDF editor application for windows.