Google Docs is a powerful tool to create, share, store and organize all of the documents online. It offers the convenience to access files from anywhere. One of the main advantages of Google Docs is the ability to upload, edit, and save different file formats like PDF files without having to download them. However, at times you may need to convert PDF file to a format so that you can edit it. Fortunately, Google Docs has the capability to let you easily convert PDF to Google Docs format for easy editing.
How to Convert PDF to Google Docs
Google Docs support only a limited number of file types, you need to first convert PDF files to a format supported by Google Docs like PowerPoint, Excel or Word. This depends on the type of content in the PDF files. The steps mentioned here on how to make a PDF into a Google Doc with PDFelement Pro.
Step 1. Import PDF you want to convert to Google Docs
Launch the PDFelement Pro program, then drag and drop the PDF file you need to convert. Alternatively, you can upload the PDF document by clicking the 'Batch Process' box to convert multiple PDF files.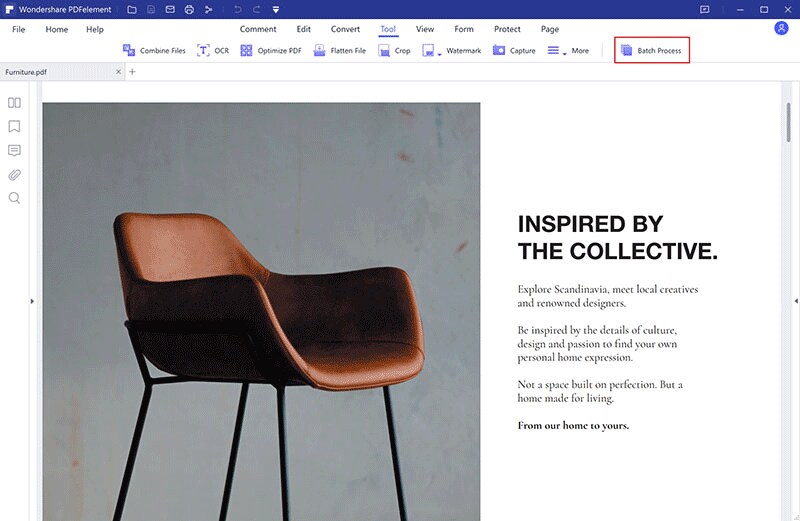 Step 2. PDF to Google Docs compatible file type
Go to the top right corner in the pop-up window and select an output format that you want. Then activate OCR by clicking on 'Recognize Scanned Documents'. Now click 'Start' to convert PDF to Google Doc and save it by selecting the desired destination folder for it.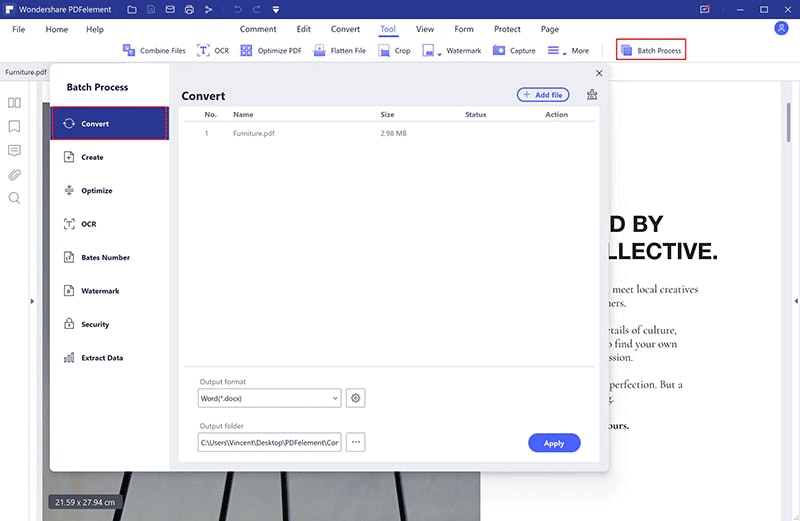 Step 3. Upload file to Google Docs
When you have successfully converted your PDF file, navigate to the output folder to access the converted file(s). Log in to your Google Account, open the Drive and upload the converted file. The editing and sharing options can be set as required and then you can upload your document.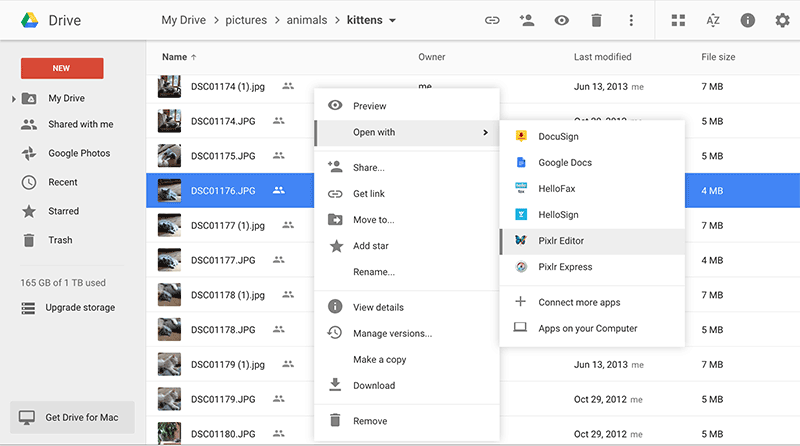 PDFelement Pro – The Best PDF editor
PDFelement Pro software is designed to help accomplish a myriad of PDF tasks. It is an excellent tool with powerful features to convert PDF to Google Doc compatible formats, which then can be uploaded to Drive for further editing.
Apart from the conversions, PDFelement Pro helps you edit text or delete various elements on the PDF files. It enables you to either print to PDF single or multiple files together. The OCR feature gives you the option to recognize and edit scanned PDF files. Insert or remove annotations like highlighting, strikethrough, and underlines. You can also merge multiple PDF files, split a single PDF file or insert or replace pages to change the way the PDF file is organized.