Whenever you are in your office and in a hurry to mail all your files to someone, there are a few chances that you can be late. Why not? You have first to open the PDF file, edit it and then you have to open your mail and send it to the several receivers. All of these problems cannot be sorted in one go, or can it? Do you want to know how you can do all your work and convert PDF to HTML Email? Once you go through this article, you will be easily able to convert PDF into HTML Email in no time with PDFelement Pro.
Part 1. The Easiest Way to Convert PDF to HTML Email
Are you still searching for a way how to make a PDF into HTML Email? Don't you worry because your search is over with the discovery of PDFelement Pro . This is the best App if you are searching for a modern HTML Email PDF converter at an affordable price. With the help of this PDF to HTML converter, you can easily convert PDF to HTML Email. Follow the steps below to learn how to make a PDF into an HTML Email.
Steps on How to Convert PDF to HTML Email
Step 1. Import the PDF File
Download the PDF to HTML converter from the original site and download it. Install the program and open it. Click on 'Open File' option to get your desired file from your Mac for editing. After the PDF opens up, do the required editing.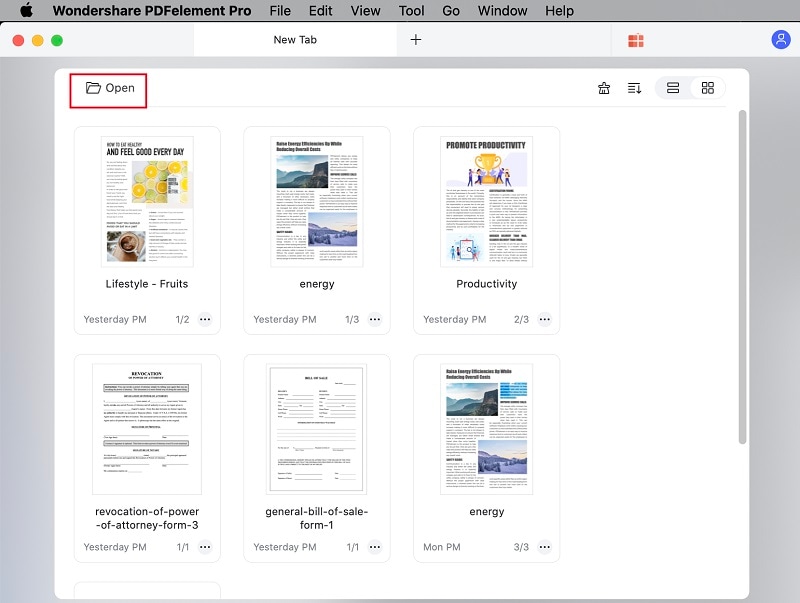 Step 2. Export PDF to HTML
Go to the top left corner of the toolbar and click 'File' > 'Export To' > 'HTML' option. Choose a file and click 'Save' to start the conversion.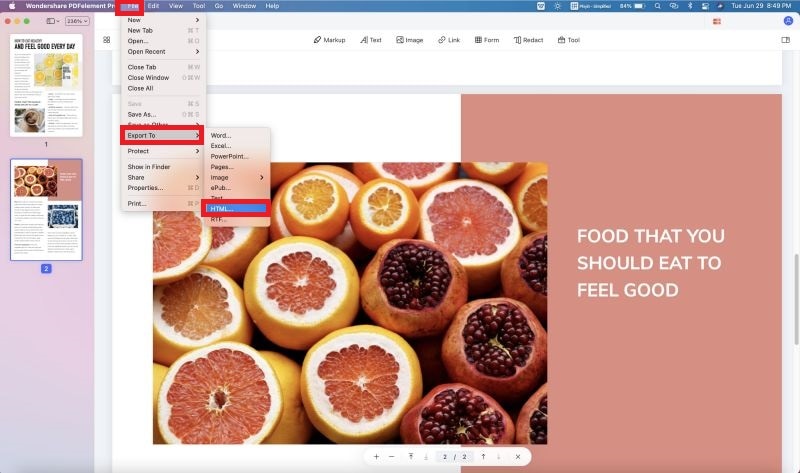 Step 3. Start the PDF to HTML Conversion
On the other hand, you can go to 'Tool' on the left toolbar, choose 'PDF Converter', then drag and drop PDF file or click 'Add' to open PDF files. After that click on the 'Apply' button and soon conversion gets started, a pop up will appear asking you in which location or drive you to want to save your new HTML file. Select the drive and folder and click on 'Save'. It will be kept in your desired location.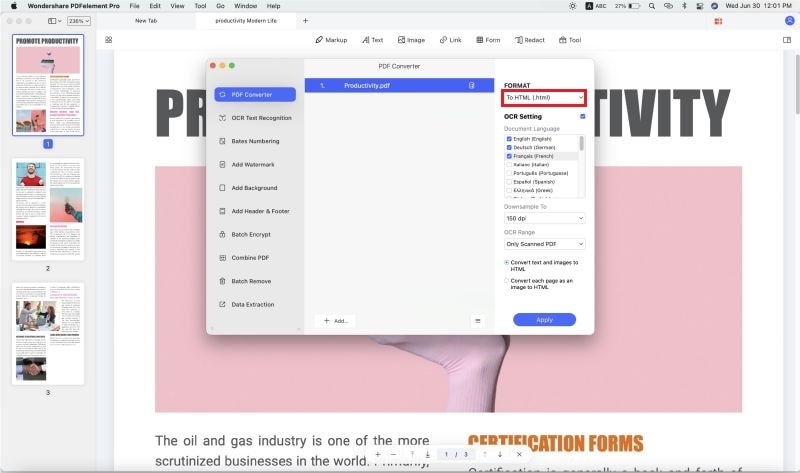 Step 4. Send Converted PDF to HTML by Email
You can open the HTML content in the PDFelement Pro and click 'File' > 'Share' > 'Mail' on the top of the toolbar in the menu and enter the recipient details. This will help you to directly mail it your receiver without any problem.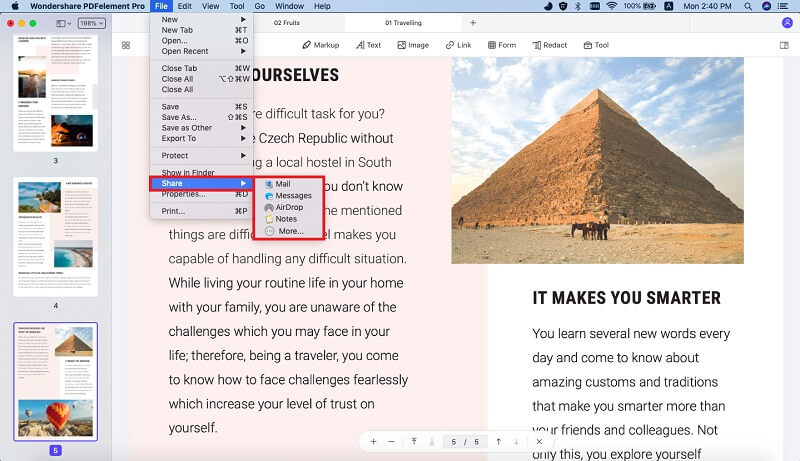 ---
Why Choose PDFelement Pro to Convert PDF to HTML Email
If you want to know the reasons why you should choose PDFemelemt Pro to convert your PDF to HTML Email then the reasons are simple. This software allows users to edit, alter, secure, convert, OCR, and also to sign your PDF document, and finally share it securely. This software helps you to gain control over your PDF and let you adjust as per your choice.
The main features of the best PDF to HTML converter
Convert your PDF to HTML, CSV, Excel, Word, EPUB, PPT, Image and many other formats.
It provides its users the Optical Character Recognition (OCR) technology which helps you to do any formatting in your PDF files before converting it into HTML and sending over Email.
You can easily edit and alter PDF texts, images, graphics, watermarks, links, etc.
Create your PDF from other formats as well.
Native scanned PDF documents can also be converted with ease.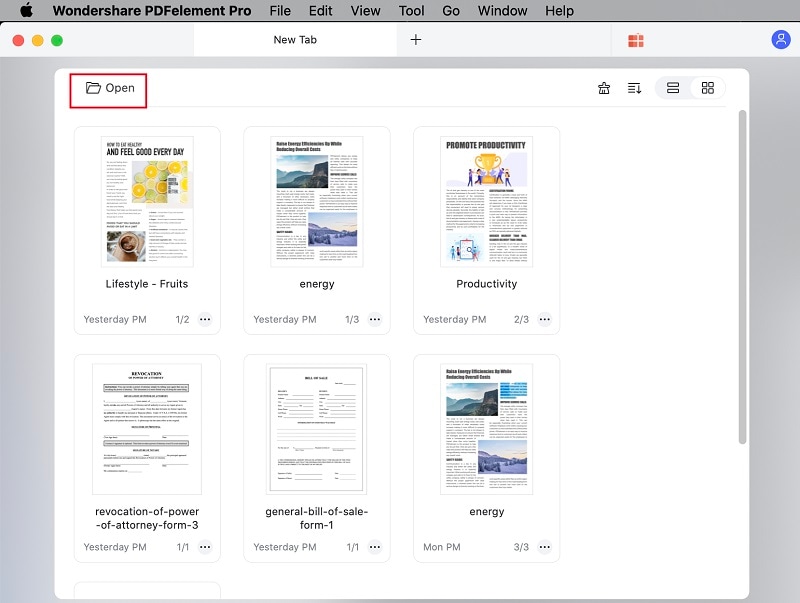 ---
Part 2. How to Convert PDF to HTML Email with Google
This is the Google Method of converting your PDF to HTML and sending it by Email. Of course, it is a bit longer than the step mentioned above, but it works fine. This is the most proper way of converting your PDF to HTML Email without using any application. It is very easy to understand and use but takes little more effort and time. If you want an alternative for the way discussed above, then here it is.
Step 1. First, create a free Gmail account or use your original and existing account in mail.google.com.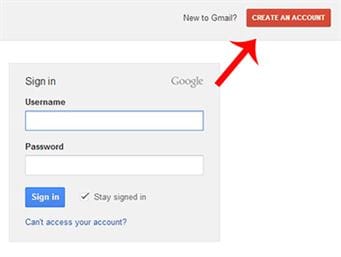 Step 2. In the middle left corner, there is the option of "Compose" for composing your Emails, using this feature attach your PDF to it and send it to yourself.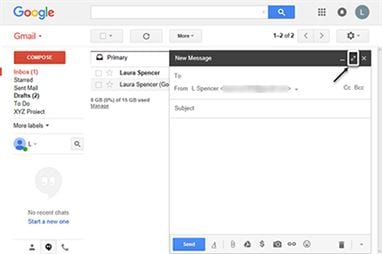 Step 3. Open the mail when you receive it, and at the bottom of the page, you will find the attachment. Click "view as HTML" to view the PDF file as an HTML file.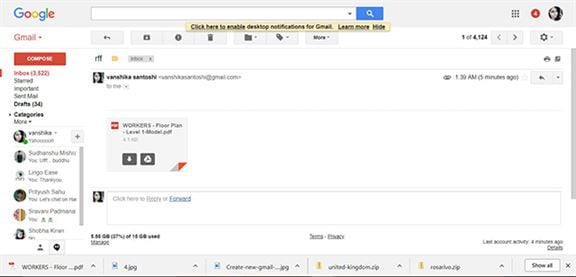 Step 4. Choose "View" and then "Page Source" or "Source" whichever comes in option (differs from browser to browser) so that you can bring up the page source of the PDF changed HTML. Copy by using "CTRL + C".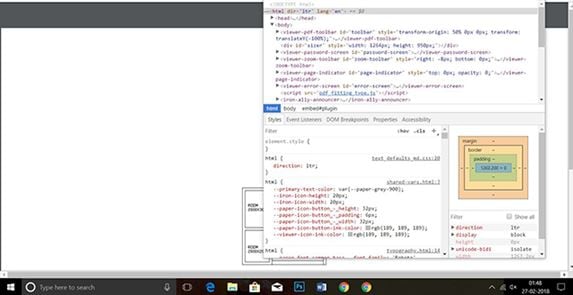 Step 5. Click on the compose option again to create a new message using your Gmail account (use any Email service that supports HTML) and paste the HTML code you just copied. You can also modify the code as you like. Send the new Email to your mail again so that you can adequately check the content of your file correctly before sending it to others. After everything is fine, send it the required personality.