With the advent of the internet and electronic media, the sharing of ideas and expressions has become smooth and fast. While many of the contents are available on the internet many profound ideas and discussions are only available in the form of PDF. While PDF is a popular document format, it is not internet friendly. For that, you will need to convert the PDF file into HTML format so that you can post it on the internet and share the content with the world. Otherwise, you may have to re-type the content which is not a suitable option in case you also want to include some pictures in the post.
Therefore, to help you with the process and method, you will be introduced two of the methods which can help you to accomplish the task with ease and in the quickest manner. One of the methods involves the process to convert PDF to HTML with Adobe. Adobe is the company that provides Adobe acrobat, one of the leading PDF reader applications. Another method that is discussed uses PDFelement Pro . Both of the tools and the method are user-friendly and as you will see, you will become a master in accomplishing the task of converting PDF to HTML file.
Part 1. Convert PDF to HTML with Adobe Acrobat Alternative
PDFelement Pro is one of the leading PDF tool available in the market. PDFelement Pro is packed with features that will make you wish why you were never told about. With the help of this PDF Editor, you can easily convert PDF to HTML format. You can also use this PDF tool to edit and create PDF from other file formats with ease. Compare to use Adobe to convert PDF to HTML, PDFelement Pro provides you an easy way to do the conversion from PDF to HTML and other file formats.
How to Convert PDF to HTML
PDFelement Pro provides a great number of tools and operation but today you will only focus on how to use this sophisticated app to convert PDF files into HTML format. Unlike Adobe PDF to HTML converter, the process only takes few minutes and is easy to follow.
Step 1. Launch and Import PDFs
You can download this program from the official website for free. Launch the program and click on the "Open File" button on the welcome page, then you can import selected PDF file from local folder.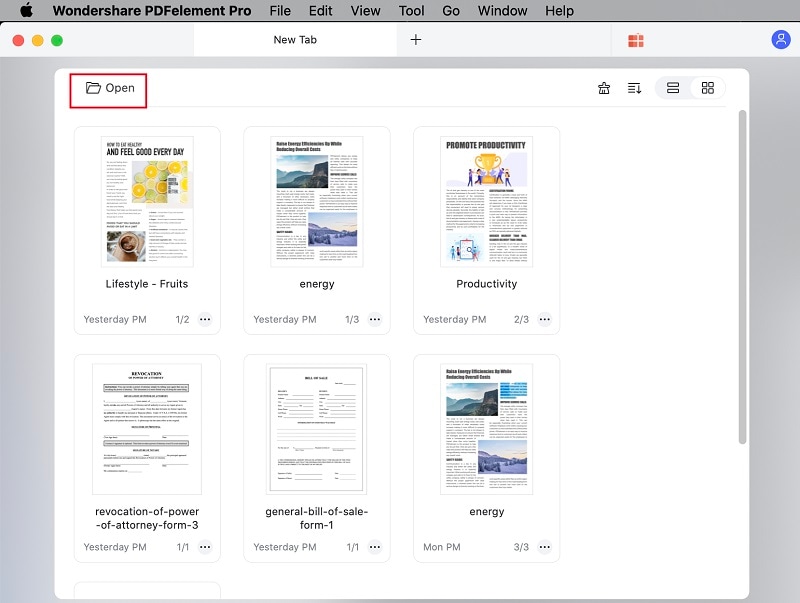 Step 2. Set HTML as Output format
Next step is to visit the "Convert" section of the top menu bar, the list of conversion option appear. Here you need to choose the "To HTML" option to define the output format.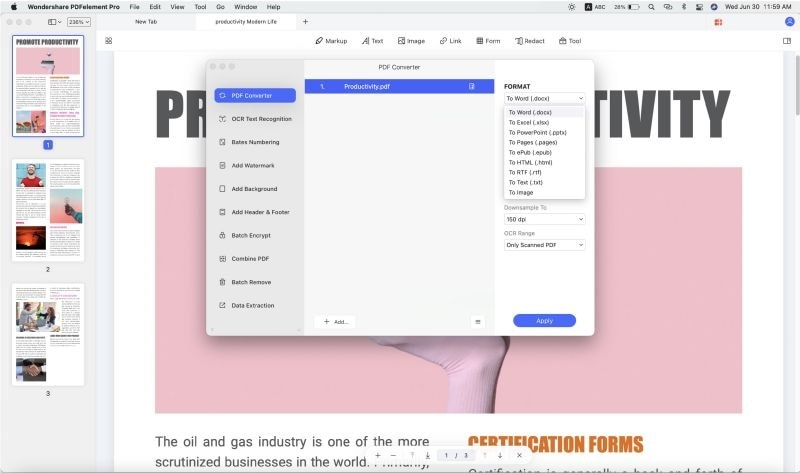 If you notice, you will see a customization panel on the right side of the main interface. From there you can define the page option for the output format.
Step 3. Start to Convert PDF to HTML
Now, the time have arrived to click on the "Convert" button to initiate the conversion process, this will not take much time to convert PDF to HTML format.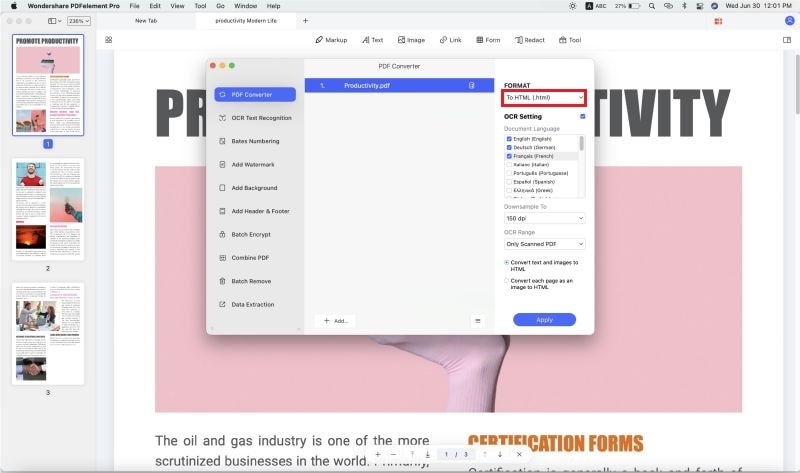 Step 4. Convert PDFs to HTML in Batch
One of the striking feature of PDFelement Pro , that it allows batch conversion process. For that steps are quite simple to follow. You just need to open the "Batch Process" from Home page. Then go for "Convert" option, and then add the multiple files by clicking on the "Add File" button, click on "Convert" button to start the batch conversion from PDF to HTML and other file formats.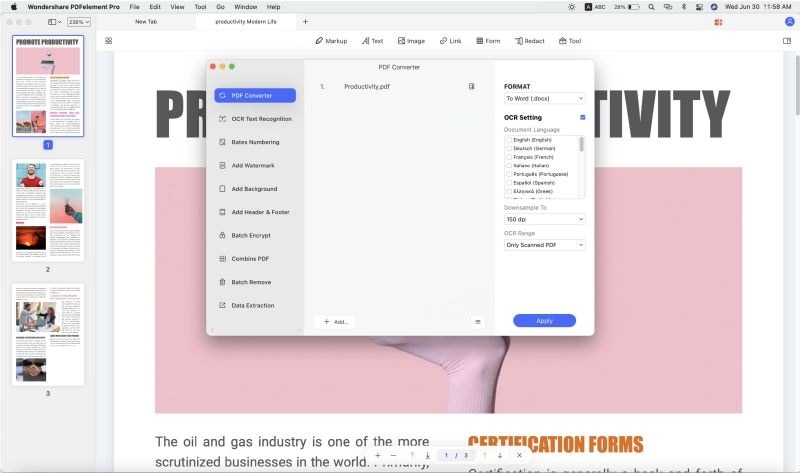 Why Choose PDFelement Pro as The Best Adobe PDF to HTML Converter
With the help of PDFelement Pro is the all-in-one tool you will ever need to handle all the problems and difficulties related to PDF. From creation to editing and finalizing till publication, this professional PDF editor is equipped with all the standard and advanced tools to help you accomplish the PDF to HTML conversion. Advanced OCR feature enables you to edit and convert scanned PDF documents easily.
Key features of PDFelement Pro
Simple and intuitive interface that allows user to access and conversion easily.
Extensive list of how-to-do videos to learn about PDF to HTML conversion.
Easily perform PDF documents tasks such as editing, cropping, insertion, conversion to HTML, word, excel etc.
Simple and advanced tools for data extraction, OCR scanned PDF file, PDF form creation.
Lucid e-book reader interface with full control over copy, paste and editing PDF documents tasks.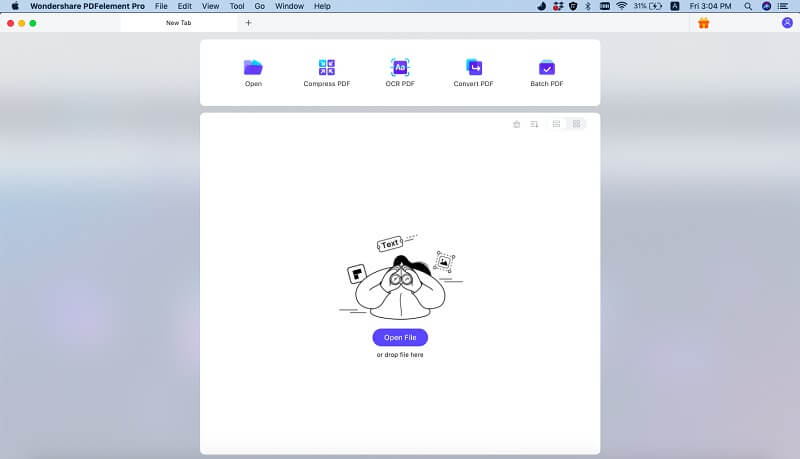 ---
Part 2. How to Convert PDF to HTML with Adobe Acrobat
Adobe Acrobat is most famous PDF file reader developed by the Adobe Inc. Since the file format PDF is created by Adobe it is natural for people to use Adobe acrobat for reading PDF files. But many people do not know that Adobe acrobat can be used for many other purposes. For instance, Adobe converts PDF to HTML, it can edit PDF files on the go and so on. This feature of Adobe PDF to HTML converter is not known to many people and today you will be going to learn this little secret of using Adobe acrobat to convert PDF to HTML.
Step 1. First with the Help of Acrobat open the PDF, and then select Tools > after that Export PDF. The various formats to which you can export the PDF file are displayed.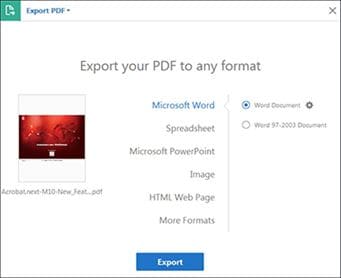 Step 2. Select the file format to which you want to export the PDF file and version (or format), if available. For example, if you choose to export the PDF file to HTML format, you will get an option to export the PDF to HTML. Click "Export" and the Export dialog box is displayed.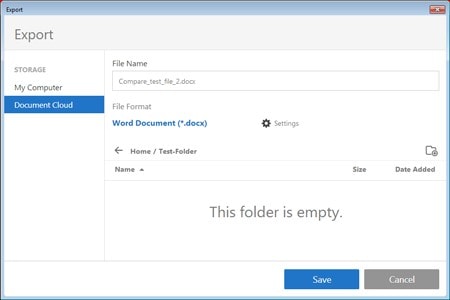 Step 3. You will see export pop-up window, just choose a location to save the file. Now press the Save option to get the file in required format.
Common issues on using Adobe to Convert PDF to HTML
Though the conversion process from PDF to HTML in Adobe conversion process is free, but there are cases when some problems are faced. Below, we list the common issues of using adobe acrobat to convert PDF to HTML.
Issue 1: Formatting issue
Solution: This issue occurs whenever wrong details are input at your end while working with Adobe PDF to HTML converter or some details are misplaced. So whenever you are creating or converting PDF to HTML format, you must follow the details and try not to input the wrong data.
Issue 2: Missing value or content
Solution: Content missing issue occurs due to the compatibility issue. This issue can be resolved by making certain changes in settings or simply changing the converter provided with better compatibility feature.
Issue 3: Link Issue<
Solution: Sometimes link mentioned in the page, does not work properly while Adobe Acrobat converts PDF to HTML. Some tips for that are:
Try to add long links before you start the uploading process.
Links should be prefixed with https:// or www.
Avoid any break in between the link.