Nowadays, you are required to know at least the basics of MS Word, MS Excel, and MS PowerPoint. Be it presenting your business plan, a proposal, or your performance report – you are required to do it in the form of a PowerPoint presentation, fondly known as PPT. So, it is an obvious question - How to convert PDF to PowerPoint 2013 and 2007? What will be the exact solution you are looking for to convert your PDF files to PowerPoint. In case you have no idea, no worry, just read out to get PDFelement Pro to your issue.
How to Convert PDF to PowerPoint 2013 and 2007:
The Best Software to Convert PDF to PowerPoint 2013
Here we are going to talk about the tool called PDFelement Pro which is compatible with macOS High Sierra and to convert the PDF to PowerPoint 2013, Word and other file formats. It is the best tool for you to literally dominate your PDF file. You can manage your work with PDF documents as easily as a Word documents.
How to convert PDF to PowerPoint 2007 or 2013, well, the answer is PDFelement Pro, as all PDF editing task can be done without any compromise on formatting quality of the file. Because of its exceptional features, you can very well say that it is the perfect alternative to Adobe Acrobat.
Step-by-step Guide on How to Convert PDF to PowerPoint 2013/2007:
There are tools which may help you to convert a PDF to PowerPoint 2013 online, but you may not be happy with the output quality, and also the security of your file might be at risk. So for getting the best quality you must go for the conversion process of PDF to PowerPoint for Mac system(macOS 10.13 included) or the Windows OS, preserving the original formatting and contents which is possible with PDFelement Pro. Following is the step by step process to convert the PDF to the PowerPoint 2007/2013 or PPTX file using PDFelement Pro.
Step 1. Open PDF files with the Program
First start the program once you are done with installing it on your device. Then you can drag and drop the PDF file you wanted to the "Convert PDF" tab on the welcome page, or you can click on the "Open File" button to select the desired PDF file from the local folder and import the PDF file to the program easily.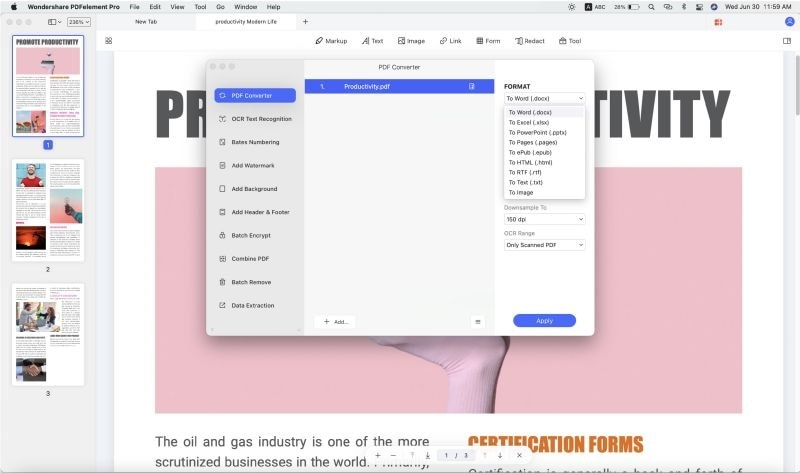 Step 2. Edit PDF Files
Before converting PDF file to PowerPoint, you can use this PDF editor to edit the PDF file according to your needs. Click on the "Edit" button and now you can easily edit PDF texts, images and pages.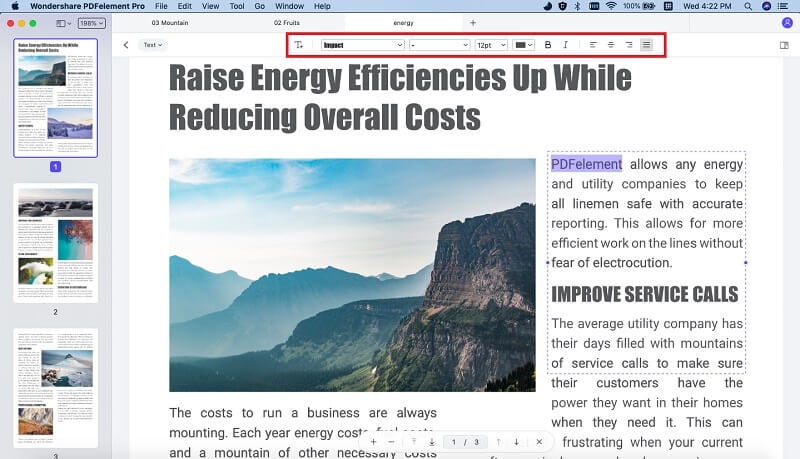 Step 3. Convert PDF to PowerPoint 2013
After editing the PDF files, you can open the "Convert" menu and choose the "To PowerPoint" option from the top toolbar as the output format. Before the actual conversion takes place, you can even customize your file's pages by making setting to the page range on the right side toolbar. Further to convert PDF files to PowerPoint 2007, you can easily click on the "Convert" button.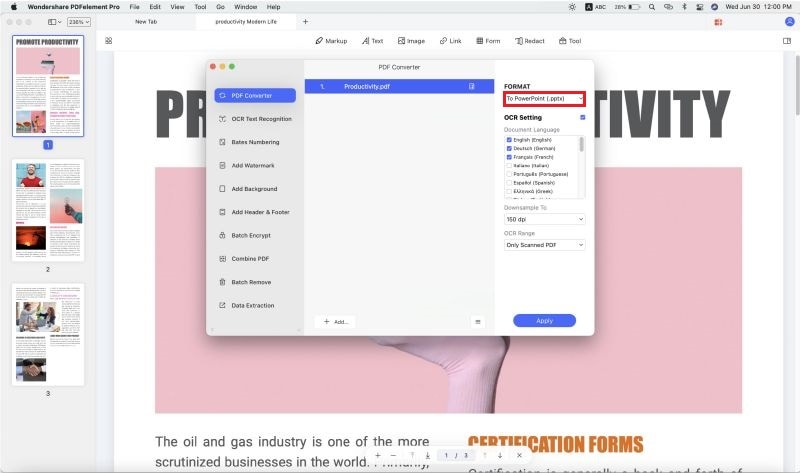 Step 4. Batch Convert PDFs to PPT
This PDF tool also provides you an option to convert multiple PDF files to PowerPoint 2013 files and other file formats. This is called as batch conversion process. To start batch conversion, you can go to the welcome page of this program and click on the "Batch Process". Then you can select the "Convert" option in the new window and click on the "Add File" button to add multiple PDF files. Once you've confirmed the settings, you can click on the "Convert" button to start the batch conversion process.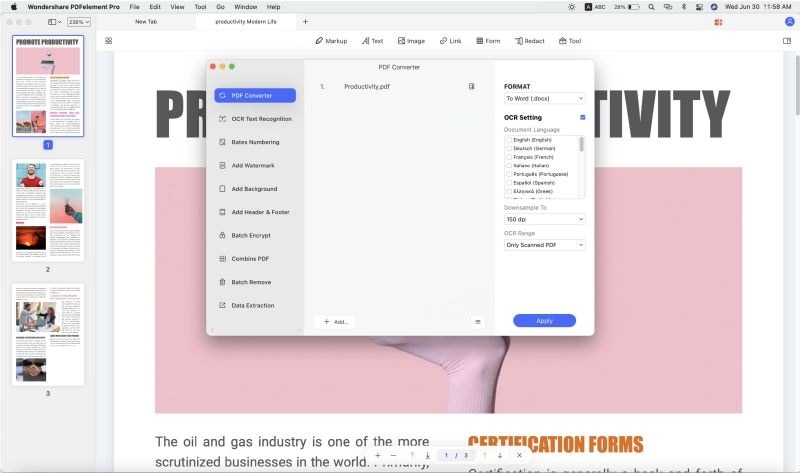 There is a lot more that you can do with this PDF editor on your PDF files, like annotating the PDF, highlighting, drawing mark-up, adding sticky notes, leaving comments, etc. to name a few. Click here, you can get the full guide on how to manage PDF documents with ease.
---
Why Choose PDFelement Pro to Convert PDF to PowerPoint 2013 and 2007
PDFelement Pro is simply the best option available to convert PDF files to PowerPoint 2007 and also in multiple formats. With this wonderful tool, you will be easily able to a lot with a PDF document following very simple steps. Its affordability is the best thing about the tool.
There are a lot of things that make PDFelement Pro and above the others, and following are just some of the features of the tool which make it simply the best. It has a bunch of useful and unique features with which you can create, edit any type of PDF document. We have mentioned some of them under:
Key Features of PDFelement Pro:
You can easily add, delete, cut and replace elements like text, images, graphics, watermarks etc. on your PDF document.
You can easily convert your PDF document into many other formats like Word, Excel, PPT, etc. very easily. The elements and the formatting in the new file will get completely retained in the new file.
You can combine multiple PDF files into one (merger) and split one PDF file into multiple files. There is absolutely no restriction on numbers.
You can easily excerpt the contents like text and graphics from any part of the PDF and export them to any document of other format.