There's a lot to love about PDFs — they're compatible with almost any system, they don't take up a lot of space, and they can't be easily edited or changed. This is great when you're trying to send out a form or rules for a game, but sometimes you really need to make a few changes without going back to the source document. Spend more time on real work, less time on busywork. In the office or on the go, you сan save your PDF files as formatted Microsoft Word documents — and start new projects without starting over. Thankfully, there are an couple of ways to quickly convert your PDF files into easy-to-update Word documents before saving and redistributing them. Here we will show you how to convert PDF to text on Windows in a few simple steps.
Part 1. The Best Way to Convert PDF to Text
If you have a PDF document that you want to convert to an editable format like text, you need a dedicated program that is designed for that task. One of the best programs to help you convert PDF to Text is PDFelement Pro. This program has in-built features that can help you easily convert a PDF document to multiple different formats including Text.
Once installed on your computer, you can easily open a PDF document and in a few simple clicks convert PDF to Text. Here's a more detailed description of how you can easily convert multiple PDFs to text in batch.
Step-by-step guide on How to Convert PDF to Text on Windows
Step 1. Start PDFelement
Download and Install PDFelement and run the program and then click the "Open File" button to add your PDF to the program from the location of the desktop.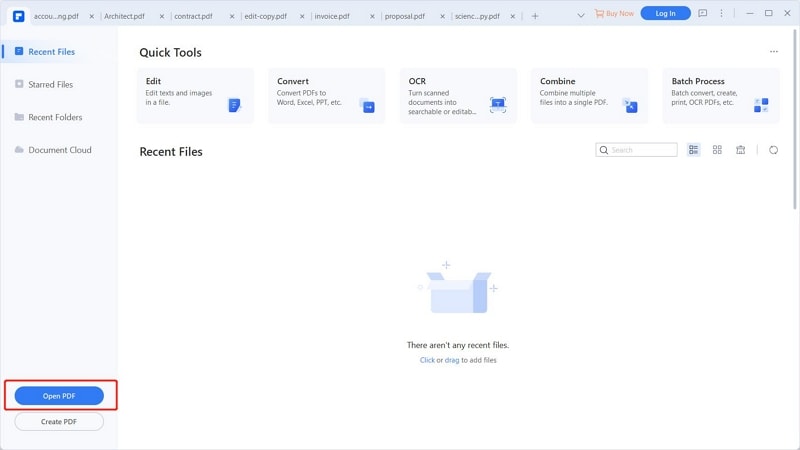 Step 2. Edit PDF Files
After you've start your Program and Opened your PDF document. Then you can go to the "Edit" tab or the "Comment" tab to edit and annotate your PDF. You can edit, markup, add images or even can remove the text in your PDF file.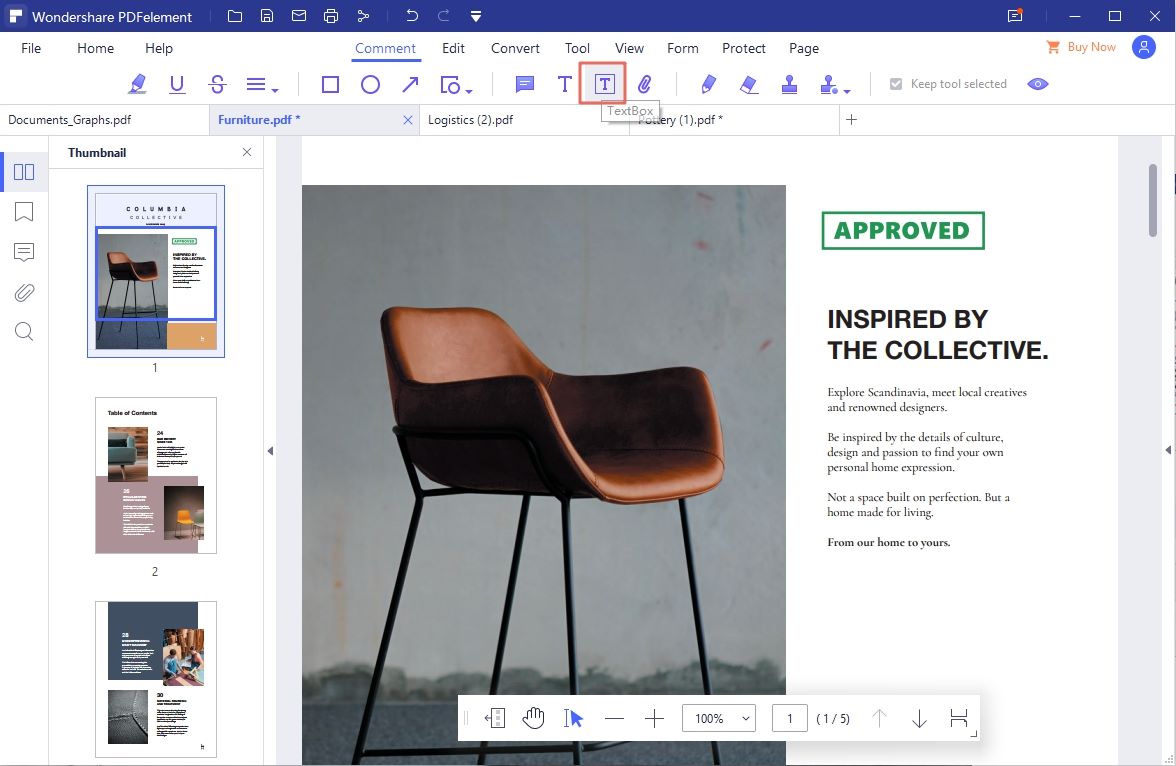 Step 3. Convert PDF to Text
Under the "Home" tab you will see where the output format listed toward the right. Click on "To Others". In a new window, a list of settings appears before converting the PDF file. Choose the option "Convert to Text". It is wise to select the location where you will later access the PDF file. Now, what you are left to do is to click on "Convert". The quick conversion will then begin immediately and then you can easily change PDF to text.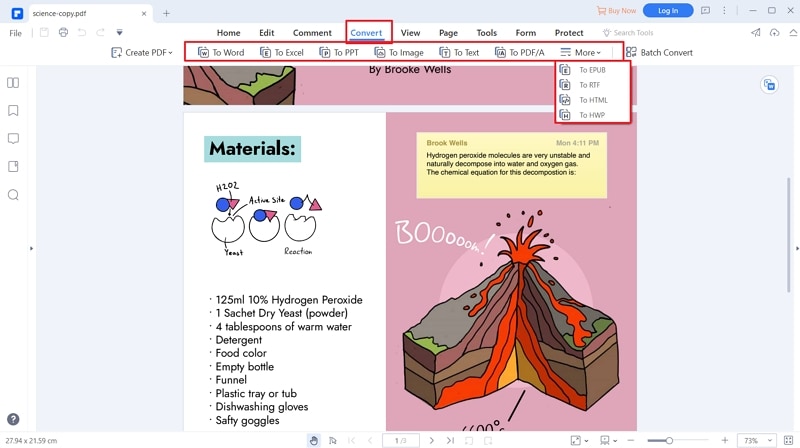 Step 4. Batch Convert PDF to Text
Open PDFelement on your computer and then click on "Batch Process" in the main window.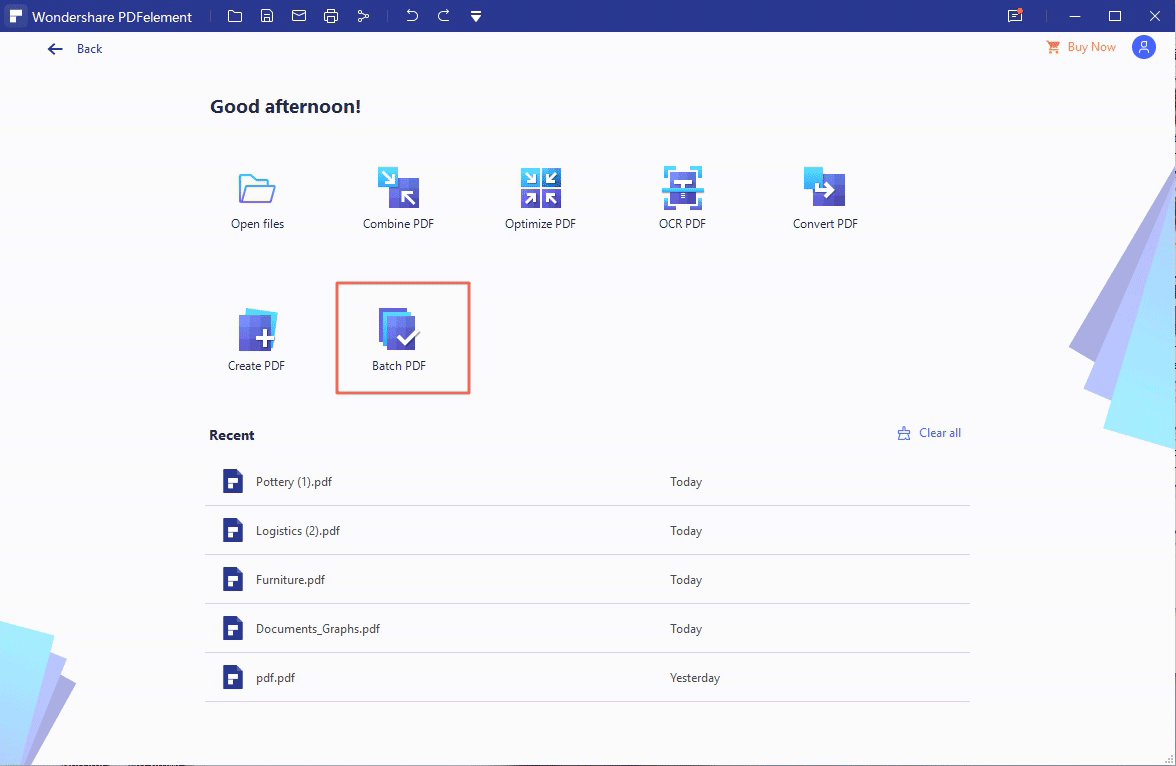 Then, click on "Convert" and add all the files you need to convert to text. In the "Output Format" section, click on the drop-down arrow and select "Text" from the options. Click on "Start" when you're ready and the program will begin conversion immediately.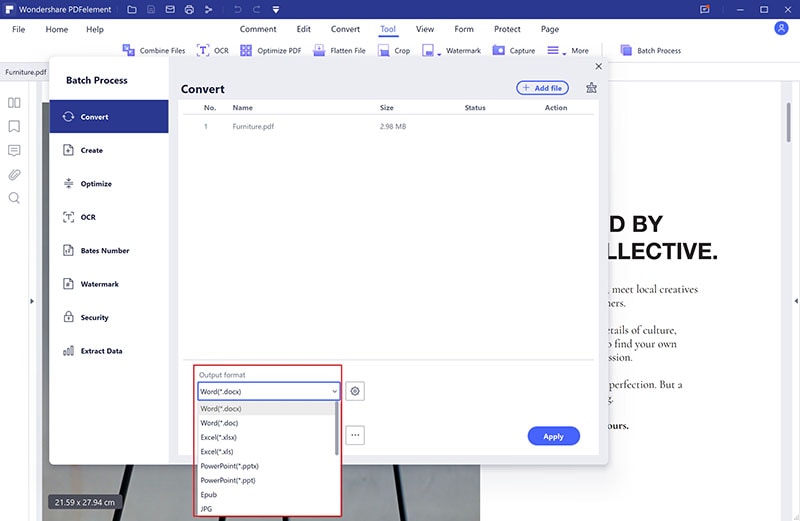 Tips on Converting PDF to Text
You may need to convert PDF documents to Text when you want to easily edit a section of the text or easily share the text. Other uses include:
You need to extract a section of the text and share it with someone without sharing the whole PDF.
You want to use the content on the PDF for research purposes since a TXT document may be easier to keep open on the document.
You can also convert to Text when you want to reduce the space the PDF document takes.
Converting to text may also make it easier to read the content on the PDF.
---
Why Choose PDFelement to Convert PDF to Text
PDFelement Pro is a complex desktop software utility that offers you a wide range of features to customize your PDF files with as little effort as possible. With the help of this PDF file, you can easily turn PDF to text. The application is packed in a simple, clean and straightforward interface. Even though it is coming with a wide range of advanced features, the intuitive settings make sure that it can be configured by any kind of users, even those less familiarized with this type of software. Basically, all you have to do is import the items into the main panel and then start tweaking them. The files can be added using either the browse button or the drag-and-drop support. Taking all things into account, PDFelement proves to be a useful and complex tool that gives you complete customization control over your PDF files.
Main Features This PDF Converter:
Edit Files on Mac/Windows.
Digitally Sign PDF.
Merge, Split, Compress PDF Files.
Convert PDF to Word, Excel, PowerPoint, EPub on Mac/Windows.
Perform OCR to Convert Scanned PDF to Editable One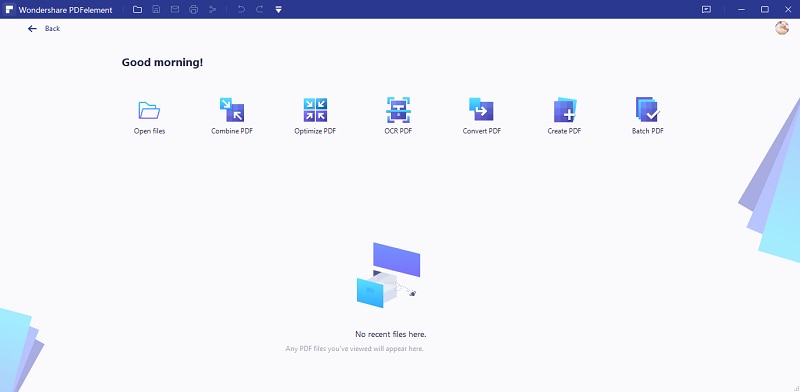 ---
Part 2. Convert PDF to Text online
There are also some online solutions that you can utilize to convert PDF to Text. One of them is PDF to Text, a very popular online PDF to Text converter that makes it very easy to convert PDFs to any format, not just text. It is very easy to use to convert PDF to copyable text online, all you have to do is upload the file or files you want to convert and the program will instantly begin the conversion process. You can upload up to 20 files on to the website and once they are converted, you get a download link to download the text files.
Steps to Convert PDF to Text online for free
Step 1. Open the official website.
Step 2. Click on "Upload Files" button and import desired PDF file to the online tool.
Step 3. Then click on "Download All" button, and you can download the text file on your local computer.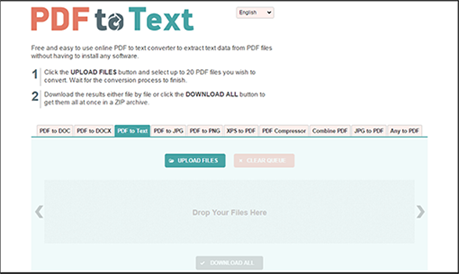 Note: Although online solutions can be a free and easy way to convert PDF to Text, they also have the following disadvantages.
Uploading a sensitive document online could pose a security risk.
You may only be able to convert a few files at a time.
Most online PDF to Text converters will sometimes fail to convert the entire document.