"I have a PDF file with me and I am in need of transparent PNG images from them. I have tried various software and guidelines to convert the PDF to transparent PNG, but still, my problem remains unsolved. Is anyone out there who can help me with it?" is one of the queries I came across the comment section when I surfed the Internet for a clarification regarding PDF editing. In recent days, many are facing issues in converting PDF to transparent PNG. Are you also the one who is searching for a solution to convert PDF to png with transparent background? And are you in a similar situation? If yes, go through this article and you will know on methodologies to convert PDF to transparent PNG.
Part 1. The Best Tool to Convert PDF to PNG with Transparency
In this session, I would strongly recommend you to use PDFelement Pro for PDF to transparent png converter. When there are numerous PDF editors available in the market, why should I use it specifically? The answer is simple as PDFelement Pro is the best PDF editor that supports both Windows and Mac along with various PDF editing options like convert, merge, split, compress and more importantly acts as the best PDF to PNG converter.
There you are and now, you can see the step-by-step procedure to be followed to convert PDF to png with no background.
Step 1. Download and Launch the Program
First of all, download and install PDFelement Pro from its official website and launch the program.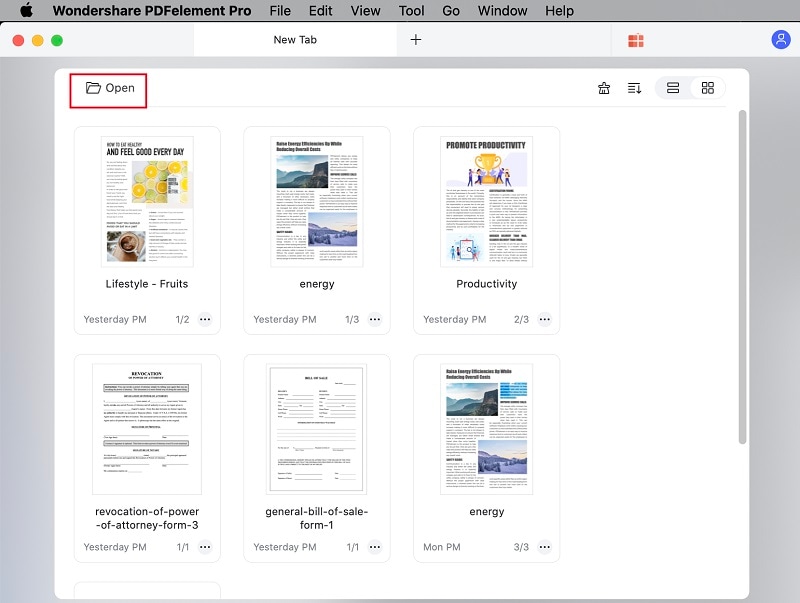 Step 2. Import a PDF
Once the software is launched and ready to use, import the PDF file from the folder that has to be converted to transparent PNG format. You can make use of "Open file" option that is available on the left pane of the window.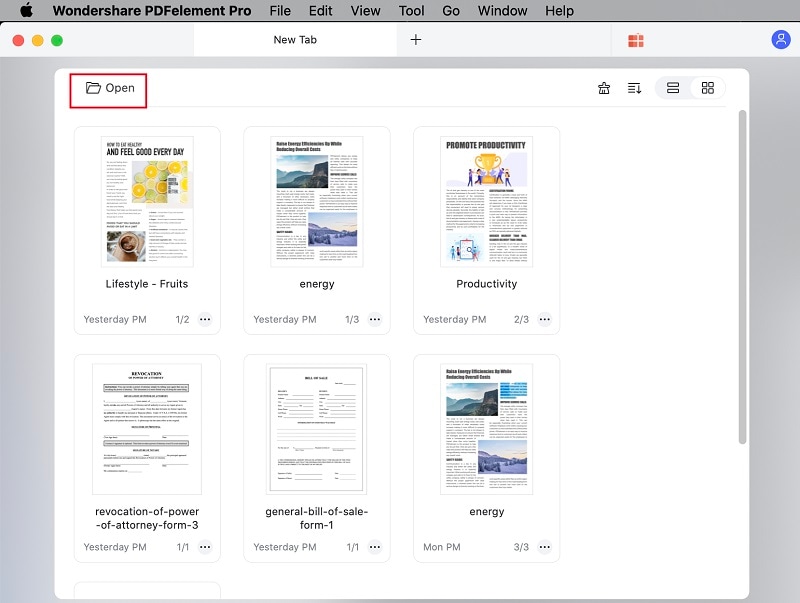 Step 3. Make PDF Background Transparent
Now, to make the PDF Background transparent, you can make use of visiting the Tool menu>go to the Background tab> there take the help of "Remove" action if you add background. Once, the editing is over, you can proceed to the next step.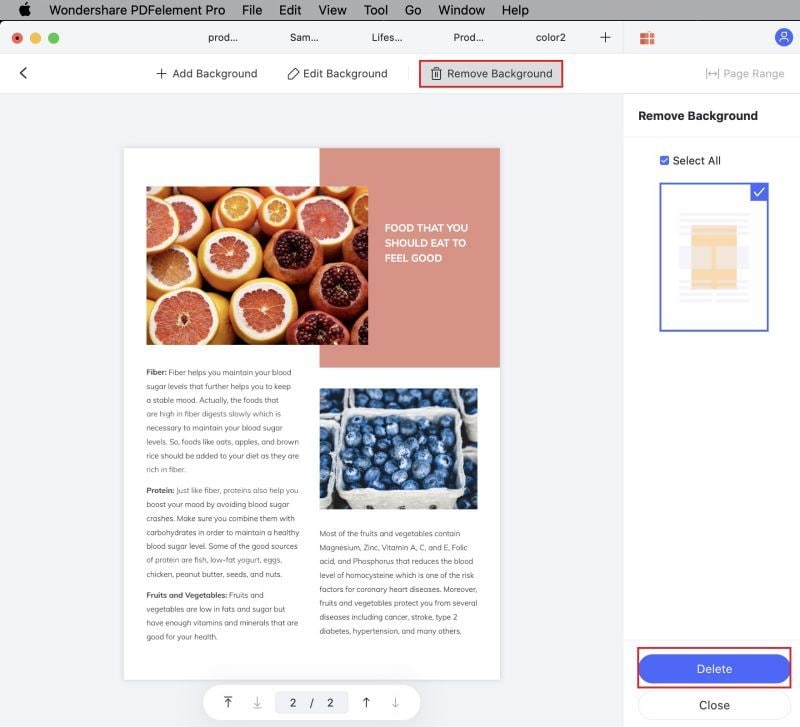 Step 4. Convert PDF to PNG
To convert PDF to PNG format, hit on "File" > "Export To". You will be able to see various options like "excel", "pages", "image" and many more from the pop-up menu. Choose –"image"-"PNG format" option. Then click on "convert" button and conversion will be performed in software. Once, PDF conversion is completed, PNG files will be saved to the destination folder with a transparent background that can be reviewed later.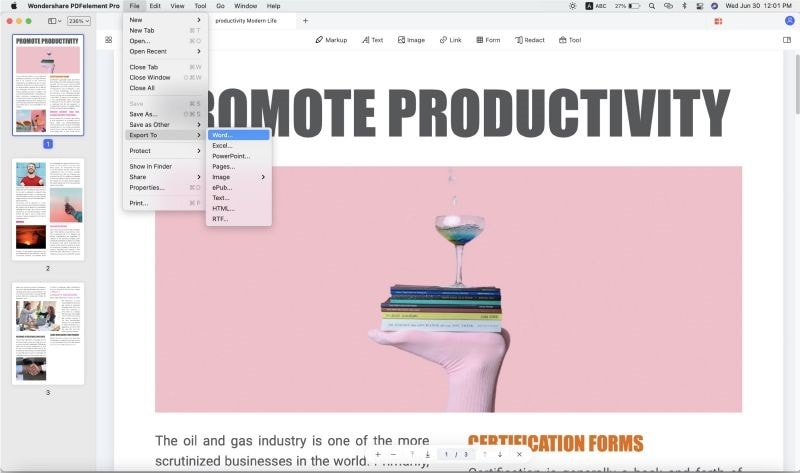 ---
Why Choose PDFelement Pro to Convert PDF to Transparent PNG
PDFelement Pro the best alternative for Adobe Acrobat is cheaper, simple and affordable to use. PDFelement Pro supports all Mac versions including iOS 10.13 High Sierra, Yosemite, and others. It acts as the best navigator and provides a well and a good user interface for its customers.
It sets as an irreplaceable application that incorporates a wide range of converting, editing, creating and signing options applicable for all PDF files. This software has a standard set of tools that allows you to create password, watermark, bookmark, redact and share PDF. More importantly, it is proved to be an important PDF editor for business solutions as it is safe and secure.
Key Features of PDFelement Pro:
Helps you in taking full control of PDF documents.
Helpful in editing the texts, images, pages, forms etc.
Additionally, allows you to highlight, underline texts, add notes, text box, free-hand drawings, and stamps to PDF files.
Helps you to convert PDF files to HTML, Word, EPUB, pages.
Allows you to split a single PDF file into several PDF files.
Helps in performing OCR over scanned PDF files.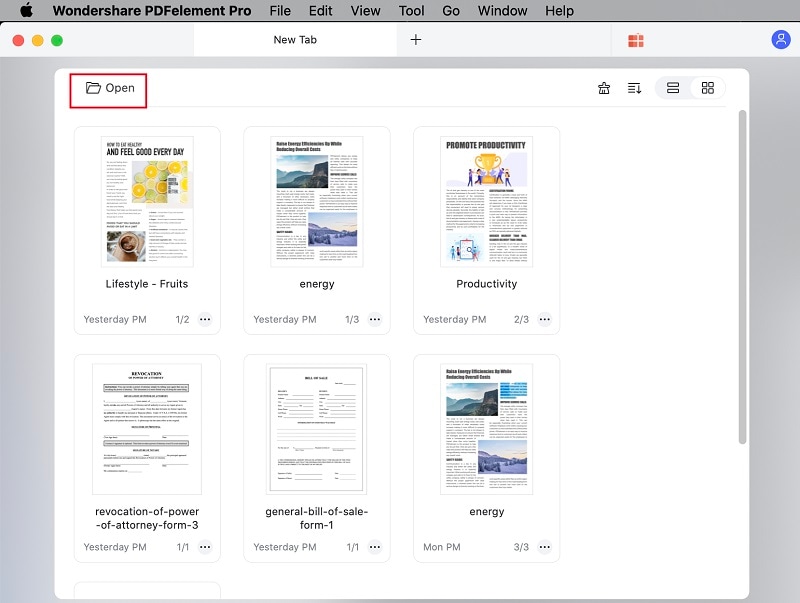 ---
Part 2. Convert PDF to Transparent PNG with ImageMagick
ImageMagick, a ready-to-run binary distribution based software is available for free for its customers to create, compose and edit images based on the bitmap. All forms of images from PNG, JPEG, JPG to SVG can be read and written using ImageMagick covering overall 200 formats. ImageMagick is a combination of multiple programmes written in various programming languages like Magick++, Lua, G2F, PHP, JMagick, IMagick, RMagick and many more. The specialty of ImageMagick is that it uses "Command-line" to execute its functionality. ImageMagick runs well on Linux, UNIX, iOS and Window platforms.
ImageMagick is a command line tool that can alter or change the form over bitmap pictures. Thus to convert the PDF to transparent PNG, the following steps will assist you:
Step 1. Launch the application: To begin with, install the ImageMagick application and launch it. Once you are done, you will be directed to the command window.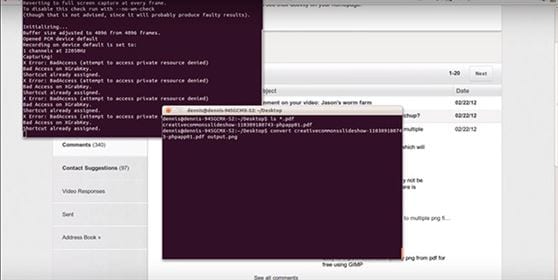 Step 2. Convert PDF to PNG: Once the command prompt window opens, you need to enter to the command line with the following code, "convert file (input PDF file name).PDF output.PNG" and press "enter". The code will be executed in a few seconds.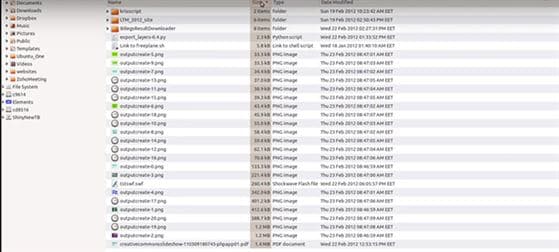 Note: To remove the image background we need to follow a few more steps:
Enter the following code to the command prompt to remove the image background:convert test.PNG -transparent white transparent.PNG

Step 3. View images on Image Viewer: The resultant PNG files will get stored in a folder and with the help of image viewer, you can view the files.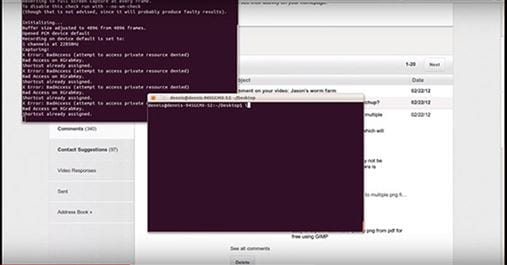 I hope now you all will be able to convert PDF to transparent PNG format when it is necessary and more importantly if your friends or colleagues face the similar problem, you can help them out. Am I correct?