When handling PDF documents there are not many programs to choose from. This is a real problem for people who use PDF regularly; documents in PDF format are read-only. Hence, if you want to convert PDF to web page, you are going to run into problems. You only have Adobe Acrobat and a few alternative options to pick from. If you want to edit PDF documents or convert them to a webpage, you need to use the right tools. Hence, we will be exploring the best tools, PDFelement Pro, to use for editing and converting PDF documents into web pages.
Part 1. Convert PDF to Web Page with Adobe Acrobat Alternative
A fantastic Adobe Acrobat Alternative is PDFelement Pro. The PDF editing program provides a lot of options for editing and converting PDF documents. If you need to turn a PDF to web in just a few clicks, then PDFelement Pro is the best choice. This PDF to web converter lets you edit PDF content as if it was a Microsoft Office document. If you need to make quick changes to content then PDF Pro Editor is the best choice.
How to Convert PDF to Web Page
To convert PDF to web form, you need only follow the simple steps outlined below.
Step 1. Open a PDF File
Download and install PDF Pro Editor 6 from the PDFelement Pro website. Open the file by going to the welcome screen and clicking on "Open File" button, then you can import selected PDF file from local folder. Or you can simply drag and drop the PDF file from your desktop onto the "Convert PDF" tab on the welcome screen.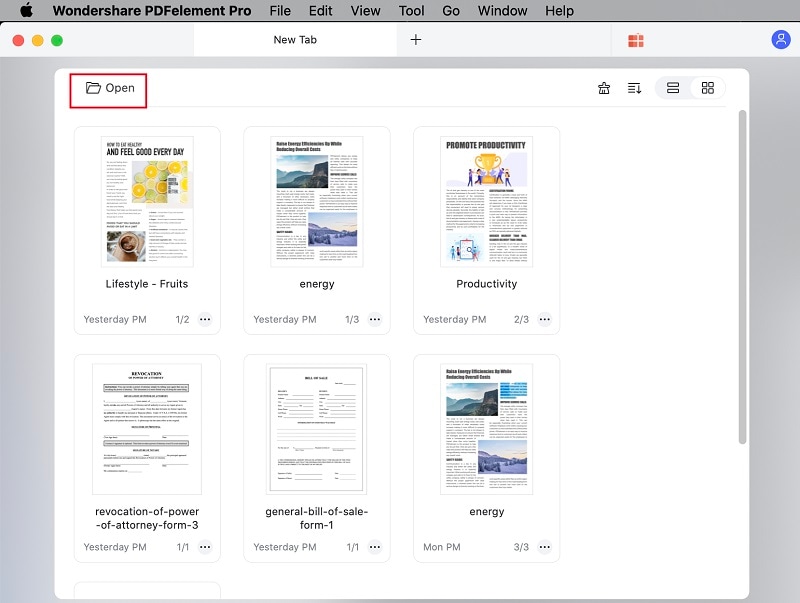 Step 2. Select HTML as the Output Format
Open the document in PDFelement Pro. Click on the "Convert" button and select "To HTML" as the output format. You can customize the converted document by going to clicking on "Options" on the right hand menu.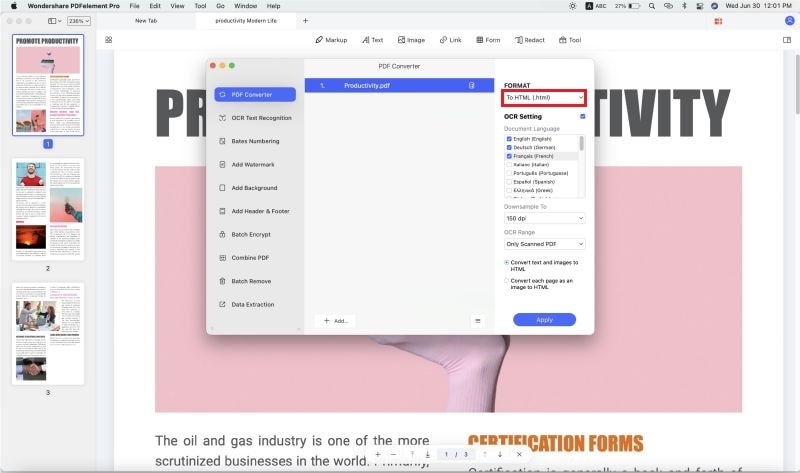 Step 3. Start PDF to HTML Conversion
After customizing settings and saving the destination for the converted folder. Choose to convert and click on "Convert" button to turn PDF into webpage.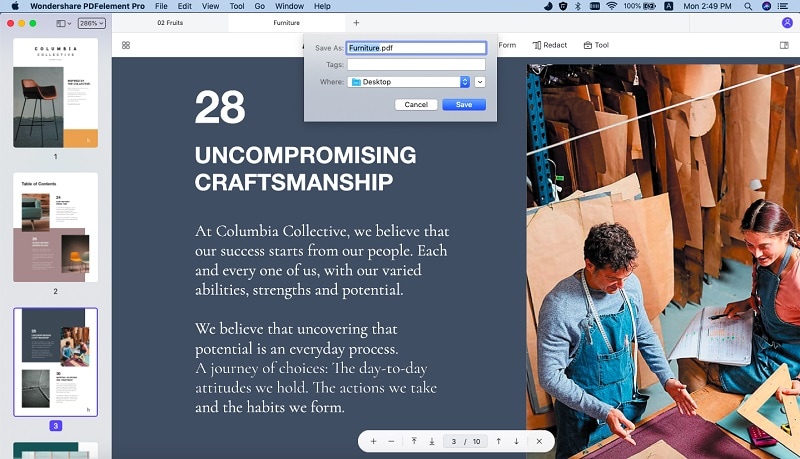 Step 4. Batch Convert PDF to HTML
You can convert several PDF documents to HTML in a single transaction. The procedure is called "Batch Processing". It is a simple process and will only take minutes to complete. You need to go the welcome page of PDFelement Pro. There is an option called "Batch Processing", click on it, to start the process. On the new opened page, click on the "Add Files" tab to add the files you want to convert. Then click on "Convert" on a tab in center to start to convert PDF to HTML in batch.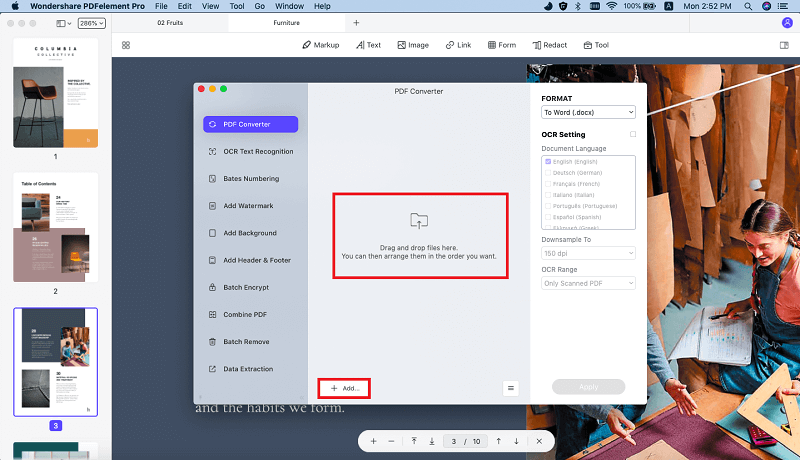 ---
Why Choose PDFelement Pro to Convert PDF to Web Page
PDFelement Pro is perfect for converting pages into different formats. Converting PDF is normally an arduous process because you have to use different sources depending on the format you want. However, PDF Pro Editor has several different formats to choose from, you can convert PDF to website HTML, EPUB, Image, PowerPoint, Excel, and Word. Writers, sectaries, and office workers using PDF save a lot of time when using PDF Editor Pro. Converting and editing documents can now be done in a matter of seconds.
Key features of PDFelement Pro
Fill out forms in PDF format.
Add passwords to secure PDF documents.
Add and edit text/images in a PDF File.
Do free-hand drawings on PDF documents.
Edit and convert scanned PDF with advanced OCR feature.
Easily create PDF from Word, PPT, Excel and other file formats.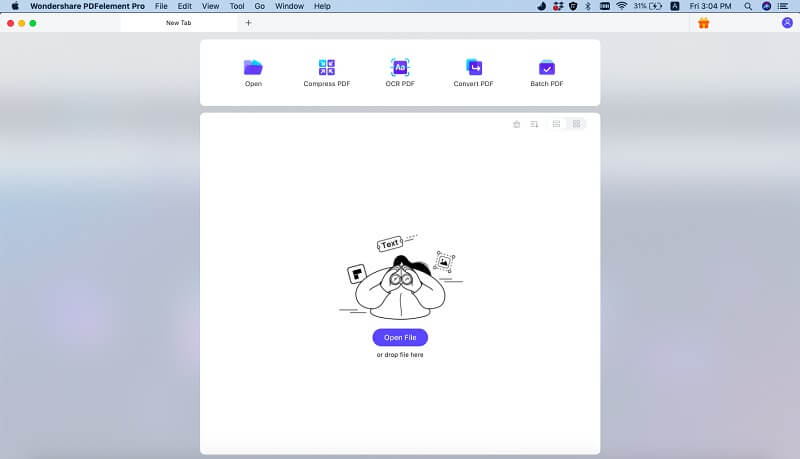 ---
Part 2. How to Convert PDF to Web Page in Adobe Acrobat
Adobe Acrobat is your one-stop shop for all things PDF related. The software is constantly being improved by allowing users to do more in less time. The latest versions of Adobe Acrobat allow you to do several functions. Some of these functions include:
Editing text and images.
Combine multiple PDF files.
Edit PDF forms.
Distribute forms.
Store documents in the cloud.
Place passwords and protection.
In addition to new functions, the latest form of Adobe Acrobat optimizes current functions. For example, you can now convert PDF to web form with just a few clicks of a button. Previous versions of PDF had a lengthy process of converting pages to a different format. Converted pages can even be optimized further based on your preference. PDF can host many of the elements normally found on an HTML web page. Hence, you need only convert PDF to HTML and it will be ready, though you still have to make adjustments. To convert PDF to HTML follow these steps:
Step 1. Open Adobe Acrobat. And then go to 'Tools' > 'Export PDF' All the available formats will be listed. Choose HTML. If there is more than one version of HTML available, choose the one you want before proceeding.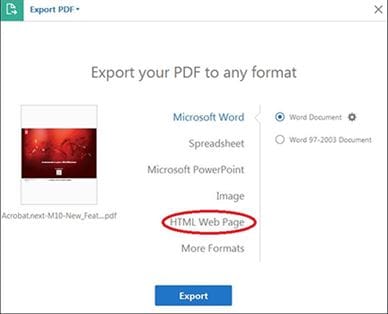 Step 2. Click "Export" to bring up the "Export" dialogue box. Select the location to save your converted file. Click on "Save" to convert or export the PDF document.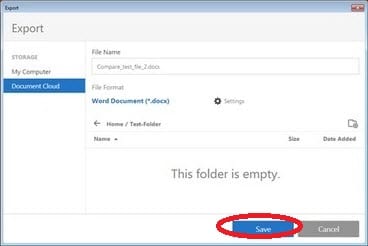 Step 3. You can configure the converted page before exporting by going to Edit > Preferences > Convert from PDF.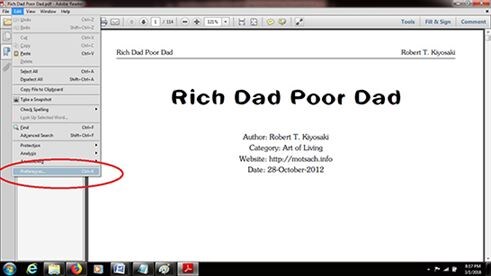 ---
Part 3. How to Convert PDF to Web Page Online for Free
There are plenty of options for converting PDF to web page online for free. Converting online is a fairly simple process. You need only upload the files onto the website and wait for the conversion to happen. You do not have to download any extra software or make additional purchases to use an online PDF to web converter. An online converter is an excellent tool if you do not need to convert PDF documents regularly. There are plenty of websites to choose from but the website we choose for this example is zamzar.com.
Step 1. Visit the official website of Zamzar. Select "Choose Files" to upload files stored on your hard drive. If you wish to convert a URL click 'URL' then copy and paste the link onto the field is given.

Step 2. Choose the format: Click 'Convert files to' and choose "HTML".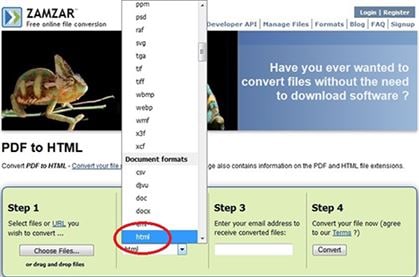 Step 3. Add your email address. The converted file will be sent to this email.

Step 4. Click on convert file, and wait for the email. Conversion takes a few minutes.