The internet plays the main role to express your thoughts and ideas. The perfect way to extend yourself is through the internet pages. Well, yes you are right we are talking about HTML pages and links. Have you ever noticed, why? The correct answer is that they are compatible with all websites, social media platforms that apply PDF to website link also. By contrast, the PDF format might be popular but that cannot deny the fact that it lacks the user-friendly concept. Obviously, we have to convert PDF to website link to make it available for the wide internet user base. In this article, we are going to discuss the PDF to link converter deeply. So, just have a glance at the tools and its role in PDF to URL link.
Part 1. The Best PDF Converter to Convert PDF to Website Link
If you wholeheartedly are willing to convert PDF to website link, make sure that your PDF document can be accessed by other people too. In this way, you will be choosing the right option that will last long. Am I, right?
Let us introduce to you the all-in-one software namely, PDFelement Pro. This software is exclusively developed for all, both professionals, and non-professional users. PDFelement Pro will change your path completely once you fit on it for PDF editors. Also, it is a perfect tool to go about all PDF editing needs to enhance your document usability and accessibility by all.
How to Convert PDF to Website Link
As the best PDF to link converter, PDFelement Pro is very easy to use. Following steps will show you how to convert PDF to web link with ease.
Step 1. Start PDFelement Pro
Start the program by downloading the PDFelement Pro and install it on your computer. Spend a few minutes to complete the installation process.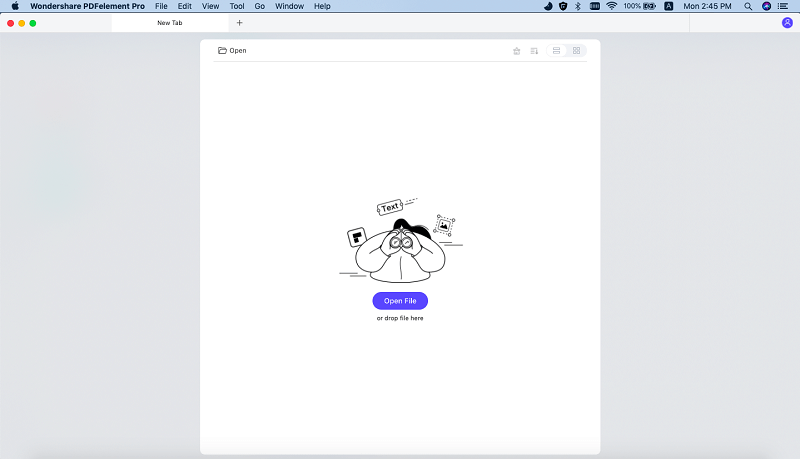 Step 2. Import PDF Files
In this step, import the PDF files from your personal computer. After installation, you will get the main wizard with the choices creates, convert etc. At left side bottom, you will have an option "Open files". Click on the tab and choose the PDF file from the personal computer.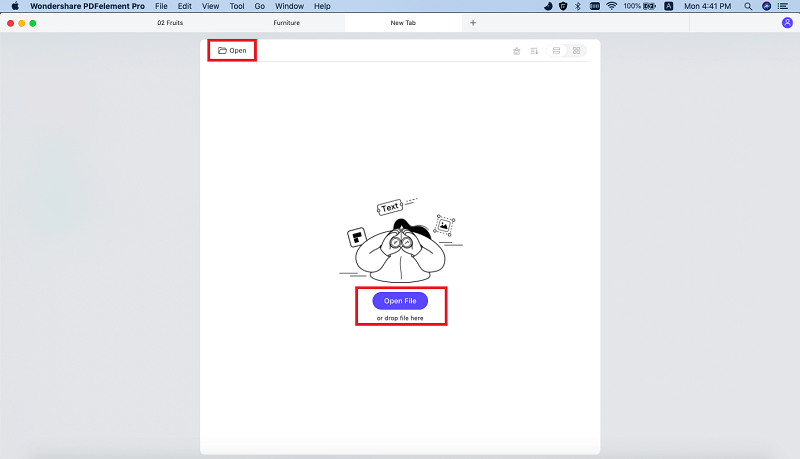 Step 3. Select HTML as Output Format
Now, your PDF will be opened automatically. Choose the menu "Convert" present at the top of the window. You will see few choices below such as To Word, To Excel etc. Select "To HTML" and set it as the output format.
Step 4. Save PDF to URL Link
Now to answer the question, how to save the link to PDF? You just need to save the changes you have made and then click on the "Convert" button on the right side toolbar. The PDF will get converted to HTML easily. That website link you can use anywhere to post on social media, your blog or website, actually anywhere. You can access that link from output folder.
---
Why Choose PDFelement Pro to Convert PDF to Website Link
If you have the desire to choose the best tool that will do all tasks whether small or important ones on your PDF files, its management, and conversion related issues then you might as well need something that can be effective for years to come. Then simply go for PDFelement Pro to help you retain the original view of PDF without getting any complexity. Many tools won't assure the real aspects like PDFelement Pro does. With this, you can create PDF from another format, combine it all together there and extract the specific details alone. It's all your own choice. But don't forget, PDFelement Pro is the best solution for all your PDF problems and getting the best solution is always advisable. Here, we have listed a few more features of the PDFelement Pro to make you choose the right one:
Key Features of PDFelement Pro
It is easy to edit the images, text, and URL directly from PDF using PDFelement Pro.
You will be independent to create the PDF and forms too.
Scan each PDF and perform the OCR manipulation.
Batch conversion is more convenient instead to work with PDF one by one.
Convert PDF to HTML, Word, Excel, and ePUB.
Convert HTML, Word, Excel, and EPUB to PDF.
Thus we can say that the PDFelement Pro is the best tool among the other PDF to link converters. It won't consume your storage space and additionally, the interface is user-friendly in all aspects. There are no restrictions to get download the PDFelement Pro since its features are same for all end-users.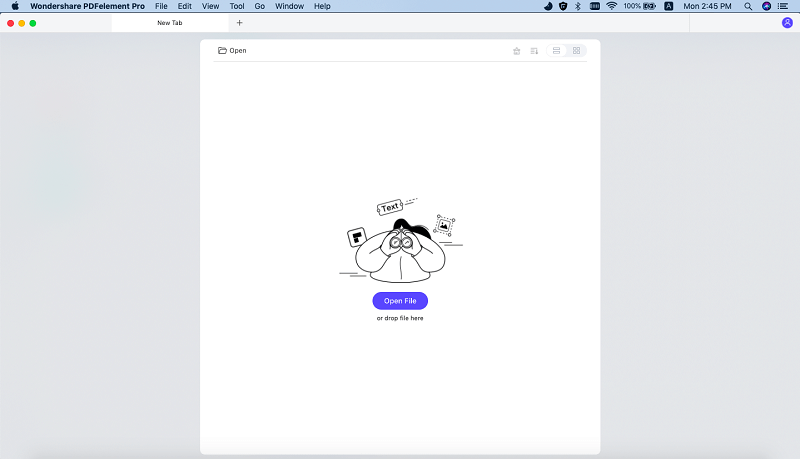 ---
Part 2. Convert PDF to URL Link online for Free
Though many users would love to use the online tool instead of installing a third-party tool on their system, the fact of the matter is the storage problem. The third-party tool might consume a large amount of space so, to get rid of the problem an end-user will look forward to the online tools. One such example is PDF invest in tech which is the online tool available to convert PDF to online link. This online tool is specifically designed to convert PDF to URL link formally. There are easy steps to learn and implement how to save the links to PDF. Sounds impressive, right? Let us see the steps along with the screenshot to convert PDF to online link:
Step 1. Open the official website of the online PDF to link converter.
Step 2. Upload the PDF file to convert PDF to link by clicking the button "Select the file".
Step 3. There is an option to preview the HTML layout. Click on the button "Preview".
Note: That's it! You have converted the PDF to HTML online without the hassle.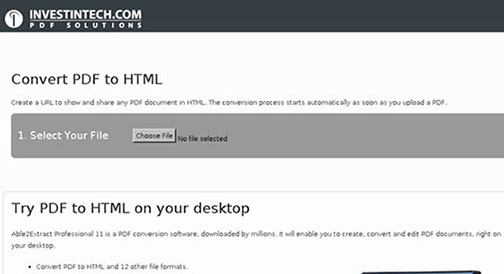 ---
Part 3. Tips about Converting PDF to Website Link
Now, it is the time to understand certain important things related to PDF website links. For example, why would anyone want to convert PDF to URL link and what are the challenges one can face during the conversion process. So, just read out following information to grab more details about converting PDF to a website link.
Under what circumstances a man needs to convert PDF to URL link:
The conversion is a must if you wish to convert offline script mode to be online via URL link.
The process will be difficult if you convert a single page in PDF alone.
To facilitate the user navigation process HTML will be a good choice.
You cannot share PDF file in social medias perhaps HTML will be accepted.
Common Issues on Converting PDF to URL link
Sometimes, the input and output may be removed or misplaced.
I In many cases, the PDF file won't exist and says "This file doesn't exist".
Compatibility will be less when compared to the original PDF file.
Some features will be automatically inherited when the conversion proceeds.