Usually, people want to know how they can convert a Microsoft Word document file or Excel, to PDF, for reasons associated with archiving, publishing, just to name but a few. But when it comes to convert PDF to word or excel, anyone in a studying and researching environment will tell that the information locked in a PDF file are difficult to manipulate for your specific needs. No worry! Below we will show you the easiest way to convert PDF to Word Excel.
The Best PDF to Excel Word Converter
People usually, copy-paste the data from PDF, but the text pasted will be a little bit skewed, fonts changed and paragraph formatting will be entirely different. You can find time to re-edit and reformat the document, but there are faster and more convenient ways you can easily convert PDF to word or excel. The simplest way is by using a good PDF to excel word converter.
PDFelement Pro - The Easiest Way to Convert PDF to Excel and Word
There are many of these converters you can find out there, but I recommend PDFelement Pro. It is one of the most effective professional PDF to excel word converter. With this PDF converter, the layout of the output file looks exactly the same; nothing distorted in between. It comes with the most powerful tools that allow you to editing a PDF file as easy as editing an Excel file or Word processor document. This PDF editor has a built-in OCR technology that allows you to transform even the image-based PDF files to text, and you can actually modify those documents as you want. If you also need to annotate a PDF document you can do that easily with this software.
More Features of This PDF COnverter
You are not only able to convet a PDF to word and excel, but you can also convert to other formats, such as PPT/HTML/EPUB and many more.
It allows you to edit/ convert native PDF and any scanned file thanks to OCR technology on this software.
You can fill out different PDF Forms effectively. This software automatically highlights the interactive fields for you to fill out a form without any hassle.
You can also create as well as edit PDF forms from the downloaded templates.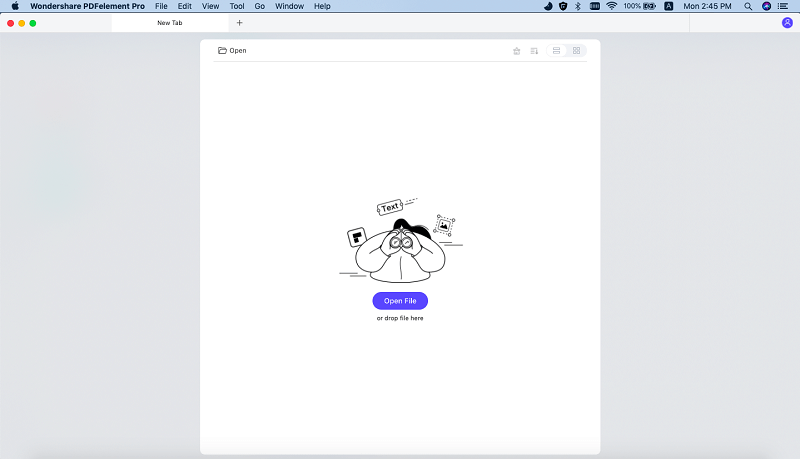 ---
How to Convert PDF to Word and Excel
Step 1. Launch the PDF editor and import PDF
All you need to do is; download, install then run the software on your Mac. After successful installation, you can click on the "Convert PDF" tab on the main tab to open the conversion window. Then drop your file to the pop-up window. Alternatively, you can hit on the " Add Files" button for multiple PDF conversion.
Step 2. Select output format and start converting PDF
When the PDF document is successfully imported, unfold the output format menu. Choose the format you need from the list. You can choose Word or Excel. If you have scanned your PDF file, you can turn to the OCR features. Use your skills to customize the page range, then click "Convert' to begin the conversion process.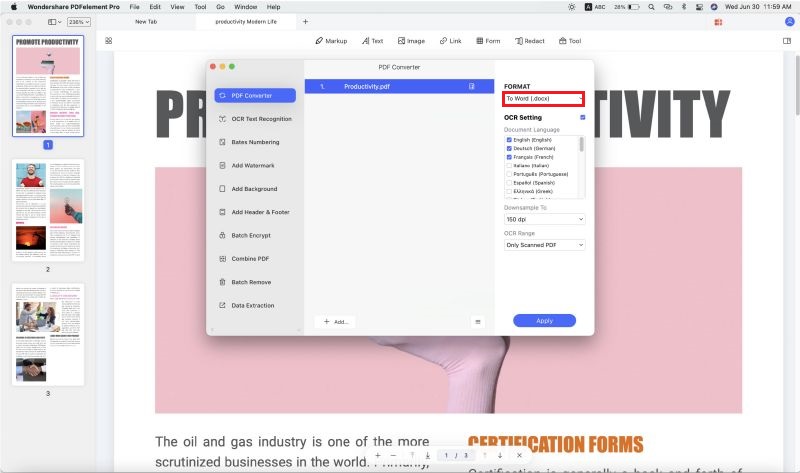 If all you need to edit or modify your PDF, just click "Edit". If you some of your files needs to be deleted or you want to add extra pages or replace a particular page, go to the right side of the main menu and choose the option beneath it.