Extensible Markup Language (XML) is an important language used for data description and structuring in web design. It is also an important format for data transfer and storage in different programs. It is thus important that you are accurate when writing XML codes. One of the best ways to do this is to be able to convert your XML to text so that you can easily read and check for errors and make revisions before converting back. To convert XML to PDF, you need the help of a special tool. One of the best tools to use to convert XML to text is the PDFelement Pro.
Part 1. How to Convert XML to Text with PDFelement Pro
PDFelement Pro is a powerful tool that easily converts XML to text. It comes with many excellent features that make the process fast, efficient and secure. In addition, you can use it to convert your other document to 30 different formats. You can also use it as an editor to edit all your files and protect your PDF file with a password. If you want to share your XML file with a fellow software engineer you could simply use this tool to convert it into a text document. Therefore if you are still wondering how to convert XML to text then follow these steps:
Step 1: Open your XML using your Browser
Simply locate your XML file on your computer and double click on it. It will automatically be opened in your default browser. Alternatively, right-click on the file and then select open using browser, this will open the file via your browser.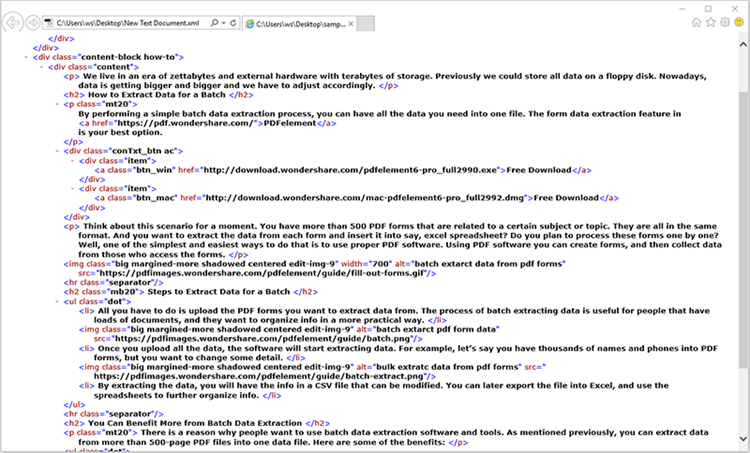 Step 2: Print the XML
Next click 'Print' option in the browser then choose 'Wondershare PDFelement' as the printer to be used to print the XML file. This is an important step because you need to get your XML file into the PDFelement Pro tool for easy conversion.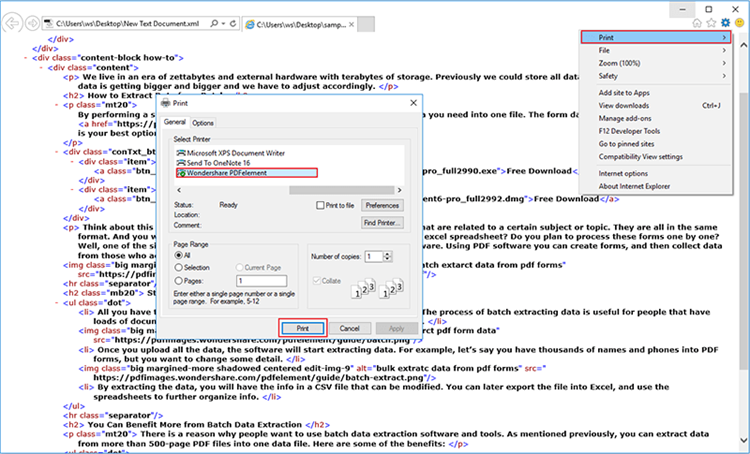 Step 3: Convert your XML to Text
Now click the 'To text' icon under 'Convert' to start the conversion process. Next, select the folder to save the file. You can now check it and use it as you wanted. On the other hand, you can edit the file before convert it into Text.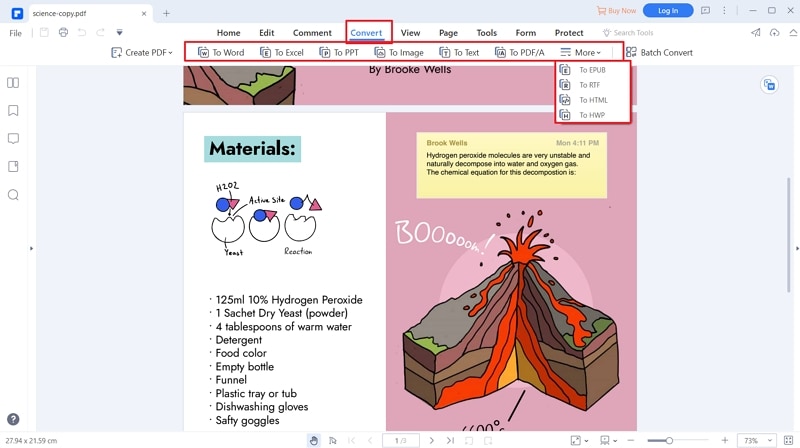 ---
Part 2. How to Convert XML to Text Online
To convert your XML to Text online you need to use a special online tool for the conversion. One of the best tools to use here is the Onlineconvertfree. It is easy to use and you don't have the problem of having to download and install additional software on your computer. This is particularly an effective way to get things done if you are not a professional web developer or programmer and all you have is a one-time desire to have a look at the XML file of a particular program. To convert online follow these steps:
Step 1: Load your XML file
Navigate the site to find the load button and click on it. A window will open where you have to search and find your XML file on your computer and click to load it. This should take just a few seconds for your file to be loaded.
Step 2: Convert XML to PDF online
Now with your file loaded click 'Convert to' and choose 'Text' as your output format. Wait for a few seconds you will receive the result. Now you can use the text as you wanted.