PDF has become a highly accessible format, not because of its advanced editing capabilities, but also, because these documents are easier to read. This format looks great on screen and can give the user a similar feeling like that of reading a book. But, PDF does have its share of disadvantages one of which is that it does not allow you to edit the words contained. This is the reason there are tips available on how to copy a PDF to Word and also other dedicated software that converts the document.
How to Convert and Copy PDF to Word
PDFelement Pro - The Best Way to Copy Text from A PDF to Word
But how do you choose the best converter that best fits your requirements? Well, we're here to tell you about PDFelement Pro a PDF to Word converter for Mac and all the exciting features that it contains. This is a fantastic tool that gives you full control over your PDF documents and lets you do simple tasks like the rotating, cropping, inserting, deleting, adding watermarks, and others inside of the document.
Key Features of PDFelement Pro
Edit PDF documents: You can easily edit various features of PDF format which include changing the font style, font size, make the words bold, italic, etc. Using the Insert tab, you can also add more information like bookmark links, watermark, text, pictures while not losing any appeal of the document.
Create or convert PDF documents: Using PDFelement Pro, creating and converting PDF documents into other formats become incredibly easy and reliable. You can save a document in other file formats like PowerPoint, MS Word, HTML, text, image, etc.
Password protect a document: You can now protect your document files from unauthorized access by blocking it with a password. This feature ensures that the confidentiality of your document is never breached.
Utilize OCR: Using Optical Character Recognition (OCR), you can digitalize your documents by giving users the option to edit, copy, and convert image files into other formats. OCR can be purchased as an additional plug-in and is mighty useful for advanced editing.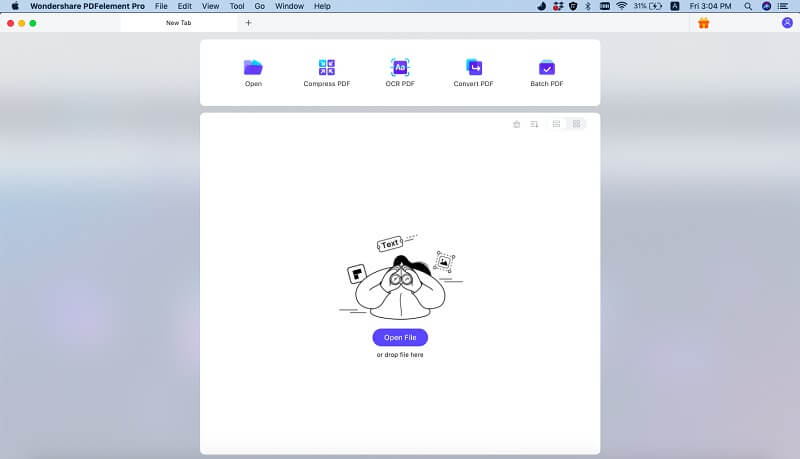 ---
Steps to convert and copy from PDF to Word
Step 1. Launch the PDF editor
Using this editor tool, you can easily copy pdf to word for Mac. Just download and install PDFelement Pro on your Mac. Open the program on your Mac and click on "Convert PDF" tab to activate the window for conversion.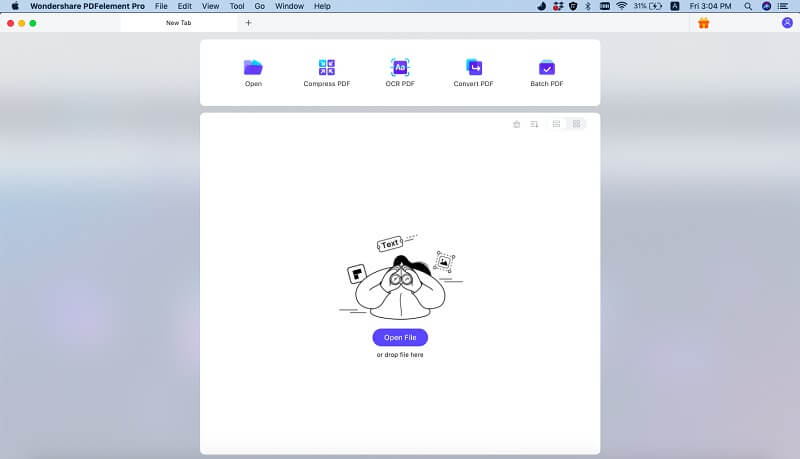 Step 2. Choose Word as the output format
Select your chosen PDF file and tick on "To Word" under the "Convert" menu. Now, you can provide a page range and add more PDF documents here by clicking on "Convert" button under "Batch Process" tab on the welcome Page.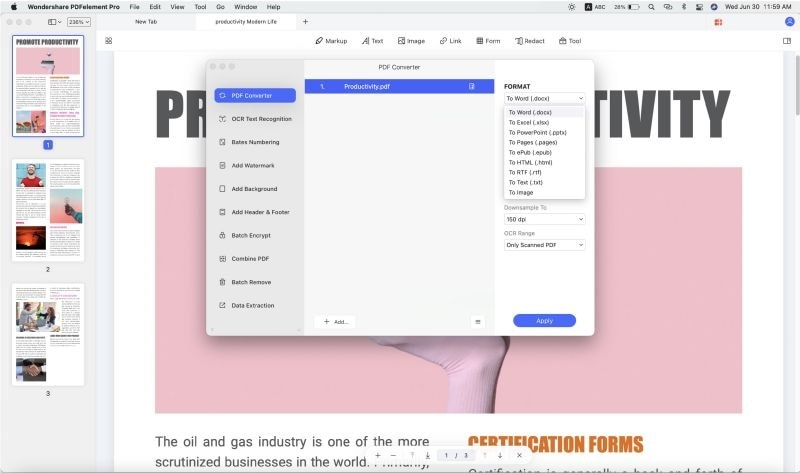 Step 3. Start converting PDF to Word
In the final step, convert the PDF document to Word for Mac so that it becomes ready to copy pdf into Word. Simply click the "Convert" tab on the top right end and a dialogue box will appear to let you make some final changes before converting the file to Word format. You can keep on continuing to edit and export in other formats in the easiest way possible.