You have typed your eBook, designed your book cover and ready to publish your eBook. You even have your ideal platform for publishing your eBook, but you are not sure how to convert your eBook into EPUB format. If you want your eBook to be accessed, then your eBook needs to be in EPUB format. If your eBook is in PDF format it becomes problematic because PDF is read-only. So the question is how to create EPUB from PDF? The solution is PDF editing software. You need only pay a single price for a software package to create, edit, and convert PDF documents into EPUB format. The best software package is PDFelement Pro.
The Best Tool to Create EPUB from PDF on Mac Users
PDFelement Pro is the best tool to create EPUB from PDF format. This PDF editor works with both PC and Apple computers. Even if you are creating an eBook using MAC, PDFelement Pro is the best choice. The PDF editor lets you change text and images as you see fit. It would be like Microsoft Office documents. PDFelement Pro gives offers you chance to change your PDF content to EPUB format. The software offers a capacity to make changes and publish eBooks. PDFelement Pro makes creating and publishing eBooks easier to manage for the sole author. If you want to create EPUB file from PDF using PDFelement Pro, then follow these steps.
How to Create EPUB from PDF on Mac
Step 1. Open a PDF File
First thing you need to upload the document on PDFelement Pro. For that you have to click on the "Open File" button on the welcome page of this PDF editor, and select the file from local folder to open.
Step 2. Edit PDFs using PDF Editing Tools
Click "Edit" on the toolbar above to make changes in terms of text, images, adding watermark, cropping etc. You can choose and edit the PDF page to make it more interactive.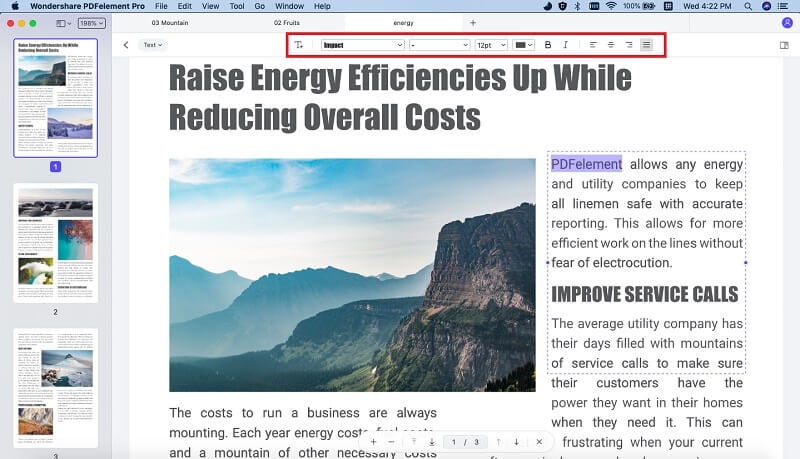 Step 3. Select EPUB as the Output Format
Now, let we move to the process of selecting the output format. For that, go to "Convert" option under menu and choose "To EPUB" option. Here you can also give a page range on the right side toolbar, for a case you need only few or particular page range.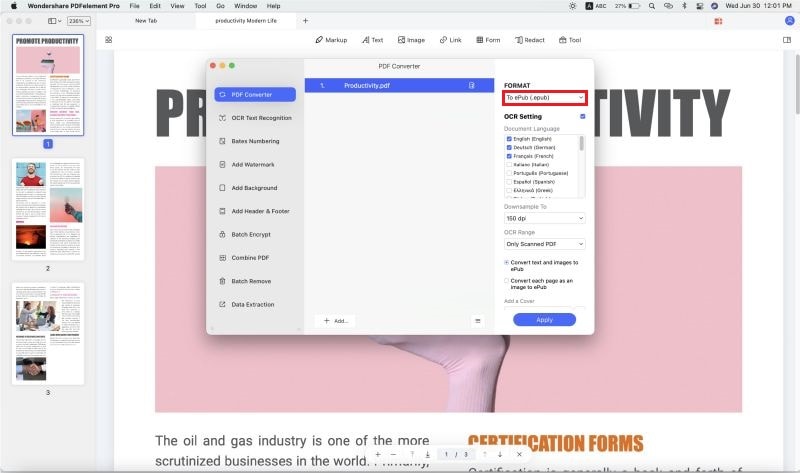 Step 4. Create EPUB from PDF
The last step is to click on the "Convert" button to start the task of conversion from PDF to EPUB format. Thus, following above process will enable you to create EPUB from PDF on a Mac system.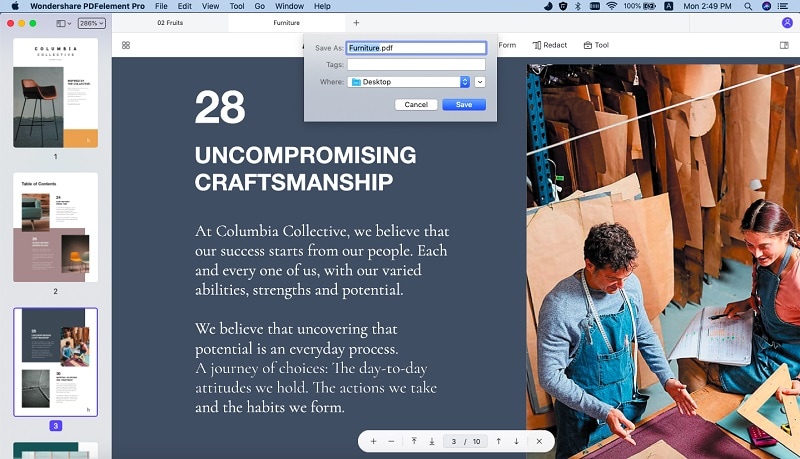 ---
Why Choose PDFelement Pro to Create EPUB from PDF
PDFelement Pro is the best choice for self-publishing authors because they have the power to convert PDF to EPUB. Using the software saves you a lot of headaches when using PDF files. All you have to do is pay a one-off price for the software package and you can reap benefits. As an author, you can streamline your editing and publishing process in the eBook.
If you are interested in using PDFelement Pro, you should know there is a comprehensive guide on the official website. The user guide provides detailed information on how to create EPUB from PDF files. New users will not have a problem adapting to the software. There are two different versions of software, a professional and standard edition software. The professional edition offers more features but has a higher price point than the standard edition. PDFelement Pro works on both Windows and Mac operating systems. The software is available in eight different languages.
Key Features of PDFelement Pro:
Modify all components of PDF document including images and text.
Integrated with OCR technology to convert PDF documents.
Protect information using passwords, encryption and watermarking.
Customize PDF documents including headers and footers.
Redact PDF files and pages permanently.