For those who do not know how to create a web page using the HTML markup language, it is now possible to create web page from PDF file. Creating a web page in this way is easy for coding novices, since they can simply create the PDF file and then convert it into a web page. All the images and links will be as designed, ensuring that you get exactly what you create. PDFelement Pro is a PDF editing tool that also allows you to convert the PDF file into a web page.
The Best Tool to Create Web Page from PDF
When you want to create web page from PDF, you need a professional tool that will keep the formatting and quality of the original PDF file. All forms, links, images, videos, and other aspects of the PDF file should be properly converted into HML format. PDFelement Pro is the best tool to powerful this conversion. You can use it to create the PDF file in the first place, and then continue to convert to PDF. It is ideal for creating forms and other types of HTML pages.
How to Create Web Page from PDF
Step 1. Open a PDF File using PDFelement Pro
Go to the Home page and then select "Convert PDF". Now browse your local file folder to choose the PDF file you needed and then import it into the PDF tool.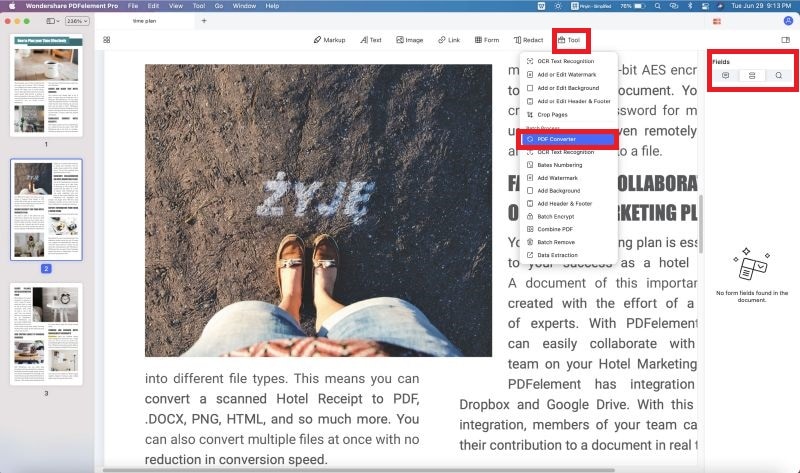 Step 2. Select HTML File as Output Format
Now you will go to the "Convert" panel directly and find options to convert PDF to HTML, Word, Excel and other file formats. From the file formats list, you can select the "To HTML" option as the output format. You will then set the page range to be converted.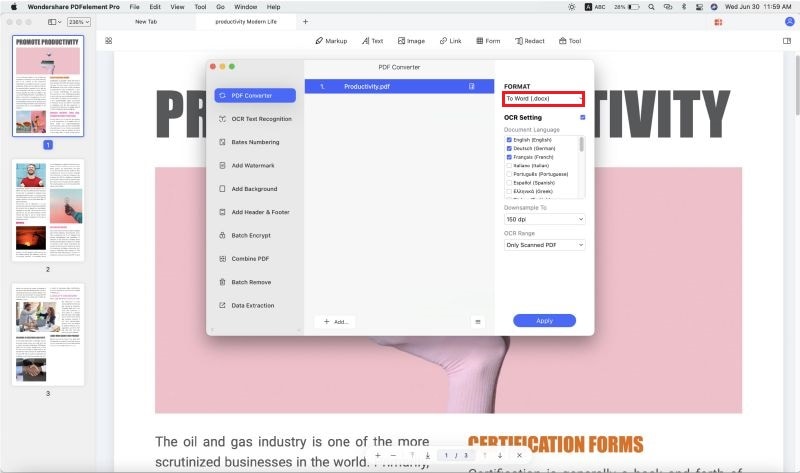 Step 3. Start the PDF to HTML Conversion
After you are happy with all the settings, go ahead and click on "Convert" and then you can easily create HTML from PDF.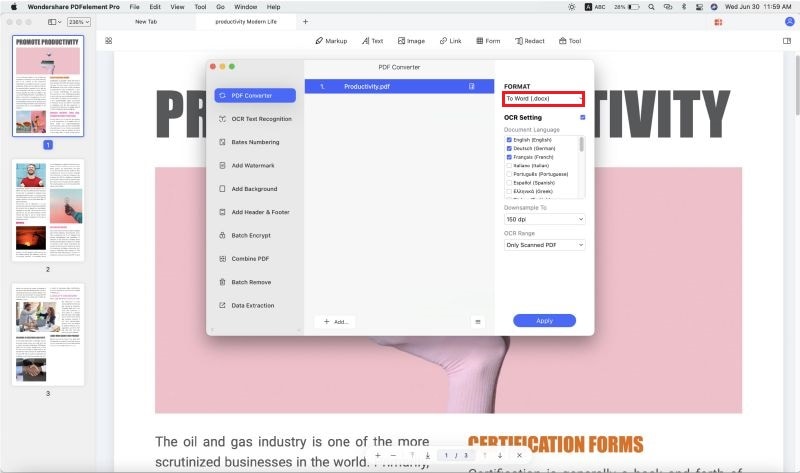 Step 4. Batch Convert PDF to HTML
This is a process whereby you can convert several PDF files to web pages. Simply click on the "Batch Process" tab on the Home page, followed by "Convert" and then "Add Files". This will allow you to select all the files that you want to convert in the new pop-up window. Once you have selected the PDF files, choose "HTML" as the preferred output format. Once you are done, click on "Convert" to begin the batch conversion process.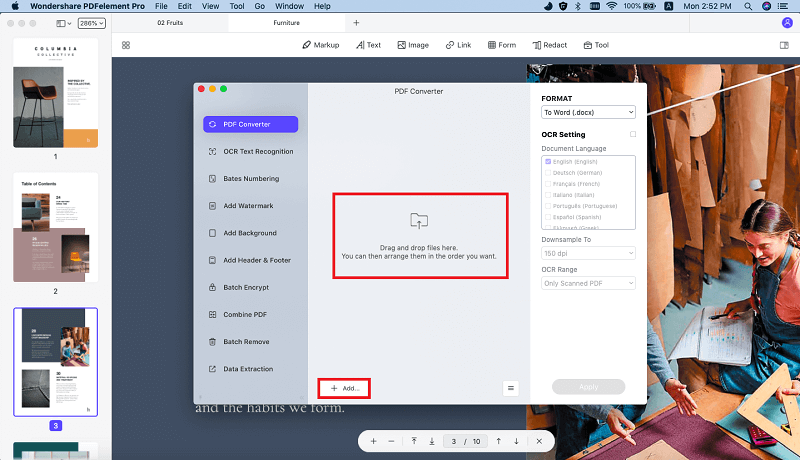 Why Choose PDFelement Pro to Create Web Page from PDF
PDFelement Pro asily create one from the beginning and also create HTML Email from PDF. This PDF tool also allows you to edit any that you have permission to do so. You can annotate text, highlight it, and edit it in any way you want. The program comes with other interesting features such as those listed below.
The main features of PDFelement Pro
You can first create the PDF file right from the beginning with this tool. After that you can convert it into a web page with ease and accuracy.
You can create new PDF forms, or edit existing ones, before you turn them into web forms that you can use on your site.
The user interface of this program is easy to use, so you can easily create and convert PDF files into web pages.
You can sign your PDF files easily using your digital ID. This protects your PDF files from editing by other people.
You can now scan printed PDF pages and then convert them into digital text by passing them through OCR.