It is possible to display PDF in HTML pages, making it easy to create your own web pages, even when you do not know how to code. When you display a PDF file in HTML, you get a web page that has highly protected features. This method allows you to maintain the quality of high quality images and videos, while cutting down the final size of the HTML page allowing it to load faster. PDFelement is the perfect tool to use when you want to know how to display PDF file in HTML.
The Tool to Display PDF in HTML Page
When you want HTML display PDF pages, you should use PDFelement Pro, which can easily convert a PDF file into HTML format. You get to keep all the aspects of the PDF file intact, enabling them to display in the HTML file in a similar manner. The tool is easy to use, and has powerful PDF editing tools that give you more control over the final look and feel of your HTML page. Start off by creating a new PDF file, or importing one that you already have, and then convert it to HTML for hosting on your website or blog.
How to Display PDF in HTML Page
Step 1. Import a PDF File
On the Home Page of PDFelement, click on "Open File" button, and then choose the PDF file to display as HTML. This will import it into the interface.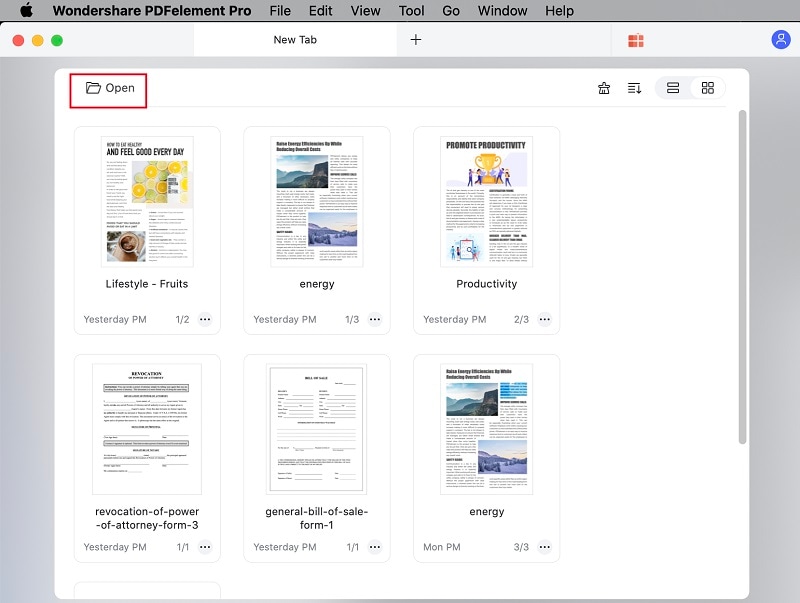 Step 2. Select Output Format
After this, choose the "Convert" function and you will be presented with options allowing you to convert to several formats such as Word, Excel, and other. Go to "To HTML" and then click on HTML. You may follow this by adding the page range if you only need a part of the PDF file.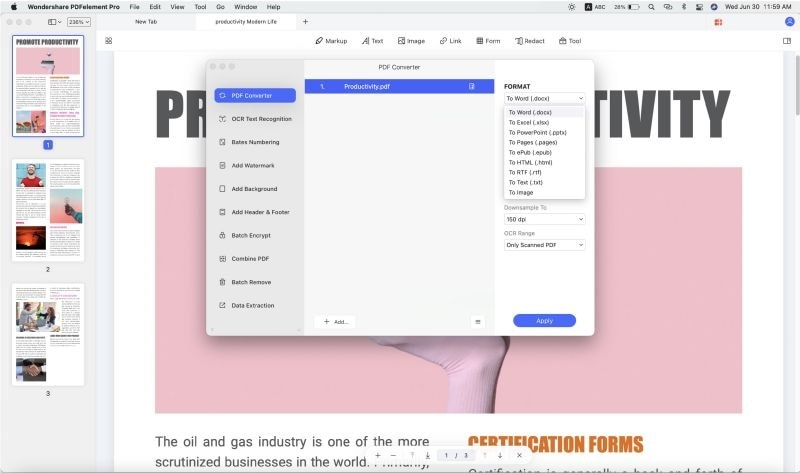 Step 3. Start Converting PDF to HTML
When you are satisfied with the customization of the settings, continue and click on "Convert". The PDF file will then be converted to HTML.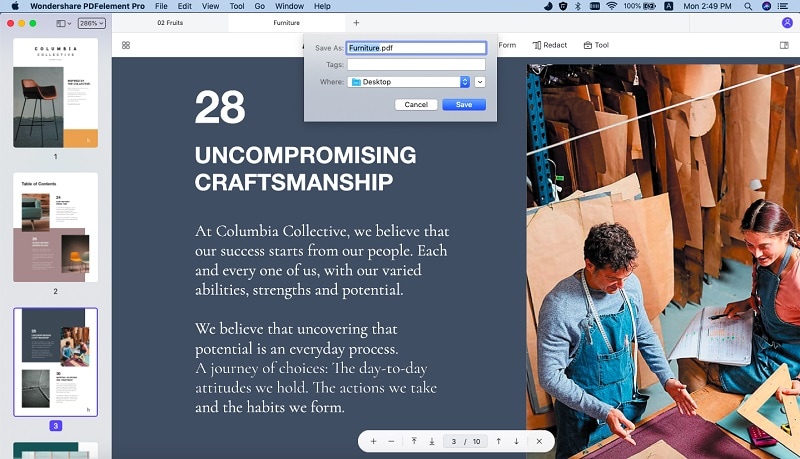 Step 4. Convert PDF to HTML in Batch
Batch conversion is one of the powerful features of PDFelement. It helps you convert multiple files at one go. Click on "Batch Process" on the Home page and then click on "Convert" followed by "Add Files". A new window will open up and you will be able to select the various PDF files that you need. Follow this by clicking on "HTML" so you can display PDF as HTML after the conversion is complete. When finished, click on "Convert" and wait for the process to be complete.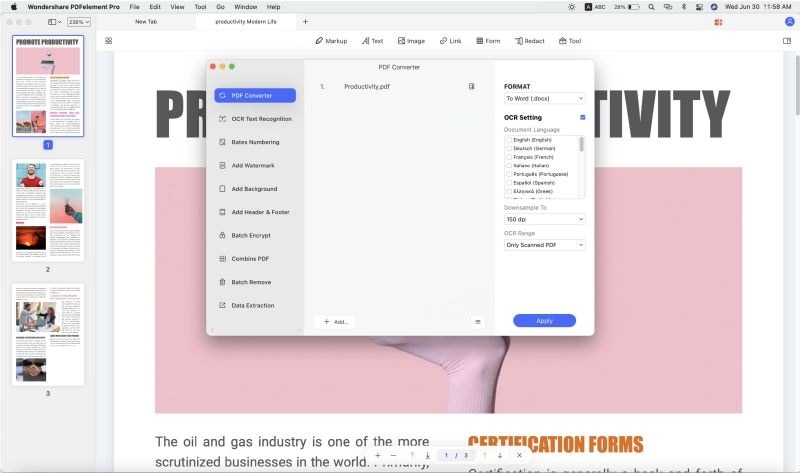 Why Choose PDFelement to Display PDF in HTML Page
PDFelement Pro is a tool that allows for HTML display PDF from byte array. The versatile tool comes with advanced, easy to use features that allow you to display PDF in a HTML file. The tool can be used for direct conversion, or for creation of a PDF file before conversion. There are many other features as shown below:
The main features of PDFelement
You can convert any PDF file to several formats, or you can create your PDF file and then convert it afterwards.
You can create or edit a PDF file using this tool with ease.
The intuitive user interface is easy to follow and lets you work with PDF documents more faster.
You can now protect your PDF files using your unique digital ID.
You can scan printed documents into PDF images and then put them through OCR in order to get editable digital text.