The Portable Document Format, PDF, is widely used in the dissemination of high quality documents, since they are able to keep high quality images and videos secure from poaching. However, these security measures make it very difficult to edit PDF files or convert them into other formats. When you want to create a PowerPoint presentation from a PDF file, you may face a number of challenges when you use conventional conversion tools. In this article, you will get to learn how to export PDF to PowerPoint using the top PDF editing tools including Adobe Acrobat Pro.
Part 1. The Easiest Way to Export PDF to PPT
PDFelement Pro is definitely the easiest desktop solution when you want to export PDF to PPTX. The advanced editing tools allow you to manipulate all parts of the PDF file before exporting it to PowerPoint. You will have the same quality as that of the original, making your PowerPoint presentations stand out. When compared to Adobe Acrobat, the tool comes in very close, and many people are using it because of this similarity, not to mention that it costs a lot less. The powerful features are properly arranged to make it easy for you to use the tool. When exporting PDF to PowerPoint, this is the only tool that you need.
How to Export PDF to PowerPoint
Step 1. Import PDF to the Program
There are two different methods that you can use when importing PDF files to the program. You can click on the "Open File" button on the left lower corner in the main interface and select desired PDF file from local folder. Or you can drag and drop your PDF file to the "Convert PDF" tab directly.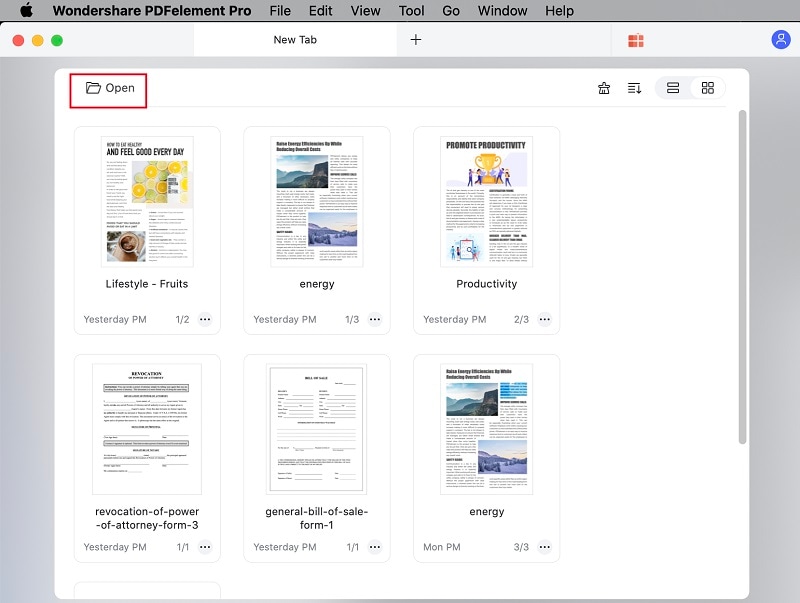 Step 2. Edit PDF File
In case you have opted to edit the PDF file, select "Edit" option and then you can edit texts, images, links and pages in the PDF files under the "Edit" menu.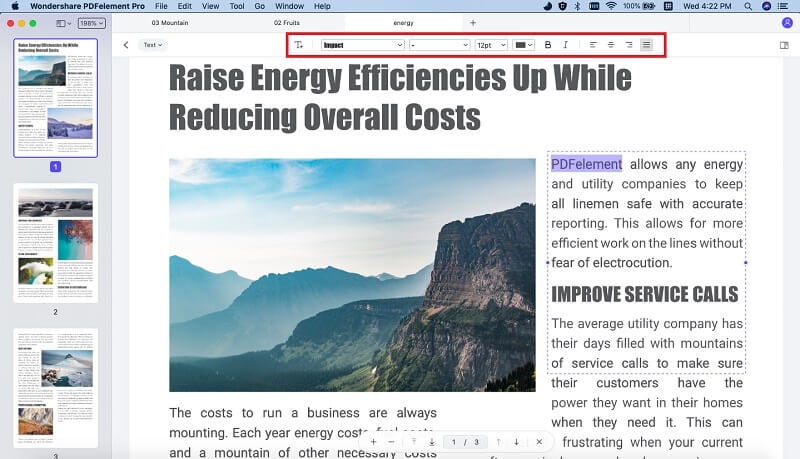 Step 3. Select PPT as the Output Format
After editing your PDF file. Click on "Convert" button and then choose "To PowerPoint" when you are presented with the available options. There are many other formats available but PowerPoint is what you need.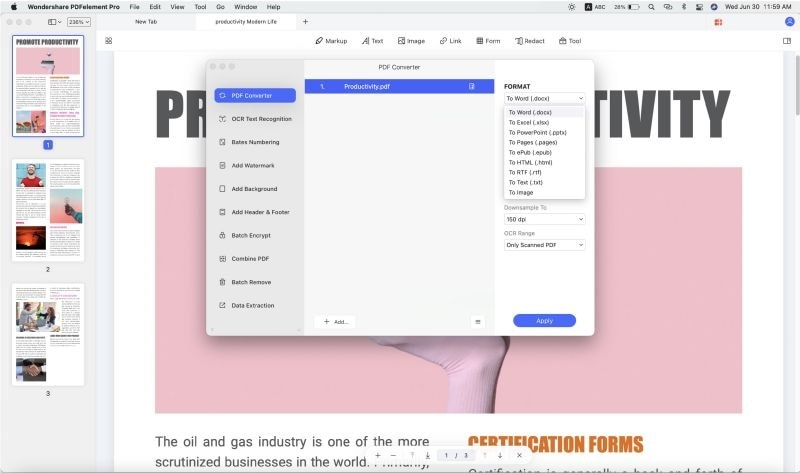 Step 4. Export PDF to PowerPoint
Once you've confirmed the output format, a new window will be opened in the right side of the main interface. You can choose to change the page range under the menu. And then you can click on the "Convert" button to start exporting PDF to PowerPoint.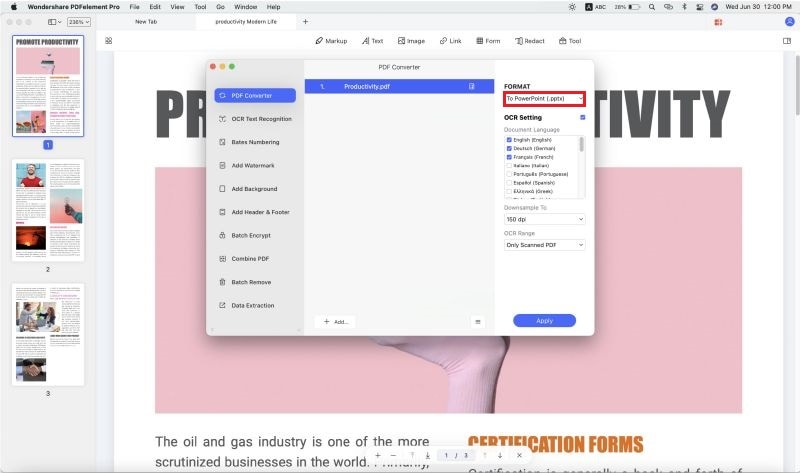 Why Choose PDFelement Pro to Export PDF to PowerPoint
For great PowerPoint export PDF tasks, you should always select PDFelement Pro as your tool of choice. It has powerful features which ensure that you get a quality product in the long run.
Key Features of PDFelement Pro:
You an easily create your own PDF files right from the start or convert other file formats to PDF.
Designs your own PDF forms, or use the tool to edit and fill existing forms from others.
You can now scan documents into PDF images before taking them through OCR ad import them as editable text.
Digital signature allows you to put a unique digital ID on all your PDF documents.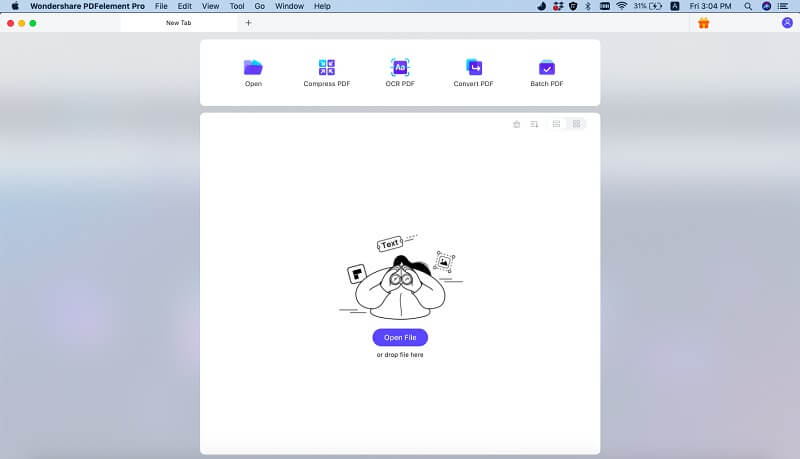 ---
Part 2. How to Export PDF to PowerPoint on Acrobat Pro
Adobe Acrobat Pro is the premier PDF editing tool and is able to export PDF to PPT with ease. It is a powerful tool, but most people do not use it because of the prohibitive price. Otherwise, you can benefit a lot if you work with PDF files regularly and need to convert them to PowerPoint and other formats. Here is how to export PDF to PPT when using Adobe Acrobat Pro.
Step 1. Find the PDF document that you want to convert to PPT and open it in Acrobat Pro. You may do some editing should it suit your needs.
Step 2. When you are done, click on the "Export" button found on the pane to the right of your screen.
Step 3. Then Choose Microsoft PowerPoint as your desired target file format.
Step 4. Adobe Acrobat will hen prepare the document for conversion If there is some scanned images or text in the PDF, the will be taken through the OCR process.
Step 5. Finally choose the destination folder and save your file.