There is a new PDF to HTML flipbook generator that easily converts several PDF pages into a book that you can host on your website. A flip book is a great way to pass on information using animations that will appeal to your readers. All you have to do is create the PDF flipbook and then generate it as a HTML document. PDFelement is a great way of going about this since it has powerful PDF editing and conversion features. It will be able to maintain the high quality of the images in your PDF file, giving you a HTML flipbook that will dazzle your audience.
The Easiest Way to Generate HTML from PDF
PDFelement Pro is the best PDF to HTML Flipbook Generator, with this tool, you can quickly generate HTML from PDF, so you can host it on your website. Most people do not know how to directly code in HTML, and they have to get someone else to create their web pages. With this tool, you simply import the PDF file and then convert it to HTML, and then upload it to your website. The powerful PDF editing features of this tool make it simple to use when creating a PDF file. Once it is ready, it can be converted to HTML in just a few simple steps.
How to Generate HTML from PDF on Mac and Windows
Step 1. Import PDF to the Program
Begin on the Home page and then click on the "Convert PDF" tab. You then choose the PDF file that you want to generate PDF to HTML. The file will be imported into the tool.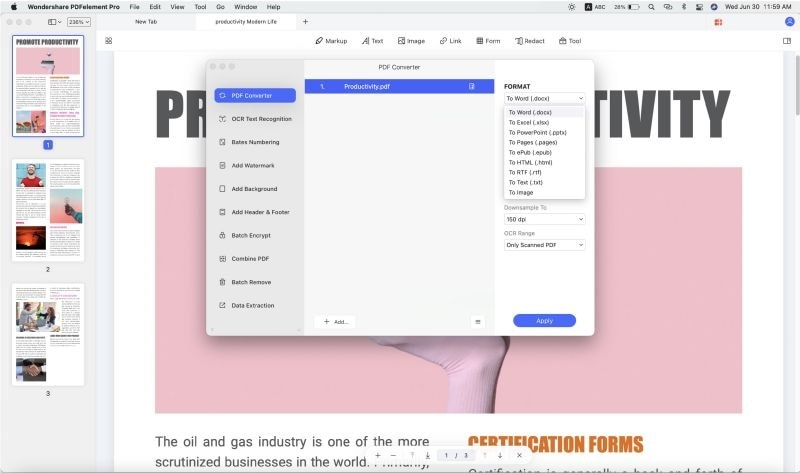 Step 2. Select HTML as the Output Format
Once loaded, on the menu, select "Convert". This will open up the options of converting the PDF file to many formats such as Excel, Word and Others. Go to "To HTML" and then click on HTML from the list. Now add the range of pages that you want to use.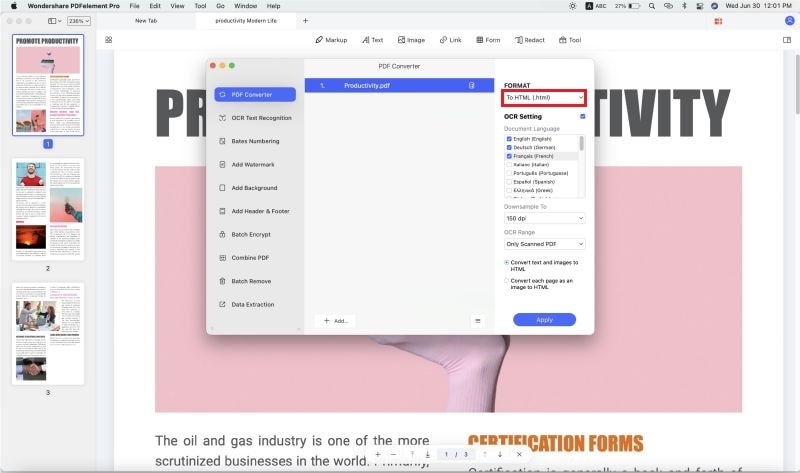 Step 3. Start the Conversion
After you are satisfied with the settings, you can now click on "Convert" in order to generate HTML from PDF.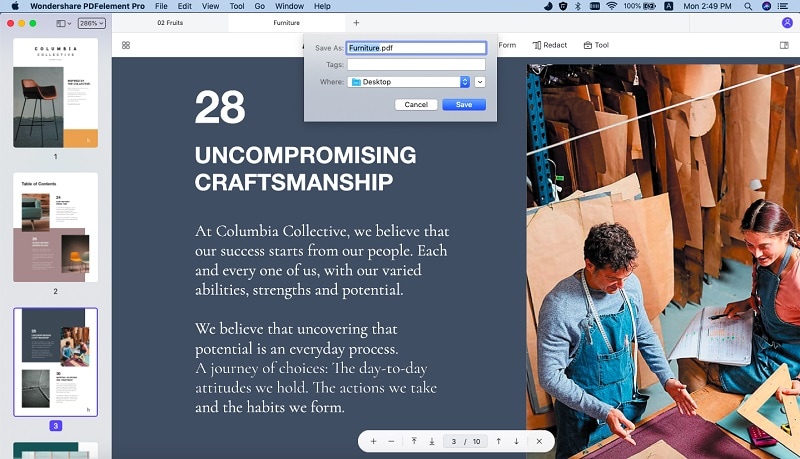 Step 4. Batch Convert PDF to HTML
You may now covert several PDF files at one go when you use this tool. Go to the Home page and then select "Batch Process". Follow this by clicking on "Convert" followed by "Add Files". A new window will open up and you will select the various files that you need to convert. After this, choose HTML and then finally click on "Convert" in order to finish the conversion process.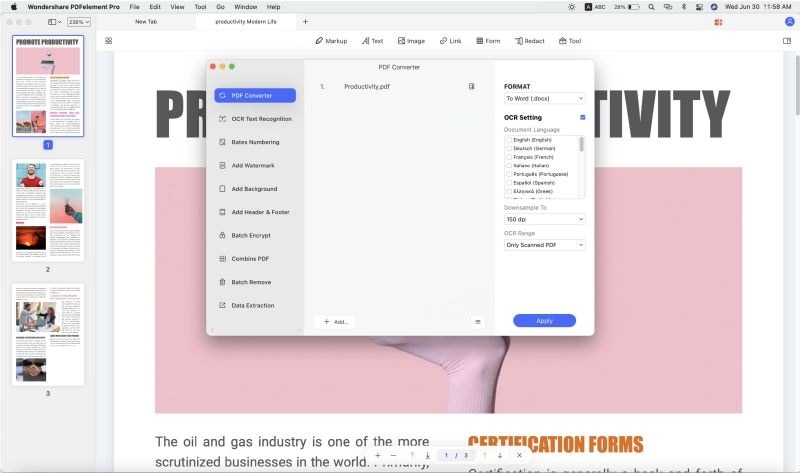 Why Choose PDFelement to Generate HTML from PDF
As mentioned earlier, PDFelement Pro is the best PDF to HTML flipbook generator that you can find. The versatility of this tool allows you to create and edit PDF files, before you can convert them to PDF. Here are some of the top features of the tool:
The main features of PDFelementi
You can convert PDF files into other formats like HTML and you can also create your own PDF right from scratch
It is now easy to create your own PDF forms. You can also edit other PDF files.
You can add a digital signature to your work for protection and monitoring.
The user interface makes it very easy to use this powerful tool.
This is a tool for scanning printed documents and turning them into digital text through OCR.