PDF files have, and probably always will be, difficult to manage. If you own a desktop that is running under Ubuntu, looking for quality software makes it even more difficult. Looking for a free converter online will only lead to poor quality pictures. You might even run the risk of ending up with a partial image! PDFs are made to be unchangeable, the final product will always be the same as it had been in the beginning. For some, that is the preferred method. However, there are occasions wherein you might want to do something with your PDF file, like being able to convert it into an image. In this article we will show you how to convert PDF to image in Ubuntu.
How to Convert PDF to Image in Ubuntu
If you're looking for an easy way to convert a PDF file into high-quality images, consider downloading PDFelement Pro. With this program you have the ability to change the PDF file into whatever image format that you want, whether it be JPG, PNG, TIFF. GIF, BMP, etc. Now only that, but PDFelement Pro is available in Windows, Mac and Ubuntu! Follow these four easy steps to convert PDF to image in Ubuntu.
Step 1. Start PDFelement Pro
Installing PDFelement Pro is actually fairly simple. If you go to their website there is a green "Try it for Free" button. Click on that to begin your installation process. The download does not require you to sign up for anything or input any kind of payment information, it's totally commitment free! Now, once the program has been installed it should launch automatically so you can start immediately. There should also be a shortcut in your desktop should you want to reopen the program later.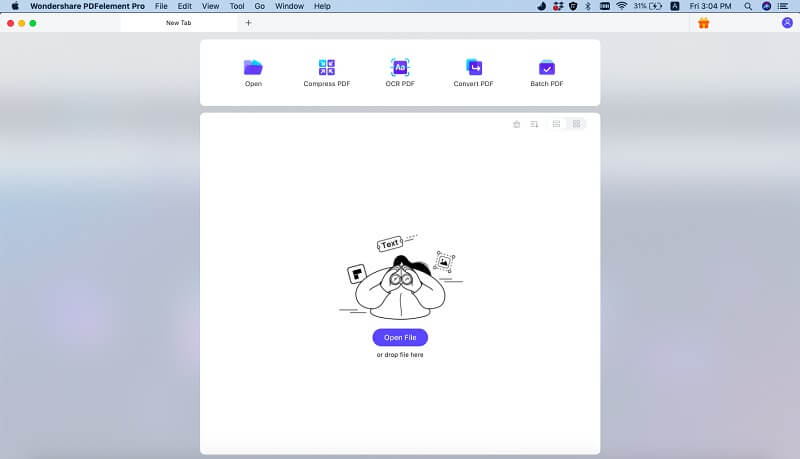 Step 2. Import PDF files to the program
The next step involved importing the PDF file that you are looking to convert. If you want to have an option in image format you're going to have to click the "Open File…" button on the left-hand side of the welcome screen. This will cause a windows popup to appear, prompting you to choose the file you would like the program to open. Browse for said file and highlight it when you're done. Clicking the "Open" button will import the PDF to PDFelement Pro.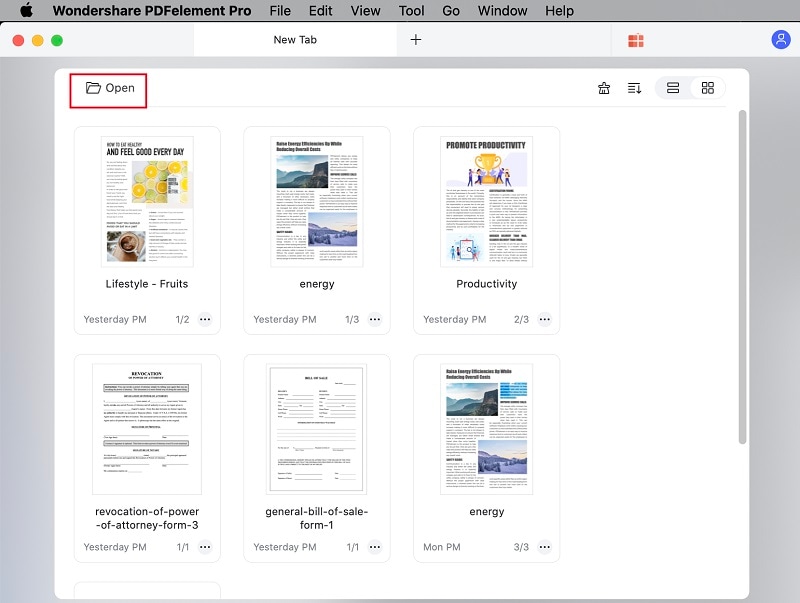 Step 3. Select output format
In order to convert the PDF, you're going to have to click on the "Edit" tab. This will bring you into a different screen. The "Convert" button should be near the bottom at the left-hand side. And then you will be given the variety of different conversion options and choose "To Image" as output format.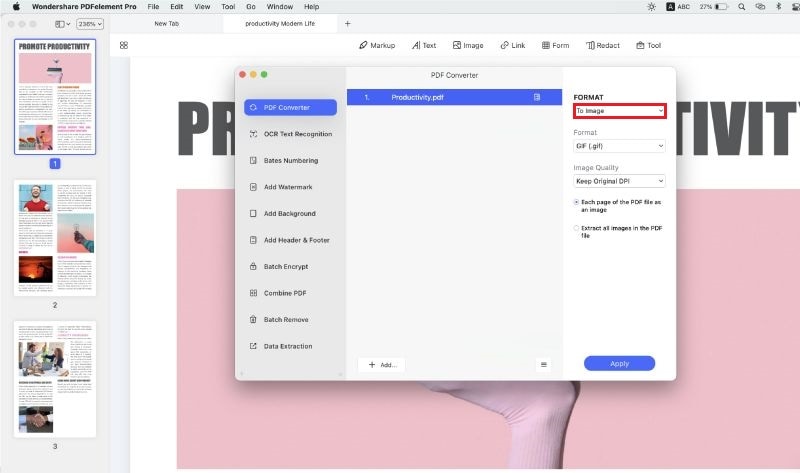 Step 4. Convert PDF to image format in Ubuntu
You can choose whichever image format you prefer. Highlight it and click the "Convert" button. This will cause another windows popup to appear, this time to prompt you to save the converted file and then you can convert PDF to image in Ubuntu easily.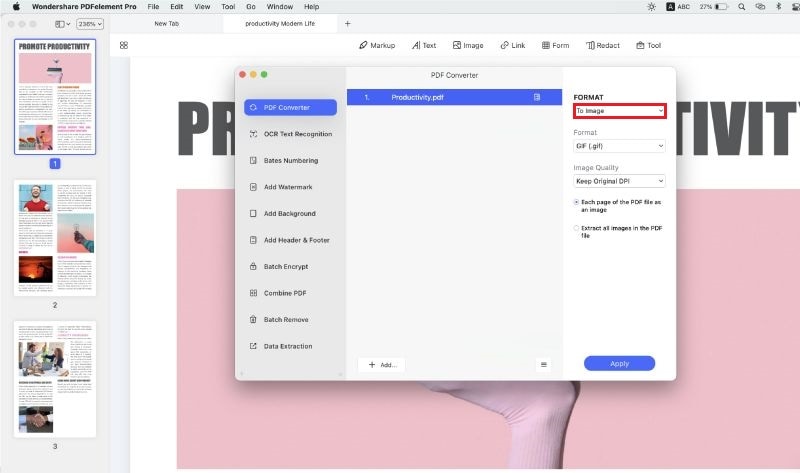 ---
Why Choose PDFelement Pro to Convert PDF to Image in Ubuntu
PDFelement Pro has a free trial available for you to take advantage of, and I'd highly suggest giving it a try. This PDF editor is available in Windows, Mac and Ubuntu. With the help of this PDF converter, you can also convert multiple PDFs into ohter file formats easily. Advanced OCR feature also allows you to convert and edit scanned PDF files with ease.
Ohter features of PDFelement Pro:
The ability to convert the PDF file into the following image formats: JPG, PNG, TIFF. GIF, BMP, etc.
The program also allows conversion for: Word, Excel, PPT, Pages, EPUB, RTF, HTML, etc.
The images will retain the same quality that the PDF had.
If needed you can compress these high quality images for easier use.