HTML5 is a very popular coding format given that it has several interesting visual effects, and allows for faster loading. It also provides great security features, which ensue that your website is protected from malicious attacks. When you want to convert PDF to HTML5, there are several online tools that you can use for free. There are those that will offer you advanced features only after you have paid for a license, but there are those that will give you the full package for free. Here you will get to see some of the top 5 tools that you can use to convert PDF to HML 5 online.
Part 1. Top 5 Online PDF to HTML5 Converter to Convert PDF to HTML5 for Free
1. PDFAid
PDFAid is a free online PDF to HTM5 converter that has a lot of features that enable you to easily create HTML5 from PDF. One of the best features of the tool is that it can maintain the formatting of the PDF in the final HTML5 file. The tool comes with a program which maps out the system fonts, style and size that has been used in the PDF file. This ensures that they fit well, without changing the formatting of your document. If there are any single or multi-column pages and tables, forms and other features in your PDF file, then they will also be accurately converted to HTML5. The graphics used will still maintain the same quality as they had in the original PDF file.
Pros:
The tool is powerful an gives you more control over the quality of the final HTML5 document.
Mapping of system fonts, size and style ensures formatting and image quality are maintained.
Cons:
The conversion process takes a long while.
The files are not deleted from the system fast enough.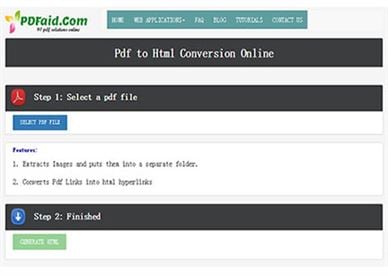 ---
2. ZamZar
ZamZar is one of the oldest online PDF to HTML5 converter to convert PDF to HTML 5 for free. It has been used by people for various conversions over several years. It allows you to convert your PDF file into several other formats including HTML5. The tool is completely free but they ask you for registration information, by asking you to type your email address where they will send the converted file. There are limitations on the number of pages that you can convert and also the total file size. The tool also takes a little too long to convert the file especially if you are using PDF documents with a high file size.
Pros:
It is completely free.
It has an easily understood user interface.
All types of conversions are done on the same interface.
Cons:
The conversion can be slow for large files.
They ask for registration information.
There are limitations on the number of files and size of your PDF files.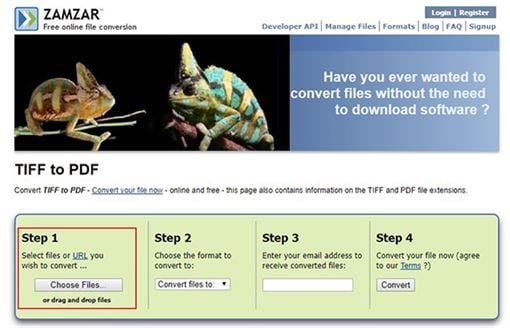 ---
3. PDFOnline
As the name suggests, PDFOnline is a wonderful PDF to HTML5 converter online, that you can use to convert your files into great HTML5 pages. This means that you can create flip books that you can load n your web page. The tool is very easy to use and has an interface that you can follow easily. You simply have to upload your PDF file n the home page of the site and the conversion will begin automatically. Once the conversion is complete, you will be able to download the HTML5 file to your computer and then you can upload it to your website. The beauty is that you get the converted file as a ZIP file. No data is altered from your original PDF file.
Pros:
Maintains the formatting of your original PDF file.
Simple user interface makes it easy to follow.
There is no registration required.
Cons:
The conversion may take a while if there are many files in the queue.
There are limitations on the file size and number of files that you can upload.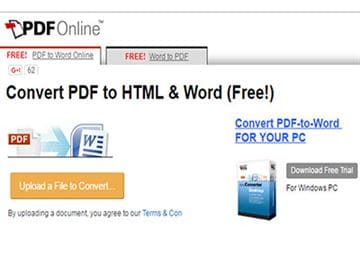 ---
4. IDR Solutions
The IDR Solutions is one of the leading free online PDF to HTML5 converter tools. It has powerful features that allow you to have more control over the final quality and features of the HTML5 page. With the help of this tool, you can convert PDF to HTML5 online easily. It allows for HTML tags, SVG, web fonts and also JavaScript. This means that you can design a high-level PDF page and then convert it into a fantastic web page. There are very many formatting options available to you. This ensures that your HTML5 page comes out in the exact way that you want it. Using it is very simple, as the interface is self-explanatory. Once you upload the PDF file, tweak some settings, you then let the online PDF to HTML5 converter do its work.
Pros:
The tool has several formatting features.
Allows for HTML tags, CSS3, HTML5, VG, JavaScript and more.
There is no registration required.
Cons:
As with most online conversion tools, the conversion may take long if you use files of large size.
There is a limit on the number of files that you can use.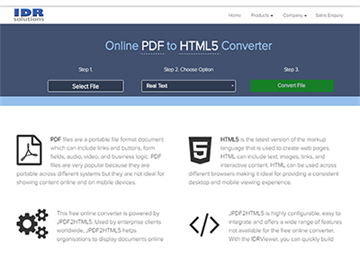 ---
5. PDFMate
PDFMate is one of the most favored online PDF to HTML converter free tools. It comes with powerful conversion features which ensure that the formatting of the PDF file is maintained in the HTML5 document. For those who want a speedy conversion, this is the best and fastest online converters. It has an easily understood interface making it easy to use. The tool has a 2MB limit o the size of the PDF file, which is quite a disappointment for people who work with high resolution images in the PDF files. The tool also does not guarantee the formatting of the final HTML file, so you may find it altered.
Pros:
It is fast in the conversion of files.
It has an easy interface to use.
Cons:
It has a 2 MB file limit.
It may alter the final HTML file.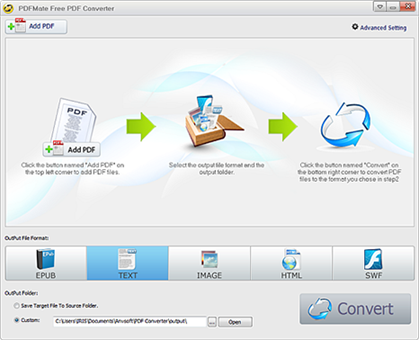 ---
Part 2. The Best PDF to HTML Converter for Mac and Windows
PDFelement Pro is one of the best PDF to HTML5 converters that you will find. It is a desktop solution, but it gives you plenty of control over the quality and features of the PDF file that you get in the end. With the help of this PDF Editor you can easily convert PDF form to HTML5. You may convert several features of the PDF file, including links, forms and so much more. Here are the best features of his marvelous tool.
Key Features of PDFelement Pro
Create PDF forms – If you need a HTML5 form, you can create one as PDF using this tool then convert later.
Create or Convert PDF Files– You can now use this tool to create PDF files from scratch or convert others and turn them to HTML5.
Add Digital Signature to PDF Files –You can protect all your PDF work using this too. Set the passwords and permissions for your work.
Edit & OCR Scanned PDF– with this tool, you can create editable documents from printed documents by scanning them into PDF images and taking them through OCR.
Simple User Interface – It has an intuitive user interface which makes it very easy to use.