People who use PowerPoint presentations may at times require information from a PDF file. Since the PDF format is difficult to edit, they often have to redesign the PDF content directly on the PowerPoint presentation and this takes time. Now you can transfer PDF to PowerPoint in just a few steps. PDFelement is a fantastic PDF editor that allows you to edit the PDF file and then transfer PDF to PPT. This method is simple, fast and accurate. You may add notes and other information to the PDF file so you have a PPT presentation that is accurate and of high quality.
How to Transfer PDF to PPT on Mac
The Best Tool to Transfer PDF to PowerPoint on Mac
PDFelement Pro is the best tool that you can use to transfer PDF to PowerPoint file. The PDF editor comes with great features that enable you to edit the PDF file and then easily and accurately transfer from PDF to PowerPoint. There are many editing asks that you can do to enhance the final PPT file, thanks to the editing power of this tool. The steps below will show you how to transfer a PDF to PowerPoint with PDFelement.
Step-by-step Guide on How to Transfer PDF to PPT
Step 1. Edit PDF File before Conversion
Use the Finder tool to drag the PDF file into the interface of PDFelement. Alternatively, you can use the "Open File" command and then navigate to where your PDF file is saved and then click on it. You will see all your PDF pages neatly displayed on the interface. You can now select the pages that you would like to edit before you turn PDF into PPT.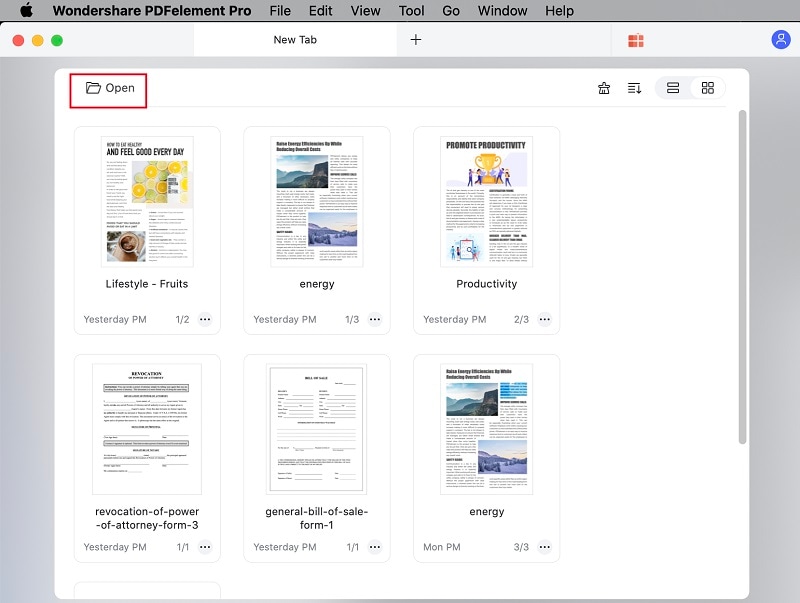 Step 2. Edit a PDF File
Edit PDF texts: Go to the "Edit" panel to access all the editing features of PDFelement. To edit the text, you can move the cursor to select the text content you wanted and double click on it, and then you will open the text editing panel on the right side of the main interface. Now you can change the font size, style and font color of selected text content.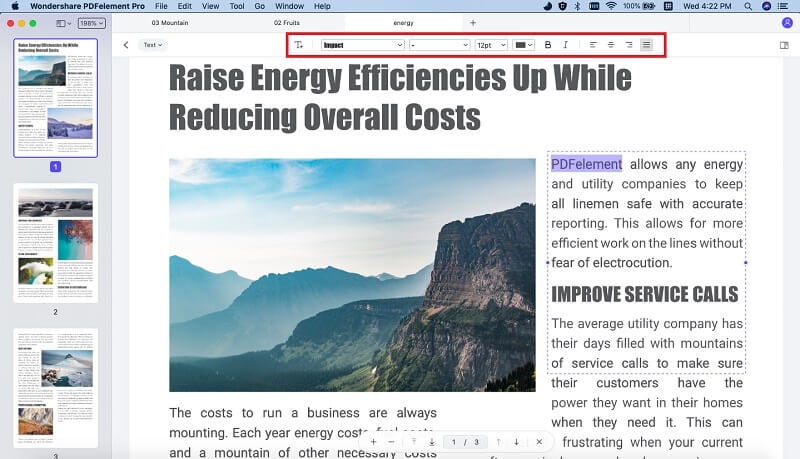 Edit PDF images: You may also edit images in a PDF file under the "Edit" tab. Click on an image you wanted and then you can rotate, extract and crop images in the right side toolbar.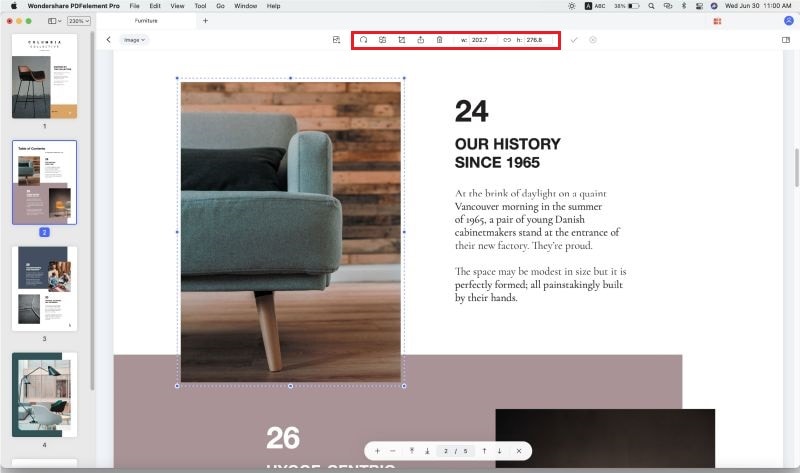 Step 3. Convert a PDF to PPT Format
When you are finished editing, access the "Convert" Panel and here you will see all the conversion settings. Select "To PowerPoint" and then click on the "Convert" button and define the destination folder and the name that you want to give the new PPT file.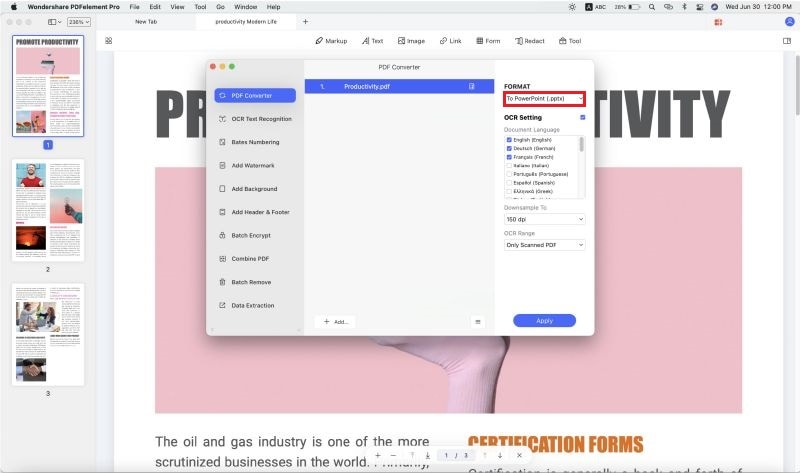 You may also decide to convert the PDF file without editing it. Go to the Welcome page on the PDF converter and then you can drag and drop a PDF file to "Convert PDF" tab. Then you can open the PDF file under the convert tab and convert PDF to PPT without editing.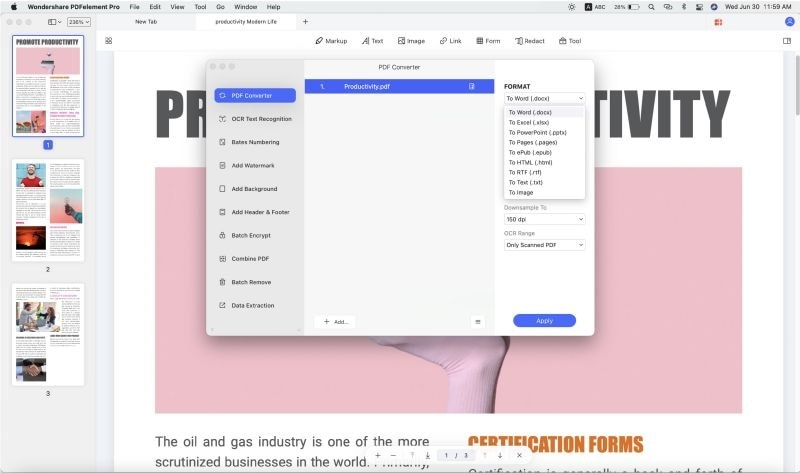 This is how to transfer PDF to PowerPoint Presentation. Except converting PDF files to PowerPoint, you can also use this PD F editor to create a fillable PDF form and edit scanned PDF files with advanced OCR feature.
Why Choose PDFelement to Transfer PDF to PowerPoint
PDFelement Pro is a versatile PDF editor full of features that enable you to edit a PDF file and ten transferring it to PowerPoint. The quality of the converted file will be like that of the original PDF file.
The main features of PDFelement:
Easily create your own PDF files from the start. You are also able to convert other files to PDF.
Fill in and edit PDF forms from other sources or simply create your custom forms.
Use a unique digital ID to mark your PDF works, and also allows you to edit the permissions.
You can now scan printed documents and save them as PDF images before taking through OCR to get editable text.