Many-a-times a need arises to convert PDF Files to other formats, especially Excel spreadsheets. As we all know, it quite tricky to edit, convert, transform, transfer PDF Documents and thus, we are constantly on a lookout for some tool/software that convert a PDF File to Excel as and when required. In this article, we will not only introduce to our readers a great and easy way to transform PDF to Excel and other file formats, but also provide a detailed guideline about how to do so. Stay tuned to know all about the easiest way to transfer PDF to Excel with PDFelement Pro .
The Best Tool to Transform PDF to Excel
PDFelement Pro is a multi-function PDF Editor tool. It can help you to transform PDF in Excel and other high quality output file formats within seconds and also allows you to convert multiple PDF files in batch.
How to Transform PDF to Excel
In this segment we will put PDFelement Pro for Mac to use. Given below is a guide to assist you in using this PDF to Excel converter. Follow these instructions carefully to transform your PDF File to Excel on your Mac easily:
Step 1. Download and install the program
First and foremost, visit the PDFelement Pro website and download the product on your Mac. Launch the program and you will see 6 different tabs before you. Each tab is a different toolkit and performs a specific function related to PDF Files.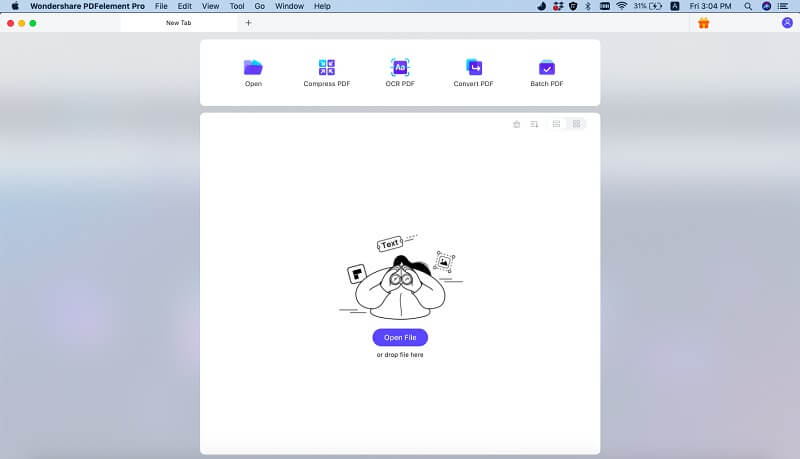 Step 2. Import the PDF
Once you click on "Convert PDF", you can browse your Mac to select the PDF Document which needs to be converted to Excel. When the PDF File displays before you, move on to the next step.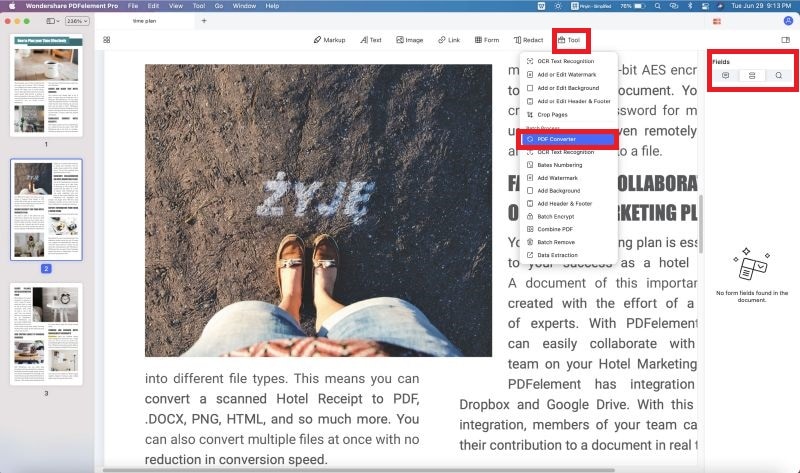 Step 3. Transform PDF to Excel
Next up, visit the "Convert" section to see a list of out format options before you. Herein, click on "To Excel".
You may also navigate to the right side of the screen where you can hit "Options" and set the range of the page and just other settings. Once you are satisfied with all the changes you have made, hit "Convert" and PDF File conversion will begin automatically.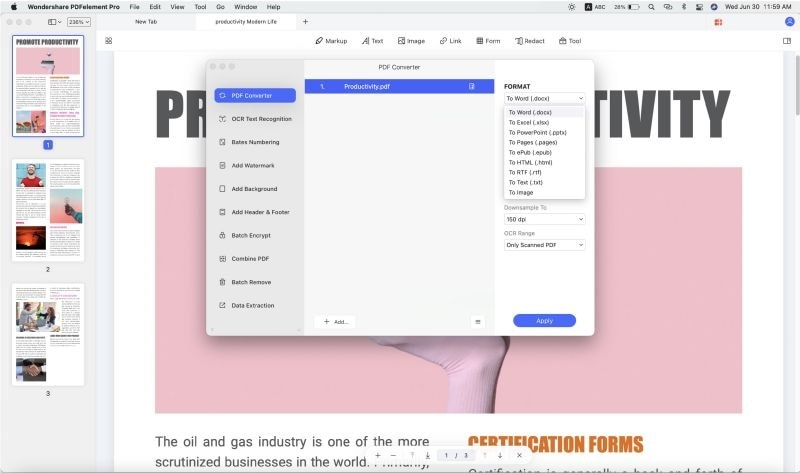 There's a way to transform multiple PDF Documents to Excel simultaneously. It's called the "Batch Process" feature of PDFelement Pro. To use this toolkit, click on "Back Process" on the Mia interface followed by "Convert" and finally clicking on "Add Files" to import all the PDF Files to the software. Then just select "Excel" and hit "Convert" to transform all your PDFs at once.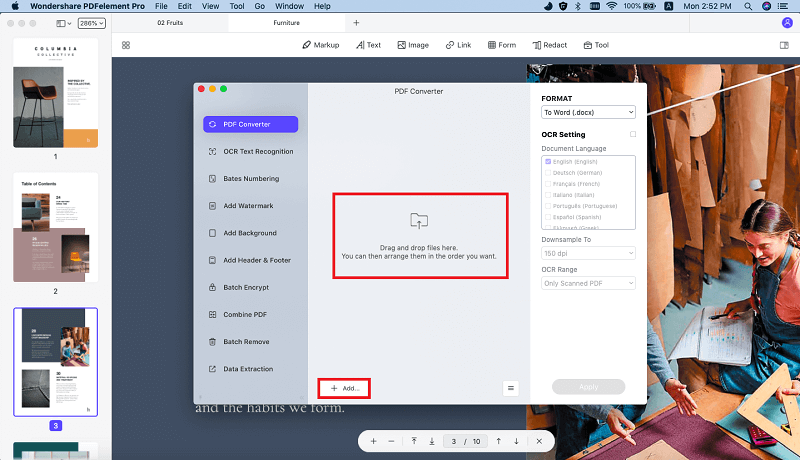 Except transforming PDF to Excel, you can also extract data from PDF files to Excel. Bottomline, we recommend that you use PDFelement Pro for all your PDF related work as it is highly efficient and effective.
---
Why Choose PDFelement Pro to Transform PDF to Excel
PDFelement Pro is a 100% clean software which prevents data loss. It offers free customer support to its users and send annual product updates with exciting new features and toolkits. With the help of this PDF converter you are not only allow to convert PDF to Excel and other file formats, but also edit PDF images, texts and other elements. Advanced OCR feature also allows you to edit and convert scanned PDF files with ease.
Some of PDFelement Pro features are listed below:
It can convert, create, split and merge PDF File texts, images, pages.
It can concert PDF Files to Excel, Word, ePUB, PPT, HTML, RTF, images and more formats.
Its OCR technology can enable scanned PDF editing and conversion as well.
Highlighting, marking up, signing, stamping, bates numbering and indexing is also possible with this tool to customise and organise PDF Files.
It can password protect PDF Files for secure sharing.