How amazing would it be if your business solution is customized under a single link and is marketed through PDF files? It was very difficult to turn a PDF into a URL form in the past, but there are various software and methodologies applied in the market that will reduce the efforts for marketing. Today, in this article, let's take a look at the best ways to turn a PDF into a link by using popular PDFelement, PDF editor software, its introduction, implementation, and features.
The Best PDF Converter to Turn a PDF into a Link
Although there are various PDF converters now available in the market, we strongly recommend PDFelement Pro for its outstanding features and application tool for business. Most companies take tremendous actions to promote their ideas, products, and other information regarding their services. PDFelement makes it so simple for you to turn a PDF into a link. It now offers a feature by which you can turn a PDF file into a link, thus enhancing your objectives to reach its users professionally. It proves to be the best to turn PDF into a link as it comes up with editing options and digital signature features that keep your work safe and secure.
How to Turn PDF into Link
If you are still confused about how to turn a PDF into a link, take a look at the following implementation for better understanding.
Step 1. Start PDFelement
You are ready to start PDFelement by downloading it from the official website.
Step 2. Import PDF Files
Import the PDF Files that have to be converted into URL format. Select on "Open" button for this action.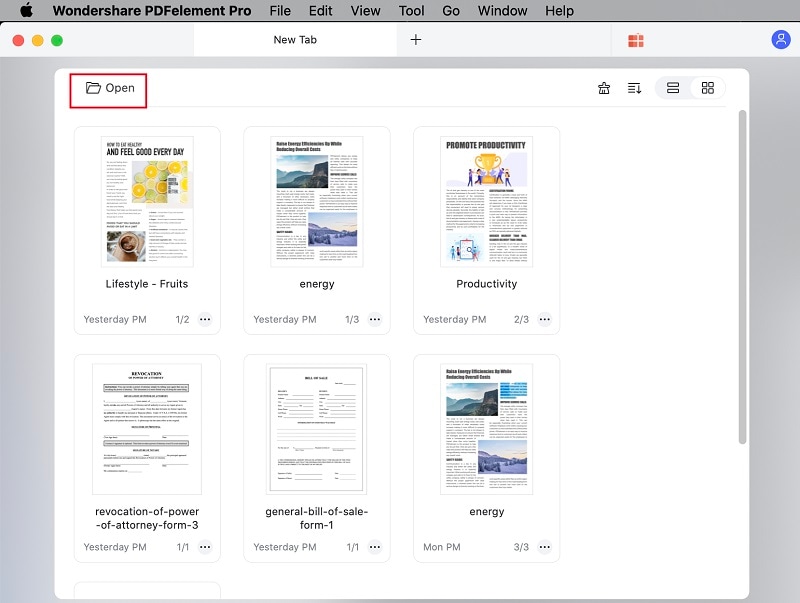 Step 3. Select HTML as Output Format
Select HTML as the Output format, with various conversion options available, by visiting the "Tool" menu and then choosing the "PDF Converter" option, you will find many formats to convert. Then choose the "To HTML" option.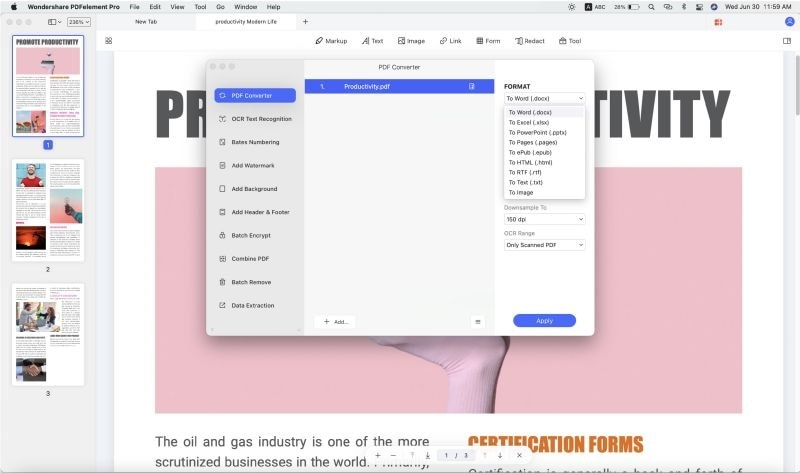 Step 4. Turn a PDF into a Link
Now finally, press the "Apply" button, soon the PDF gets converted into HTML and is ready to be added to the webpage. It is the easiest and fast process without any confusion. There you go, you can turn a PDF into a link so easily with the PDFelement software.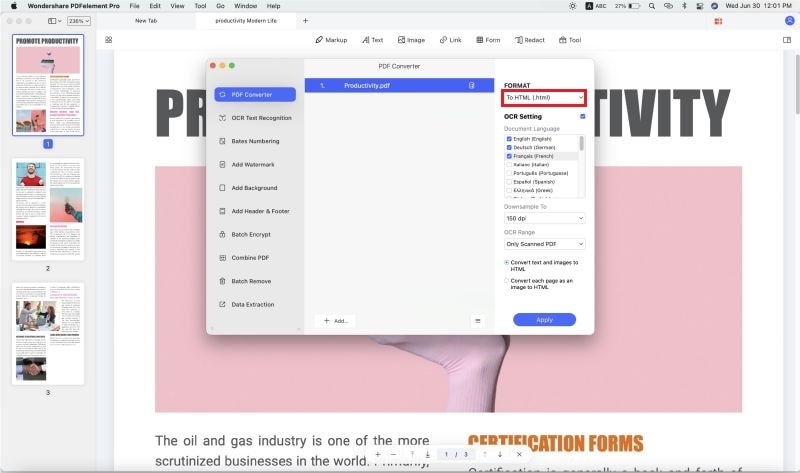 ---
Why Choose PDFelement to Turn a PDF into a Link
PDFelement Pro set as the most popular PDF editor that allows you to edit PDF along with its text, image, pages, and links. Numerous options are available in PDFelement to ensure your work is secure and the editing is done perfectly. PDFelement has come up with OCR and digital signature techniques. Its advanced versions have come up with an encrypting feature to safeguard your contents, watermark the PDF contents, and bookmark and customize your PDF. The main advantage of this PDF editor is:
It is easy to use and keeps your data safe.
Has the ability to convert PDF to any format, including Word, HTML, spreadsheet, EPUB.
Extract data by recognizing the respective fields.
You can easily markup a PDF by highlighting or underlining the text of the PDF page.
It allows you to scan the printed documents and get access to digital copies.
You can add sticky notes for your reference, add some clip art or freehand drawing and add stamps to the designated PDF files.
Splitting and combining multiple PDF forms is an additional feature.
It will provide you a double output with less input.