Smartphones and Tablets have certainly revolutionized the way people read. These days, many are turning to their phones but there are people that still love using bigger screens to read. Thus computers are still popular for reading but then there is that challenge of having the right eBooks in the right format to use your favorite eBook readers in computers like Mac PCs. You might get a book in PDF but you want it in EPUB, which is more or less the popular format for reading eBooks on Mac. So, how do you turn PDF into eBook for Mac?
The Best Tool to Turn PDF into eBook on Mac Users
To turn a PDF into eBook, you need some help from good software but there aren't many reliable ones out there. Luckily, PDFelement Pro is one tool that delivers virtually everything in the world of PDFs. It can help you to turn PDF into eBook on Mac easily and do anything from creating PDF files, converting PDF to and from a range of other documents, handling PDF forms, Securing PDF files and handling scanned documents using what's an advanced OCR solution. As you can guess, you can tap into this tool to turn a PDF into an eBook.
How to Turn PDF into eBook on Mac (10.15 Included)
Turning a PDF document into an eBook is pretty straightforward and it's should take just a few minutes to accomplish. Here are steps to do this:
Step 1. Import PDF to the Program
You will need to download and install the PDFelementProfessional on your Mac-the beauty is that the tool also supports macOS 10.15. Once you have finished setting up the tool on your mac, launch the software and import the PDF file you want to convert to an eBook. Importing the PDF is just a matter of clicking on the "Open File" option on the launcher, locating the file and opening it into the software.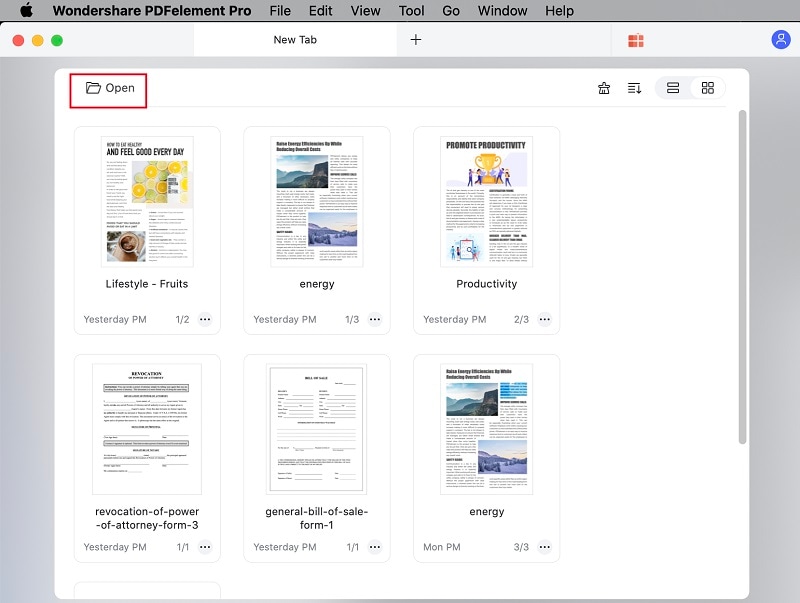 Step 2. Edit PDF using PDFelement
The next step is to do any edits you want to the file before converting. The software has a lot of editing options you can undertake including the option to edit PDF texts, images, links, background, headers/footers, handling bates numbering and handling watermarks.
Click on "Edit" button on the main menu and just pick the editing tools that fit into what you are looking for and use them in your PDF document.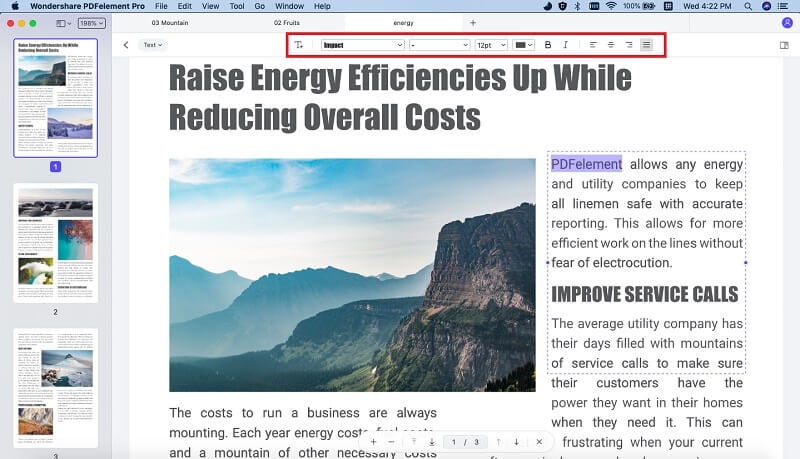 Step 3. Select EPUB as the Output Format
If you are happy with the way your PDF file looks like, you can now turn it into an eBook. EPUB is the most popular format for this and it's the format loved by eBook readers like iBooks in mac. In other words, click on "Convert" and select "To EPUB" format as the output option.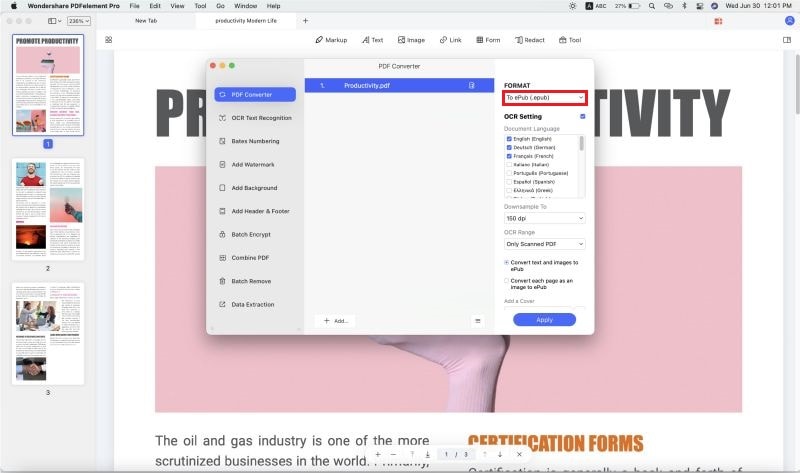 Step 4. Convert Interactive PDF to EPUB
Once you have selected EPUB, you can now convert it by just clicking on "Convert" button located on the small window found on the right side of the main window and you are good to go!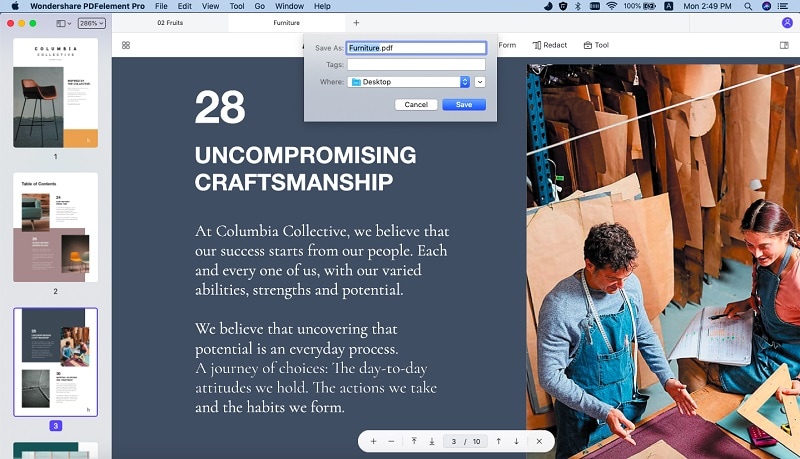 If you have many PDF books that you want to convert to eBooks then you can move on to convert all of them in bulk given that PDFelementsupports batch processing. It's also quite simple. Click on "Add File" to add more files before converting them to eBook.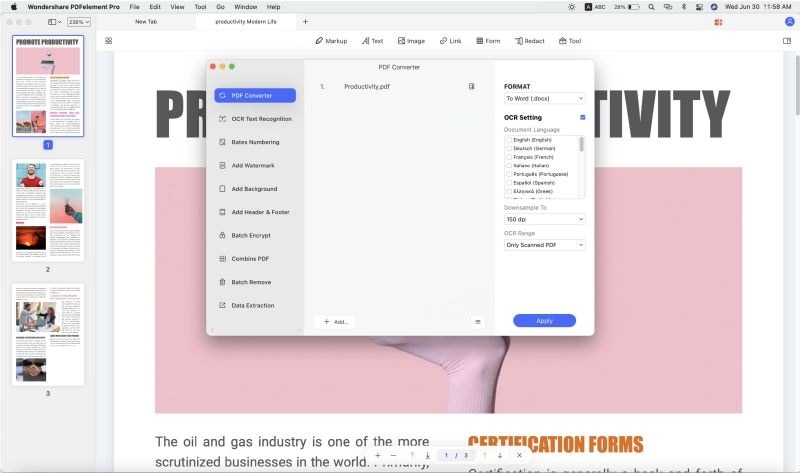 Except turning PDF into eBook, you can also use this tool to turn eBook into PDF. In conclusion, PDFelement is a professional PDF tool that makes your work with PDF document much easier.
---
Why Choose PDFelement to Turn PDF into eBook on Mac
PDFelement Pro is a tool that can do more than converting PDF books to eBooks. It has lots of other top notch features to salivate for. Some of the amazing things you can do with this tool include:
Combining and Splitting PDF- Merge multiple PDF files into a single PDF or split a PDF into several PDFs.
Editing Text, Image, Pages plus handling scanned images using OCR.
Marking up and Signing PDF including annotating PDF, Free Hand drawing, and adding Stamps to PDF.
Create and Convert PDF- Convert PDF to Word, other Microsoft Office formats, EPUB, RTF, Pages, HTML, images and vice versa.
Securing and Signing PDF documents-add and removed passwords, add watermarks to PDFs, Redact PDFs, Share PDFs.
Organizing PDFs-Add bookmarks to PDF, Add Bates Numbering to PDF, Customize PDF, control user permissions.