PDF documents are often scanned to create an image of the document. This can make it easier to share the document and more secure when you don't want the person receiving the document to edit it. But what do you do when you have a PDF that is in image format and you need to make changes to it? PDF images are readily available, which makes them convenient to many. However, you may decide to convert PDF image to Word so as to edit it with ease. This also applies to individuals who get scanned documents sent to them as PDF images. You have to edit the scanned files in order to have a formal and professional presentation. In this article, we share with you some of the ways you can convert PDF image to Word. And you can try to use PDFelement (or PDFelement for Mac).
Part 1. How to Convert PDF Image to Word using PDFelement
The best tool to use when you want to convert a PDF image to Word is PDFelement. This PDF image to word converter is a PDF editor that comes with a lot of features to help you fully edit a PDF document. One of these features is OCR technology that is crucial for rendering text in a PDF document readable and editable.
1. Why Choose PDFelement to Convert PDF Image to Word
There are very many tools available on the web for PDF Image to Word conversion. However, if you expect attractive, impressive and remarkable results, you must select and use the best and highly rated PDF Image to Word converters. We recommend PDFelement. It allows you to create and convert PDF files into editable files, which includes Images, Text, Word, Excel and more. The software features amazing PDF editing tools which allow you to highlight and underline PDF texts, add sticky notes, call out comments or texts, watermark or remove the watermark on PDF, change the background color, images, and texts and do more. It converts both the standard as well as the encrypted PDF files (Images included) to Word. The Pro version offers the OCR technology that is effective for editing and converting the scanned PDF files.
Highlight features:
It can convert native PDF and scanned PDF to Word and other format and in batch.
You can set passwords for your PDF files, place custom stamps and sign the PDF files with an image or personalized handwritten signatures.
Share your PDF files by uploading PDF files to Dropbox, attaching your PDF files to your email and printing out the PDF files just within the program.
You can insert, rotate, delete, replace, crop, split, combine, organize and rearrange PDF pages easily.
It provides you with powerful and useful PDF editing tools. And you can also create PDF documents from other formats.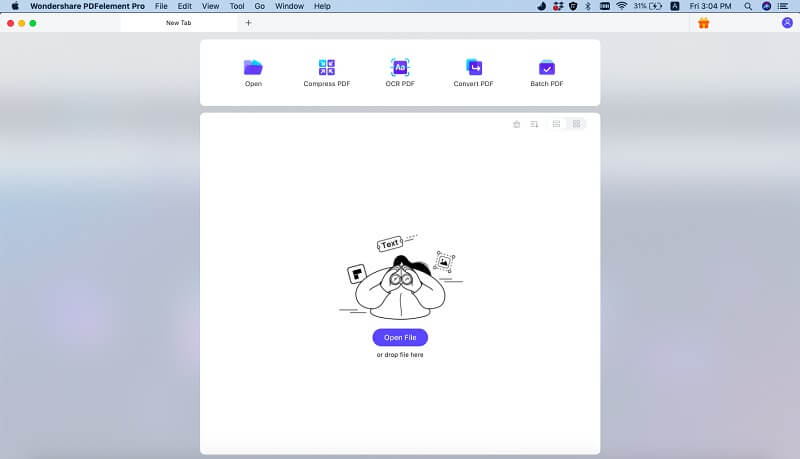 2. Steps on Convert PDF Image to Word
Step 1: After downloading the program, run the software by double clicking its icon. Then click the "Convert PDF" button on your software's primary window. Drag the PDF image files that you want to convert to Word, to the pop-up window.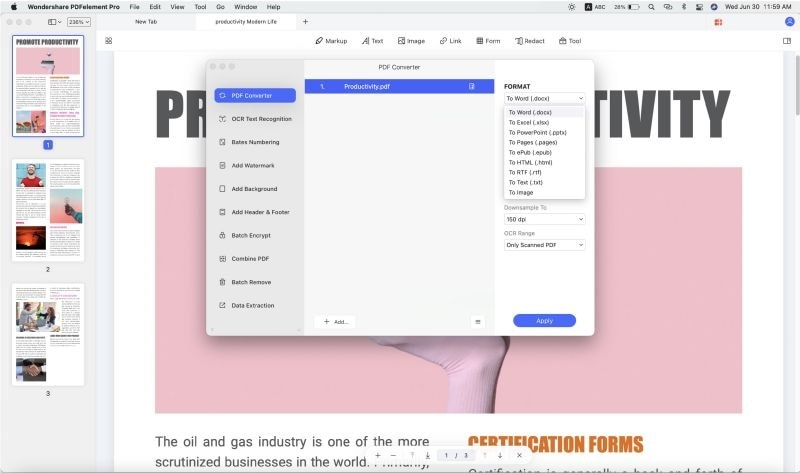 Step 2: When a scanned image based file is opened, you will be asked whether to perform OCR. Select your preferred language then click "Perform OCR" button.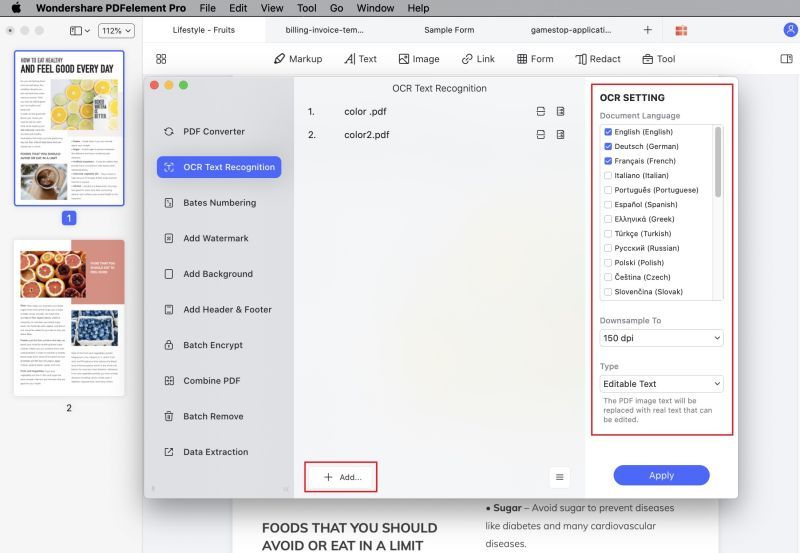 Step 3: Select your output format. In this case, select "To Word." And then click the "Convert" button to initiate the conversion process. Your PDF images will be converted to Word document successfully.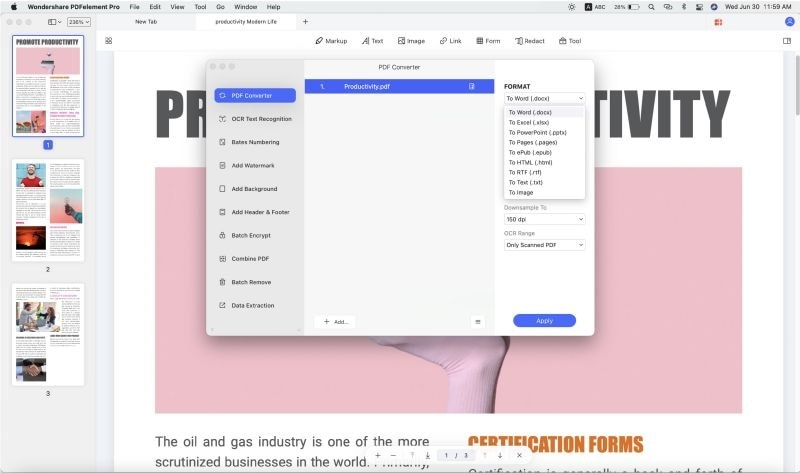 ---
Part 2. Convert PDF Image to Word Online
Converting PDF image to word is simply an easy task using the right tool that helps convert PDF image to word. In this article, we are going to introduce some of the amazing online PDF image to word converter, so as to help anyone who is looking out for some great tools that will assist in converting PDF Image to word using the online platform. The under-listed PDF image to word converter comes with some brief key features, as well as the pros and cons to help you make a wise choice while choosing any of them.
1. iLovePDF
iLovePDF is an absolutely free and user-friendly online tool used to convert PDF Image to word.
Pros:
The platform has an online easy accessibility and can be accessed on any device.
It's a free tool that enables those using it to be able to merge and/or split various files.
Perfectly converts PDF image into a word document without altering the content.
Cons:
The banner ads on the website can be a little annoying, especially where they try to look like site functions to trick you into clicking on them.
2. Online PDF-Converter
This is an Online PDF Converter which can convert all your files to PDF but also compress and merge PDF files.
Pros:
Available 24/7.
Easily accessible.
Accessible on any device and browser.
Have numerous features.
Cons:
Don't provide high-quality conversions.
Support only simple documents.
Require internet connection.
3. PDF pro
PDF pro is an online document management software that grants you the access to quickly create, edit and review PDF files.
Pros:
PDF Pro is an unbelievably easy-to-use PDF conversion tool.
Cons:
The only disadvantage is that it is too expensive compared to other PDF conversion softwares in the market.
---
Conclusion
To run a comparative analysis of those software which can convert PDF image to word are as follows. The offline conversion software , such as PDFelement (or PDFelement for Mac), is designed to handle complex documents, thus, it was built to maintain the highest quality of the document after conversion, unlike the online software which doesn't provide high-quality results after conversion when compared to the offline tool. When it comes to availability, offline converters are always available because you have the software installed on your computer, while the Online PDF converters, on the other hand, aren't always accessible because you need an internet connection to access them. Furthermore, when comparing both types of converters from the angle of its speed of document conversion and security, the difference is evident and in favor of offline PDF converters, because they are installed on your computer or Smartphone and you can quickly access them, unlike the online PDF converter, the whole conversion process takes more time with less file security.