Following Microsoft Word, PDF meaning Portable Document Format represents the most common text file in terms of usage among people because it enables them to share information in text and image form. However, compared to Microsoft Word, you cannot edit the file unless you have adequate editing software. Sometimes you may need to convert PDF to Excel spreadsheet and other file formats. The internet offers you many choices regarding such programs but not all include essential tools, easy navigation and require little experience. For this reason, you should make use of the "Free Trial" option and put to the test various programs. At the end, you will be able to weigh the advantages and disadvantages of each program, make a fair comparison and ultimately, the right choice that will help you manipulate your documents whenever you need.
How to Convert PDF to Excel Spreadsheet with PDF Editor
PDFelement Pro represents an advanced and intuitive program with remarkable features specially created for different businesses that must handle important documents and practically for everyone who must work with PDF files. Although the market abounds in editing programs, they do not provide complete control regarding the PDF files. This multifunctional PDF editor will help you to convert PDF to Excel sheet and ohter file formats easily. To save the time, you can also convert multiple PDF files in batch. Following is a step-by-step guide on how to convert PDF to Excel sheet.
How to convert PDF to Excel spreadsheet
Step 1. Start the Program
You can only launch a program if you have it in your computer so you must download the version compatible with your operating system, keep in mind that the latest version of PDFelement Pro for Mac has the most advanced features and proceed with the installation. Afterwards, you just need to put the program in your Applications folder and double click to launch it. You will have instant access to the "Top Menu" and in the welcomepage you will notice several features including "Create PDF", "Convert PDF", "Combine PDF" and "Edit PDF".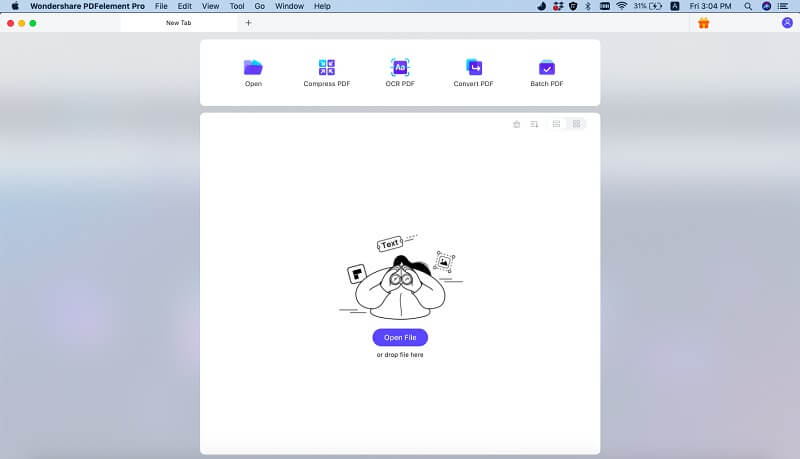 Step 2. Open a PDF file in PDFelement Pro
In order to convert the needed PDF file, you first must import it to the program and this task will only take a few seconds because all you have to do is click on the "Open File" button and select the PDF file from your folder to import it into the program.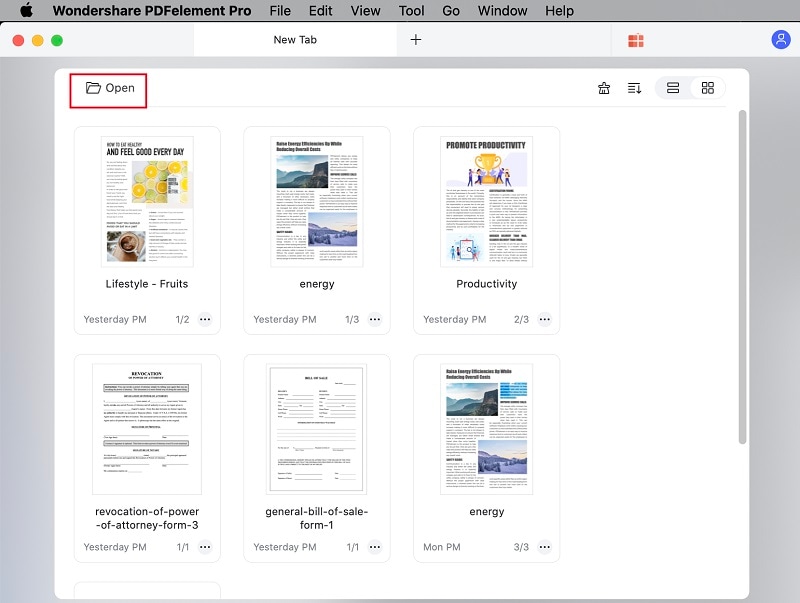 Step 3. Convert PDF File to Excel Spreadsheet
As mentioned in the Step 1, as soon as you launch the program you will notice the feature "Convert" in the main interface. If you click on it, you will be asked to choose an output format from the list available, which is "To Excel". The last action is to start conversion by selecting the option "Convert" from the right side of the page. To view the now converted document, you can click on "Open".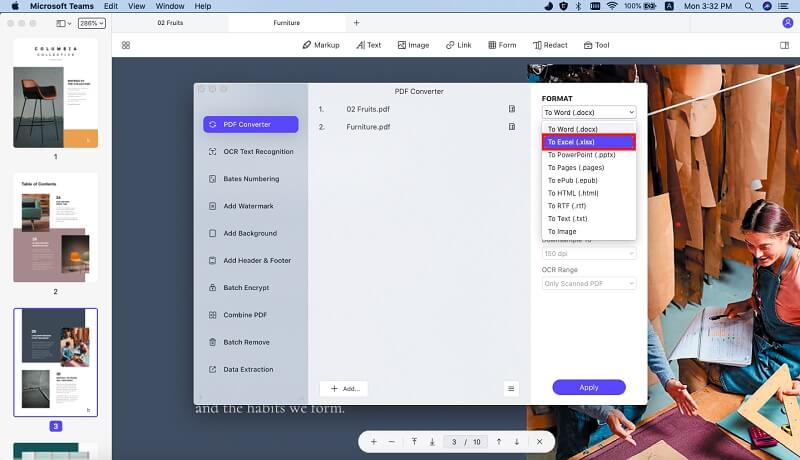 Except converting PDF into Excel spreadsheet, PDFelement Pro also enables you to directly paste from PDF format to Excel easily. In a word, PDFelement Pro will make your work with PDF documents easily.
---
Why Choose PDFelement Pro to Convert PDF to Excel Spreadsheet
Even though convert PDF to Excel in Adobe Acrobat not working in some times, PDFelement Pro offers an array of tools and services and most importantly, puts performance before price. The built-in PDF editing tools enables you to edit PDF texts, images, links and other elements easily. The Advanced OCR feature will allow you to convert and edit scanned PDF files with ease. Read the following features in order to find out more about its benefits.
Some of PDFelement Pro features are as follows:
This program allows you to perform a multitude of actions including annotating and markup, archive and share, publish PDF files and send them directly via Dropbox or Email.
PDFelement Pro eliminates the process of printing documents in order to sign them and send them to partners because it gives you the possibility to sign your sensitive documents electronically.
PDFelement Pro disposes of additional features compared to other programs because it has the purpose to simplify your work. For instance, the OCR feature is perfect for Scanned PDF because it allows you to edit and convert them.
The program ensures the protection of your files and your business reputation with passwords and digital signatures.