Sharing and presenting ideas can be difficult without a good presentation. PowerPoint is the most widely used form of giving presentation and communicating ideas across to potential business partners or generally within a meeting or school. PDFs and PowerPoint make sharing presentations or ideas very effective. Most people want to convert PDF to PPTX to provide another avenue for communication either via presentation or giving an opportunity for others to edit the PDF into a PowerPoint perhaps to add or expand ideas to it. In this article we are going to look at ways to convert a PDF to a PPTX format with PDFelement Pro.
Part 1. The Guide for Converting PDF to PPTX on Mac
PDFelement Pro for Mac - The Best Tool to Convert PDF to PPTX
Converting PDFs to PowerPoint PPTX format without distorting the information is hard to achieve. However, we recommend using PDFelement Pro which is the best PDF to PPT converter to be able to get the best results. Some of its key features include enabling PDF edits, securing it with password, encrypting personal signatures and much more. This amazing software can convert PDF into almost any format you might need from PNG to EPUB to MS Office and Excel and much more.
Once downloaded, please follow the instruction to ensure the program is securely installed on your Mac. This is done by dragging the PDFelement Pro icon into Application folder.
Why Choose This PDF to PPTX Converter:
Convert PDF to PPTX, Images, Word, Excel, EPUB and other file formats.
Batch convert multiple PDF files and convert scanned PDFs with ease.
Easily edit PDF texts, graphics, images, links, watermarks, etc.
Create PDF from other formats and create PDF forms easily.
Easily mark up and annotate PDF files with multiple markup tools.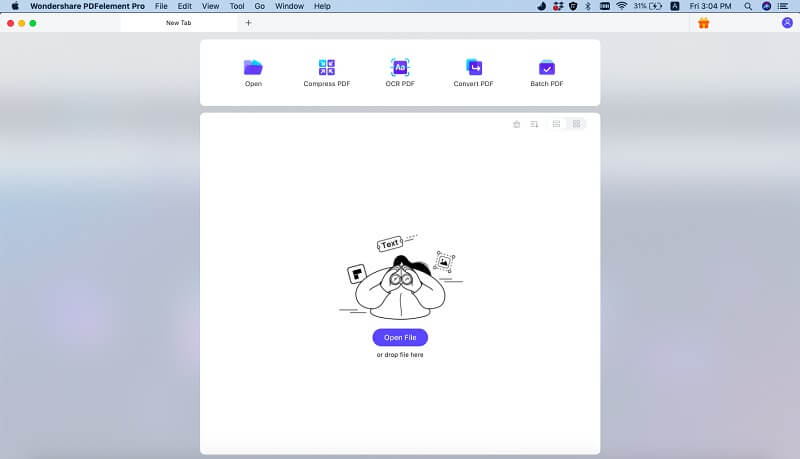 ---
Here is a step-by-step guide to convert PDF to PowerPoint PPTX with PDFelement Pro for Mac:
Step 1. Open PDF File with the Program
Launch the program after the installation is complete. Select the PDF file that you wish to convert by clicking the "Open File" button. After the file has been opened, you can then edit it if necessary.
PDF Editor 6 Professional for Mac provides you with various PDF editing tools, which can totally meet your editing needs.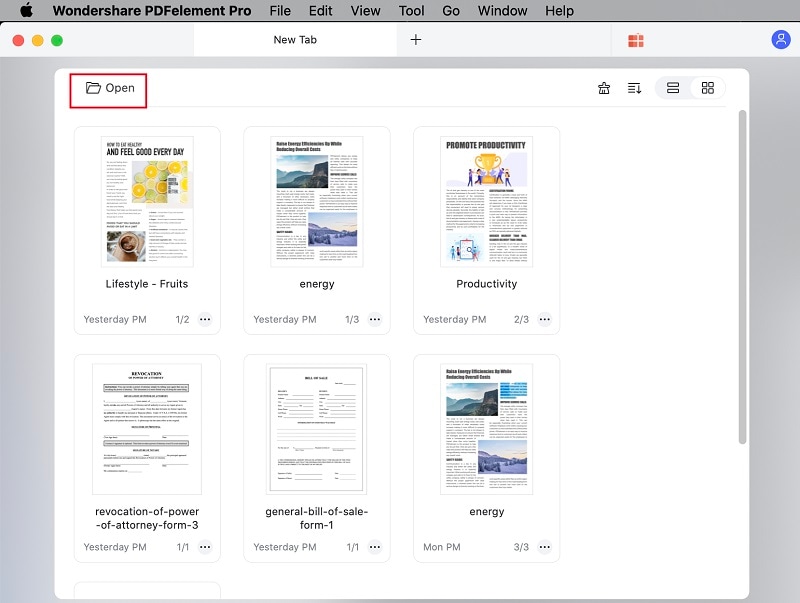 Step 2. Start the Conversion Process
Now you can go to the top toolbar and click on the "Convert" button. This will activate the conversion window, where you can customize the pages you want to convert and define the destination folder for the converted file. Lastly, click "Convert" to start the process.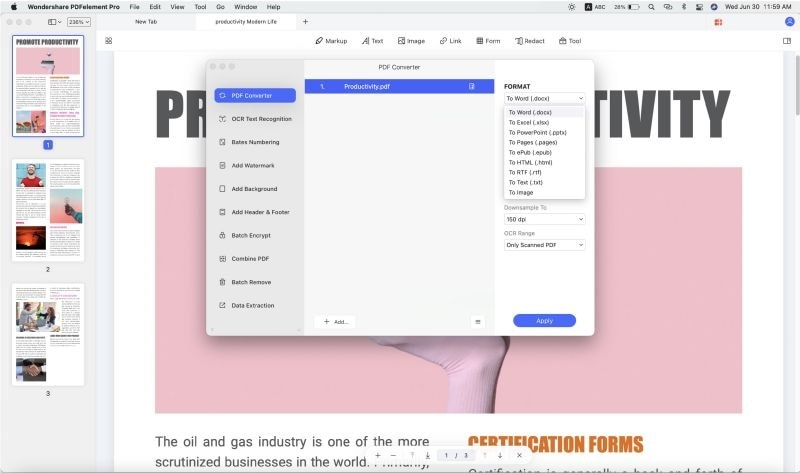 ---
Part 2. The Steps for Converting from PDF to PPTX on Windows
Editing and converting PDF to a PPTX on Windows is easily done with PDFelement Pro. This software allows user to add notes, imagery, signatures and more. From editing, adding images and inserting objectives, the fabulous software makes editing very easy within the PDF document.
PDFelement Pro for Windows enables you to convert your PDF into different document format from MS Word, PowerPoint and Excel to image format such as JPG and PNGs. Furthermore, you can put passwords on your PDFs that no one will be able to open the document. But obviously you can use PDF Editor to decrypt the PDF if you desired.
Download PDFelement Pro and install it on your Windows computer. Follow the simple steps to finish the install. Here is step-by-step way to edit and turn PDF to PPTX on Windows using PDFelement Pro for Windows.
Step 1. Open PDF File for Conversion
Run the software and then click the "Open" button to add your PDF to the program. When the PDF is opened, you can edit it as you want. PDF Editor 6 Professional for Windows can be used for all other PDF related issues from converting to editing and signing personal signatures in the PDF.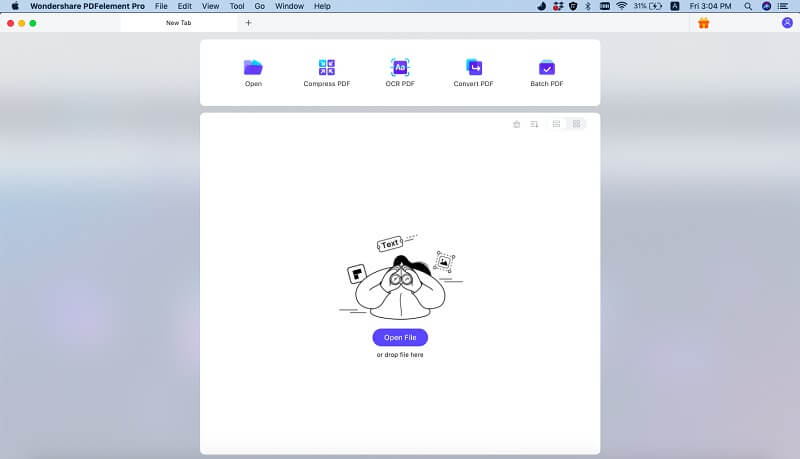 Step 2. Change PDF into PPTX
Once you've uploaded the PDF you wish to convert then go to the Home page. Choose "Convert to PowerPoint" in the list of options under the "To Others" menu tab. This will open a new popup window that asks you where to save the new document. Finally watch as PDF Editor go to work for you. Within minutes it will be done converting your PDF into a workable PowerPoint presentation that you can edit, add images, remove watermarks etc.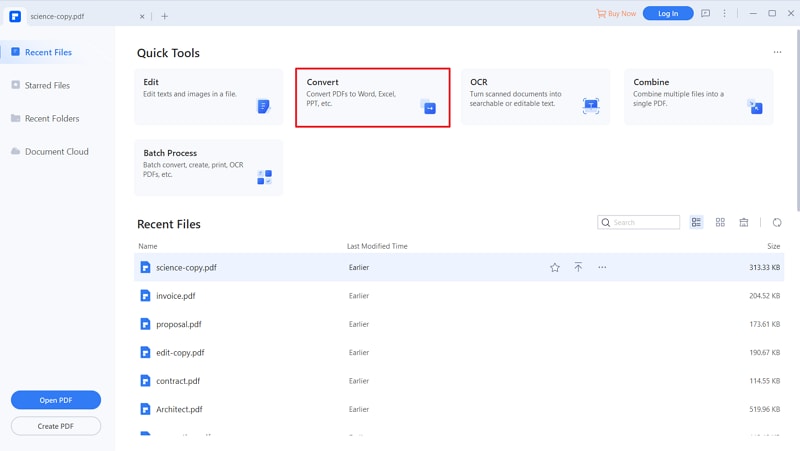 ---
Part 3. How to Keep PowerPoint Presentable
PowerPoint is an effective way to present your idea to others. However, most people do not know how to make PowerPoint more engaging so that their presentation is clearly understood and points taken. Here are some tips to keep your PowerPoint points clear and straightforward so that your audience can understand you clearly. First and foremost, content is king. But your content has to be delivered using graphics, images and sometimes videos to get your point across. Avoid writing too much on the slides and using graphs to relay across figures or images that can create impact towards what you are trying to achieve. Secondly, your PowerPoint should start with an exciting title and agenda of what will be discussed. This sets the pace of what will happen and keeps your audience engaged. Finally, you as the presenter make or break your own presentation so make sure you are fully prepared to deliver the presentation.