There might be times you need to convert BMP to PDF files. No worry! Here we will introduce you to 4 easy ways on how to do the BMP to PDF conversion without hassle.
Part 1: The Easiest Way to Convert BMP to PDF on Mac and Windows
If you wish to convert BMP to PDF then you will need a tool like PDF converter for instance, PDFelement Pro. This tool will let you convert all types of image formats to PDF with just a few click and without any qulaity loss.
Convert BMP to PDF with PDFelement Pro
Step 1. Import the BMP file
Run the software and drag the BMP file to import it to the software. Eventually, your image will be opened in the software.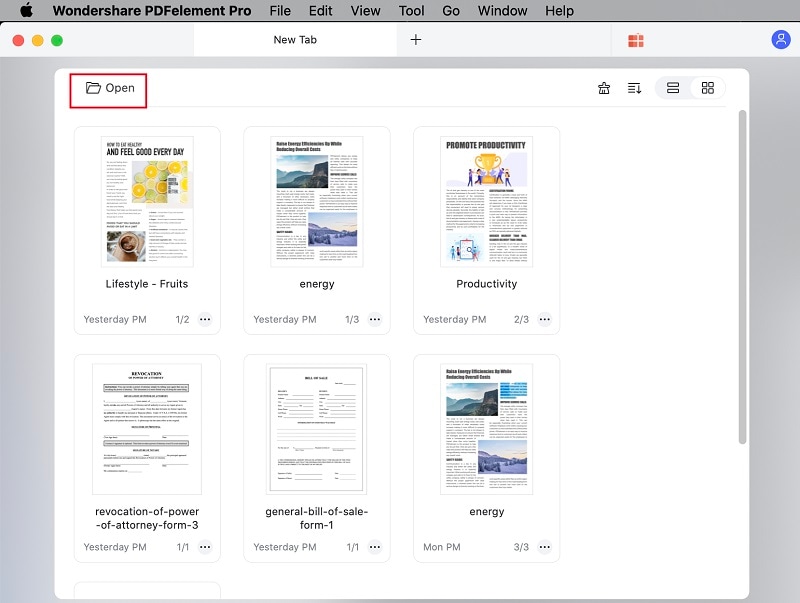 Step 2. Combine multiple BMP files into one PDF
If you want to combine the BMP files, then in the main interface click on the "Creat" tab and click "Combine" to go to the combining window. Then click the "Add Files" to select the BMP files you want. Lastly, click the "Combine" button and your selected BMP images will be then combined into one PDF.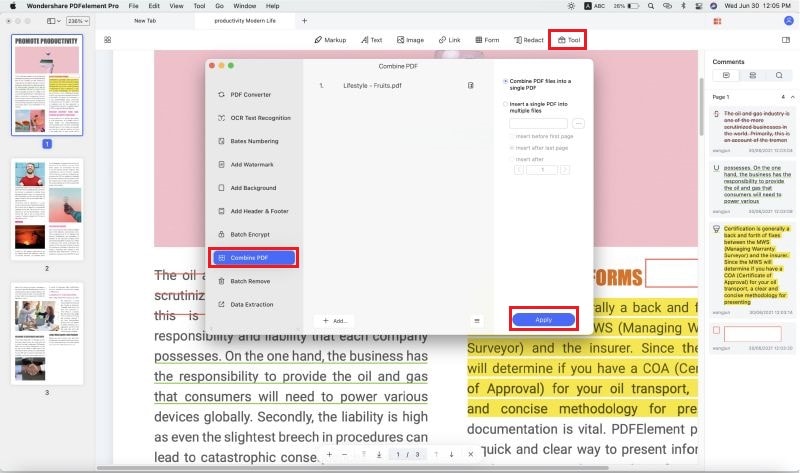 Step 3. Start to convert BMP to PDF
Finally, when everything is OK, then go to "File" > "Save As". Choose the preferred destination and click the "Save" option to start the conversion. And the final output will be saved as PDF format.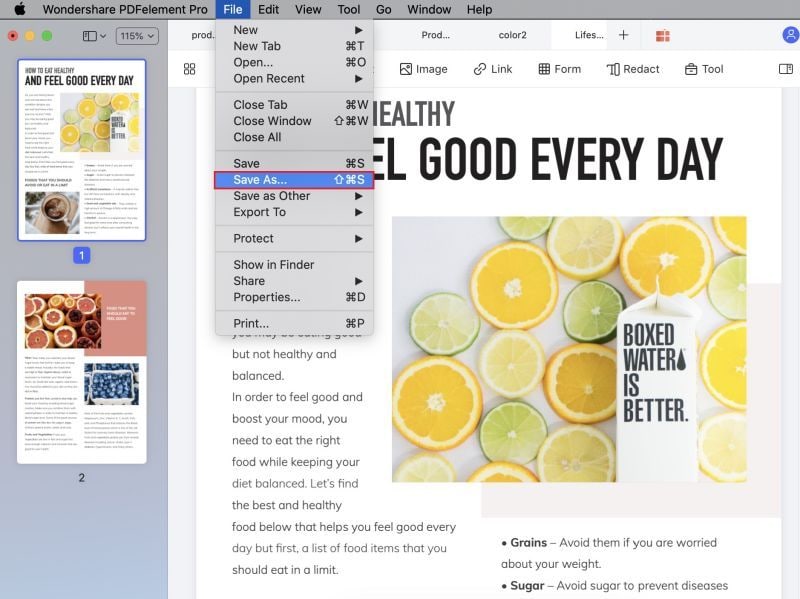 ---
Why choose PDFelement Pro to Convert BMP to PDF
This BMPG to PDF converter - PDFelement Pro can help you to fully control your PDF files. You are able to secure the created PDF with password or watermark. And you can edit texts, images, links and more in PDF, as well as annotating the PDF file. Below are the main features of this PDF program:
Why Choose iSkysoft BMPG to PDF converter:
Drag and drop to create PDF from Webpages, HTML, images files and text files.
Easily convert PDF to other formats like Microsoft Office formats, EPUB, HTML, images, etc.
Fully control PDF pages and allow you to combine, compress and split PDF.
Fill out PDF form and export the infromation or data from PDF form.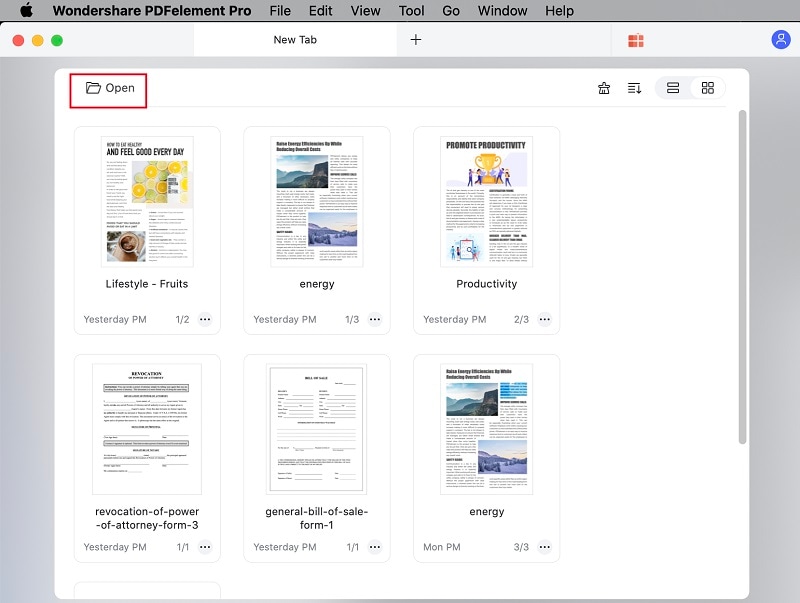 ---
Part 2: How to Convert BMP to PDF on Windows 10
The easiest way to convert BMP to PDF in Windows 10 should be using PDFelement Pro for Windows. This powerful PDF editor comes with handy conversion feature, helping you to create PDF from other file formats, and also convert PDF to image formats, Microsoft Word, Excel, PPT, HTML, etc. Batch conversion is supported, so you can convert multiple BMP files to PDF at one time. It comes with powerful PDF editing tools, and you can edit the PDF before converting. You are able to edit, add, delete, and insert texts, images and pages to the PDF file. To annotate, mark up or comment on the PDF file is also an easy job.
Steps for Converting BMP to PDF Format
Below are simple steps on how to change BMP to PDF file.
Step 1. Download and Launch the Program
Click the above "Free Download" button to download the PDFelement Pro on your Windows 10. And then install the program by following the on screen instruction steps. When finish the installation, launch the PDF editor and start the conversion.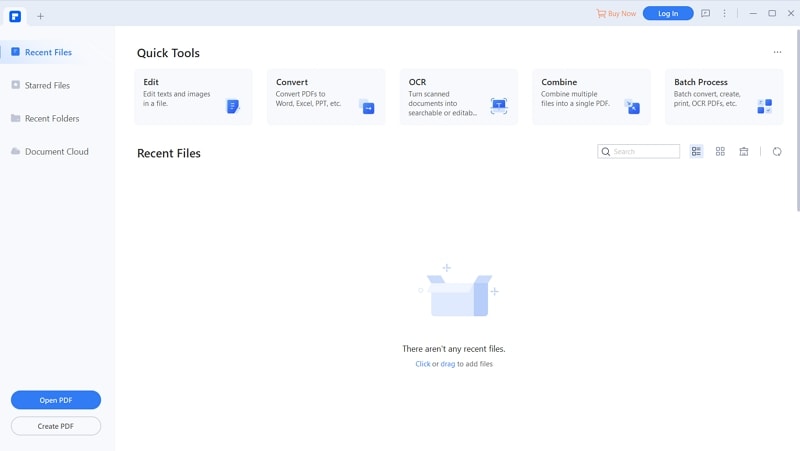 Step 2. Import BMP File
In the main interface, you can click on the "Create PDF" button and select your BMP files from local hard drive to import them to the program. Alternatively, you can click on the "Open File…" to import the BMP image files.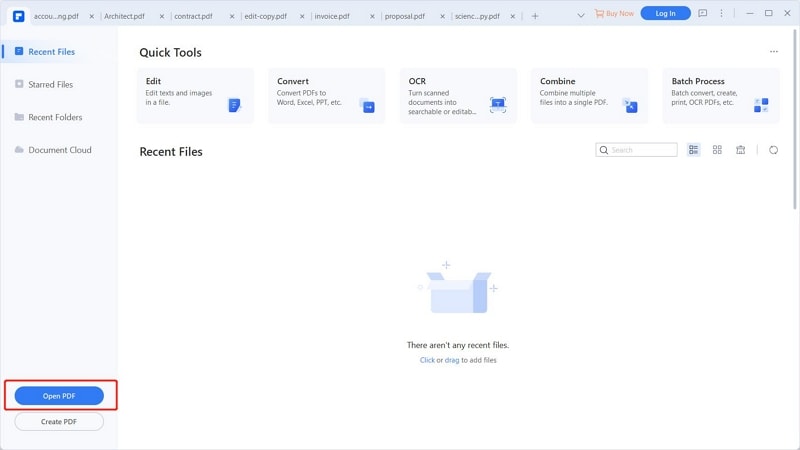 Step 3. Edit PDF File
After importing the BMP file, it is now in PDF format already. You can do any changes on the PDF file. Click on the "Edit" tab, you will see the editing tools. Now, you are able to edit the texts, or add images to the file. You can just open the corresponding function tab to do other editing.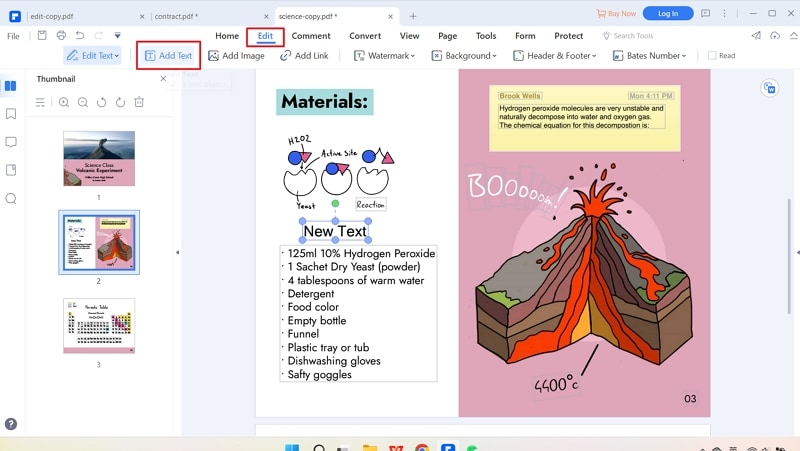 Step 4. Save BMP as PDF
When everything is OK, click on the "File" button and select the "Save As" option to save the BMP to PDF format.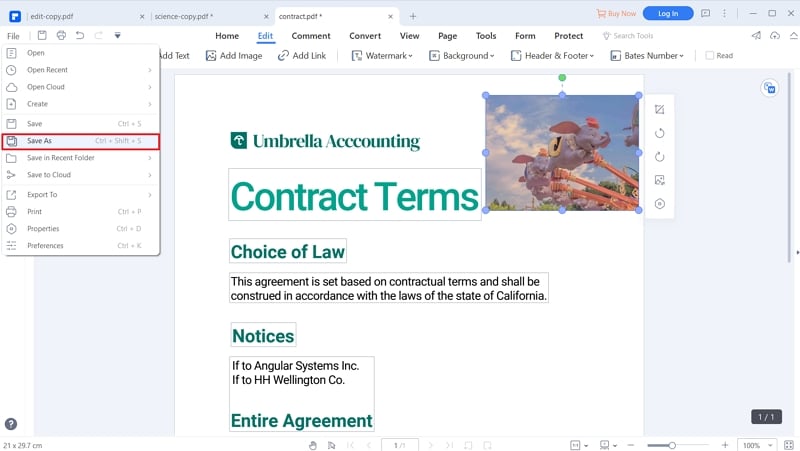 ---
Part 3: How to Convert BMP to PDF with Preview
Step 1. Open BMP File with Preview
Make a backup file of the original file and open the BMP file in Mac OS X with Preview. Click on the "File" option and then click "Save As".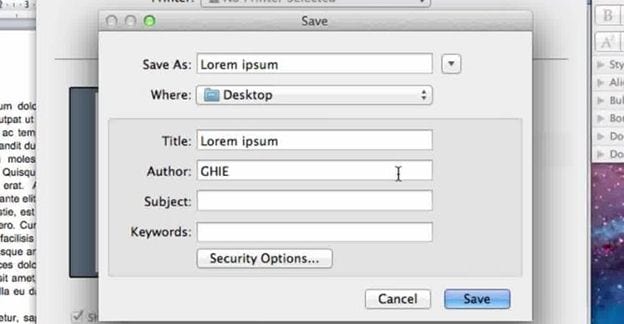 Step 2. Save BMP File as PDF
With the Format Drop Down selection, choose the PDF format you want to save your file in and click Save. Your BMP file will be saved in the PDF format at your desired location.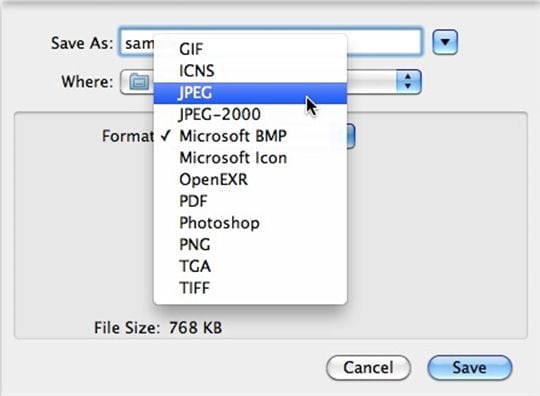 ---
Part 4: How to Convert BMP to PDF in Word
Step 1. Open a BMP Image
Open the BMP image and click "File" and then go to "Export" and choose the option of "Create PDF/ XPS". Then choose the location where you want to save the file.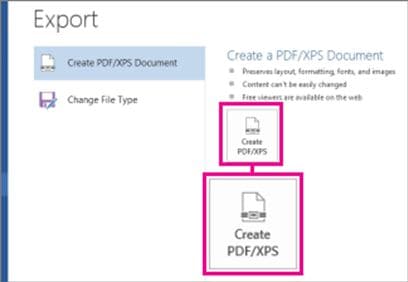 Step 2. Convert Bitmap Image to PDF
If you want to avoid including some of the information that you don't want to share then click "Options" and click "Documents" and uncheck the properties you don't want to be visible. Then finally click "Publish".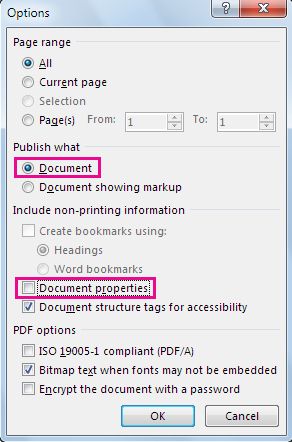 ---
Part 5: Top 5 Tools to Convert BMP to PDF Free Online
#1. PDF Converter
The online free Bitmap Image to PDF Converter can convert BMP files as well as URL to PDF. More than 155,000,000 people have resorted to this website's service. The PDF converter is quick and reliable to use. Just select files and convert them easily.
Pros:
Easy to use and fast conversion.
You can convert unlimited number of files without any queue or delays.
Cons:
Limited file formats supported.
You have to be a member to avail its full services and non-members can convert two files in the gap of 30 minutes only.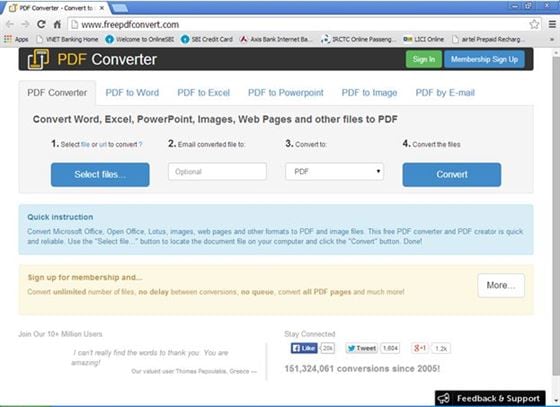 ---
#2. Small PDF
This is another online BMP to PDF converter has the easy drag and drop facility and converts the BMP images to PDF easily. This is a secure converter and guarantees to perform secure conversion.
Pros:
The converter is secure with deleting the online images within an hour of conversion.
The conversions are happened in the cloud format, so that it does not drain any capacity from your computer.
Cons:
URL format is not supported.
The converted PDF files do not allow any edits or changes.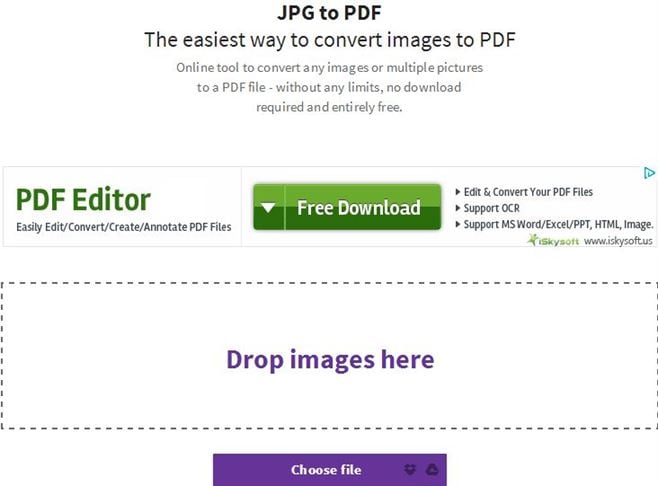 ---
#3. ezimba
The online free Bitmap image to PDF converter provides a wide range of image formats to convert Bitmap image to PDF online for free including PDF to BMP. There is an endless array to customize the PDF's.
Pros:
A wide range of editing tools are provided that help you in customizing your PDF file.
You have the option to view your final product before download as and how you edit them.
Cons:
Only five output formats are supported.
No URL files are supported.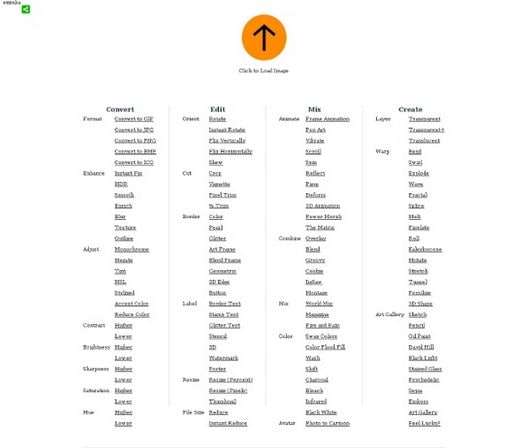 ---
#4. Convert My Image
The online converter has a free conversion service provides you a platform to convert BMP image to PDF files in just a few minutes. The conversion happens between 11 file formats.
Pros:
It is easy to access and has easy upload and download options.
It is a time saving converter.
Cons:
It does not support URL or Drag and Drop facility.
Only a limited number of formats supported for the conversion.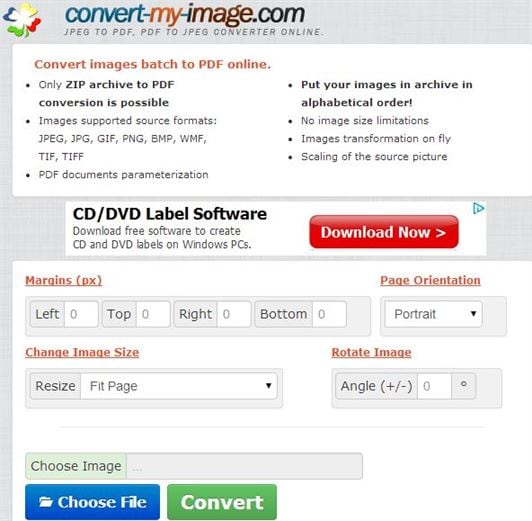 ---
#5. Cool Utils
This online BMP to PDF converter converts several images at once but only with common image formats. There are options given to select to resize and rotate the BMP images that nneds to be converted in PDF.
Pros:
It supports all major formats.
Easy to use and no online saving of your document.
Cons:
No URL download support.
Only a limited options of conversion.