The initial versions of Microsoft Word used the "DOC" extension while the latest ones use the ".docx" file format. Converting DOCX to PDF can be a great way to save Word documents without changing their quality. The PDF documents will not only be easily saved on your computer, but they will also be easy to share with other people online or on a local area network. The documents will be easy to attach to emails because of their compact and small size. To be able to convert DOCX to PDF format, you will need to have the best DOCX to PDF converter - PDFelement Pro on your computer.
Part 1: Top 5 Best Docx to PDF Converter for Mac and Windows
#1: PDFelement Pro for Windows and Mac
When it comes to working with PDF documents, there is so much that you can do with PDFelement Pro. It is an easy-to-use PDF tool that allows you to create PDF from Word, PowerPoint and Excel in high quality without changing the formatting and layout of the source file.
You will be able to create professional-looking PDF documents without the need for installing Microsoft Office applications. When you save your DOCX files in PDF format, you will secure them and make them very easy to transfer. The application fully supports all MS Office formats, including DOC, DOCX, XLS,  XLSX,  PPT, and PPTX.
Key Features of PDFelement Pro:
Easily convert Word, Excel and PPT to PDF.
Edit PDF with multiple useful editing tools.
Convert PDF to Word, Excel, PPT, EPUB, images and more.
Secure PDF with watermark, password, and signature.
You can edit and convert scanned PDF with the OCR feature.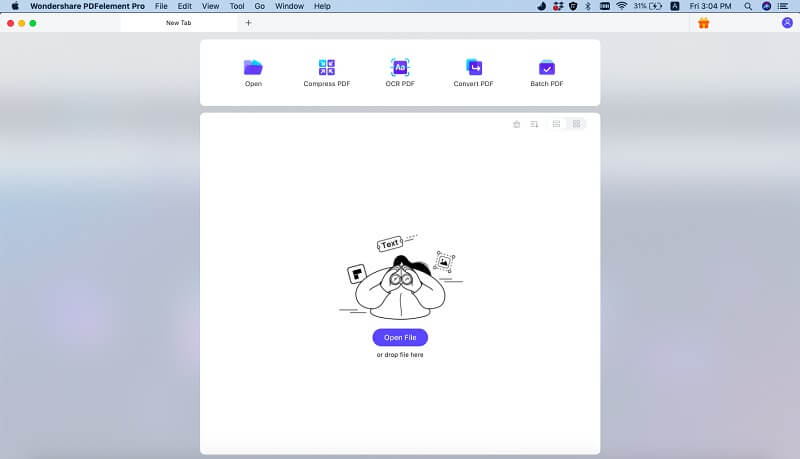 Download DOCX to PDF converter >>
---
#2: Amacsoft Word to PDF for Mac
Amacsoft is a thorough solution for transforming DOCX documents to PDF format. It does not have an upper limit on the number of DOCX files that can be converted in a single operation. However, the more files you input, the more time the application will take to convert them. It does not mess up the structure, properties, formatting, page orientation and line spacing of the source files during conversion.
Cons:
Editing PDF directly will not be possible.
It can prove really difficult to navigate the program's multi-windowed interface.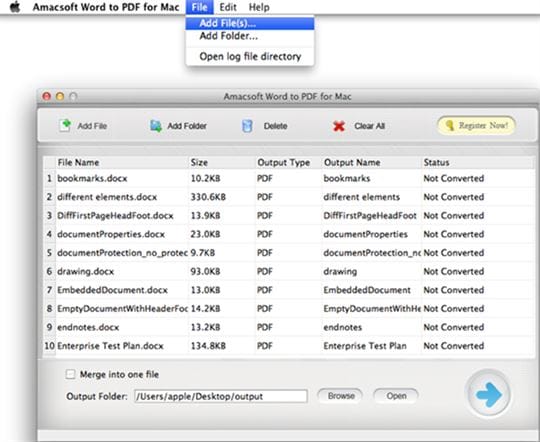 Download DOCX to PDF converter >>
---
#3: iStonsoft Word To PDF Converter For Mac
This application makes it very easy to put your DOCX documents on your portable device by converting them to PDF format. You can use it for converting large objects, formats, images, graphs and so on. The structure, properties and formatting of the files will be retained after conversion. It has a clean and simple interface that will not give you trouble using it at all.
Cons:
Image quality is somehow affected after the conversion.
Some formats are not supported for conversion, for example, eBook formats.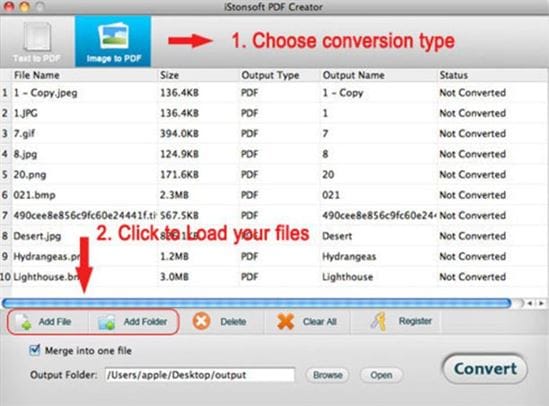 Download DOCX to PDF converter >>
---
#4: Adobe Acrobat Pro DC
You will have the power to create, read and modify PDF documents with ease when you have Adobe Acrobat Pro DC. It allows you to create PDF files from various sources, including DOCX, scanned files, and web pages. Another big plus for this application is that it supports OCR scanning of files.
Cons:
It is painfully slow at starting.
Installing it is quite a lengthy process.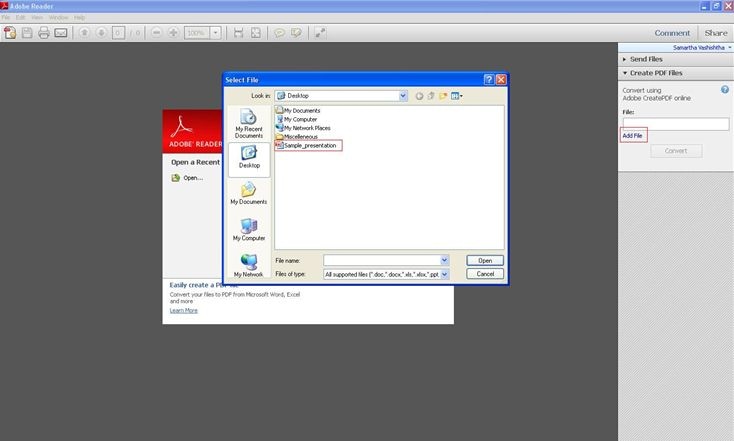 Download DOCX to PDF converter >>
---
#5: iPubsoft Word to PDF Converter
This application enables you to combine multiple DOCX files into a single PDF document very easily. It has a user-friendly interface that allows you to complete the conversion process within just a few clicks. After conversion, the original formatting and layout of the source file is retained.
Cons:
It is very slow to open.
You cannot encrypt your files with it.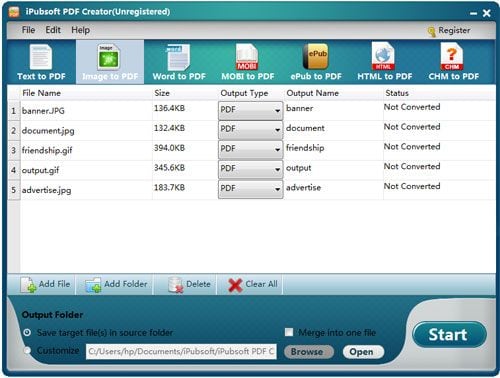 Download DOCX to PDF converter >>
---
Part 1: Top 5 Online Docx to PDF Converter for Free
#1: WordtoPDF
With this web application, you can create, edit and share your documents online very easily. It also allows you to create edit, review and merges your PDF files online before receiving them. It does not just support the conversion of Word to PDF. You can also use it to convert Excel to PDF, PowerPoint to PDF, and PDF to other formats.
Cons:
You need to provide your email to be able to get the PDF file after conversion.
It may not be very effective when it comes to converting very large files.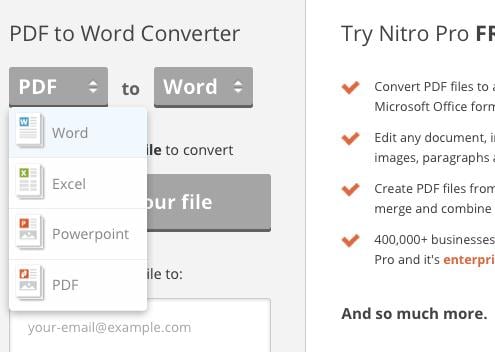 ---
#2: Zamzar DCOX to PDF Converter
You can use Zamzar to convert Word documents not only to PDF, but also to many other file formats. It is totally free and very easy to use. Everything on the web page is clearly labeled to make it easier for you to do the conversion. You just need to upload the files to the web page and then proceed with the conversion.
Cons:
You need to wait for a bit long for the conversion to be performed because it is a bit slow.
After the conversion, you will need to wait for the converted file to be emailed to you, something that adds extra steps to the time it will take you to finish the conversion.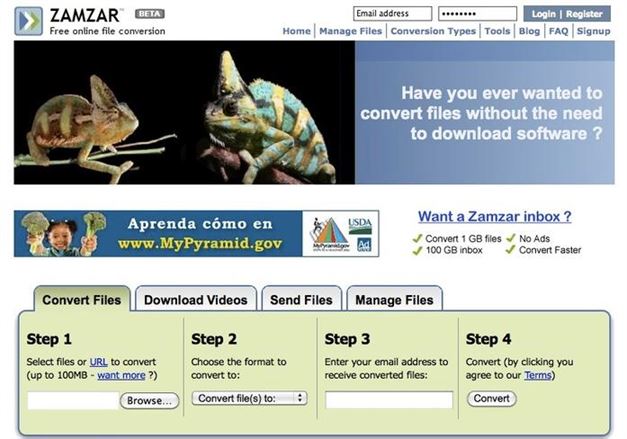 ---
#3: Small PDF
If you have many small word files to convert, SmallPDF will be the ideal converter to use. It is a comprehensive web app that compiles and converts Word files in a cloud before it makes them available to download. The whole process takes only a few seconds, so it will not keep you waiting for long. Your files are automatically deleted from their servers after the conversion is complete, something that ensures the privacy of your data.
Cons:
You can only use it to convert small files.
It has limited compression levels.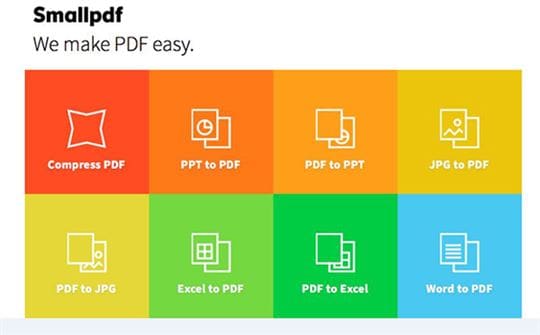 ---
#4: Online 2 PDF
This is the Word to PDF converter to go for if you want to convert large files online. It allows you to convert individual files of up to 50 megabytes. It supports batch conversion of up to 20 files that are up to 100 megabytes in size.
Cons:
The web page is quite chromed up that finding the conversion function can prove difficult.
The conversion process becomes slow when you are converting many files.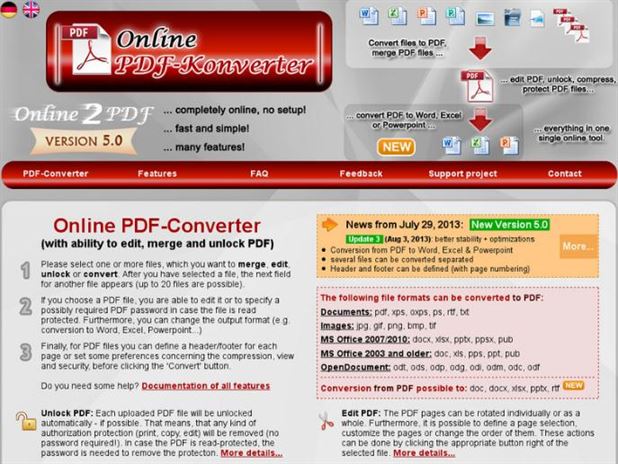 ---
#5: Docupub
This web app makes it possible for you to convert Word, PowerPoint, Excel and many other formats to PDF. There is no need of installing it on your computer. You will simply need to upload your DOCX file and then choose your delivery method.
Cons:
It does not have batch capabilities.
The conversion size is limited to 10 megabytes.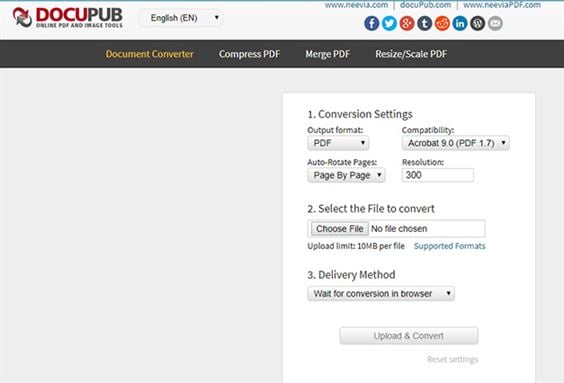 ---
Part 3: How to Convert Docx to PDF in High Quality
The PDFelement Pro is an efficient tool that enables quick conversion of DOCX files into PDF files. If you want to convert a DOCX file into a PDF file, then follow the steps below to make this conversion:
Step 1. Launch the Software and Load Your DOCX file
If you have a DOCX file and want to convert it into PDF file, then the first step is to launch the PDF Editor and then navigate to your saved document by clicking the "Create PDF" option. Select the target file from your local folder and then click "Open" to add it.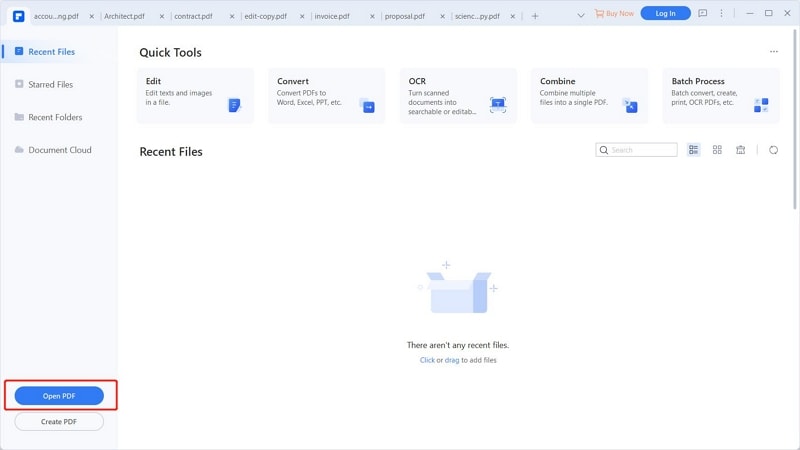 Step 2. Edit the Files According to Your Needs (Optional)
Once you have opened your file, you can also make appropriate changes to it. If the DOCX file that you have needs some editing, then edit it according to your needs. Go to the "Edit" tab and then add, delete or append data to it.
Commenting and highlighting are also great features provided by the software through which you can easily comment on your DOCX wherever you want to. The options you need are displayed under the "Comment" tab.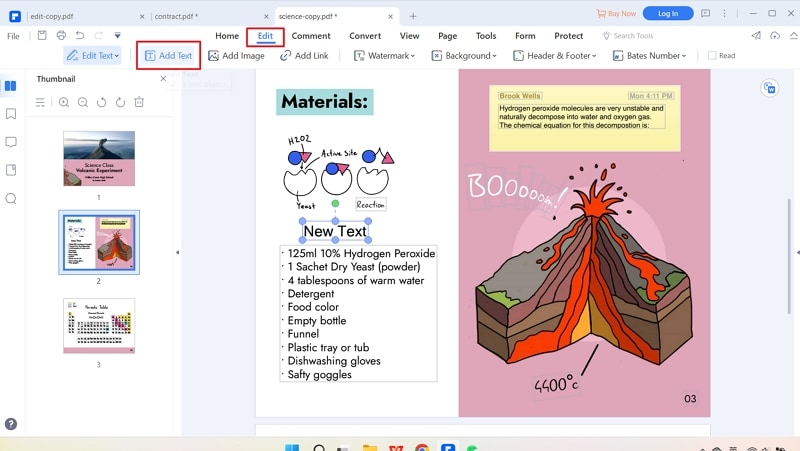 Step 3. DOCX Convert to PDF
Once you are satisfied with the document that you were editing, you can now convert your DOCX file into PDF file using PDFelement Pro. Just choose the "Save as" option from the "File" menu and wait for the software to do its job. It only takes a few minutes to change DOCX to PDF file.