Electronic messages are on the rise on today's growing world. A number of people use these form of messages to send important messages or merely for communication. After receiving these texts you can save them on your computer and later decide to save them on a standard form called Portable Document Format (PDF). This is an independent format that allows one to access the same content in all web browsers. Therefore how will you convert Email to PDF? Here're two solutions.
Method 1. Converting Email to PDF Using Desktop Converter
To create a PDF file from your emails you need to look for an appropriate way. One way of creating PDF files from emails is by using PDFelement Pro. It is a powerful tool that you can use to create, edit and convert your PDF files. You can not only convert between PDF and other formats, but also edit and annotate your files with a wide range of editing features.
How to Convert Email to PDF with Ease
Step 1. Import Email Files
After downloading the PDF Editor on your computer install it. Then open the program. To import the files to the program, select the "Create PDF" option from the primary window.
It will then direct you to your computer's storage, where you will select the email document that you want to convert the PDF format. Choose the file and click "Open" to import it to the program.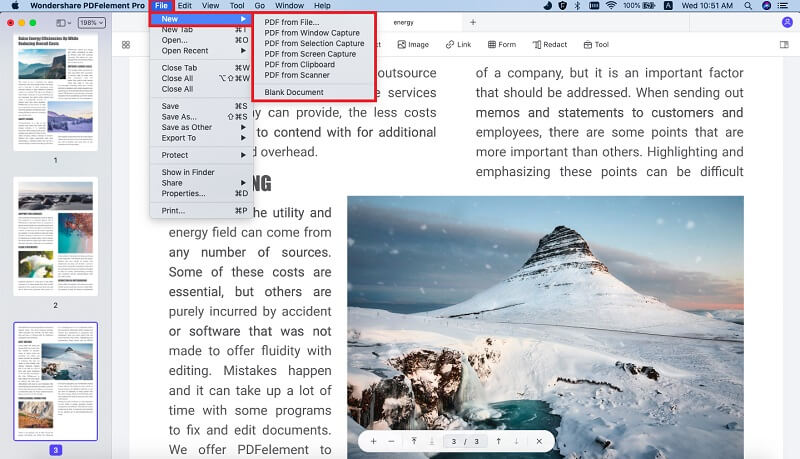 Step 2. Make Changes on PDF (Optional)
After uploading the file it will direct you to a new window. You will then modify the document if you wish. To edit, click on "Edit" button at the top toolbar. From there you can add texts or delete texts. You can also add pages or delete pages. Under "Markup" button you can annotate, highlight, and underline text and more.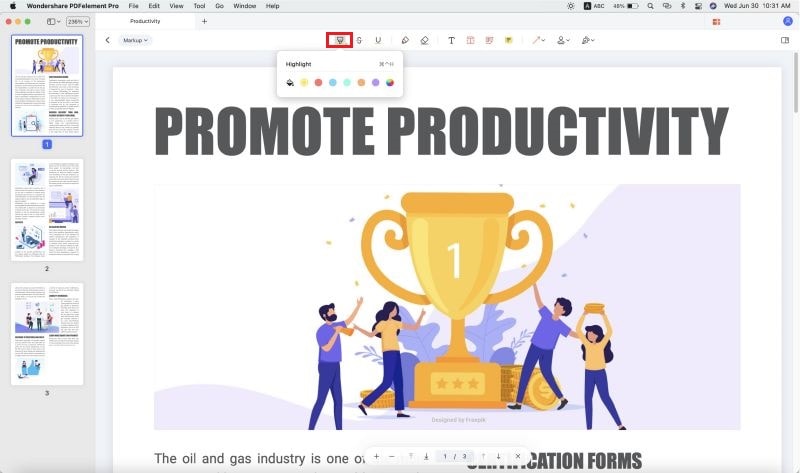 Step 3. Save Email as PDF File
When you are done editing you can now save the file as PDF file. Go to "File" then "Save as" and select the location that you want to store the newly created PDF file.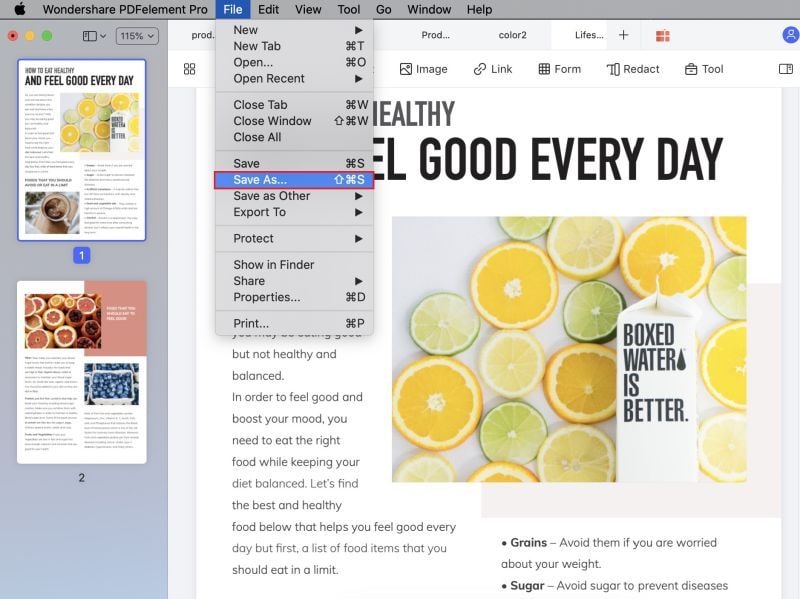 Step 4. Convert Thunderbird Email to PDF
To use PDFelement Pro to convert Thunderbird email to PDF, you can launch the Thunderbird email service on your computer at first and then locate the email you want to convert to PDF. Choose to "Print" the email as you would normally do any other email, but select "PDFelement Pro" as the designated printer for the job. This will open the email as a PDF document in PDFelement Pro. You can then simply click on "File > Save As" to save the newly created PDF file.
---
Why Choose PDFelement Pro to Convert Email to PDF
PDFelement Pro is a powerful PDF tools. This program not only helps you to create PDF from Email and other file formats, it will also help you to convert, edit and secure your PDF documents with ease. If you want to edit and convert scanned PDF files, you can use the advanced OCR function to make the scanned PDF image editable just in a few simple steps.
Why Choose This PDF editor:
Convert PDF to images, Word, Excel, PPT, EPUB and more formats with ease.
Easily create PDF from other formats and convert Email to PDF files.
Combine multiple files into PDF and split PDF into several files.
Edit and convert scanned PDF with advanced OCR feature.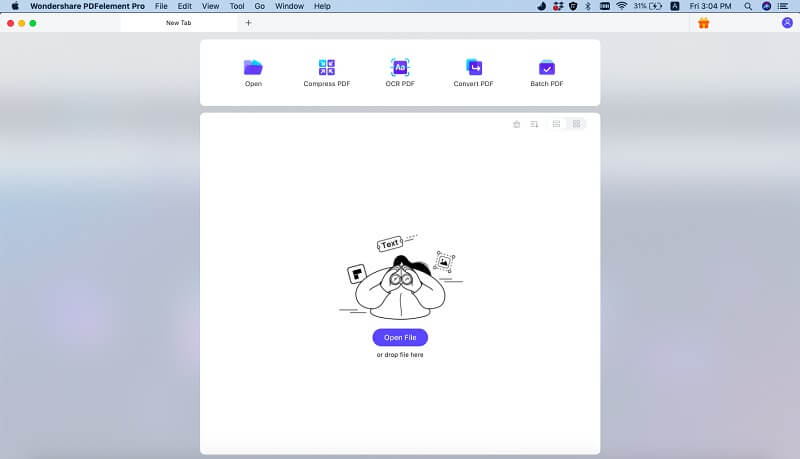 ---
Method 2. Creating PDF from Email Using Google Docs
Another way method that is commonly used to create PDF files from emails is using Google Docs. Using this method requires you to have a Google account then send the emails directly to the Google account. Here is a guide on how to use Google Docs.
Step 1. Create a Google Account if you do not have one that will enable you send your email documents. You will send them under icon written Email-In Your Documents or Files.
Step 2. Visit your email service such as Gmail, Yahoo or outlook express and compose a message. Then attach your email document and send it to the Google Account address that you had created before.
Step 3. On your Google account you will receive the message contain a link of your email document. Go ahead and click on the link to open the document. When the documents open you can edit the document while in HTML format. Thereafter ensure that you save changes.
Step 4. The remaining part is now to save the email document as PDF. On the main menu of Google Docs go to file and click on Save as PDF. Remember to save the file on an external hard drive of your computer where you can easily access it later.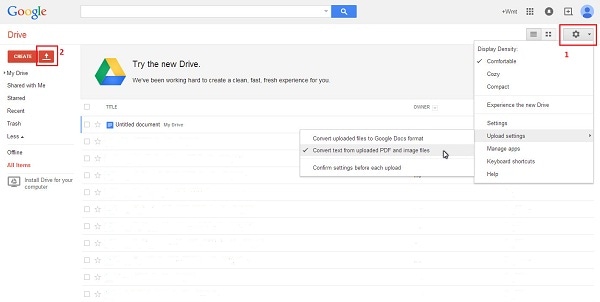 ---
Method 3. Convert Email to PDF online
There are a lot of ways to convert email to PDF online but one of the best has to be Zamar online email to PDF converter. This tool is generally easy to use although you will have to export the email you need to convert in EML format before conversion. But other than that, converting email to PDF online using Zamzar email to PDF converter online is a simple process; one that we'll share with you in this article.
How to convert Email to PDF online using Zamzar
Step 1. Once you have converted the email to EML format, go to the Zamar official website to convert outlook email to PDF online.
Step 2. Add email to the PDF converter by clicking on the "Choose Files" tab on this Window and then selecting the EML file you want to convert.
Step 3. Select the format you want to convert the EML to (in this case PDF) and then enter your email address to receive the converted file.
Step 4. Click on "Convert" and the converted PDF file will be sent to the email address you specified.

This method is also simpler especially for a person who sis well conversant with Google Docs or online tools, and can access networks at any given time. However the most accurate and simplest method of creating PDF files is using PDFelement Pro. This software is the best companion that you can always use to create your PDF files. You can also edit texts and images as well as modifying images to suit your needs. Moreover, this software is also a PDF converter. It allows you to convert your PDF files to different files formats. You can convert them to Word, Excel, PowerPoint, Rich Text, images HTML and even EPUB. Without let it go unmentioned this software also comes with OCR technology to recognise scanned PDF files. With all these features PDFelement Pro for Mac is the best tool to use.