Do you know about DRM? Why are they used in EPUB? DRM is nothing but Digital rights management. Many EPUB publishers own storybooks or career-related books etc. DRM plays an important role in stopping copy-paste and it helps to target revenues. The restriction to copy-paste is known as DRM and this protection is manageable in EPUB. In this case, if you have the EPUB file and you want to use it in some other operating system, then DRM might stop you from that. Also, some operating system doesn't accept the EPUB format. There is one solution where you can convert EPUB DRM to PDF. It is easy and no more confusing to choose one powerful PDF software. Let us discuss PDFelement Pro below:
The Best EPUB DRM to PDF Converter
We introduce the effective software PDFelement Pro. The main configuration of this software is you can edit the PDF file without any interruption. People used to say it was better than Adobe products. You can convert your PDF file to any Word, PowerPoint, and Excel, etc. No more technology-wise knowledge is needed to access this software. It comes with the proper guidelines and a better user-friendly interface to attract all users.
Using this software, you can convert DRM EPUB to PDF within few minutes. Moreover, it takes only 10 minutes to import the PDF file, edit the file and save it as a PDF file. It is not a big task as well as you have all the control functions on your hand. You are not only advised to convert EPUB DRM to PDF – you can convert and remove PDF EPUB DRM also. With one main interface, you can cover and rectify all the issues related to the PDF files.
How to Convert EPUB DRM to PDF
Now, you have decided to convert DRM EPUB to PDF. As guided, you have to follow only three steps alone. These steps don't make a difference while targeting the user. For all users – you have the same step. So no more confusion, choose which version is better to convert your files.
Step 1. Import EPUB File to the program:
You have to attach the source file to the PDFelement Pro. Download and run the PDFelement Pro. Once if the software is executed then click the "File" option from the top toolbar. Then click "New" > "PDF from File" to choose the EPUB file you want to convert.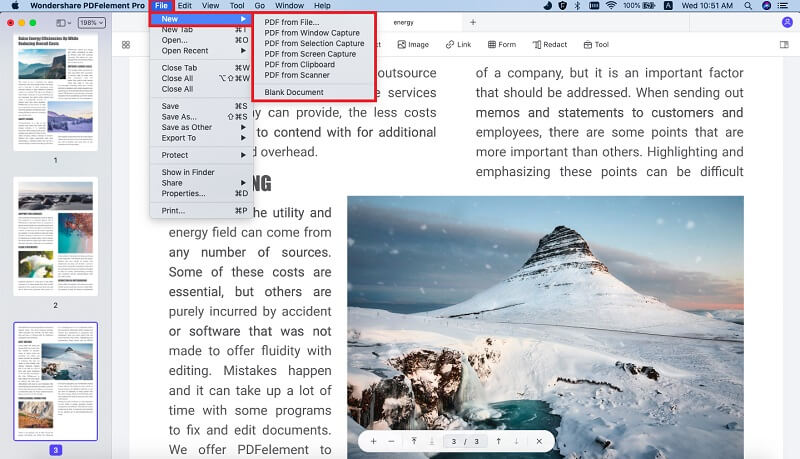 Step 2. Edit the EPUB DRM
This part depends on your requirement. If you want to modify the EPUB files, then you can access them. You have the option to remove the DRM if wanted. The "Text" menu provides you multiple PDF editing tools to modify your PDF file such as adding the text, image, cropping, selecting, highlighting, annotating, watermarking and password protection, etc.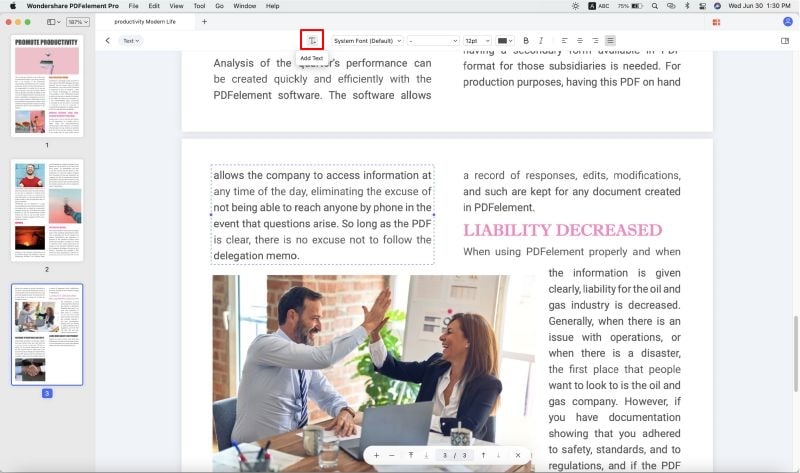 Step 3. Save EPUB DRM to PDF
This is the final step. You have to save the steps whatever you have done to give a final touch. Open the "File" menu and click on the "Save as" button to save the EPUB file in PDF Format. You can rename and store the file at your convenience.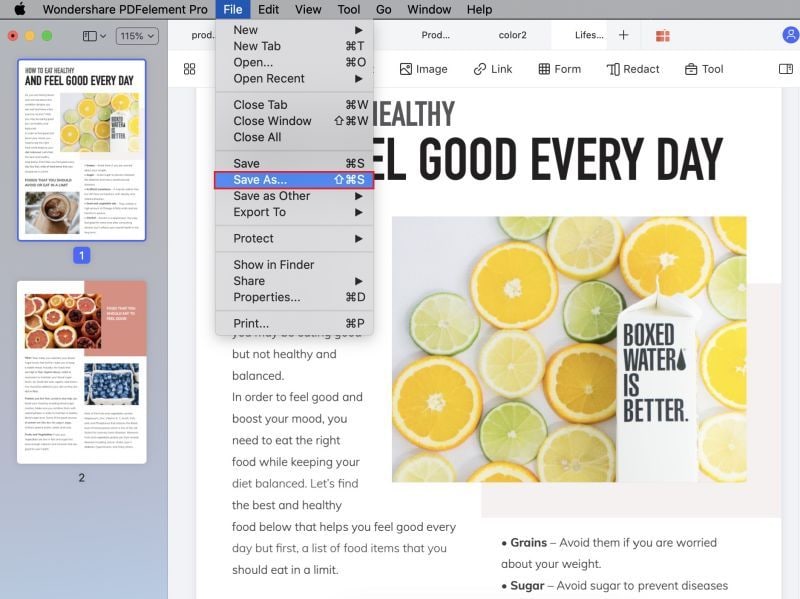 ---
Why Choose PDFelement Pro to Convert EPUB DRM to PDF
We are here to give few points to clear your question. Why to choose PDFelement Pro ? We highly recommend this software because it is flexible to all operating systems and you can create the PDF files using the source such as Webpage, EPUB, Image format, and HTML. This kind of function won't be available with other PDF software. You can give the personal protection to your file at any cause without hesitation.
Key Features of PDFelement Pro:
You have numerous ways to edit your PDF files.
You can convert DRM EPUB to PDF and PDF to EPUB easily.
You are advised to use the OCR functions to scan your PDF files.
You are eligible to give protection such as creating the digital signature, password and watermark, etc.